Doina Ciobanu isn't like any other fashion blogger in her field. The Moldovian-British model-turned-blogger, who has been recognised by Forbes as one of the top 19 Young Entrepreneurs, as well as being amongst the top 30 Under 30 entrepreneurs of Romania, and who has written for and been featured in publications such as Elle and The Guardian since finding her feet on her own blog The Golden Diamonds, is without a doubt an influencer-to-watch. Doina is known as having one of the strongest personal brands in the fashion influencer industry, having worked with iconic, high-end brands such as Versace, Burberry and Cartier to name a few, and stands out from the typical influencer crowd in more ways than just her unique style.
Alongside posting aesthetically pleasing images and self-directed videos on her carefully curated Instagram, Doina constantly promotes a strong message of sustainability, from shouting out eco-friendly fashion brands to giving relatable reviews of the new innovative products she's investing in. It's no wonder she's got such a strong following – Doina combines the world of style and sustainabilility seamlessly in a way that encourages her followers and non-followers alike to adopt a similarly conscious lifestyle, and we asked her our burning questions to find out just how she does it all – and how we can too.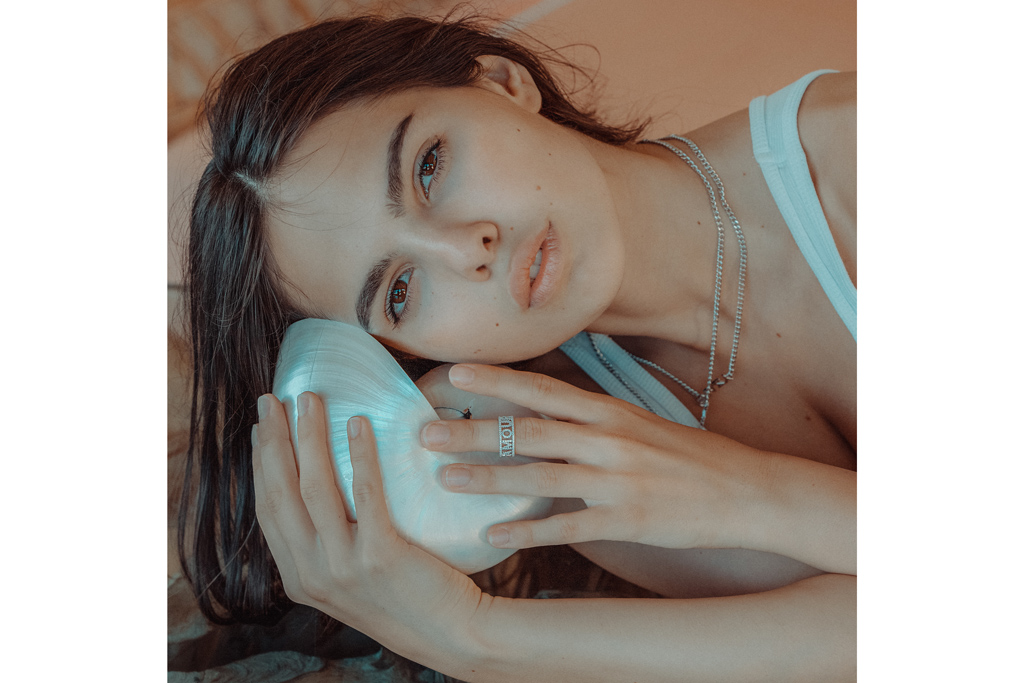 Sustainable Style: Q&A With Doina Ciobanu
Was sustainability something you have always been interested in and felt strongly about?
I'd love to say I was, but sustainability is such a big concept that it really takes an introduction, education, and engagement. Growing up in a post USSR region, as I did, the environment was the last thing on people's minds: when society is struggling, environmental concerns sadly come last as people literally struggle to keep the lights on. Instead, I was fortunate enough to be able to learn about sustainability, and the impact my consumption choices have, as I was travelling through the world more and learning about how different nations approach their environmental problems.
Do you face any backlash from your followers when you post about sustainable topics e.g. calling out a restaurant you've visited that uses unnecessary single-use plastic?
Of course, if you put yourself online you always risk getting backlash and the most common thing I hear, even if only from a minority, is that I am hypocritical for talking about sustainability while leading the lifestyle I do. We all have to strive to be better and more sustainable. For my job I have to travel a lot, that's the reality of my job. And at the moment I struggle by trying to find ways I can make up for that carbon footprint. I'm not expecting other people to be perfect, I'm not even expecting that from big organisations, what I do expect is for them to make as big of an impact as they can through very simple supply chain changes like switching from plastic straws to paper straws, or from plastic bags to paper or biodegradable bags, which for as simple as they are, have a massive impact on the environment. We'll all die before we're perfect, that's why we need to implement as many changes as possible without putting our life on hold.
How do you manage to call out places (such as above) without severing possible business opportunity ties?
It's all about being balanced. As I said before, no single brand (or person) is perfect or can be. We can't be perfectly sustainable; it's unlikely that any human has been in the whole period of our species' evolution. We leave our mark. I aim never to call out brands but simply to publicly encourage brands. It's a discourse: I, as a customer and someone likely considered as having a Net Promoter Score, encourages each brand to do better. I publicly talk about where I feel companies are falling short of the mark and where they have successfully improved. In this way, whether remunerated or not, I pitch myself as working hand in hand with brands as opposed to against them. I'm not going to have any impact by putting a brand offside and calling them out in a way that implies consumers shouldn't engage with that brand at all.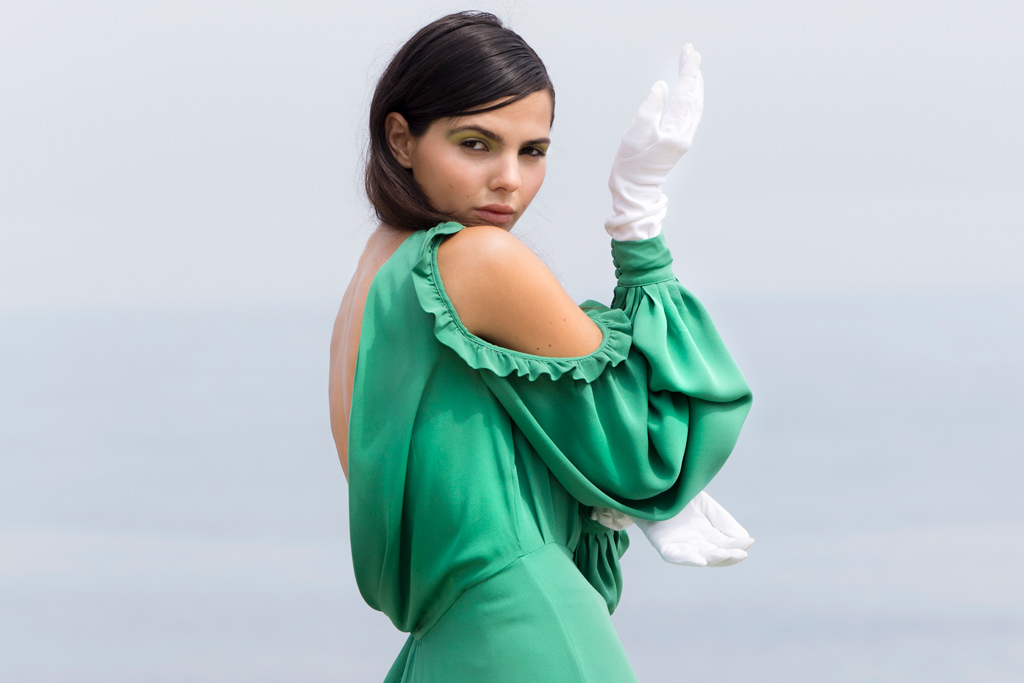 What are some of your favourite sustainable fashion brands that you support?
Stella McCartney is of course a pioneer both in textile use but also in popularising the concept of sustainable and ethical fashion in the public's mind. Mother of Pearl have done some beautiful sustainable diffusion collections, and Laura Strambi is a lovely sustainable Italian brand with a designer who's truly dedicated to being truly sustainable and keeping her production small. But let me be clear in the opportunity here: who I really like to support, whether through my platform or through my purchasing, are brands making incremental but meaningful changes. Sustainability is hard enough, but so many people wrongly approach it with an air of snobbery. Yes, we can celebrate the craftsmanship and slow-production-nature of luxury goods but the reality is that luxury goods aren't accessible to some of even the world's top 1% earners.
With data from the Global Rich List, we can see that anyone with an income bigger than €25,000 a year falls into the top 1% of earners. That is to say that over 99% of people globally are purchasing mass-produced goods, potentially from fast fashion retailers such as H&M. As a result, these massive fashion retailers will always have a far bigger impact on the environment than all the luxury fashion houses combined. So I choose to also favour some of the incremental changes that the likes of H&M, through things such as their conscious collection, are making. It's a tiny portion of their business still. But it's positive and growing progress and their production volumes are so big that it impacts not only their own business but that of their competitors purchasing from the same supply chains as well.
What are the Instagram accounts that you follow that inspire you – whether it's for travel or eco-friendly lifestyle inspiration?
Greta Thunberg is everyone's hero right now. Arizona Muse who I absolutely adore. She's very passionate about materials and has been amazing at self educating herself, every time I speak to her I learn so many new things and that honestly doesn't happen that often. Eco Age who have really nailed the fun content that is easily relatable as someone trying to balance out a modern life with being a more conscious consumer.
What are your hopes for the future of the fashion industry, in terms of becoming more sustainable?
You know, when we talk sustainability people often assume it's simply textile and mass related, but it's not. It's every choice a company makes, whether it's the type of energy they use, the reduction of single use materials in their offices and stores and factories, water usage,  the type of transport used for shipments, and so on. It's a full umbrella and so many unsustainable practices under it that aren't necessarily exposed to the public but are there and need to change too. I also hope the industry as well as the people that represent it become less elitist about sustainability and allow "uncool" commercial brands to join the movement. There is no space for snobbery when it comes down to our environment, it's not a social gathering where we choose who we like and who we don't, we need to accept everyone who's willing to change with open arms and celebrate their desire to do so and teach them how they can become even better.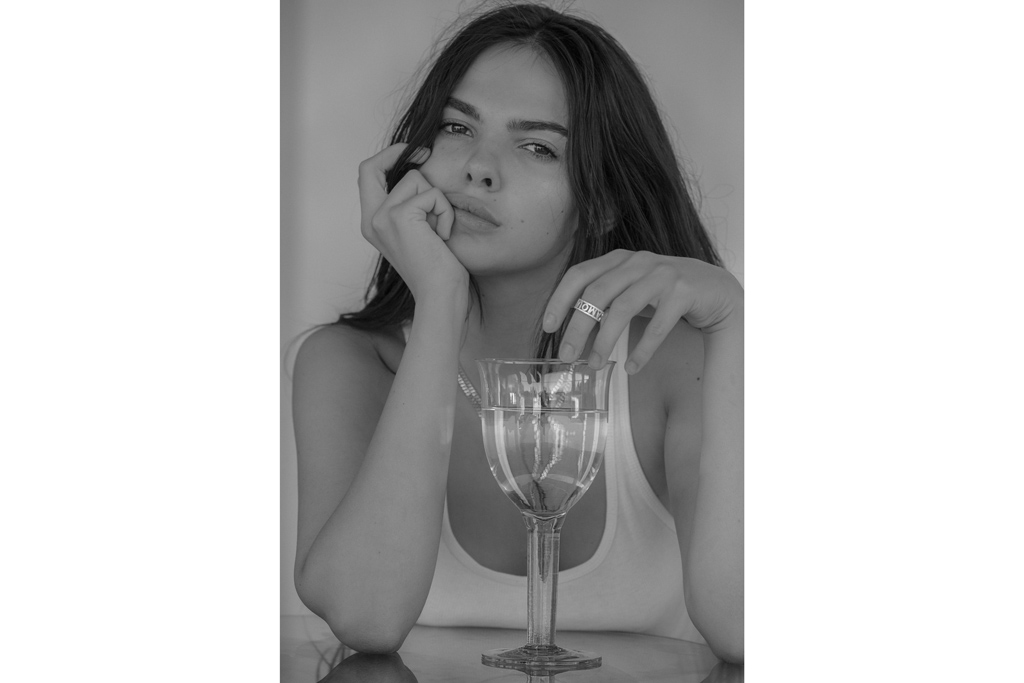 How would you describe your personal style?
Tomboy at heart and woman by night.
Do you find that having a career where you have to spend a lot of time on social media impacts your health in any way? How do you manage to get some screen-free time?
It definitely can and I haven't been very good at balancing work for most of my career life. I was kind of a young enthusiast working 20h a day, which I still will sometimes. But as I'm turning 25 this month I'm starting to feel like I need to slow down and look after my body. To be honest it's hard to switch off, but my boyfriend actually got me a guitar for Christmas (I used to play when I was a teenager), and I've found that it to be a perfect distraction. I practice and fail for hours sometimes and not notice how time goes by.
What are your top tips for living a consciously sustainable life?
First and foremost reducing plastic usage as much as possible, plastic straws, plastic cups, plastic bags, etc. This even applies to reusing a plastic water bottle, there are more and more reports coming out that with every usage they output chemicals that are actually damaging for your health. So best to avoid them altogether. Another useful tip which my friend Clara Paget always tries to remind me about is turning off the water while brushing your teeth which is one of the most effective ways to save water. My new year resolution was to reduce consuming meat as it's one of the biggest pollutants in modern society. I had been a strict vegetarian in the past as a teenager and it caused serious health troubles for me so at this point I am not prepared to give up meat completely but have reduced it to having a great quality steak once in 2 weeks. One more and I'll leave it here. On a nice warm day pass on taxis and cars and opt for walking, bicycle or scooters  (that last one is my absolute favourite recently, was using quite a bit during PFW [Paris Fashion Week] to get between shows and avoid the traffic too).
What's next for you?
Ah, these questions are always so dreadful for me as my mind and body are always splitting into 1000 things I wants to do at once but might not end up doing for multiple reasons. Definitely more filmmaking and directing, which I'm very excited about, as well as more social awareness projects.
Sustainable Shopping: The Best Vintage Shops in London | Lab Grown Diamonds – What to Know | Top Tips to go Plastic-Free On the Move
---