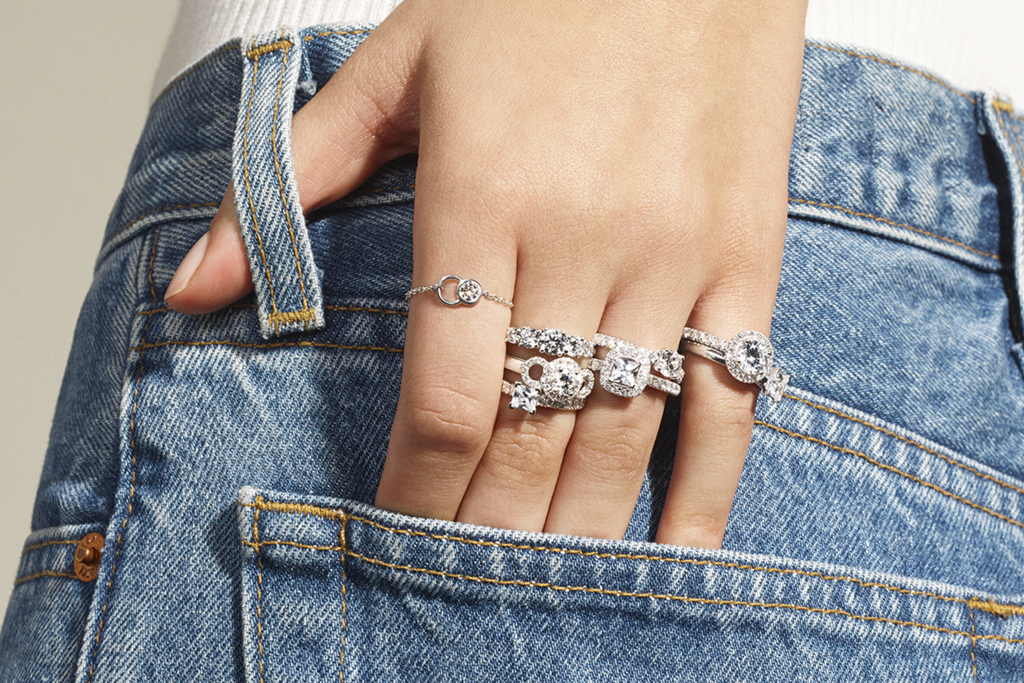 Lab Grown Diamonds: What to Know
---
Diamonds are girl's best friend - but only if they're sustainably grown, right? Right!
Lab grown diamonds are manmade and signify a hugely positive shift in the jewellery industry, because simply put, lab grown diamonds are much more sustainable and ethical than mined diamonds. Here's what you need to know…
Lab Grown Diamonds: A Guide
Lab grown diamonds, or synthetic diamonds (ignore the negative connotation of synthetic) are made the same way as mined diamonds are, but instead, the process is done in a lab. The crystal lattice structure is the same, the same methods and procedures are used to create them – the only difference of significance is the fact that mined diamonds are over 3.3 million years old. Some might think this makes mined diamonds more special, more romantic. But the dark side of this 'romance' is a less than attractive is the lack of regulations, unethical practices, and huge amounts of wastage of soil and water that can be involved in the sourcing process.
Our Earth's soil is in bad condition. It's not as rich as it used to be, and diamond mining, which can contribute to soil erosion, is hardly contributing positively to this. Soil erosion can cause deforestation and other agricultural problems, harming wildlife, too. Still think mined diamonds are romantic and special?
https://www.instagram.com/p/BwAJip_HLgD/
Lab grown diamonds have less impurities. Unlike 'blood diamonds', which are mined diamonds where the origin is unclear, coming from conflicted regions and harder to trace back (making it harder to ensure everyone involved in the mining process is being treated fairly and paid well), manufactured diamonds have a trackable history, from origin to acquisition. Lab grown diamonds are also cheaper, available for a fraction of the cost of coloured mined diamonds. This does not make them 'less than' – just because something is expensive, it doesn't make it better, right, or any more sustainable or ethical. Need more convincing? Mining diamonds uses colossal amounts of fossil fuels, whereas lab grown diamonds cause little to no environmental damage. They benefit the buyer, the supplier, the manufacturer, and most importantly, the earth.
If you're convinced and want to start making the switch immediately, let us introduce you to the most amazing brands creating lab grown diamonds. We think the pictures speak for themselves – they're just as beautiful as mined diamonds and remember, are so much more sustainable.
Where to Buy Lab Grown Diamonds: The Best Brands & Collections
Lark & Berry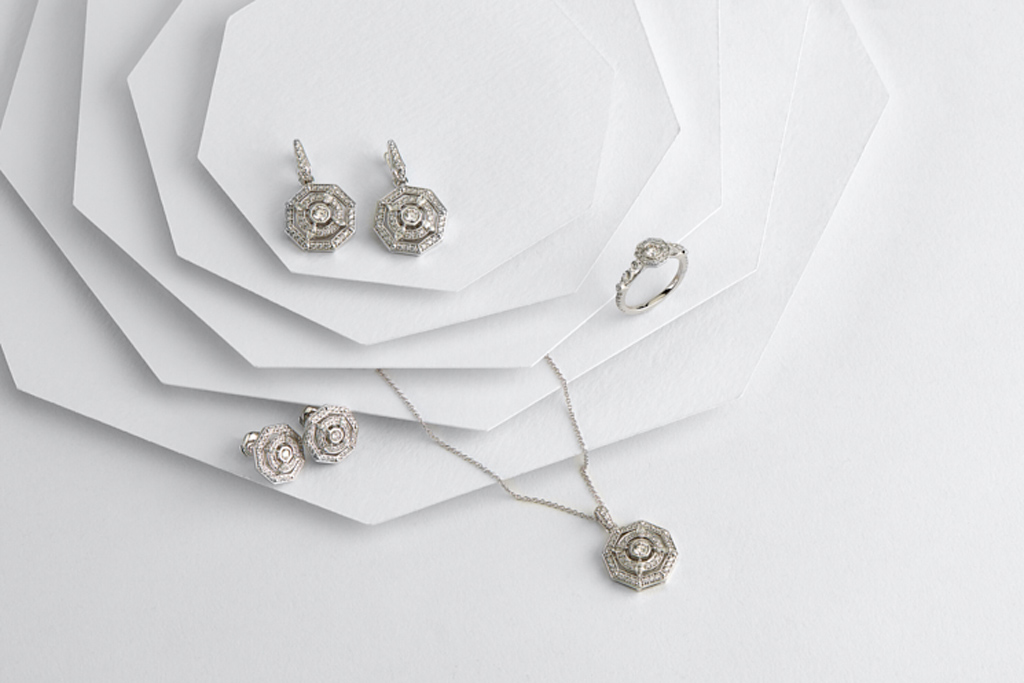 Here's a prime example of a beautiful brand selling beautiful jewellery. And look! No mined diamonds! Lark & Berry understand that diamonds that are 'dirtily mined' have an immensely negative impact on the environment. The brand uses cultured diamonds so that they get to say to their customers that they are proudly conflict-free. Read more about their decision to use lab grown diamonds here. Larkandberry.co.uk
Shahla Karimi X Diamond Foundry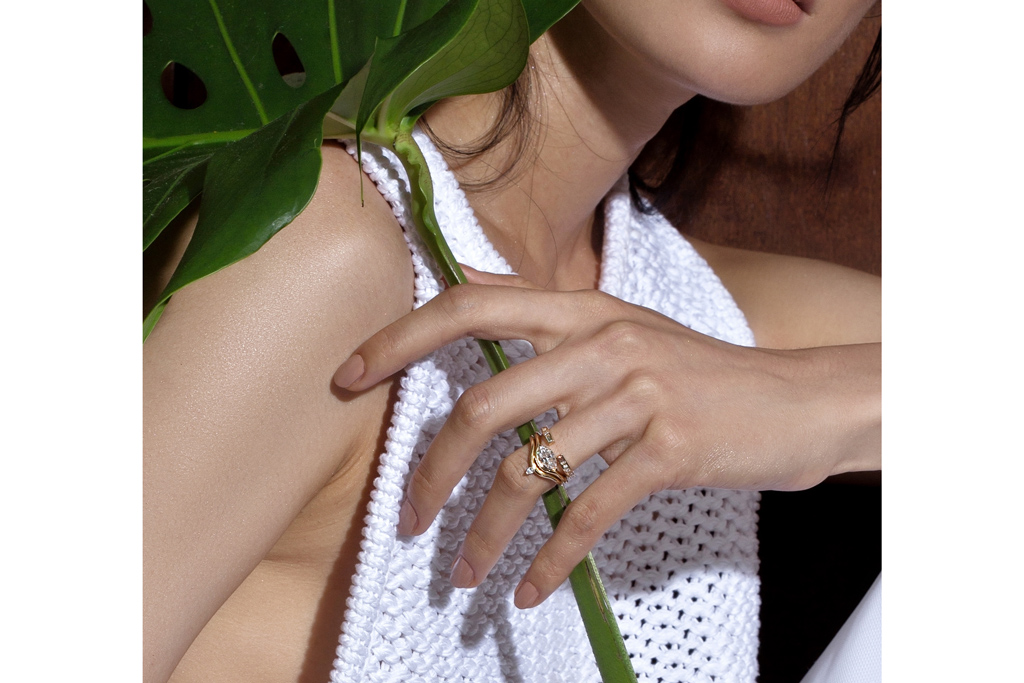 Their bridal capsule collection 'Deco', inspired by the jewellery of the roaring 20s, is handmade in NYC using recycled gold and silver from the Diamond Foundry, the world's first certified carbon neutral diamond producer. Diamond Foundry create lab grown diamonds using innovative proprietary solar technology and are utilising renewable energy in the process. Shahlakarimi.com
Atelier Swarovski X Pénelope Cruz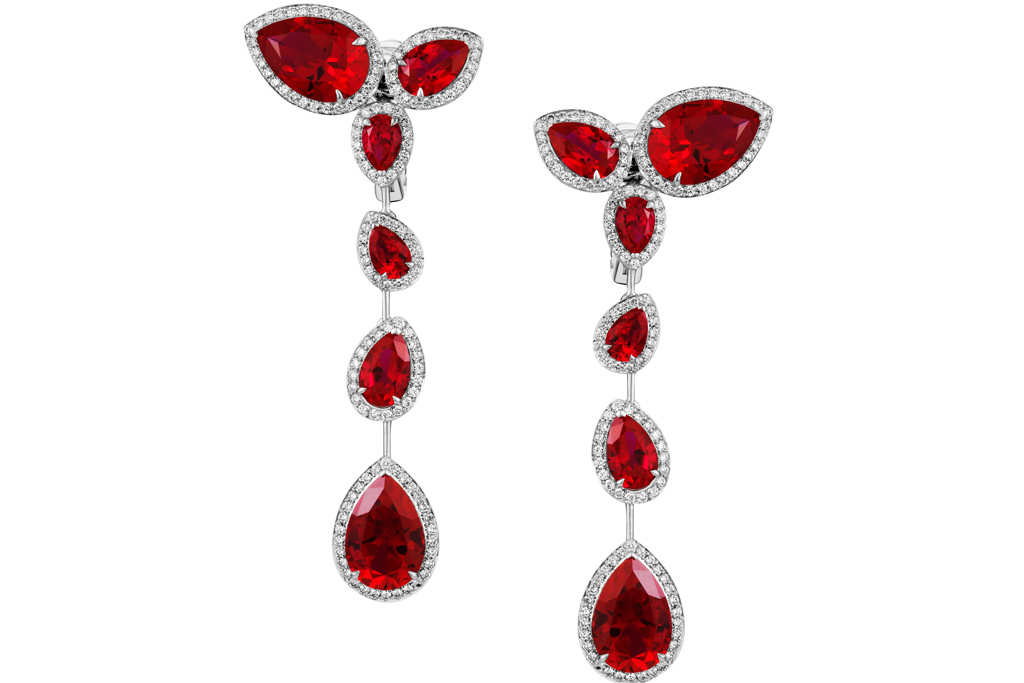 Atelier Swarovski have partnered with Pénelope Cruz to create a capsule collection of stunning lab grown diamonds. The campaign, shot by fashion photographers Mert & Marcus, shines a light on how beautiful conscious luxury can be. If you, like us, are all about not sacrificing style in the name of sustainability, add a piece from the collection to your wish list, available to buy exclusively at Harvey Nichols, and make a conscious decision to support the sustainable and ethical practice of creating lab grown diamonds. Atelier Swarovski X Pénelope Cruz at Harvey Nichols
Taylor & Hart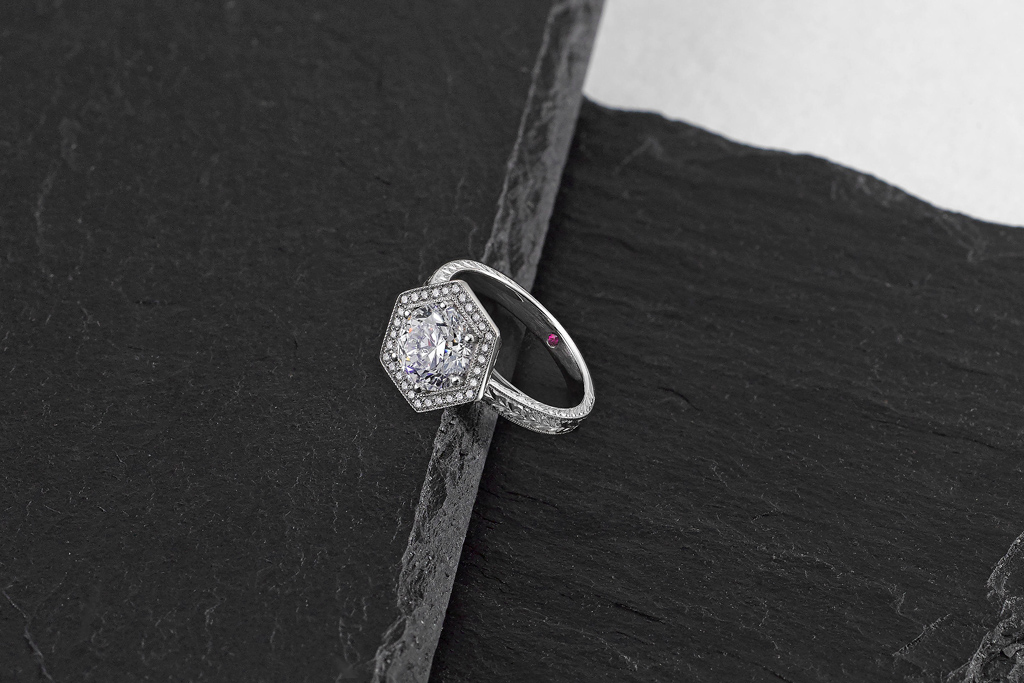 Besoke jewellers Taylor & Hart have a unique offering, in which customers can design their own wedding ring. First you choose the metal (platinum, yellow gold, rose gold or white gold), then the style (solitaire, pavé, halo or trilogy), and the stone shape (round, oval, pear, marquise, heart, hexagonal, cushion, princess, emerald, asscher, or radiant). The best part? They can assemble any ring using lab grown diamonds, it's just up to you to pick it. Taylorandhart.com
Courbet
(Pictured at top)
Courbet create beautiful diamonds from their apartment in France. Plus, all the gold they use is 100% recyclable. Courbet explain on their website that 'in July 2018, the Federal Trade Commission issued a new guideline stating that a diamond is a diamond, irrespective of whether it was produced in a laboratory or in the ground'. So, if anyone tries to give you the old (and incorrect) "a lab grown diamond isn't real" – there you go! Proof. Courbet.com
More Sustainable Content:
 Sustainable Shopping: The Best Vintage Shops in Town | Sustainable London Coffee Shops