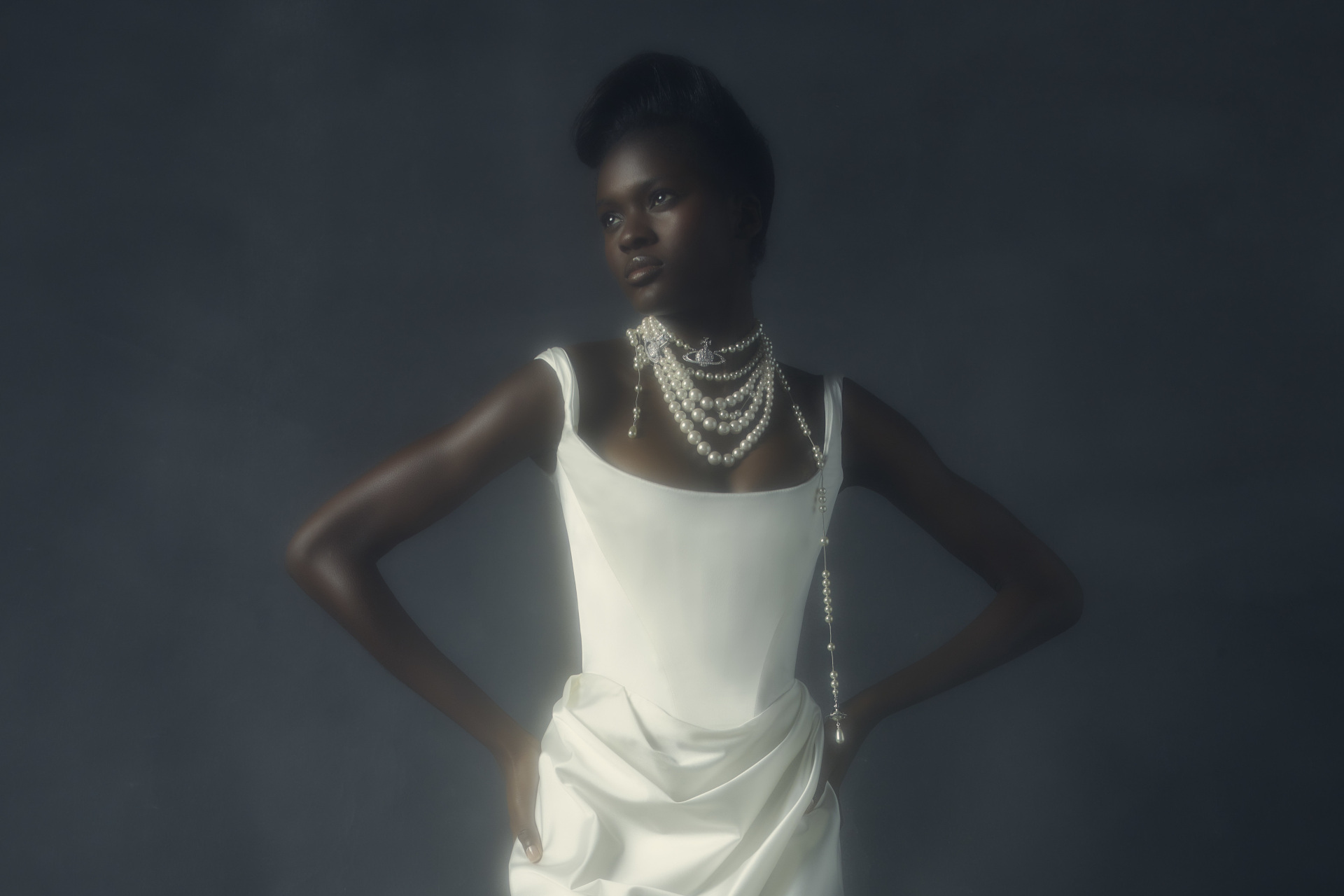 Bridal 2022: Vivienne Westwood's Made-To-Wear Collection Promises New Beginnings
'From another world, sculpted for goddesses'
One of Britain's most iconic contemporary fashion designers, Vivienne Westwood, has dropped her 2022 Bridal Collection just in time for the season – and it's greener than you think.
Bridal 2022: Vivienne Westwood's Made-To-Wear Collection Promises New Beginnings
Comprised of three capsule collections – 'Made-To-Order', 'Couture' and 'Andreas Kronthaler for Vivienne Westwood' – Vivienne Westwood's newest offering promises chic couture for the modern bride. But the crowning glory of the collection can be found in the Made-To-Order selection, which boasts an eco-conscious edge with every design.
Centred on the theme of 'new beginnings', the Made-To-Order collection is comprised of 15 gowns and nine separate styling pieces that include transformational additions like skirts, trains and veils, and three-dimensional silhouettes.
With a tagline that describes the collection as 'from another world, sculpted for goddesses', Vivienne Westwood combines 2022's Hellenistic revival with the brand's signature edge. Expect to see layered tulle, exposed corsetry, classic (and not-so-classic) silhouettes as well as sculptural textures and shapes.
Floral detailing, as a symbol of renewal, also takes pride of place throughout the collection, as seen by the three dimensional flowers adorning the corset of the mini Venus dress, the ivy cascading down the Rhea column gown and the leaves delicately embroidered on the Princess dress.
Vivienne Westwood continues to advocate for manufacturing and production strategies that are kinder to our planet, especially within the fashion industry. With the Made-To-Order collection, the brand highlights environmentally conscious fabric options like recycled tulle and FSC-certified viscose (a vegan alternative to silk and satin) as a means of redirecting the future of bridalwear onto a more eco-conscious pathway. The Made-To-Order Bridal collection has also been designed, sampled and hand-crafted locally in England.
Additionally, the brand will also be opting for a traditional, smaller scale means of garment manufacture to combat its environmental impact. With an emphasis on bespoke craftsmanship, Vivienne Westwood hopes to utilise more environmentally sustainable forms of production while supporting communities where traditional craft and skilled workmanship thrive.
Longevity also plays a key role in Vivienne Westwood's future plans, as the brand's couture team will be offering a service – from alterations and bespoke finishings to dying processes and embroidery – to transform each bridal gown post-wedding to eliminate waste and give each Westwood gown a new life beyond the big day.
SHOP
You can find the full Vivienne Westwood 2022 Bridal Made-To-Wear Collection at viviennewestwood.com
Images: Courtesy of Vivienne Westwood
READ MORE
Toi Et Moi Rings: Why Everyone Wants To Get Their Fingers On Them