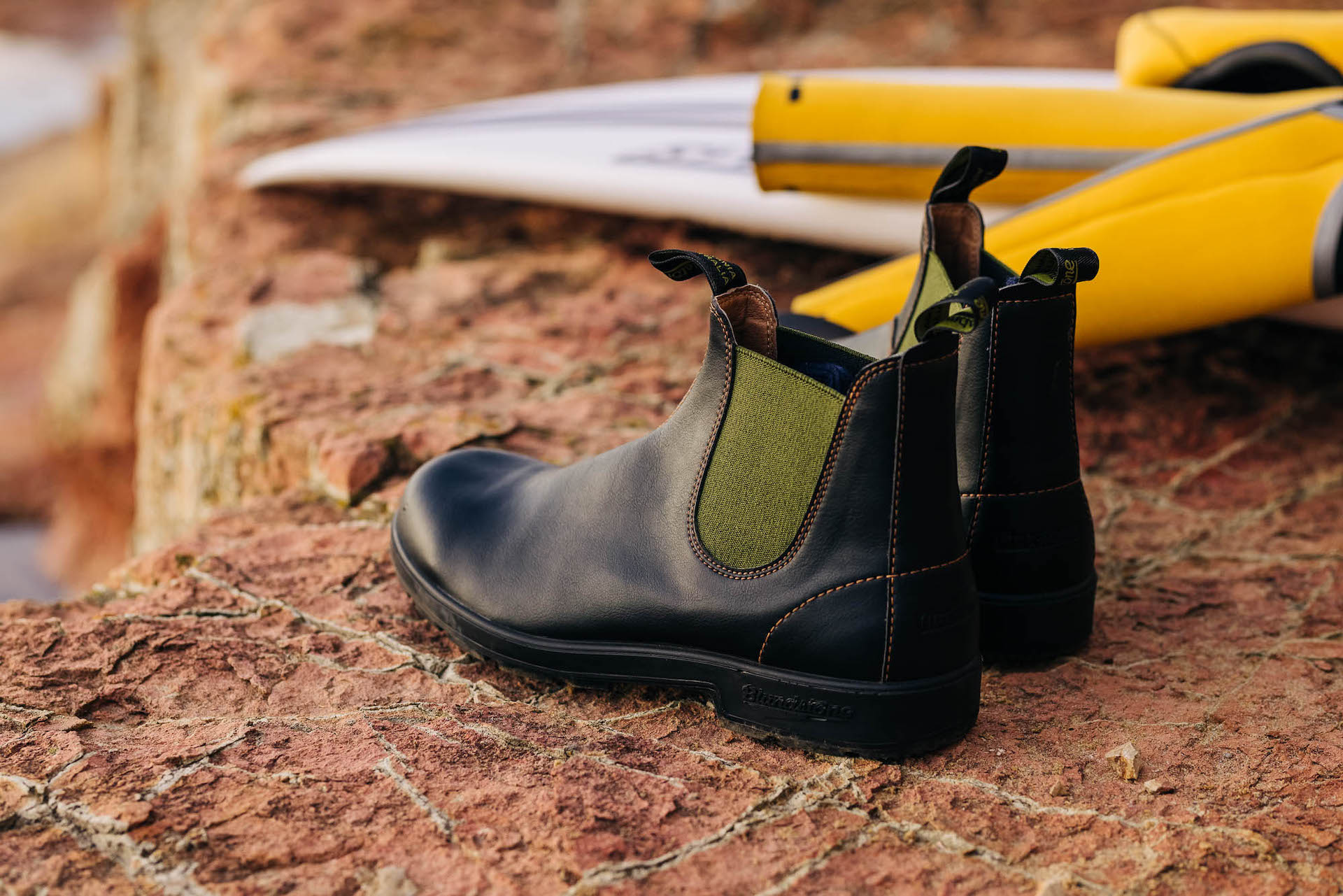 What's Trending in British Luxury? November 2021
---
All the latest launches, innovations and more from your favourite British brands
Stay in-the-know with the latest updates from the world of great British brands. Subscribe to the Great British Brands newsletter today.
The Best of British Style – Fashion, Beauty, Brands & More
British Luxury News November 2021
25.11.21
John Smedley Unveils Its Official Smedley Tartan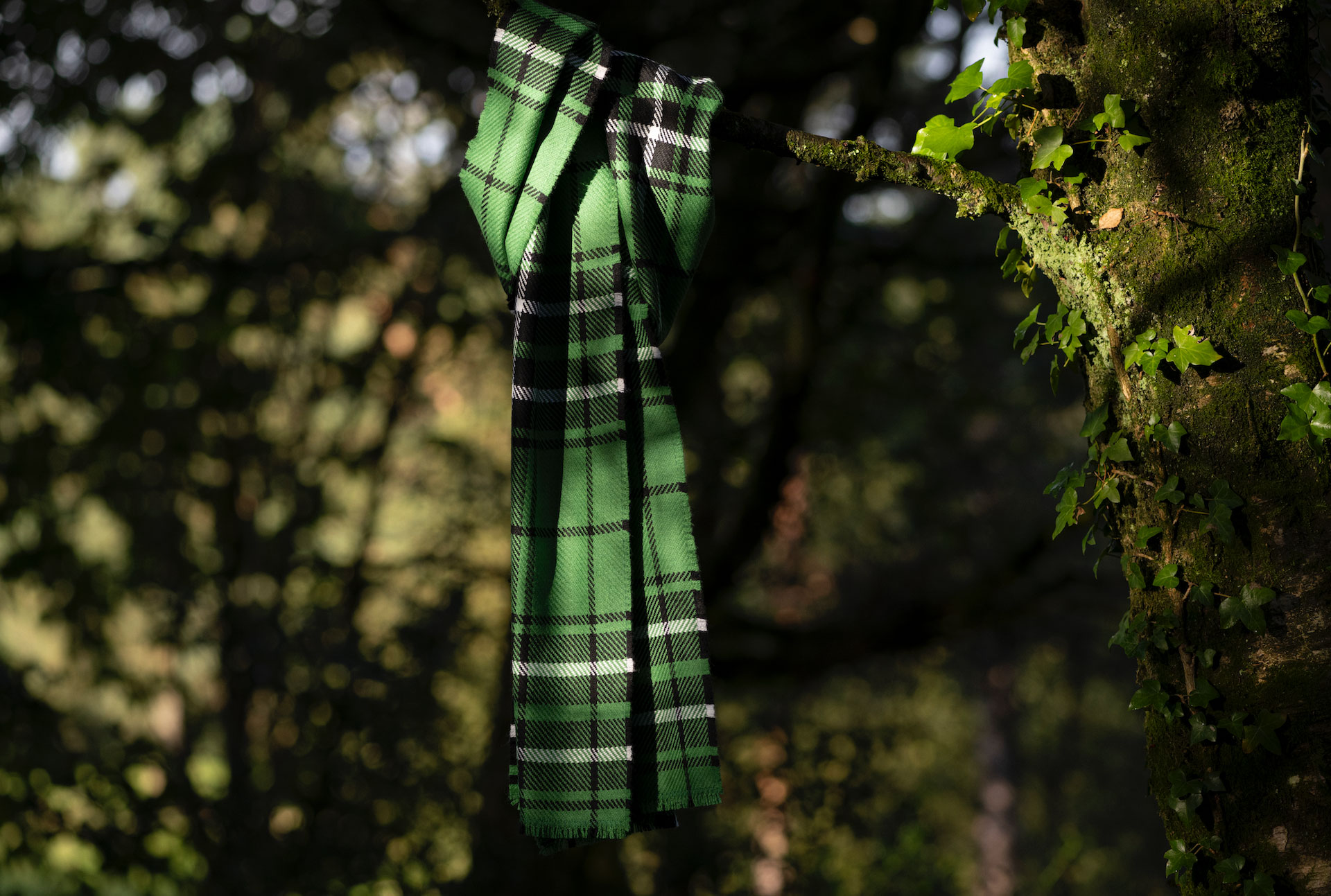 For the first time in its 237-year history, British knitwear brand John Smedley has created its very own tartan, which it has brought to life in a new collection of scarves. These are woven in a mill in the Highlands that is powered by renewable energy, using fabric that is fully traceable through a local supply chain. The Smedley tartan has been entered into the Scottish Tartan Registry, where it sits alongside such famous plaids as Royal Stewart, Black Watch and Ramsay Tartan.
24.11.21
Annabel's Teams Up with Swarovski on Head-Turning Festive Façade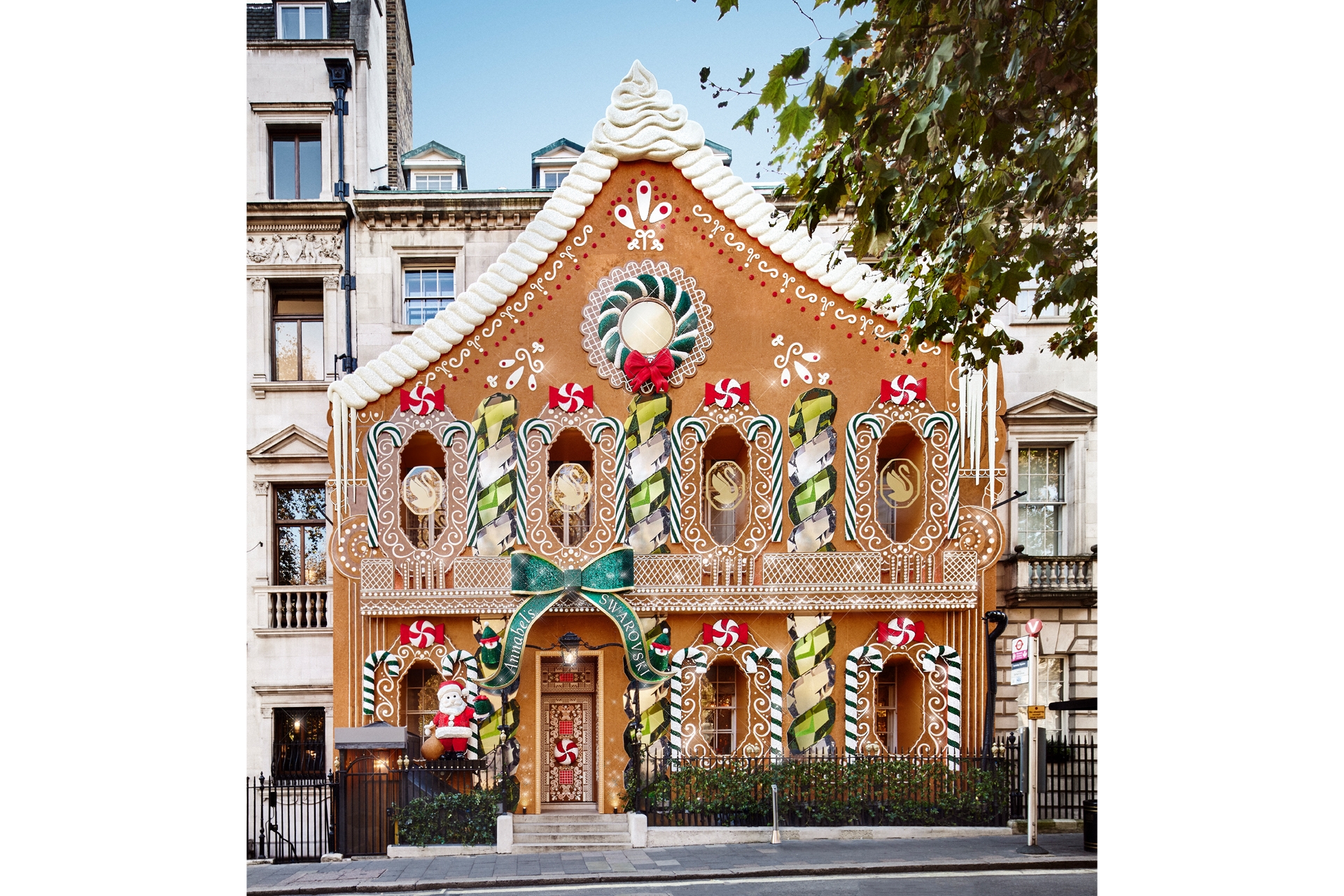 Famed for its incredible themed façades that brighten up Berkeley Square in Mayfair, Annabel's has teamed up with Swarovski to create what might be its most festive display yet. Together, they have transformed the outside of the club into a gingerbread house, complete with dustings of sugar-esque Swarovski Crystal decorations and doormen in uniforms custom created by British designer Richard Quinn for the occasion.
It was all masterminded by Swarovski Creative Director Giovanna Engelbert. 'The festive season has finally arrived, and we had the greatest pleasure in bringing to life a world of dreams and imagination,' she explains. 'As a child, I always imagined entering a gingerbread house, and to now have the opportunity to crystalise one has given me the biggest joy – I hope this facade will bring people together and be a reminder of the wonders of the festive period. A Swarovski candy world meets the holiday season turning it into magic.'
The magic continues inside, where Swarovski crystal-adorned trees greets guests in in reception, followed by 6ft crystalised candy canes hanging from the stairwell where Annabel's carousel horse floats above guests with a dazzling embellished saddle. The facade theme continues into The Garden, where miniature gingerbread houses line The Sunken Bar. Finally, the centrepiece tree in The Garden drips with thousands of dazzling Swarovski crystals and oversized ornaments.
22.11.21
Mulberry Launches Low Carbon Leather Collection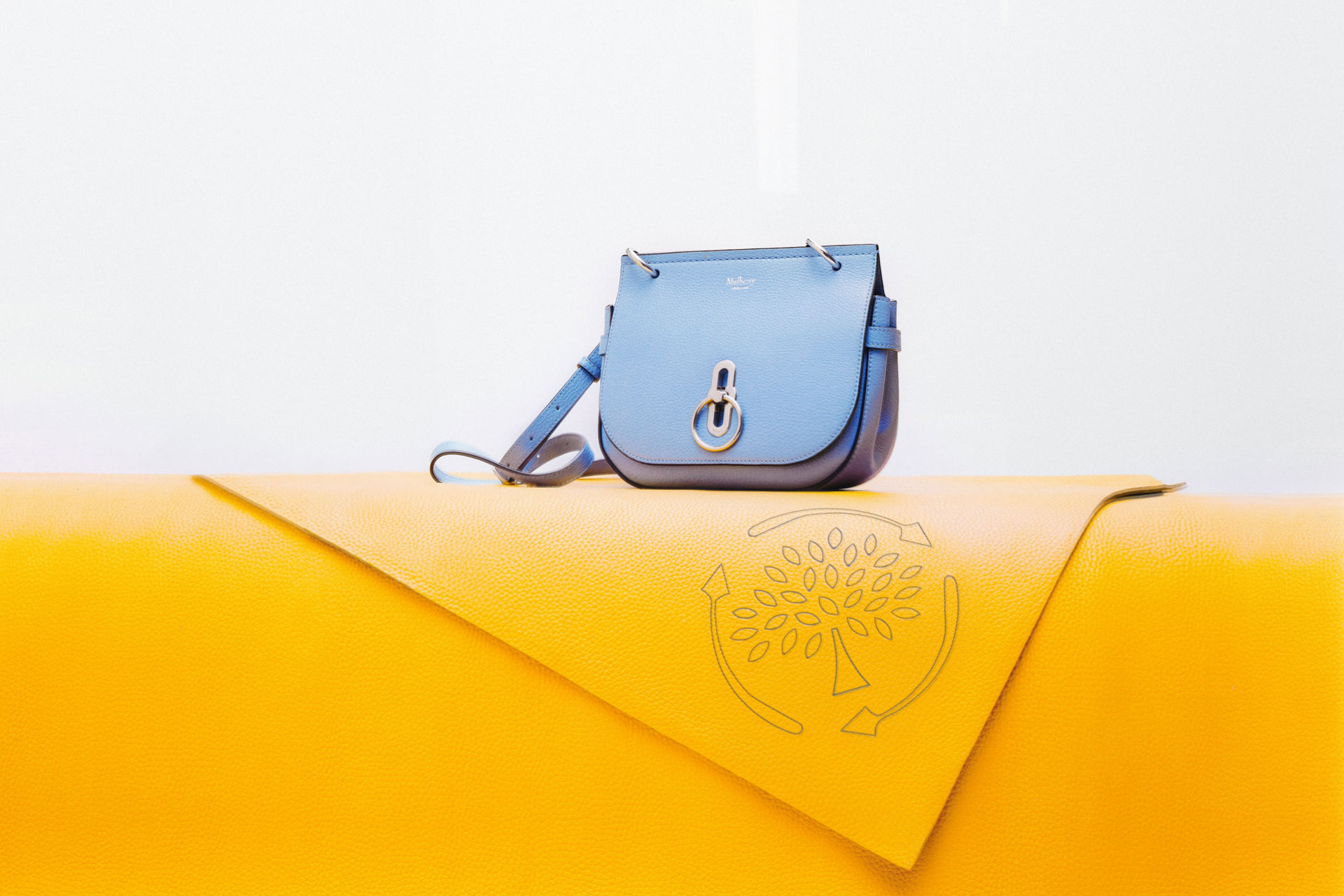 In an innovative new step for the planet-conscious British brand, Mulberry has launched its first collection of bags using the world's lowest carbon leather and crafted in the brand's carbon neutral Somerset factories. It's produced in partnership with Muirhead, a member of the Scottish Leather Group, and one of Europe's oldest tanneries. The low-carbon leather is achieved by building close relationships with local farmers, by using a thermal energy plant that generates heat from waste and by maximising water usage by filtering and recycling 40% of the wastewater back into leather production.
You can read the full story here.
18.11.21
Park Chinois and My Wardrobe host A Night Of Fantasy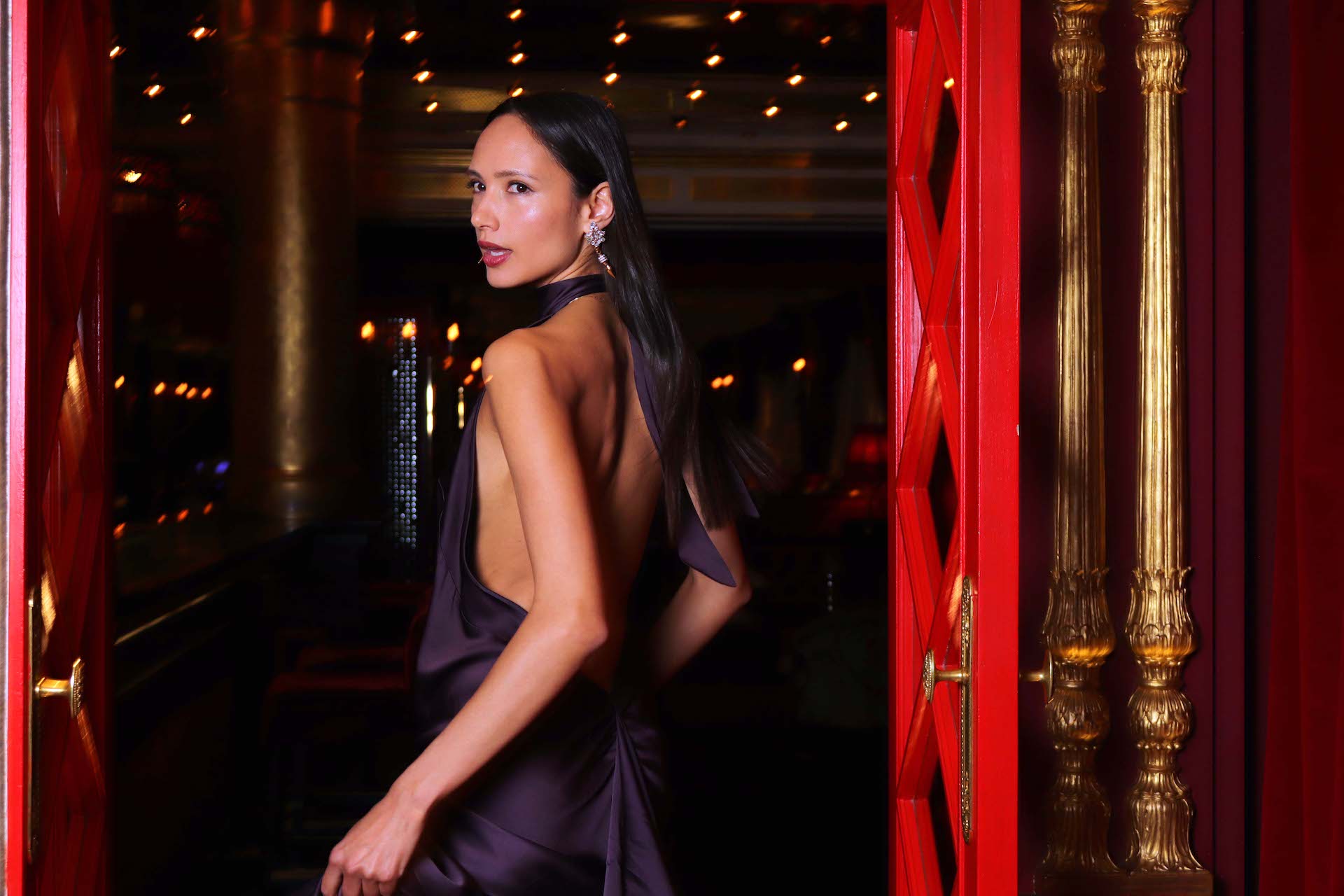 On Wednesday 24 November Park Chinois, Mayfair's opulent Asian restaurant, will host A Night Of Fantasy in collaboration with fashion rental platform My Wardrobe, for a one-off evening of fabulous fashion, delicious food and entertainment.
On this fantastical night, with the help of My Wardrobe, guests will be able to choose their party dress of dreams for the evening from My Wardrobe's great selection of garments, which includes designs from the most luxurious of fashion houses, from Burberry to Bottega Veneta.
The evening will begin with a cocktail reception in Park Chinois's Wave Bar, before groups are led to their tables to enjoy a three-course dinner in Club Chinois, which will include a selection of the chefs' finest dim sum, and larger dishes including the famed Duck de Chine with pancakes. This feast will be enjoyed with a front-row seat at Club Chinois's world-renowned cabaret show.
Tickets for the event will be priced at £200, and can be purchased here
16.11.21
Matilde Jewellery Launches Seasonal Store in Soho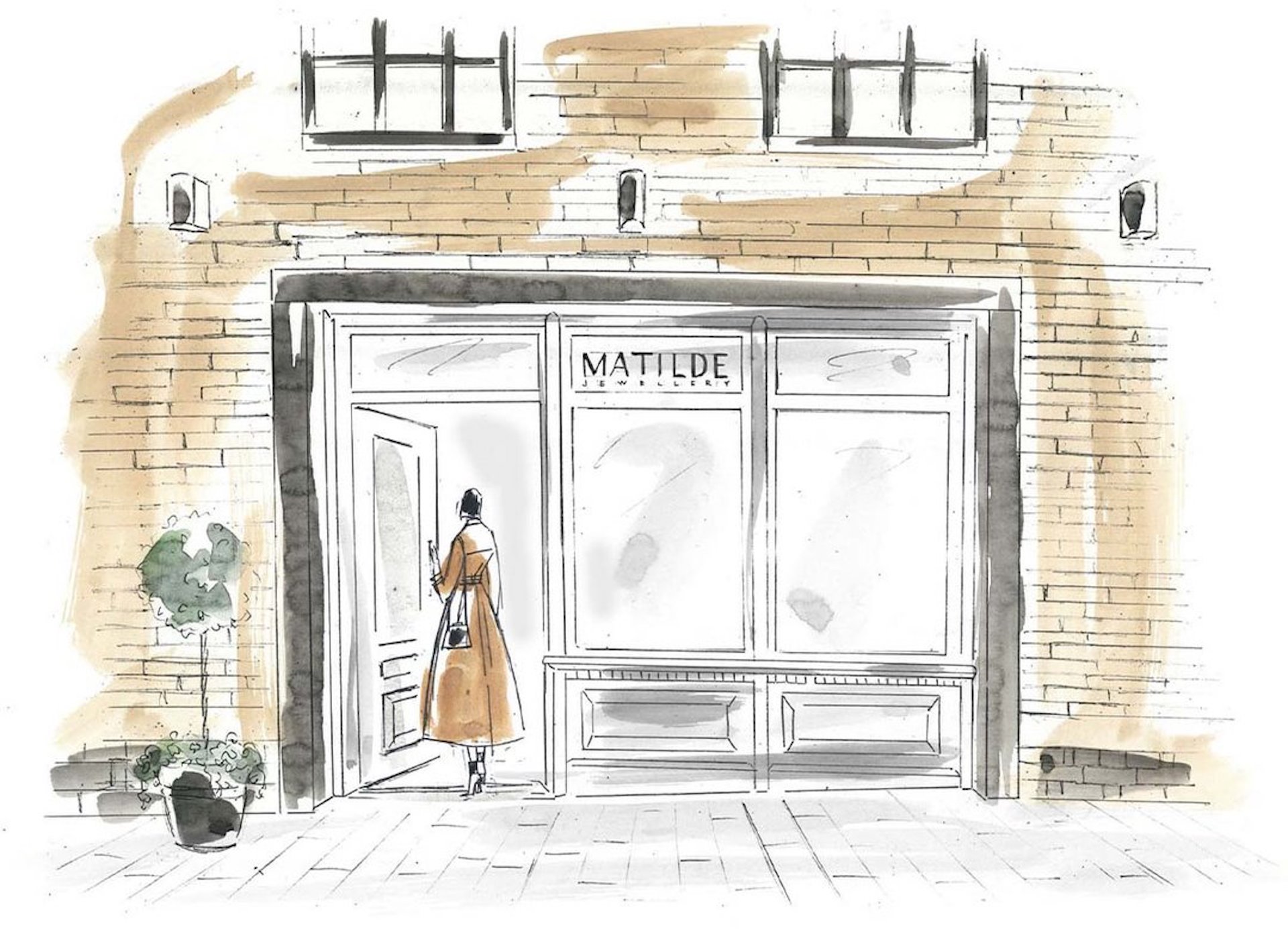 The up-and-coming brand to know for lovers of all things sparkly, Matilde Jewellery is celebrating its first year in business by opening a pop-up store in Soho's Ham Yard Village just in time for the festive season. From 17 November to 24 December 2021, the boutique is the perfect opportunity to discover Matilde's eco-conscious fine jewellery designs in person. All pieces are crafted from 100% recycled precious metals including 14ct yellow and white gold, and made with lab-grown diamonds.
'I can't wait to open the doors to the seasonal store this November,' says Matilde Mourinho, founder of the brand. 'The experiential space launch marks one year in business for Matilde Jewellery, and I could not be prouder to see the brand come to life in a brick-and-mortar space and have the opportunity for customers to be up close and personal with the brand.'
In addition to shopping for Christmas presents – for yourself as well as family and friends, of course – the store will also offer bookable ear-piercings, drinks evenings with Matilde herself, as well as 1-2-1 styling experiences.
'Since the brand launched, it was vital for me to understand and know my customers,' she continues. 'Not only does the store offer those a chance to see the collections in person, but it also offers me the chance to understand who the Matilde customer is, and what they want from an eco-friendly brand like mine. Bringing the Matilde collections offline and enabling customers to see, touch and try on the pieces means that more people will be able to see just how beautiful and stylish that sustainable fine jewellery can be – all without breaking the bank.'
Mon-Sat (10am – 7pm) and Sundays (11am – 6pm), Ham Yard Village, 34 Great Windmill Street, London, W1D 7DT. matildejewellery.com
03.11.21
Antler Launches Recycled Collection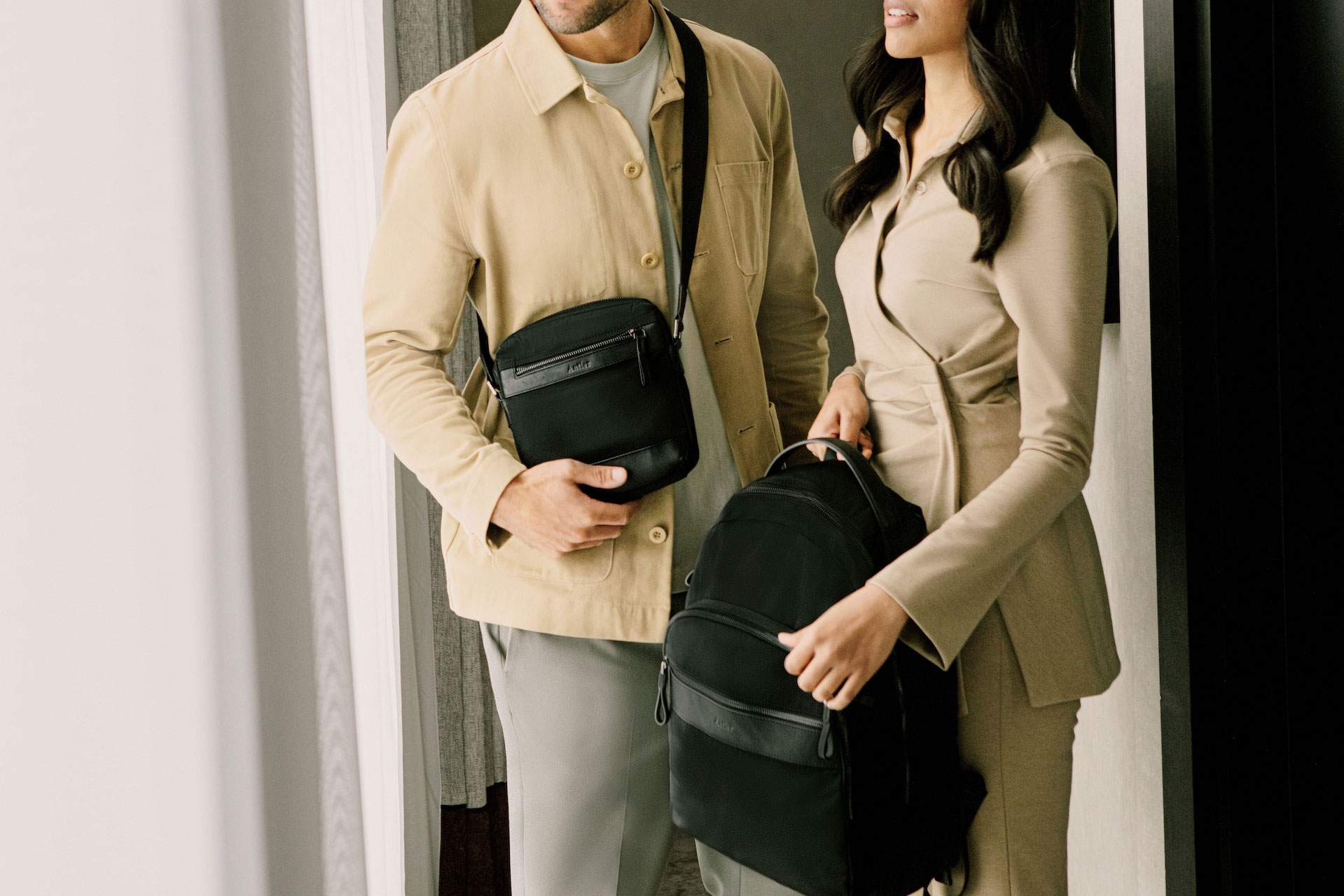 Fenchurch is the all-new collection of recycled luggage from British brand Antler. Featuring backpacks, cross-body bags, messenger bags, weekender bags and wash bags, the range is made from 100% recycled, post-consumer polyester. This means material made from plastic packaging that, instead of ending up in landfill, is sorted, cleaned and shredded into flakes, before being turned into a polyester yarn and given new life as a woven fabric.
From £99, antler.co.uk
02.11.21
Finisterre Collaborates with Blundstone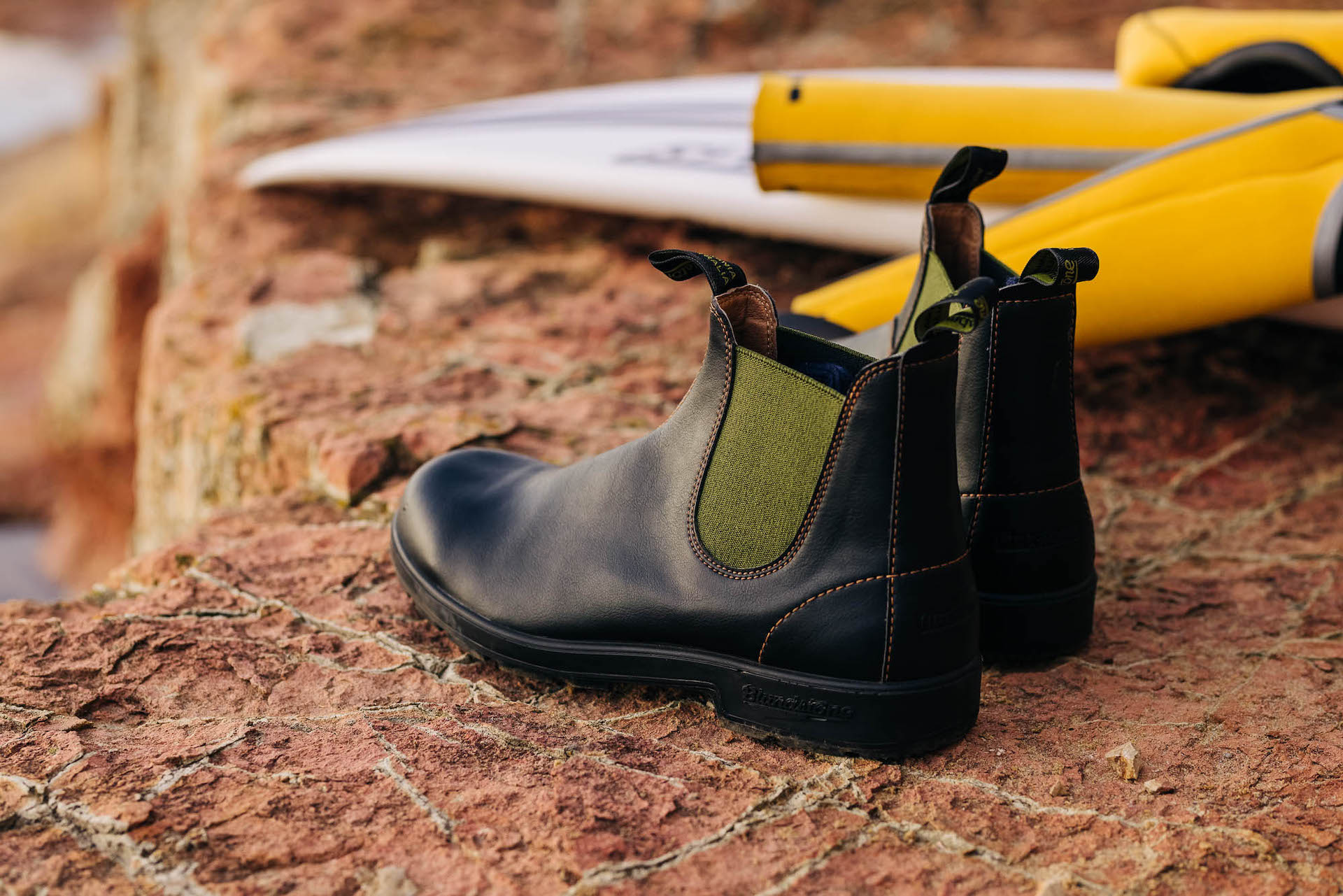 Cornish surf and outdoor company Finisterre has teamed up with Australian boot makers Blundstone to create a limited-edition, co-branded pair of unisex boots. Practical and made for tackling rough, rugged landscapes – whether that's in Cornwall, Australia or elsewhere – the boots are also vegan-friendly and feature a comfort-focused removable footbed, durable outsole and water resistant microfibre upper with superior abrasion-proof qualities.
'We've dreamt of working with Blundstone for years. The durability is second to none and they look great on everyone, so it's no wonder the majority of our community own a pair,' says Finisterre's lead menswear designer, Todd. 'For us we needed a boot that passed the same quality and toughness test but maintained our pioneering approach of innovation and seeking alternates to what has gone before. Something just as durable, breathable, water-repellent and with no animal-derived ingredients and all packaged into that famous boot silhouette? Consider it done.'
Blundstone x Finisterre Boots, £165; available exclusively via finisterre.com
01.11.21
India Hicks Launches Travel Bag Collection with Tusting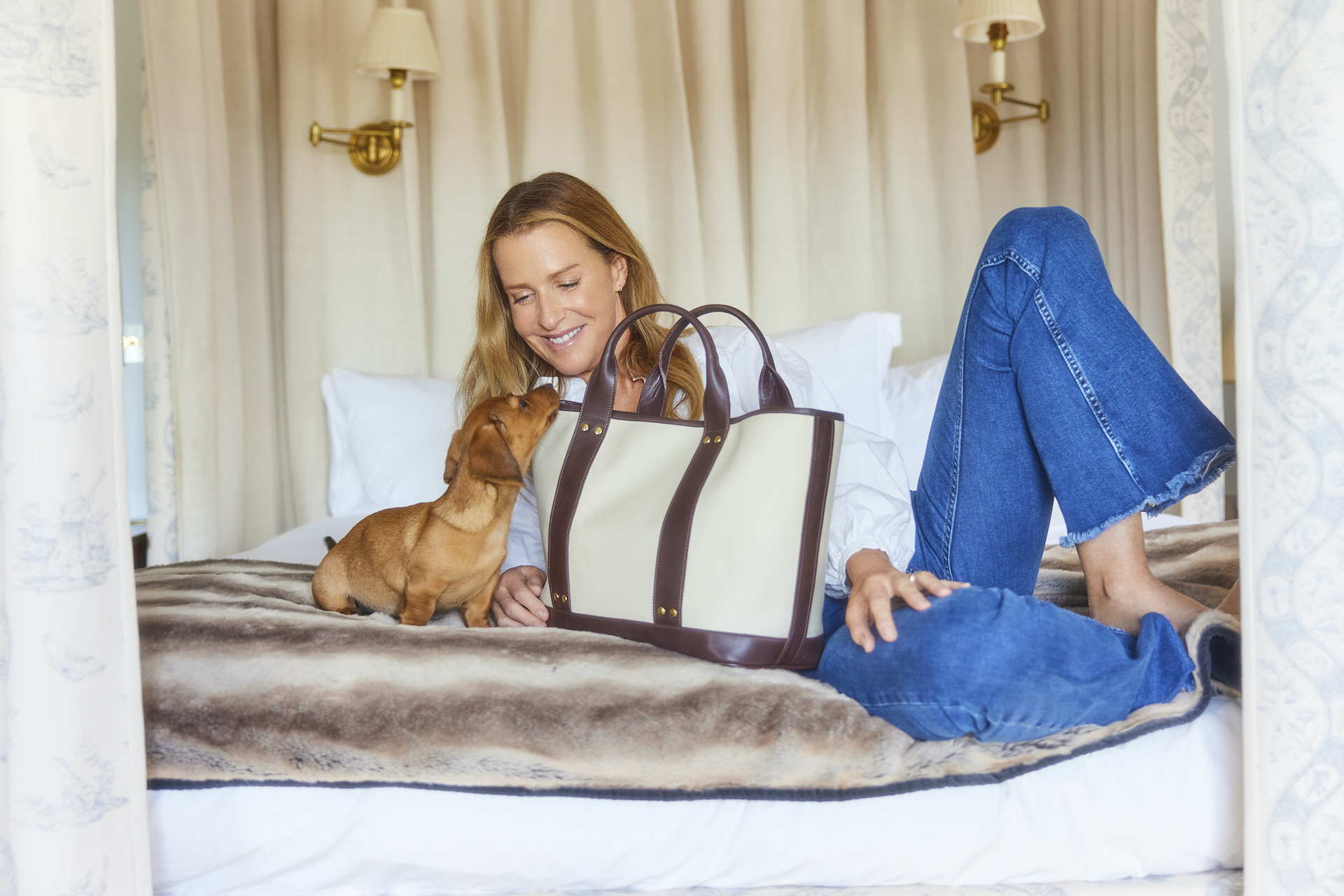 Designer and entrepreneur India Hicks has collaborated with British bag brand Tusting on a new collection of three travel bags. Part of an ongoing creative relationship, the range comprises Sail, an oversized carryall; Soleil, a stylish and versatile everyday tote; and Snatch, a top- handled take-everywhere bag infused with the romance of train or steamer travel.
The bags are all crafted in durable thick cotton drill from Ireland, where India used to holiday with her grandfather, Lord Mountbatten, and with a distinctive orange-red lining, inspired by the colour of a flame tree in full bloom in India's Bahamian garden.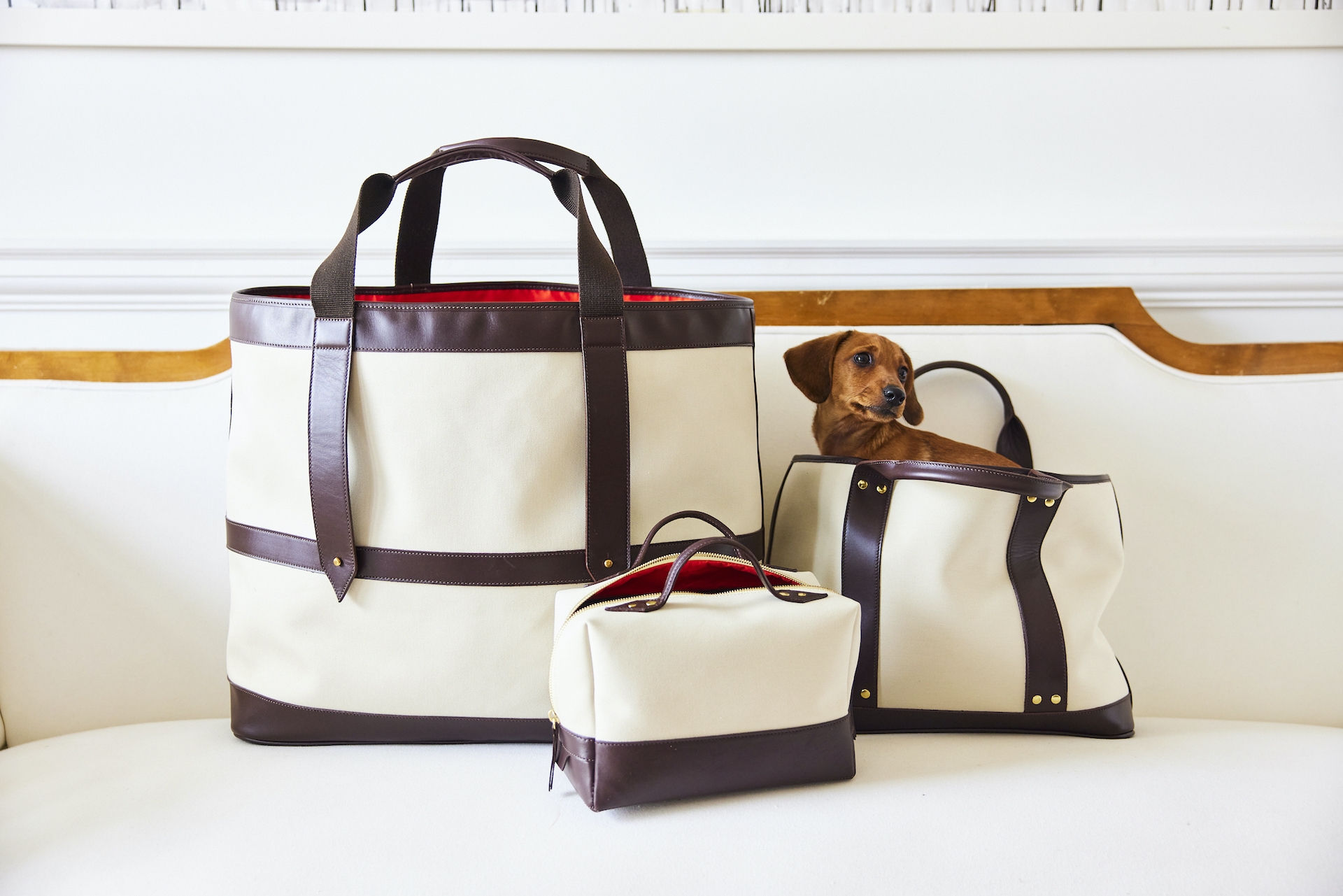 Each bag is handmade in Tusting's Buckinghamshire workshop, where India spent time working with the second and third-generation artisans; each bag is numbered in India's handwriting. As with all Tusting bags, personal initials and even messages can also be embossed onto the bags to personalise them.
'The whole team here at Tusting is delighted to be collaborating with India who has been nothing but a pleasure to work with and whose enthusiasm for our team's talents is so encouraging,' says the brand's director, Alistair Tusting. 'We feel these designs play both to our core skills and to her fabulous eye for design in equal harmony.'