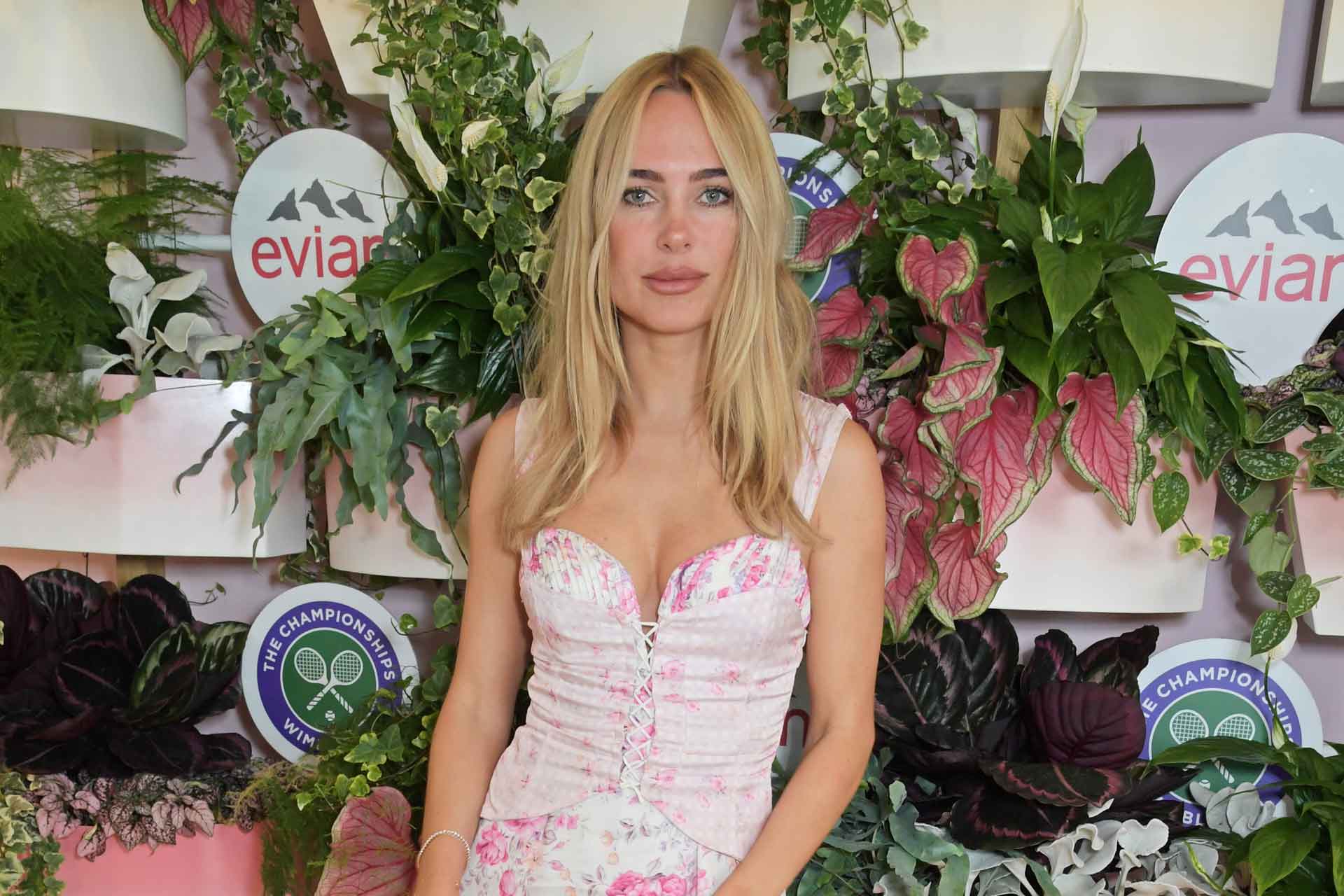 Wimbledon Whites? This Year It's Wimbledon GREENS
---
The VIP Wimbledon Suite encouraging attendees to be eco-conscious this year
Aside from the on-court action at Wimbledon over the next two weeks, one of the British social calendar's biggest events calls for superlative summer style. But rather than buying something new for the occasion, partner evian is encouraging its VIP guests to fit its 'Summer Smart and Eco-Conscious' dress code. Challenge accepted.
What To Wear To Wimbledon: The Eco-Edit
One of the hottest tickets at the Wimbledon championships every year is to the evian VIP Suite, which has been recertified carbon neutral by the Carbon Trust, for the second year running . The brand, which aims to become a circular brand by 2025, is encouraging guests to dress in a more eco-conscious way at The Championships with a brand-new dress code. To this end, evian is partnering with British stylist, Ella-Louise Gaskell, known for helping people to build more sustainable wardrobes by buying less and buying better, to offer VIP guests an exclusive styling service with tips and advice on more sustainable dressing.
Not lucky enough to have scored an invite from evian but wondering what to wear to Wimbledon and wanting to get involved? While the players at Wimbledon must adhere to a strict dress code of all-whites, guests have no strict dress code for the event. Smart attire is 'encouraged' and certain areas and events will not allow trainers or ripped jeans. So, with no dress code to consider, there is only the British weather to consider when making your eco-conscious outfit decision. Packing an umbrella and/or rain mac is a must, and sunglasses are a good idea, too.
Reuse, Recycle (& Rent)
Top tips for going green for Wimbledon include pulling out an old favourite outfit rather than buying something new for your day at the tennis, or heading to your local charity shop for a new (to you) piece or two to update your look. If you simply can't be seen at an event like this in something you've worn before, consider renting your outfit. Check out our edit of the best luxury resale and rental fashion sites in the UK, here. We love the array of summer dresses on By Rotation's seasonal edit.
Recycling At Wimbledon
Also in vogue is recycling once you're on site. Wimbledon and evian's partnership with environmental charity HUBBUB at last year's event saw recycling rates increase by 53% in Wimbledon Town Centre and Village, and this year evian will launch a recycling reward scheme with Reward4Waste within the Grounds and in the Wimbledon Town Centre for the first time, in a bid to support recycling at The Championships.
Pictured: Kimberley Garner at the evian VIP Suite at Wimbledon 2022 today