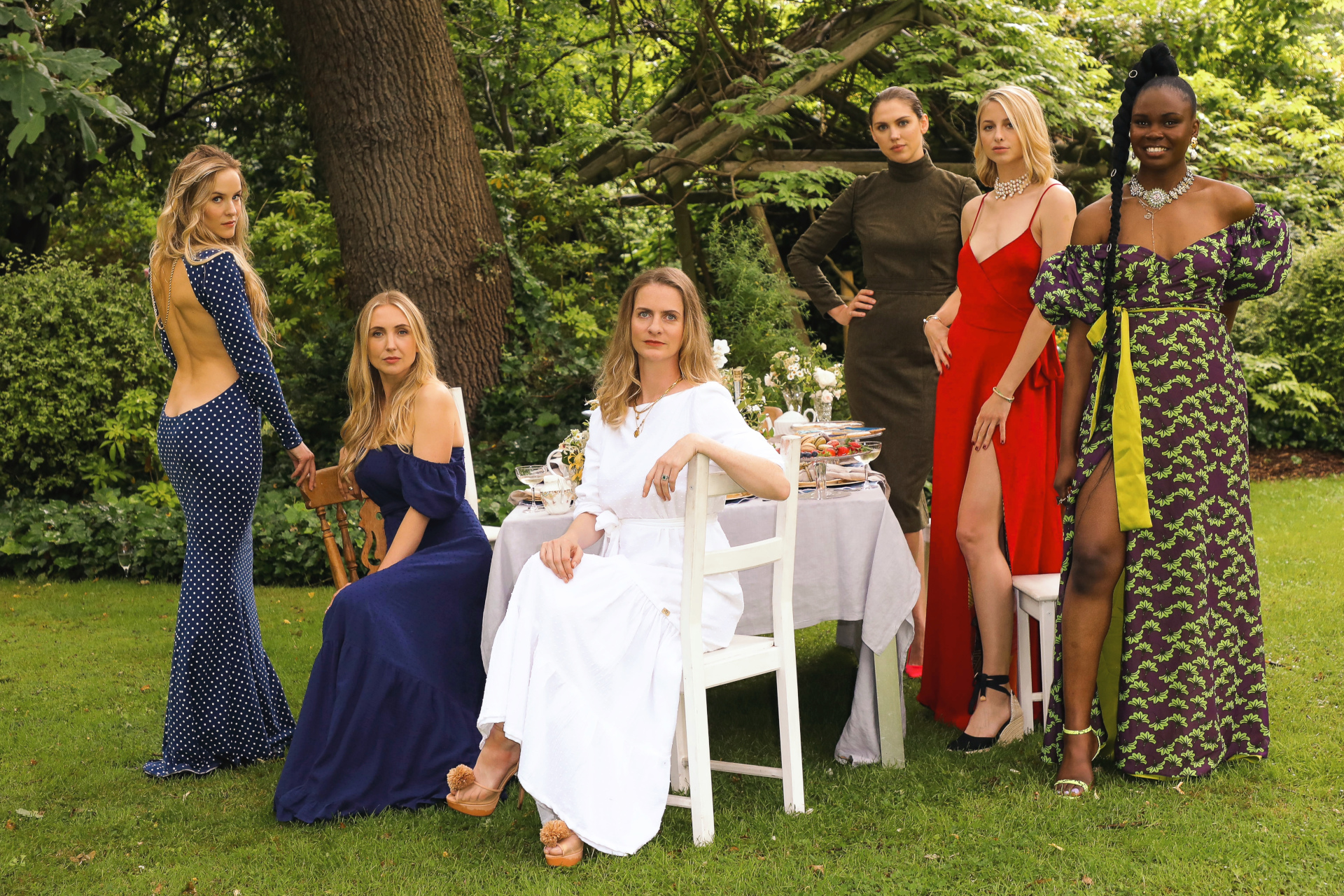 The 'Empowerment Dresses' Inspiring The Next Generation Of Women
---
Hannah Sophia England's Women Supporting Women Charity Collection launches today
Empowering women, starting conversations, and inspiring confidence – it's all in a day's work for Hannah Sophia England. The UK fashion brand has released a charity collection in partnership with The Prince's Trust, featuring a line-up of familiar faces and stunning eveningwear.
How The Royal Ballet Is Turning The Dance World Green
The Women Supporting Women Charity Collection
Sustainable fashion brand Hannah Sophia England has created a collection with a difference. Comprised of seven statement pieces created in collaboration with seven inspiring women, the Women Supporting Women Charity Collection seeks to uplift women across the UK with open conversations, empowering stories, and beautiful eveningwear.
The brand also promises that 100 per cent of profits will go to The Prince's Trust to aid initiatives aimed at supporting and inspiring the next generation of females.
The collection, featuring creations worn by Chloe Delevingne, Georgia Toffolo, Hum Fleming, Isabella Getty, Deborah Ababio, Sabrina Percy, and Sophie Perkins, blends the elegance of luxe eveningwear with the bright tones of the summer. All items are ethically and sustainably made, with a multifunctional design that includes detachable sleeves and skirt layers, reversable designs, and interchangeable trousers.
Hannah Sophia Jarvis, founder and designer of the brand, has highlighted that the collection was created with the intention to honour the memory of her late friend, Ellie Wells: 'As a mother of two young daughters, I wanted the collection to carry a strong message to support, inspire and help women to feel heard and understood. Inspired by the tragic death of my close friend, I have called upon these seven incredible women to open up about their experiences, support one another and collaborate with me in designing their own empowerment dresses.'
View this post on Instagram
One of the stars of the campaign is TV personality, Georgia Toffolo, who was spotted wearing her dress at the 2021 Royal Ascot. Speaking of her design, Toffolo commented: 'I am so thrilled to be part of this incredibly important campaign. The Prince's Trust holds a very special place in my heart, and I really hope that we can positively impact young women's lives whilst advocating for slow fashion! Designing my dream dress with Hannah Sophia was such a fun and creative experience, it has nods to Grace Kelly and is a piece I will treasure forever.'
As with Hannah Sophia England's previous offerings, the Women Supporting Women Charity Collection was also built with sustainability in mind. Each garment is made to order and is manufactured domestically within the UK, minimising waste and ensuring ethical production methods. The brand has also promised to plant a tree for each order, as part of their initiative to combat climate change.