When German-born dancer Lotte Berk opened the first barre studio in New York City back in 1971, it garnered a following from the likes of Dame Joan Collins. During the 80s, however, the barre fitness trend fell to the wayside – only to make a comeback in recent years: first in the US, and later on this side of the pond.
Get Fit in London: Gyms, Studios & Classes
Tried & Tested: Barrecore's Back To Barre Challenge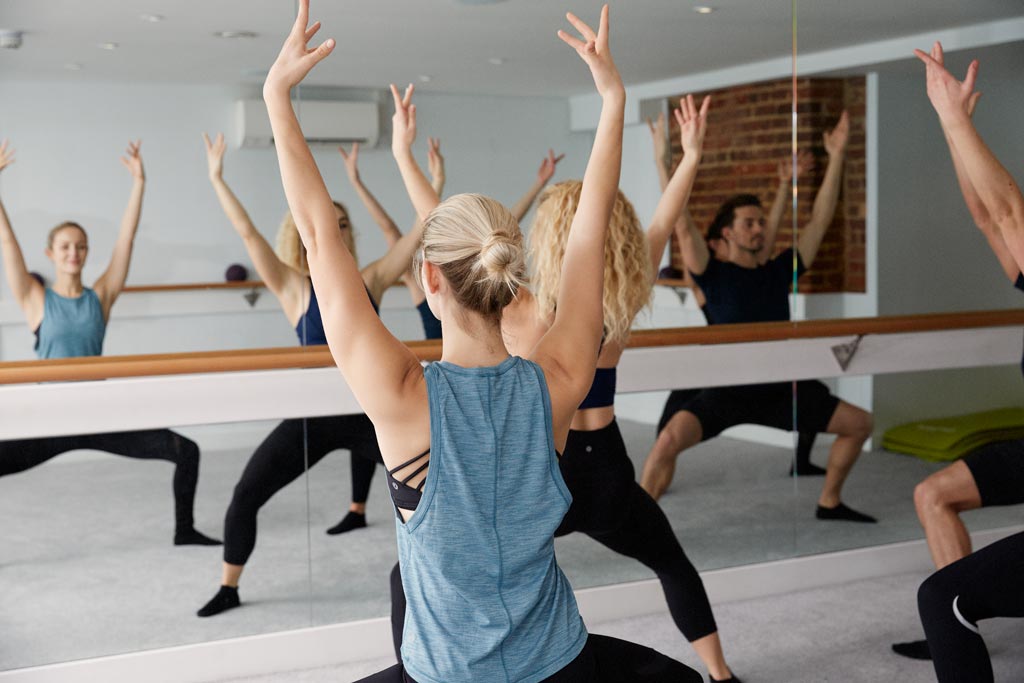 A low-impact, ballet-inspired workout, barre is famous for honing the bodies of A-listers and Victoria's Secret models alike. It has exploded in recent years, with studios popping up all over the UK – though one of the first was Barrecore, founded in 2011 by celebrity trainer Niki Rein. There are now 10 studios across London and three elsewhere in the country, with devotees (including Rita Ora and Pippa Middleton) reporting transformative effects.
Curious to see if it lived up to the hype, C&TH's Ellie Smith embarked on Barrecore's Back To Barre autumn challenge: four classes a week for four weeks. Here's her verdict…
Barrecore's Back To Barre Challenge
First thing's first: you don't have to be a ballerina to be good at barre. No leotards or legwarmers are required, though you will need a pair of socks – grip socks are best, though all studios are carpeted so regular ones will do.
Secondly, don't be fooled by the graceful façade of barre fitness: it's really tough. The low impact movements may look small, but deep isometric work pushes muscles to fatigue – creating that famous shake Barrecore is known for. All classes involve a mixture of bodyweight and equipment-based exercises, with small dumbbells, resistance bands and balls featuring heavily, and time split between the floor and the ballet barre. Often a class will focus on a particular body part, but you can always guarantee a full body workout. And anyone who says you need to lift heavy weights to get results should try their hand at one of Barrecore's lethal arm circuits, which often involve using just 1kg or 2kg dumbbells.
Initially I thought I might get bored doing the same type of exercise four times a week, but the beauty of barre is that no class is the same. Particular movements pop up a lot – every class begins with a warm up of leg raises and planks, for instance – but each teacher has their own style, sequences vary, and whether you're a beginner or a pro you can guarantee it will always be challenging.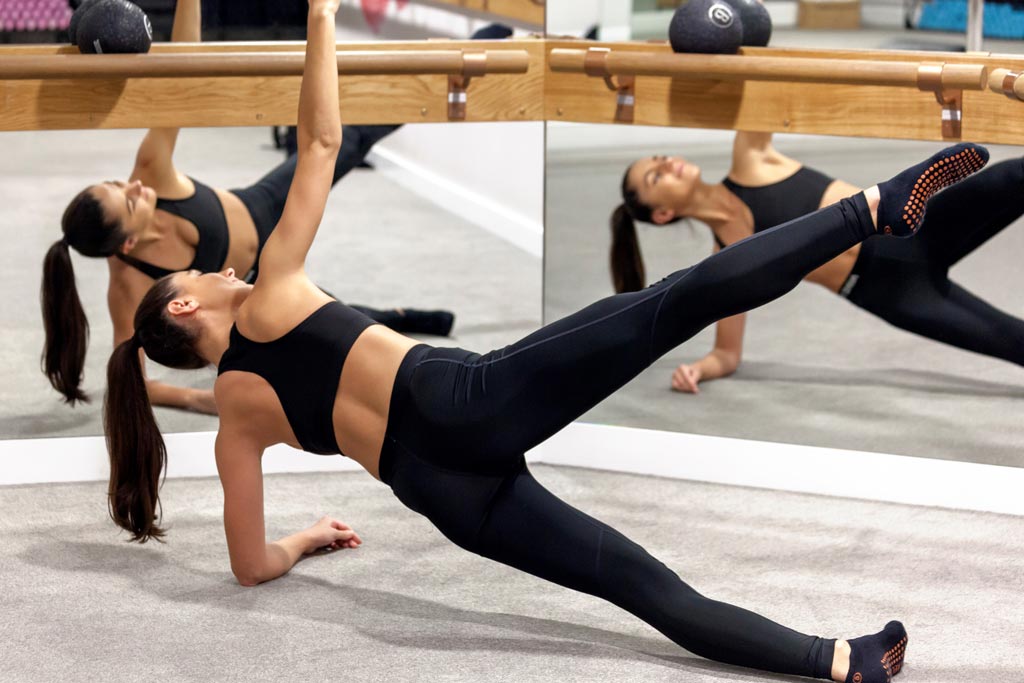 There are also a range of different types of class to try. If you're a beginner, start with BarreSIGNATURE: the original Barrecore class, a 55-minute workout combining isometric exercises and stretching. If you're short on time go for BarreEXPRESS, which offers the same intensity but quicker transitions between sets and less stretching, meaning you're done in just 45 minutes. BarreFORM, meanwhile, is the class for perfecting your technique and alignment – there's a lot talk about 'tucking under' your core, for instance, a tiny yet crucial movement. There's also BarreRESTORE, a more relaxed class with focus on stretching, BarreSCULPT, an intermediate class which uses resistance bands to add intensity, and BarreSWEAT, which incorporates cardio and HIIT exercises.
After the first week I was pretty tired, and noticed muscles I didn't usually work out felt fatigued – barre may be low impact, but it's exhausting in a different way to high energy workouts like spinning. Over the course of the challenge, though, I felt increasingly energised, and as all classes incorporate stretching you don't ache too much the next day.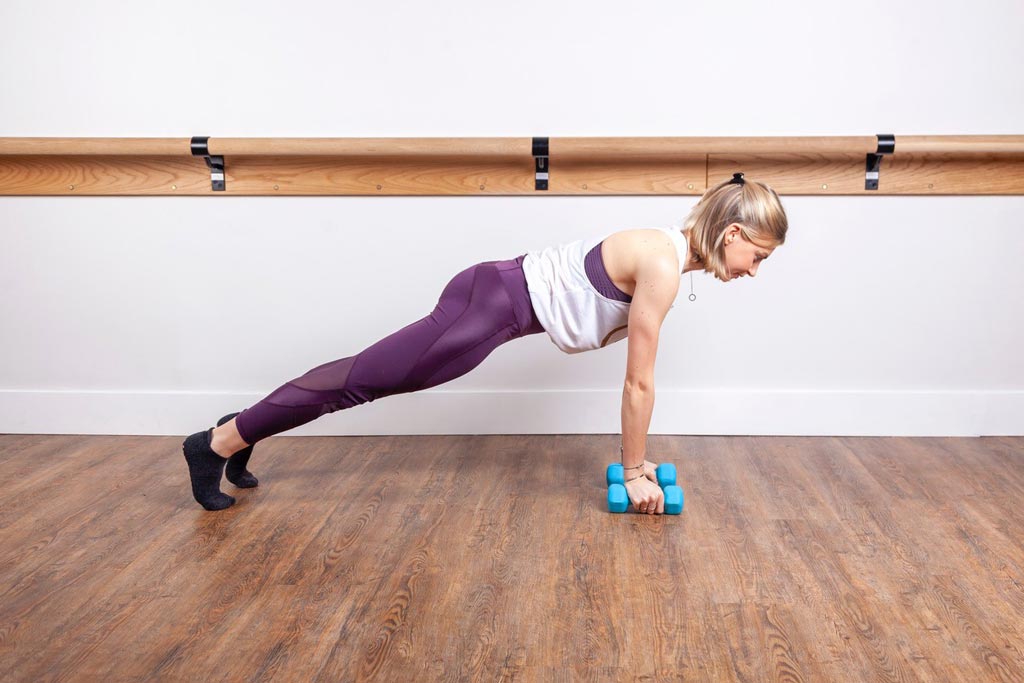 According to Barrecore trainers, you should see a 50 per cent increase in results jumping from three to four classes a week. I definitely noticed improvements in muscle tone and strengthening, but also found it helped with my posture and flexibility. My technique progressed quickly, too: I felt myself getting better at holding positions and pushing myself to reach that deeper burn, which I began to find –  dare I say it – weirdly enjoyable.
It's a pricey workout, but you get a lot of bang for your buck at Barrecore. All studios are slick with friendly staff, well-equipped changing rooms and showers stocked with Cowshed products. The teachers are some of the best in the business, and every second of class is accounted for, including that all-important final Savasana. Four weeks in, I'm sold.
Curious to try it out for yourself? A single class costs £28, with packages starting at £120 a month for one class a week. Visit barrecore.co.uk for more information.
The Best Exercise Classes in London / The Best Yoga Studios in London
---