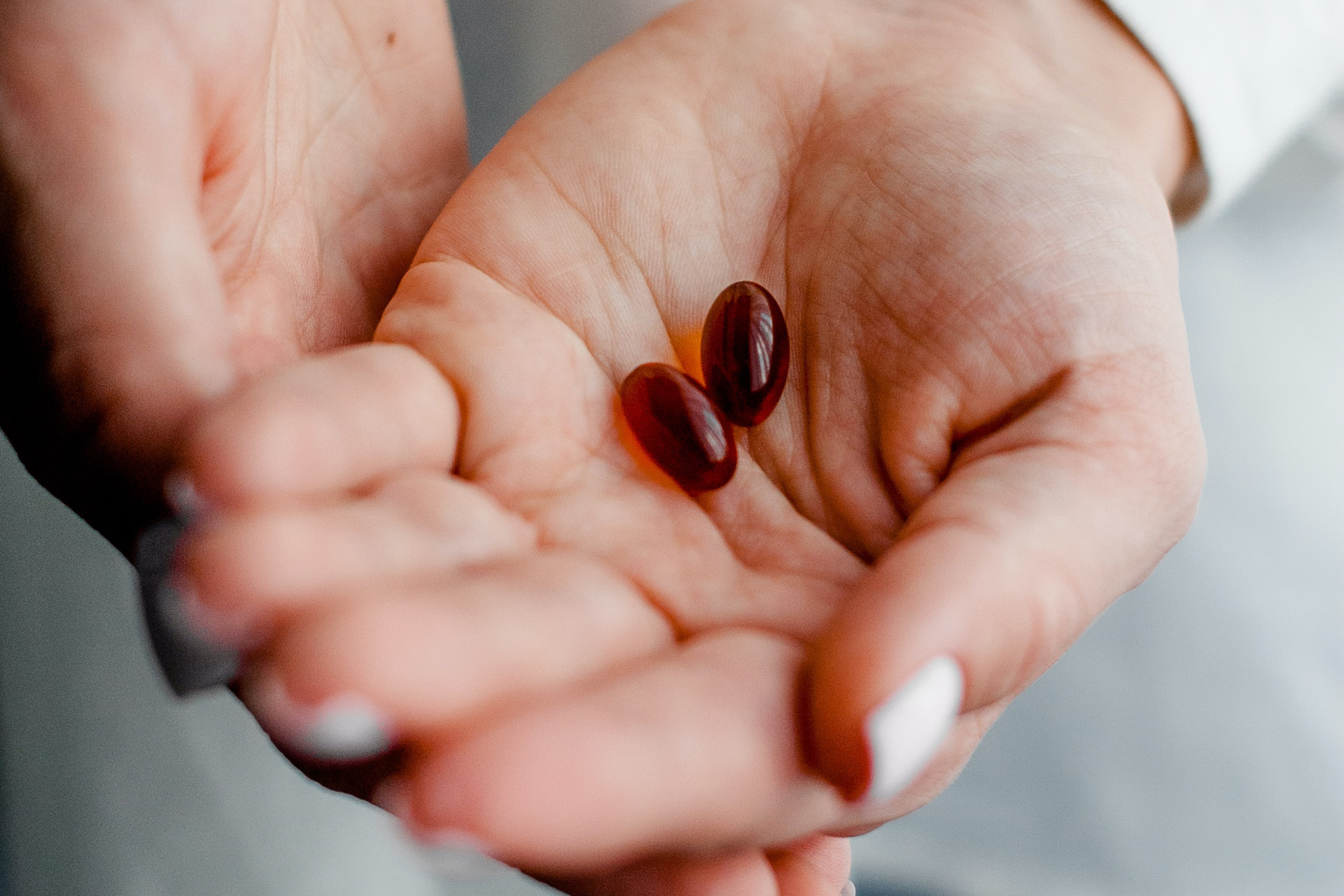 Do Beauty Pills Actually Work?
'just because a pill was created in a lab, doesn't mean it delivers results'
By Fiona Embleton | 1 year ago
We often look to all sorts of products to improve the appearance of our skin, but how much can beauty pills actually make a difference? Fiona Embleton investigates the pills industry and speaks to the experts…
Best Beauty Supplements to Know 
Can Popping Beauty Pills Really Improve Your Skin?
Enter The New Era of 'well-tech'
There's a new raft of beauty supplements taking the market by storm, and they're nothing like their frumpy, utilitarian predecessors. Rather, they're powered by science-backed ingredients and packaged in sleek bottles that are more likely to appear in an upmarket
clinic than the dust-covered shelves of a health food shop. This, says Lucy Goff, founder of Lyma, is the new era of 'well-tech': high-performance ingestibles that can offer profound results for skin, sleep, gut health and mood. 'Like "clean beauty" wellness is a woolly,  generic term, whereas "well-tech" is about clinically proven formulations that take people beyond the ceiling of a healthy, balanced diet to deliver mental and physical advantages,' she says.
Advances in the supplement space also mean that most aesthetic concerns can be addressed by palming a pill. Where glow enhancing make-up used to suffice, now the focus has shifted to ingestible boosters that improve skin's natural radiance from the inside out. 'It makes sense,' says Shabir Daya, pharmacist and CEO at Victoria Health. 'Skin is your largest organ and it can say a lot about your health. A lot of nutrients that are famously found in skincare, including vitamin C, ceramides and lipids, have to be provided from within the body to make a real difference to the skin.'
The Supplements to Know About in 2022
Designed to help you look good and feel better, these new-gen formulations can be as good as, or better than, skincare at boosting collagen and hyaluronic acid stores thanks to what Daya calls 'intelligent delivery systems', which for the uninitiated means they should be formulated in a bioavailable way that the body can tolerate.
Beauty Pills: Busting the Myths
Unsurprisingly, beauty brands now want a piece of the action, with Bloomberg reporting that the global beauty supplements market is expected to surpass a value of £2.795m by 2027. The water is murky, though – just because a pill was created in a lab, doesn't mean it delivers results.
The key, says Wild Nutrition's Lorna Driver-Davies, 'is to avoid unnecessary fillers (often listed as bulking agents) such as magnesium stearate and ultimately be aware that we have different nutritional needs at different life stages'. As for the vitamins and
minerals we need to boost our skin, hair and general health? Here are the most transformational beauty pills.