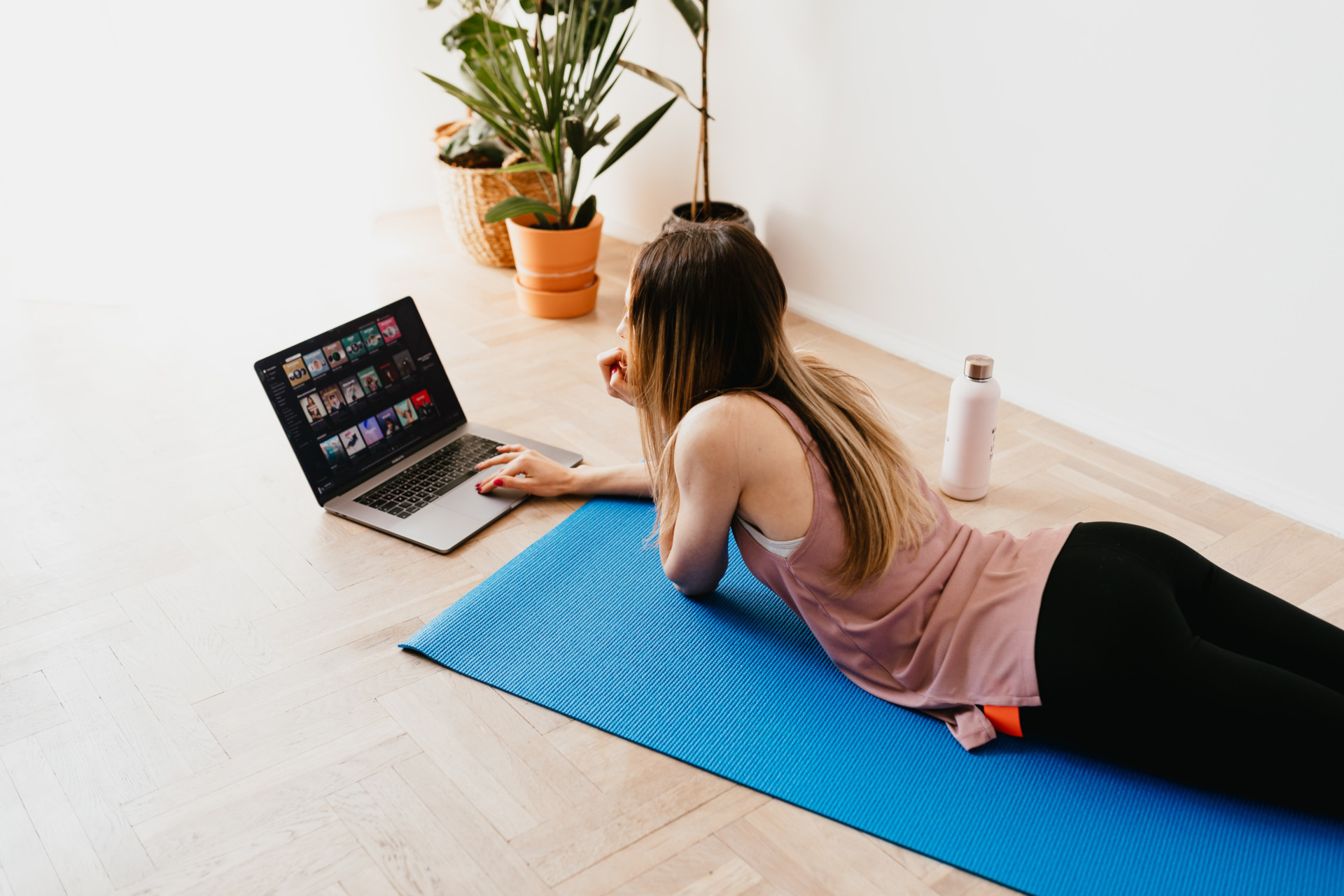 The Best Online Pilates Classes To Try Now
Feel the burn (from the comfort of your living room)
Not ready to get back in the studio for your next fitness fix? Lucky for you, we've compiled all of the best places for online Pilates classes, with options for all difficulty levels, time restraints and budgets. Whether you're a fan of reformer Pilates, mat work or a good sing-along, these are the classes to try now.
The Best Online Pilates Classes To Try Now
Heartcore
London Pilates studio Heartcore offers unlimited livestream and on-demand classes to subscribers, where you can get to grips with its signature Dynamic Mat Pilates as well as flow, strength, stretch and pre and post natal classes. Equipment isn't a necessity, but you may want to at least have a mat on hand depending on where you decided to join your next tutorial.
EXPLORE: weareheartcore.com
View this post on Instagram
Pilates Live
This free platform offers physiotherapist-led Pilates classes, covering a range of difficulties and focuses – from core control to stress relief. Classes are run by Vicky, a qualified physiotherapist who specialises in joint and muscle conditions, who uses the APPI method of Pilates designed to safely rehabilitate injuries, improve posture and regain muscle control, strength and flexibility.
EXPLORE: pilateslive.co.uk
View this post on Instagram
Paola's Body Barre
With a reputation for that all-important burn factor, Paola's Body Barre offers some of the most sought-after exercise classes in London. The PBB team run their Pilates classes live over Zoom for around 45 minutes – you can find instructions of how to book and join here – and ask that you have a mat, resistance bands and some hand weights (aka a few tins of baked beans from the back of your cupboard) on hand. Alternatively, you can catch up on classes on demand via the new PBB app, which you can download here. Classes are also pre and post natal inclusive, so anyone can join.
EXPLORE: paolasbodybarre.com
View this post on Instagram
FRAME
If you want your fitness regime with a side of fun, look no further than FRAME. The London-based fitness studio began streaming and uploading its classes online during the pandemic, and has quickly built a huge following of home fitness fans. Pilates workouts range from beginner to seasoned pro, with short and long classes covering the fundamentals, mat work, rotation focus and, for those who love a dramatic soundtrack, a power ballad sing-along class. Whatever floats your boat.
EXPLORE: moveyourframe.com
View this post on Instagram
KARVE On Demand
London-based transformer Pilates studio KARVE has a huge on-demand library of workouts that you can do anywhere and anytime. You'll need a few bits of equipment, such as gliders, resistance bands and light weights, but once you have those in hand you'll be away. There's a choice of difficulty levels, as well as short and long classes, where you can have a go at stretcing, breathwork, meditation and, of course, Pilates.
EXPLORE: karve.club
View this post on Instagram
Featured image: Karolina Grabowska, Pexels