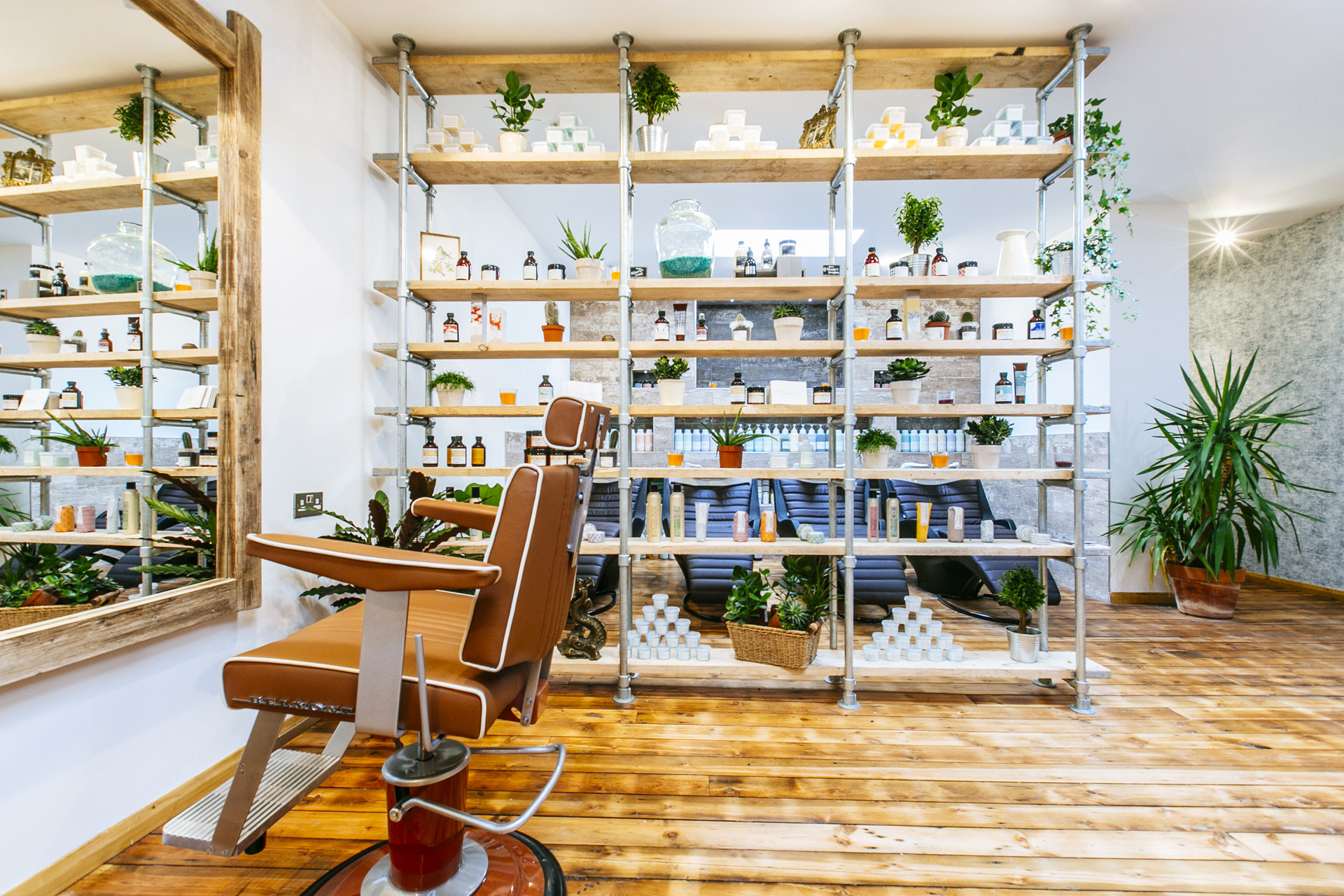 Eco Do? Blue Tit Hair Salon – Review
---
A fresh trim with a sustainable twist
The UK's most sustainable hair salon collective, Blue Tit, is an elegant assemblage of 10 venues scattered across London. Seeking a new do with an eco-twist, Olivia Emily pays Blue Tit Brixton a visit.
Review: Blue Tit Hair Salon
Getting a haircut is a trust exercise. As said in Fleabag: 'Hair is everything. We wish it wasn't so we could actually think about something else occasionally. But it is. It's the difference between a good day and a bad day.' To trust a new hairdresser with your precious locks, then, is a big ask. Having lived in London for almost two years now, it's high time I did this (rather than venturing back to my family home every time I need a trim). With sustainability at my heart, entrusting B-Corp certified salon Blue Tit feels right. Proud to be ethical and sustainable, Blue Tit offset 110 percent of its yearly carbon emissions in 2019, and continues to recycle over 95 percent of its waste, as well as invest in the development and wellbeing of its team and developing young talent through its Blue Tit Academy. Because of this investment in people – putting purpose beyond profit – Blue Tit salons are home to a roster of incredibly talented stylists who are proud to work for the brand.
'We are a collective of people at the very top of our game who create beautiful hair for people of all hair types,' says the website. 'It's not just about hair, though. We respect your individuality, your creativity, and your freedom to self-express.' I like the ethos. Ahead of my visit, I flick through the Blue Tit Instagram feed to see the types of hairstyles they often do. I am slightly nervous at the vivaciousness of some of the cuts and colours: icy blonde choppy cuts, patterned buzz cuts, half-and-half dye jobs, and mullets galore. But my nervousness quickly dissolves when I arrive at the Brixton branch; this is the most nurturing and pleasing haircut I've ever had.
View this post on Instagram
Step inside the chic, light-filled salon. In Brixton, there's an industrial vibe, concrete floors paired with grey walls, dark brown leather chairs and big round mirrors. The interiors differ in every branch, but you can always expect a cool elegance with lots of greenery. With a drinks menu (starring beers and cocktails alongside typical soft drinks, teas and coffees) and a carefully-curated playlist playing gently overhead, they call this intangible stylishness 'the Blue Tit vibe'.
Start with a candid chat with your stylist about your hair goals – I'm a wash and go girl, so low maintenance is key – and details of the new look you're interested in. I showed a Pinterest picture of Sabrina Carpenter with wispy layers and a face-framing fringe, sharing my fears that it might not work on my fine hair, and my general phobia of fringes (we've all got a terrible fringe story, right?). After talking it through and adapting the reference image to suit my needs and anxieties, my worries are assuaged. We decided to not delve straight into a full fringe, but start by bringing a few more layers and texture to the front of my hair.
Satisfied, it's over to the wash basin for what is much closer to a head massage than a hair wash. Leaning back into the basin, perfectly warm water gushes from the jet as the stylist massages shampoo into my hair. My eco-anxiety melts down the drain with the products: Blue Tit uses products from organic, biodynamic botanical Italian hair care brand Oway. The world's first professional hair care, treatment and colour line made with pure essential oils, cruelty-free and with no toxic ingredients, products are stored in recyclable amber glass bottles, saving over 8,000 plastic bottles a year from their landfill destiny. Oway refill stations have also been installed across all salons so clients can visit and top up their shampoo and conditioner. Likewise, EcoHeads reduce water wastage by 1,350,000 litres every year. Once we're finished, my hair is gently wrapped in a biodegradable towel. 
Back over to the chair, it's time to get snipping. We chat easily, and the stylist updates me frequently on where he's up to in the cutting process – checking the length is looking OK and explaining his cutting choices – while I sip on my cocktail. I ask for tips on how to style fine hair, and he gives me product recommendations, and we discuss how best I can style my new fringe from home. He takes his time drying and styling my new do, and I leave brimming with a new found confidence and general satisfaction that my hair was constantly in safe hands. In the aftermath, I have experimented with the fringe-styling options recommended to me and received countless compliments on my new do.
BOOK IT
Blue Tit has 10 salons across London: Dalston, Clapton, Peckham, Brixton, Portobello, Greenwich, East Village, Brockley, Streatham, and Crouch Hill. Cut and finish from £70. bluetitlondon.com