Bright Young Thing
Nathalie Eleni catches up with singer and songwriter Call Me Loop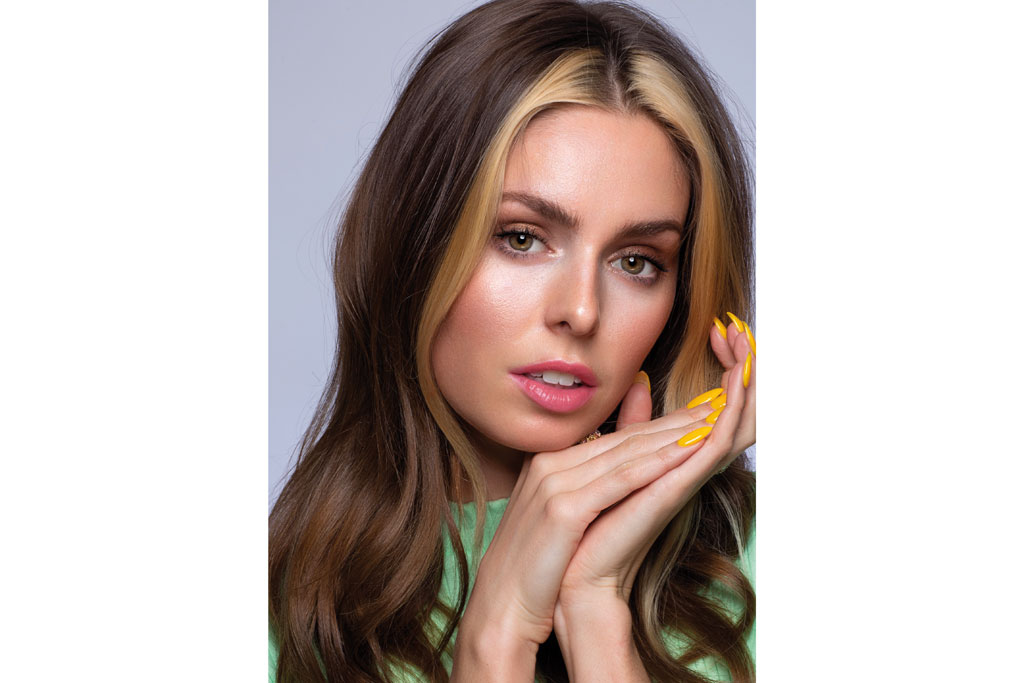 Describe your sound?
I call it sassy, emotive, electronic pop. But this year my music is a little more Eighties synth-leaning than my previous releases.
What's your sense of style?
Dressing up is such a fun part of my shoots and shows. Day-to-day I'm usually more low-key; quite sporty and androgynous. But when I'm performing, I love to mix that with a more fashionable and feminine vibe, maybe pairing a suit with sparkly heels.
What's been your favourite gig to date?
All three of my London shows. There's nothing like your own show – it's the most amazing feeling knowing that everyone in the room is there for you and your music.
You wrote the Pussycat Dolls' recent comeback single React. What was that like?
React is my first song as a writer for other artists. To have written it for an iconic girl band that I grew up listening to is just mind-blowing.
What can we expect from you in 2020?
My new single Downhill From Here is out this month. My new songs are very synonymous with my previous tracks in terms of messaging and tone of voice; they're personal and empowering.
Daily beauty routine?
I use Cetaphil cleanser in the shower morning and night, then Vichy Mineral 89 serum. A few nights a week I'll use Elizabeth Arden Retinol Ceramide Capsules before my moisturiser. And I put Revitalash on my lashes before bed, as it makes them grow so long. My must-have for performing live is layering Elizabeth Arden Eight Hour Cream on top of my lipstick.
Downhill From Here by Call Me Loop is out now.
Get the Look
Bring skin to life with warm bronze and terracotta tones
READ MORE:
The Luxury List / Essie Davis: My Beautiful Life / The Rurbanist: Q&A with Samantha Cameron 
---