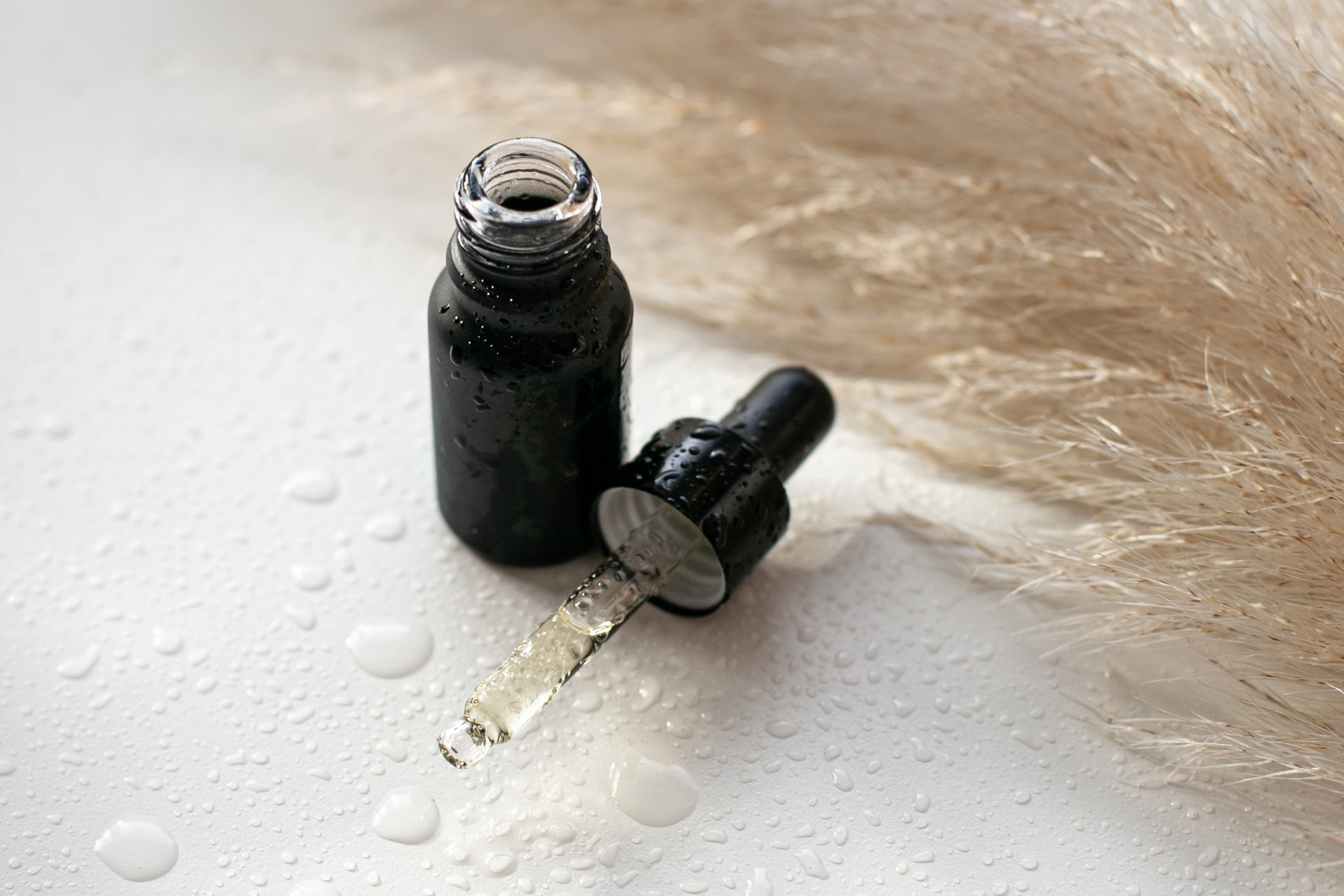 A Guide to CBD Health & Beauty Products
Everything you need to know about cannabidiol
CBD is undoubtedly one of the biggest wellness buzzwords of the moment. Hailed as a wonder ingredient, the non-psychoactive cannabis-derived oil is popping up everywhere from lattes to fitness classes to skincare. And it seems us Brits are hooked: each year, an estimated £300m is spent on CBD products across the country.
Alexandra Dunhill on her Female-Focused CBD Brand, Lady A
A Guide to CBD Health & Beauty Products
But what actually is it? Also known as cannabidiol, the substance is made from the stalk, stems, leaves and flowers of the hemp plant, which contain therapeutic cannabinoids. Crucially, it doesn't contain THC – the psychoactive ingredient found in marijuana – meaning it's completely legal in the UK.
'CBD is one of the 144 cannabinoids in the cannabis plant,' says Dr Julie Moltke, Founder of Dosage and Medical Advisor to The Drug Store, London's new CBD retailer. 'It is non-intoxicating and works by interacting with our endocannabinoid system. The endocannabinoid was discovered in 1991 and is an important part of our nervous system, regulating many important functions from mood and memory to pain, fertility, immune function and sleep.' As a result, cannabidiol is believed to help with everything from general pain to anxiety to insomnia, and it's been widely adopted into many skincare products due to its anti-inflammatory properties.
Where To Find It
Kanabo
Kanabo creates CBD and medicinal cannabis vaporisers that have undergone extensive clinical and validation activities (including safety and efficiency tests in Israel, the leading authority in the cannabis industry) to ensure that customers can enhance their wellbeing safely. The medical-grade devices allow cannabinoids to be consumer through simple vaporisation. You can shop the brand's line of products directly on its website. kanabogroup.com
The Drug Store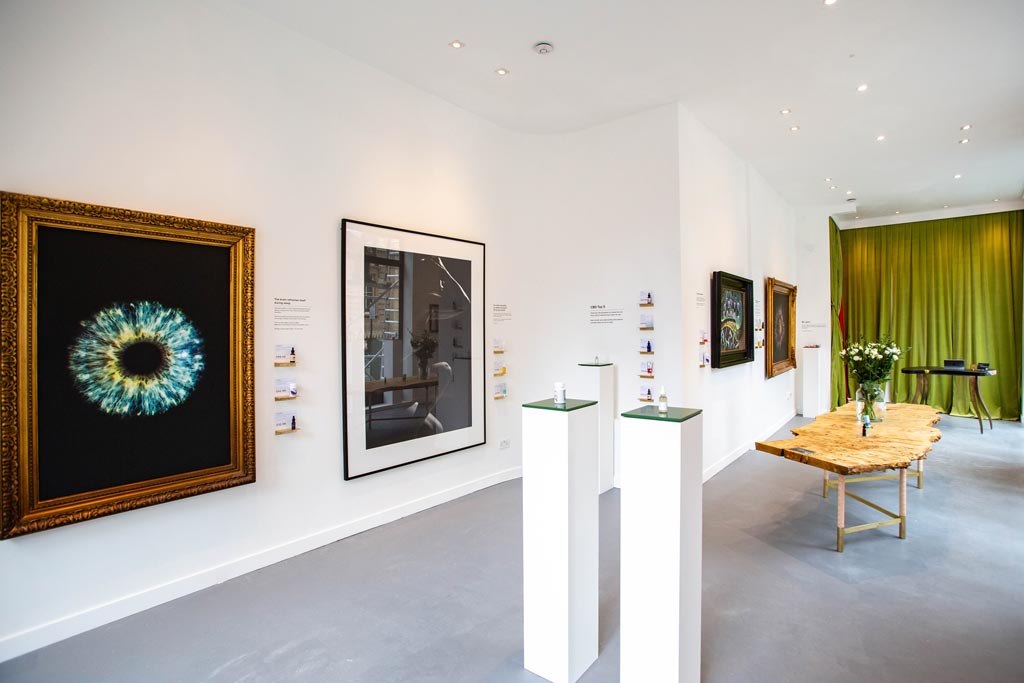 A specialised CBD store which previously stood as an exhibition space for Damien Hirst, The Drug Store opened last year in the heart of Marylebone. A chic and minimalist spot, this forward-thinking part shop, part gallery aims to shake off the stigma attached to the ingredient with science-backed information and light-filled spaces. Here you can buy ingestible oils, creams and aromatherapy-style roll-ons – all categorised by potential benefits – and enjoy spa services in the two on-site treatment rooms. They also recently opened a second branch in Fenchurch Street, which stocks the brand's first product release under its own label. While both sites are closed at the moment, the shop is still offering delivery.
'We look at CBD as an active ingredient that can be included in a variety of products for numerous purposes,' says co-founder Johan Obel. 'The most common product is a tincture/oil. People use the oil by placing it under the tongue and letting it absorb for 60 to 90 seconds. Capsules are essentially the same in a different form, gaining more popularity because they are convenient to take and also allow people to be more consistent with their dose.' thedrug.store
TRIP CBD Store
Get your CBD fix at the click of a button with TRIP's new on-demand store, available to order through Deliveroo. The range includes a selection of drinks – both fruity numbers and jitter-free cold brew coffee cans – as well as new oils which blend natural adaptogens with organically grown hemp derived-CBD. drink-trip.com
Serenity Box Co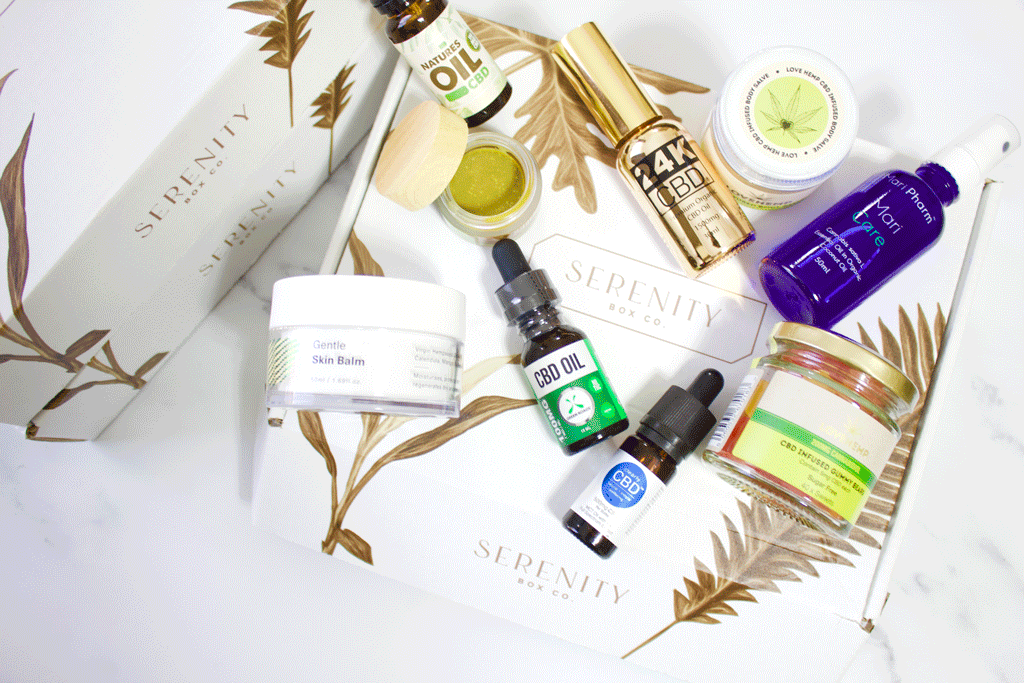 Get the latest CBD products delivered direct to your door with Serenity Box Co, the UK's first subscription service dedicated to all things cannabidiol. Each month you'll receive four to six hemp-based items, from protein powder to coffee, alongside oils, topicals and balms. serenityboxco.com
CBD Health & Beauty Products