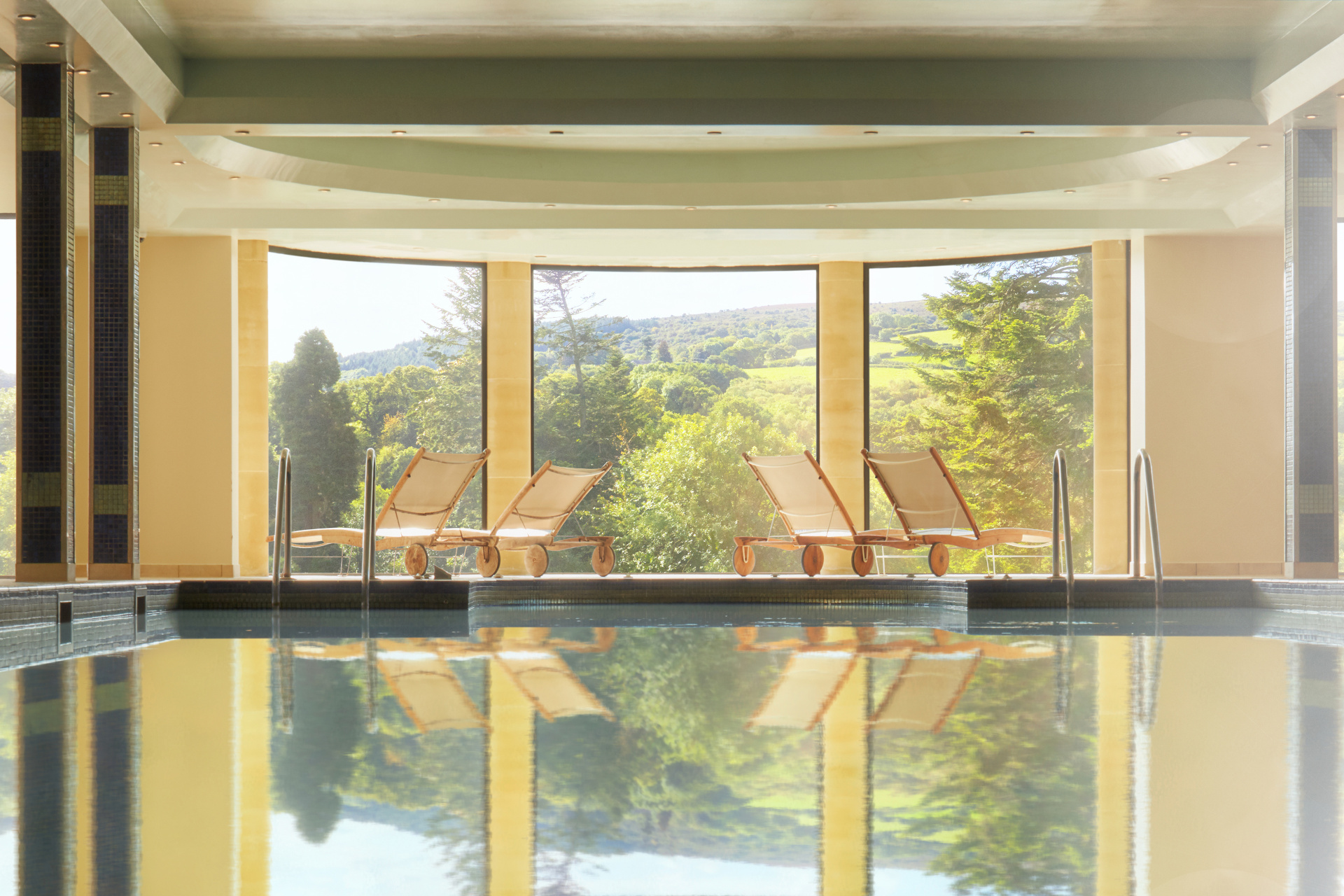 5 Gorgeous Day Spas In Devon & Cornwall To Book Now
Coastline wellness hotspots
London might be a hub of wellness, but it's not the only one in the UK. Want to escape the hustle and bustle of the city? Find a relaxing retreat in one of these day spas in Devon and Cornwall.
The Best Day Spas In Devon & Cornwall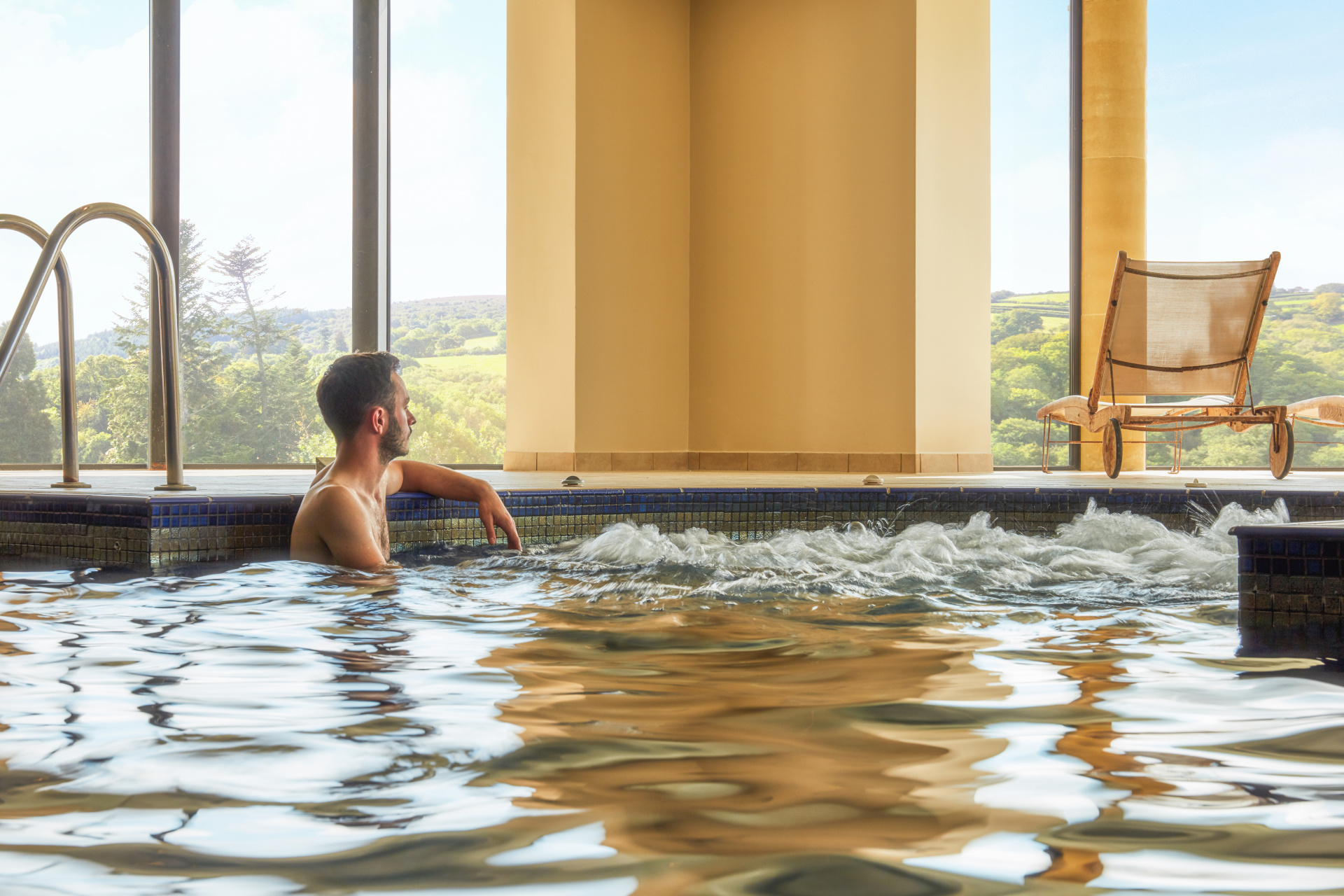 1. Bovey Castle
Where? Dartmoor National Park, North Bovey, Newton Abbot TQ13 8RE
What? This stunning countryside castle can be found tucked away in the rolling valleys of Dartmoor National Park. First opened as a hotel in 1930, Bovey Castle Hotel and Spa now welcomes guests from all over the world – and you can indulge in the luxuries offered by a British country castle with almost 100 years of industry experience.
Treatments: Bovey Castle's wellness oasis is the Elan Spa, which is home to a pool (overlooking the Devon hills, no less), sauna, steam room, gym and a talented team of health and beauty professionals. Offering bespoke spa treatments using TEMPLESPA products, it's said that you can find the best massage in Devon here – we'd recommend Drift Away, a top-to-toe massage delivered with Mediterranean essential oils that will leave you melting into the treatment bed (you can even upgrade to include a face and scalp massage to really get the most out of your experience) – although the curated menu of facials, body treatments and mani-pedi services prove equally as tempting.
BOOK: boveycastle.com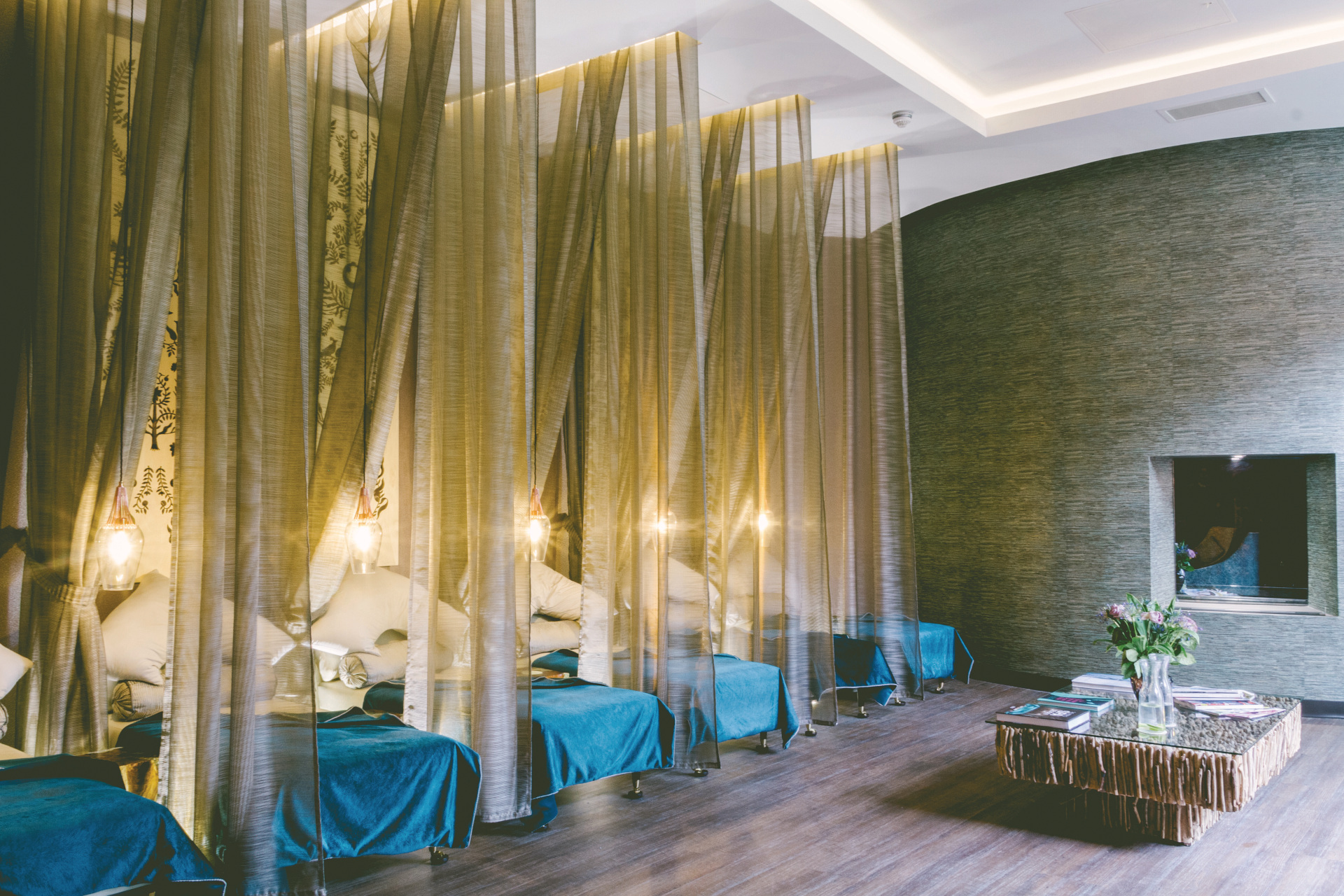 2. Gaia Spa at Boringdon Hall Hotel
Where? Boringdon Hall Hotel, Hill, Colebrook Rd, Plymouth PL7 4DP
What? Tracking down some stunning day spas in Devon and Cornwall? Start here. This award-winning spa sits in Boringdon Hall Hotel in Plymouth, surrounded by pretty vistas of the Devon countryside. Gaia Spa is generous when it comes to facilities, with indoor and outdoor pools (connected so that you can swim your way between them without leaving the water), a crystal salt steam room, herbal sauna, experience showers and hot tubs, as well as treatment and relaxation rooms.
Treatments: As British skincare brand GAIA's flagship spa, you can expect an extensive range of treatments that centre around natural ingredients – from classic facials, massages and scrubs to step-by-step holistic treatments (aka GAIA Rituals). We'd recommend book one of the GAIA Journeys available, which combine two treatments in one session (so you don't have to choose) and address one of three goals: grounding and balance, relax and find calm, and energise and awaken.
BOOK: gaiaboringdon.co.uk
3. Fistral Beach Hotel & Spa
Where? Fistral Beach, Newquay, Cornwall TR7 1PT
What? Described as 'the ultimate backdrop for wild Cornish adventures', Fistral Beach Hotel and Spa is a (poorly-kept) secret gem on the coast of Cornwall. With a front row seat to stunning ocean views, guests can check in at the hotel for relaxing getaways, spa breaks and holidays. The detail that will leave you feeling smug? You won't find any kids here, as this retreat is for grown-ups only.
Treatments: Another wellness hub with a huge range of facilities to explore – indoor heated vitality pool, hit tub, steam, sauna, relaxation room (the list goes on) – Fistral Spa is another outpost that uses GAIA skincare products. The ultimate treatment recommended by the team is the Ocean Gaia Ritual, a combination of Balinese and Lomi Lomi techniques (primarily exfoliation, mud application and massage) that helps to release tension and stress. This is also a great spot to celebrate a babymoon, as Fistral Spa offers a number of pregnancy-specific treatments as well as couples' packages.
BOOK: fistralbeachhotel.co.uk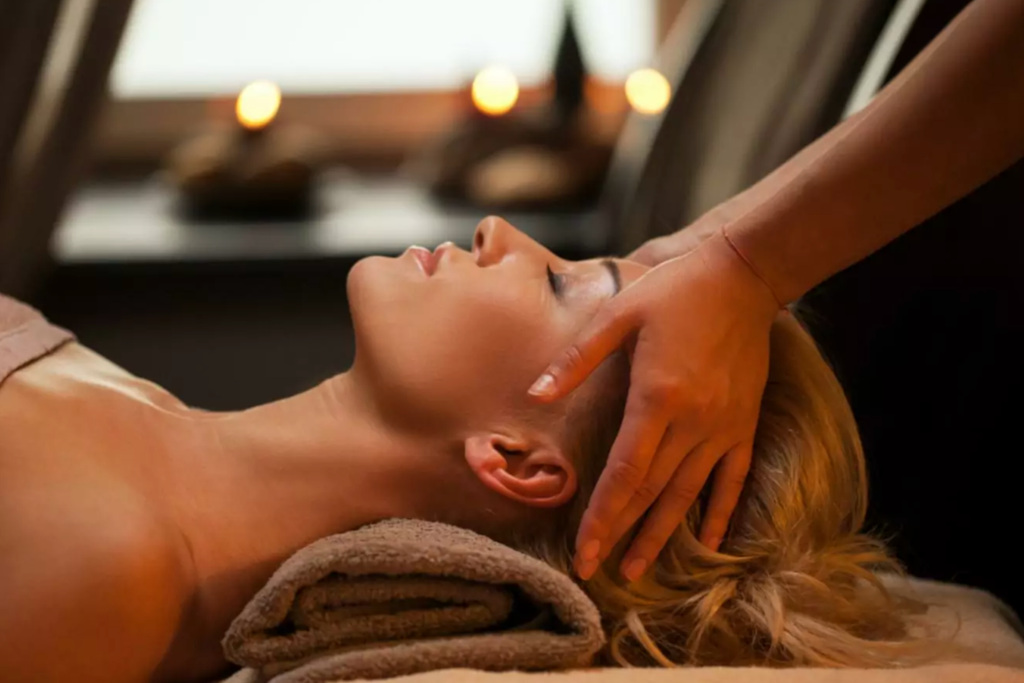 4. The Wellbeing Spa at Gwel an Mor
Where? Gwel an Mor, Feadon Lane, Portreath, Cornwall TR16 4PE
What? Specialising in luxury getaways along the Cornish coast, Gwel an Mor is home to a small neighbourhood of holiday lodges where guests can unwind amongst the beautiful setting and enjoy a slower pace of life. There's plenty to do, but you'll most likely find yourself distracted by the spa and wellness centre…
Treatments: The team at the Wellbeing Spa offer an impressive range of spa treatments, all guaranteed to leave you feeling refreshed and renewed. Signatures include Serene Waters, a three-hour self-care ritual comprised of a full body scrub, hot stone massage and Five Elements facial, as well as the soothing Tranquil Seas, a top-to-toe ritual that involves a Five Elements massage and facial (plus a scalp massage thrown in for good measure). Alternatively, you can book in for a spa day package, which gives you access to the leisure facilities, a one-hour treatment and a two-course lunch.
BOOK: cove.co.uk
View this post on Instagram
5. The Scarlet Hotel
Where? Tredragon Road, Mawgan Porth, Cornwall TR8 4DQ
What? If true escape is what you crave, then look no further than the Scarlet Hotel. This quiet getaway sits right next to the dramatic clifftops of the coast, with the waves whooshing in and out below. The spa here is something special; think hot tubs on the cliff tops and reed-filtered pools, as well as a sauna and steam room. There's even the opportunity to to join one of the wellbeing classes scheduled throughout the week.
Treatments: Rather than heading inside the main hotel, treatments take place in tented, lantern-lit rooms, followed by down time in one of the relaxation room's cocoon pods. Booking of individual treatments is reserved for hotel guests, but day spa packages are available for those just visiting for the day and include a couple of treatments alongside access to the facilities (and a top-rated dinner, lunch or afternoon tea experience). Treatments you can try out include the Ayurvedic Attuned Massage, Tule Facial (perfect for restoring skin balance), body scrubs, meditation and sound treatments, and candlelit bathing experiences in large copper tubs.
BOOK: scarlethotel.co.uk
Featured image: Bovey Castle