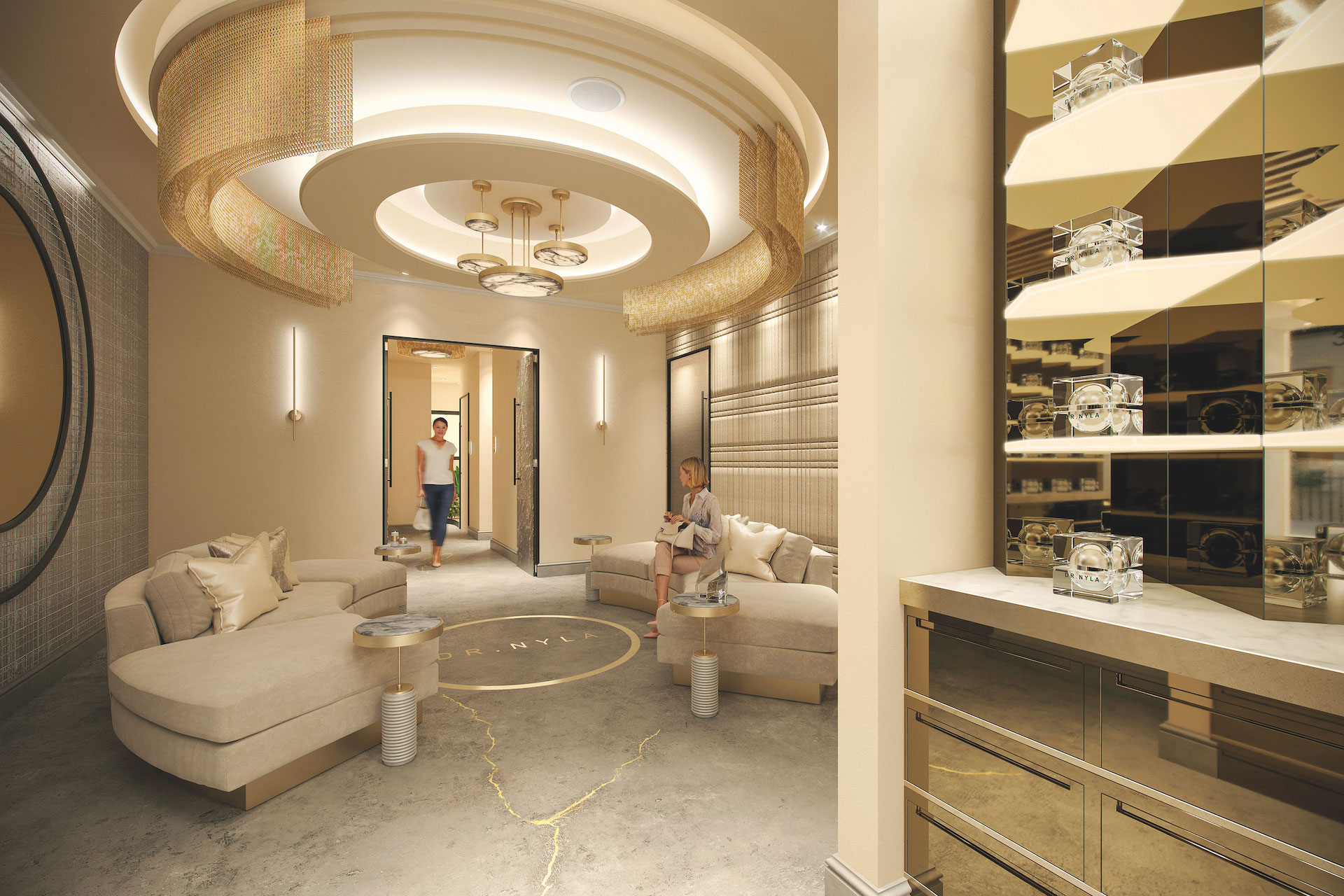 Trying Out Dr Nyla's New London Medispa
---
Flawless skin and fantastic interiors
The North's most glamorous cosmetic expert, Dr Nyla Raja, has arrived in London with a new Medispa on Mayfair's Dover Street. Olivia Falcon visits to try out some of her signature treatments.
Review: Dr Nyla's London Medispa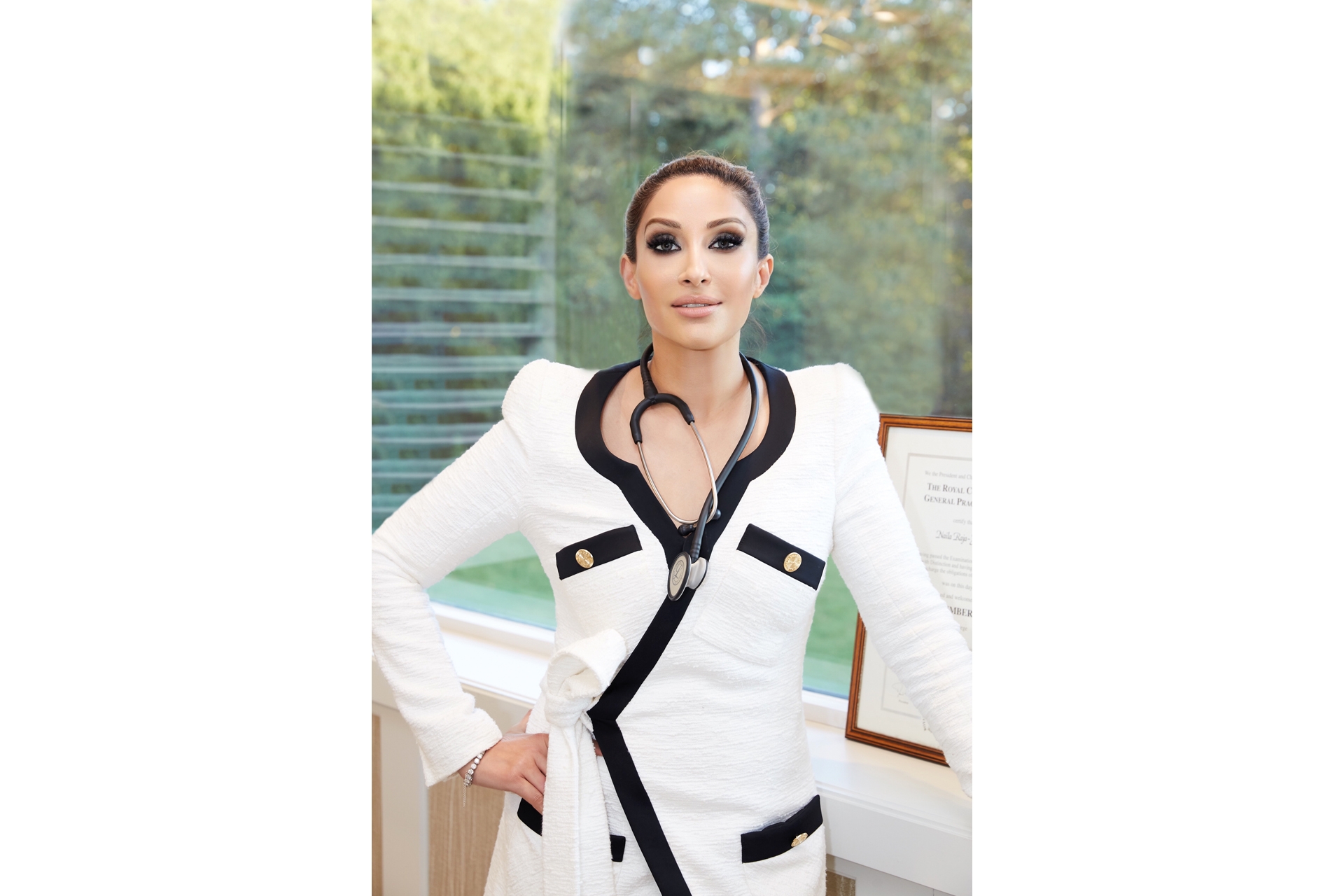 Want to look slimmer, perkier, prettier this year without having to sweat it? Then I know just the place for you. Dr Nyla Raja, Cheshire's most glamorous cosmetic doctor, is heading south and will imminently be opening the doors of her new Mayfair Medispa, a super clinic to elevate the experience of being 'tweaked'. This is a place for relaxing rather than rushing through a treatment with gritted teeth.
On my visit I took notes on the head swivelling interiors, there's lighting that makes skin look flawless from every angle (I need this in my bathroom), decadent deep-curved sofas with oyster silk cushions and statement concrete flooring with hand-poured gold veins (the only veins you'll see in here as everyone's skin is flawless). Even the staff uniforms (sharply cut dresses with cinched waists) are covetable.
The seven treatment rooms include 'master' face and body suites that offer a range of technologies including some of my personal favourites such as Ultracel (a combination of ultrasound and radiofrequency for skin lifting and tightening) and Morpheus 8 (micro-needling with a radiofrequency current) that works wonders at refining large pores and skin texture – it's particularly efficient on the neck.
There are body treatments too, from the latest CoolSculpting Elite fat freezing to new Profhilo body injectables that work wonders on wrinkly knees and arms but for the ultimate perk me up for those looking permanently weary the Transformation Facelift (a signature of Dr Nyla) is the way to go. This is a series of gentle treatments done over a few visits designed to improve the condition of the skin by boosting collagen production and reducing laxity, noticeably on jowls and around eye bags. Combining ultrasound and radiofrequency, micro needling and a sprinkle of Botox or lightly administered filler in about six weeks you can look five years younger.
The clinic is also to the place to try Dr Nyla's glossy new Smart Age skincare range. Unusual ingredients include a gold encapsulated vitamin C; a state-of-the-art antioxidant, which is touted to have a super fast delivery system and indeed brightened up my dull winter skin in a matter of days. Also commendable is the fact that all the packaging is refillable as, believe me, you'll be coming back for more.
READ MORE
Best Beauty Gadgets / The Health Experts to Know About in 2022