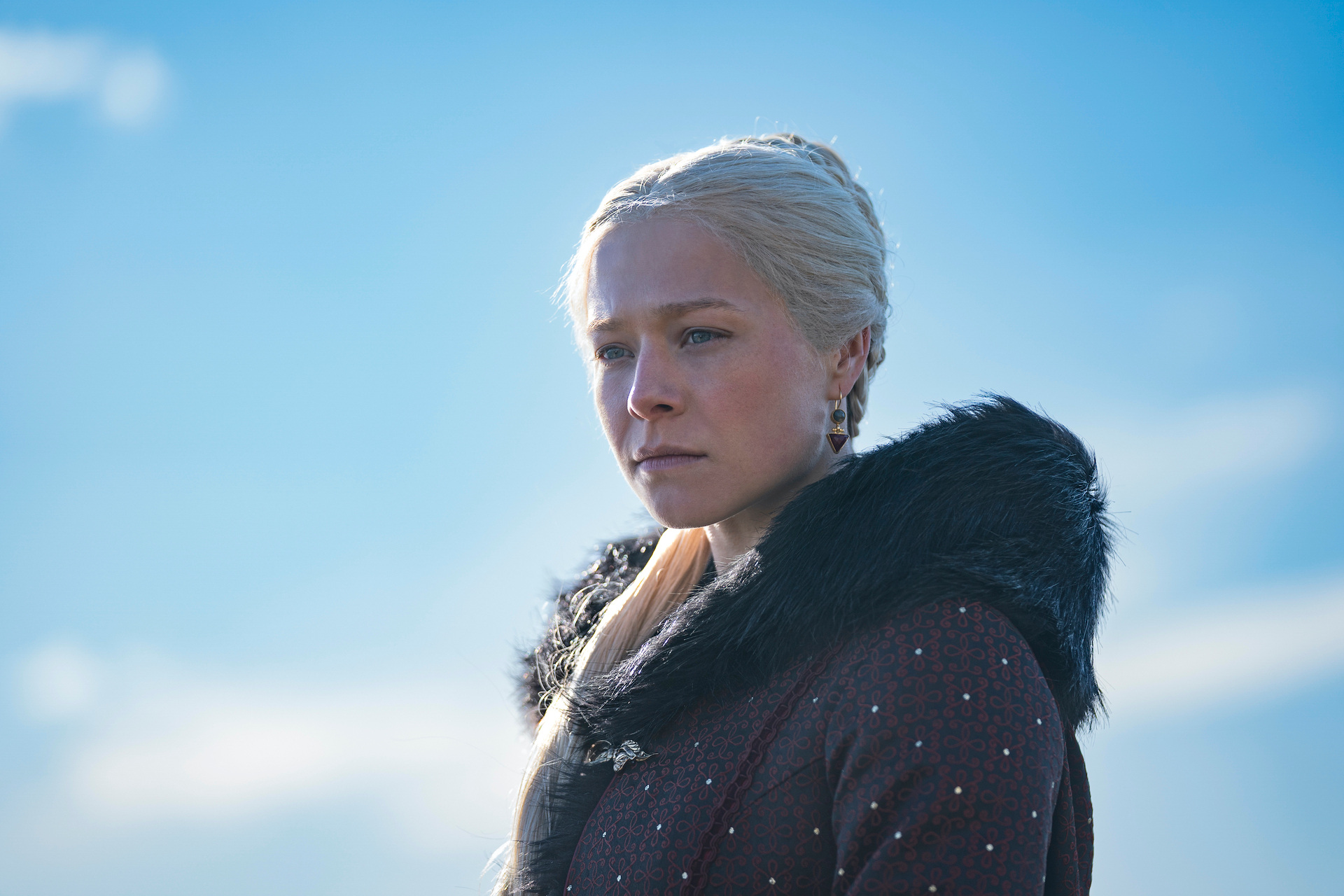 Winter Is Here – And So Is The Dragon Blonde Hair Trend
Tune into your inner Targaryen
One of the biggest trends predicted to hit our roots this autumn/winter is Dragon Blonde hair, courtesy of HBO's latest hit series (and GOT prequel) House of the Dragon. To find out more about the trend, we spoke to Lucy Robertson, Brand Representative for the UK's number one blonding brand, Bblonde.
What Is Dragon Blonde Hair?
'Dragon blonde is an updated version of ice and platinum blonde that has become popular again thanks for House of the Dragon,' explains Lucy. 'It all started with Daenerys (Emilia Clarke) in Game of Thrones, but now our screens are filled with numerous characters all sporting Dragon Blonde. A very white blonde with cool undertones, it's the perfect shade to take through the seasons as we look for more icy tones that are wearable but also help us stand out from the crowd.'
How To Get The Look
As you can imagine, this shade of blonde can be quite difficult to create and maintain. As Lucy highlights, 'When it comes to getting your hair this blonde it's not a one job process. Depending on the colour of your hair you currently have this can sometimes take multiple sessions so I would advise that you take extra care for your hair during and after these sessions. It's so important to ensure you are caring for your hair when bleaching as the process can weaken your hair if this is not considered.
'You can either get the look with the help of professional hairdressers at your local salon, or have a go at home with Bblonde. The Ultra Blonding Kit, for example, works exceptionally well on light to dark brown hair. It is super easy-to-use and lightens the hair by up to nine shades, helping you to achieve the dragon blonde look as quickly as possible.'
How To Look After Dragon Blonde Hair
'After you've perfected your blonde shade it's important to maintain it,' says Lucy. 'First, you have to use a purple shampoo like the Intense Silver No Yellow Shampoo to neutralise brassy tones. Depending on how blonde you want your hair to be, you can use this every time you wash your hair. Combine this shampoo with a super-hydrating mask, because hydrating coloured hair is also incredibly important for colour maintenance – especially when it comes to tackling brassiness and fading blondes.'
View this post on Instagram
Who Suits The Trend?
Bad news for those with warm undertones: 'Generally speaking, those with cool skin undertones suit Dragon Blonde more,' admits Lucy, although she emphasises that you should still go for it if you want to. 'Who are we to stop anyone from rocking dragon blonde? If you're concerned about how it will look, use photoshop or a filter on a picture of yourself to see what it might look like. You can also do a hair colouring test on a strand of your hair that's hidden to help visualise what it might look like all over.'
Famous Dragon Blondes
'Lady Gaga, Cara Delevingne, Kim Kardashian, Zoe Kravitz, Rita Ora and Soo Joo Park are just some female celebrities that have had gorgeous white blonde hair,' points out Lucy. 'We also loved when Zac Efron went white blonde – we're definitely predicting this trend coming in style for men over the next few months and would love to see more male celebrities going white blond (we have our fingers crossed for Bad Bunny and Jack Harlow).'
View this post on Instagram
Featured image: Emma D'Arcy as Princess Rhaenyra Targaryen in House of the Dragon (c) Ollie Upton/HBO