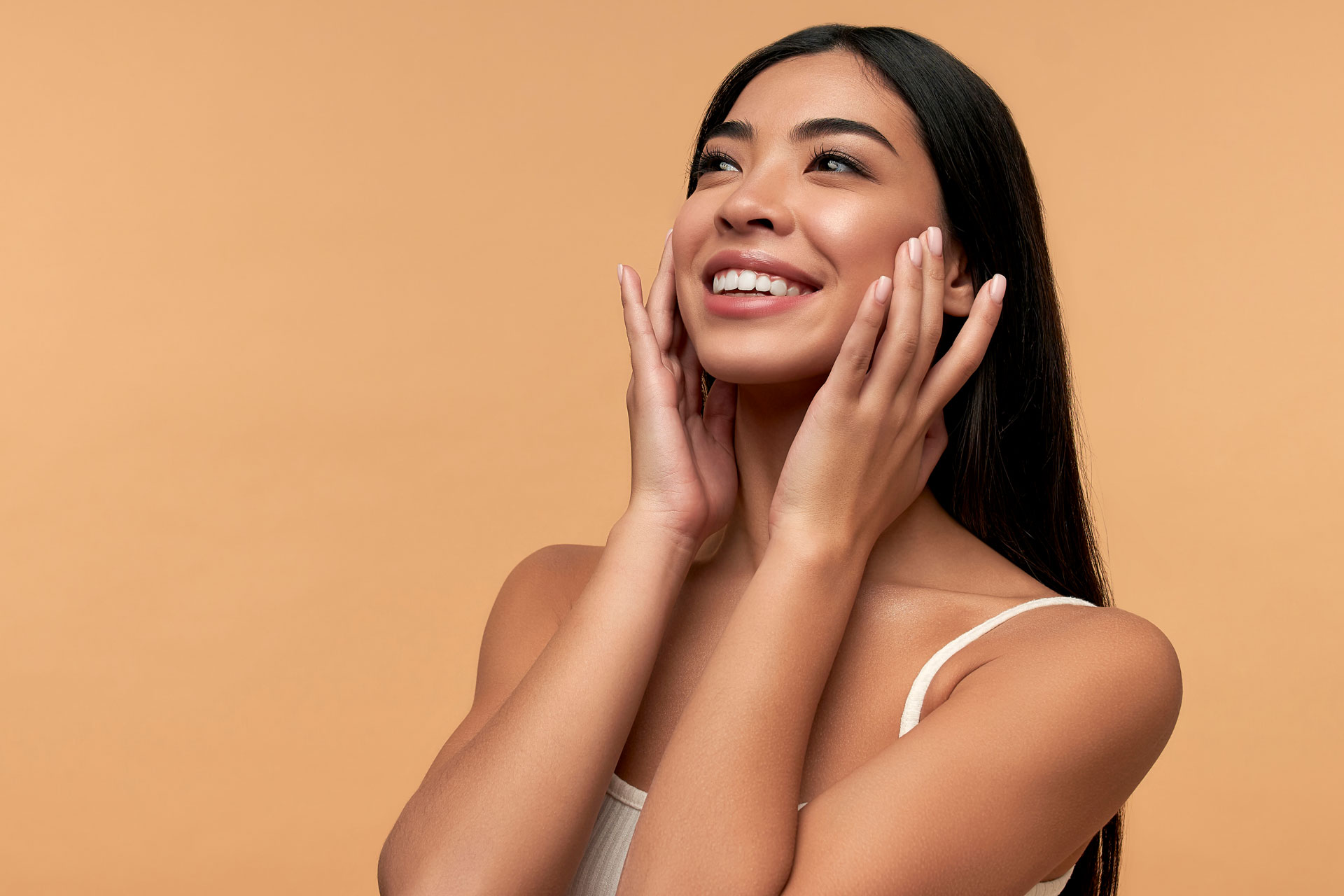 How to Get Glowy Skin: Eight Glow-Up Toners and Serums We're Obsessed With
---
There's no denying it: glowy skin has been in vogue ever since Hailey Bieber coined the idea of glazed donut skin. Plus, a glowy look helps your skin look healthy, brightens your complexion, and offers that extra bit of natural-looking elevation. Enjoy luminescent looks (and channelling reflective radiance) with the C&TH pick of the eight best serums and toners, curated by executive retail editor Mariella Tandy. 
With summer in full throttle, we might find ourselves putting away our palettes and opting for lighter-looks on the face. In fact, you might go so far as to forgo foundation in favour of a fuss-free look – and when going for fuss-free, a solid base for your face starts at skin level. So how do we get summery, glowy skin?
Well, before anything else, you begin by protecting your skin from the summer sun. According to skin specialist Dr Yannis Alexandrides MD FACS, founder of cult brand 111SKIN, 'UV light causes major damage by altering DNA and stimulating the production of free radicals, which leads to pigmentation among other issues'.
In other words, you lose out on an even skin tone and inner-glow due to the effects of our (often short-lived) British summertimes. So, to protect against this, it's important to slap on some high-quality SPF. 
What You Need To Know About Coral Safe & Sustainable SPF
How to achieve healthy, glowing skin
Dr Yannis outlines that it is of equal importance to use great products as it is to lead a healthy lifestyle, when pursuing that much-coveted glowing skin.
'Skincare is paramount for healthy and glowing skin, but so is diet and lifestyle: so remember to stay hydrated, eat well and take your supplements,' says Dr Yannis.
Supplements should improve skincare from the inside-out, Yannis highlights. 'Our Beauty Doses [our skincare supplements] are specifically designed to improve skin health from within; so they fuse botanical extracts, amino acids, vitamins and antioxidants that the skin needs to work properly, which helps balance the gut and skin connection.'
An Expert's Guide To Good Gut Health
And it's important to remain patient, too. 'Healthy skin requires time and investment,' says Dr Yannis, who has spent twenty years in medicine as a skin-specialist, 'as a minimum it will take four to six weeks to see the full effects of a product, and maintenance is important too.' 
Even further, he likens it to fitness training: 'you can't just go to the gym once a year, you need to work out on a regular basis to really reap the benefits.' 
When looking for products, it's important to seek out good ingredients, too. The biggest secret ingredient behind glowy skin? 'Antioxidants are a summer skincare staple – they work hard to soothe and prime the skin,' decrees Dr Yannis.
Best Beauty Supplements To Know Now
Our 7 favourite serums and toners for summery, glowy skin
The answer lies in these little potion bottles filled with toners, serums and all sorts of vitamin-enriched formulas, engineered to make your skin look as dazzling as the heatwave sun.
Buy less, buy better – check if you have these at home already before buying!