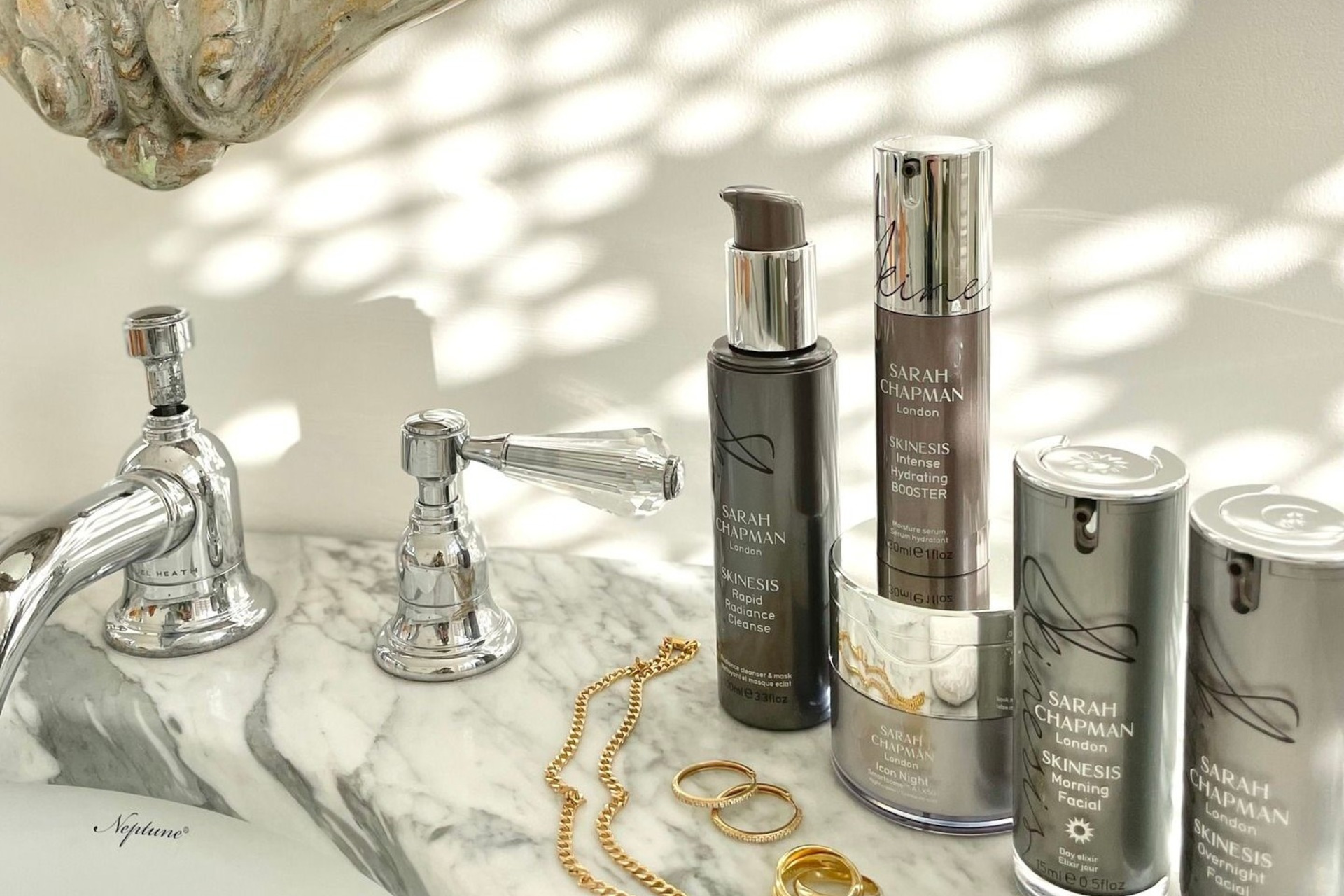 How To Cleanse Your Skin, According To An Expert
---
Your cleansing how-to guide
Cleansing is key to achieving healthy, radiant skin. London-based expert Sarah Chapman, who has over 20 years' experience in the skincare industry, offers up her top tips.
How To Cleanse Your Skin, According To An Expert
Cleansing is an important element of a daily skincare regime, ridding the pores of dead skin cells, makeup, oil, and grime, giving a healthy and rejuvenated complexion. There are other pros too, as cleansing allows the effective absorption of creams and serums, minimises breakouts from clogged pores, and helps to manage the skins pH levels. Leading skincare expert and facialist to the stars, Sarah Chapman – who is known for her Skinesis Clinic and her eponymous skincare line, shares her top tips for cleansing.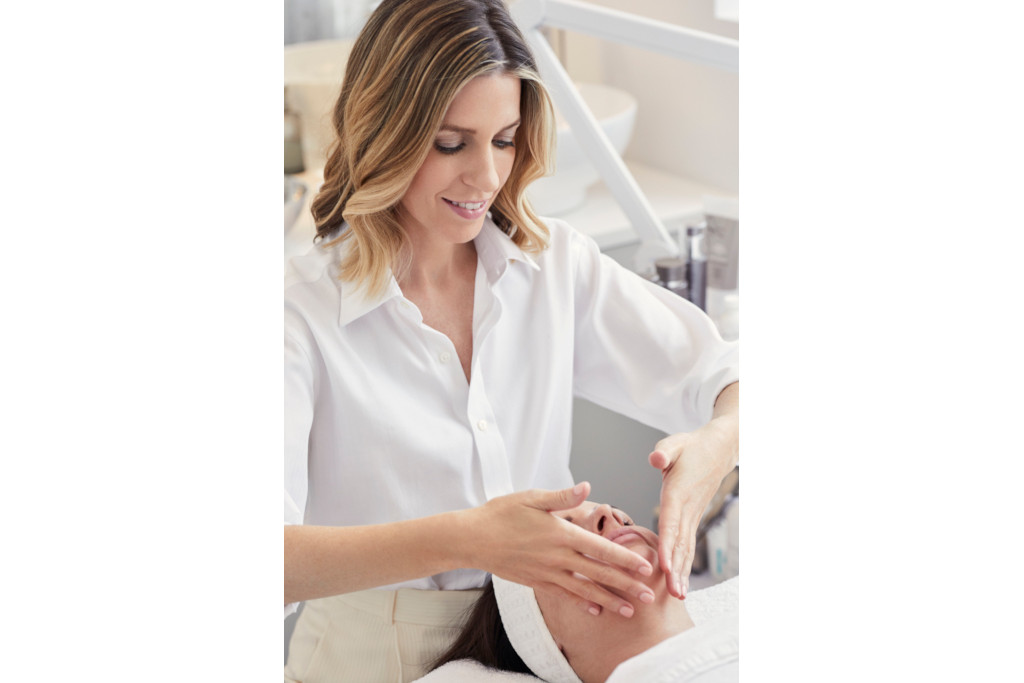 Don't strip your skin
'Some people chase that squeaky-clean feeling with foaming cleansers – especially those struggling with oily skin or spots – but stripping your skin of its natural oils every day will only trigger your skin to produce more oil,' says Sarah. 'Instead, reach for a balmy, oil-based cleanser like my Ultimate Cleanse, which will leave your skin feeling fresh and clean while still respecting your skin barrier.'
Cleanse properly
'Cleansing effectively is key to healthy skin.' she adds. 'I've had so many clients see rapid improvement in their stubborn skin concerns when they really take the time to cleanse properly. Focus on massaging your cleanser into your pores to break down your make-up, SPF, excess sebum and dead skin cells. This will pave the way for your serums and actives to take effect.'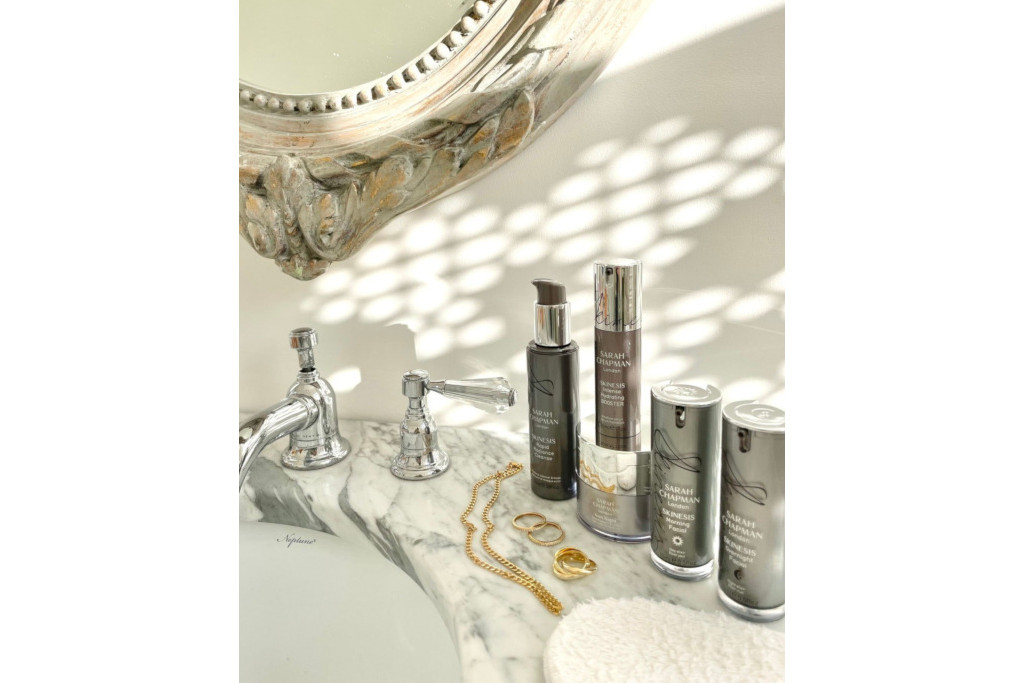 Double cleansing isn't essential
'It's not necessary to double cleanse every single day. You might feel you need to if you wore make-up, had a sweaty workout or commuted in a big city, but if you only wore SPF while working from home, just one (good!) cleanse in the evening will do the trick.'
DISCOVER
For more information, please visit sarahchapman.com and the Sarah Chapman YouTube channel.
Images courtesy of Sarah Chapman