Luxury gyms aren't a new concept. The past decade has seen the city's entire fitness scene undergo a high-end transformation, thanks to the arrival of swanky health clubs like Equinox and Third Space.
Gone are the days when gyms were just a place to sweat: these days health clubs are more like five-star hotels, with impeccably-equipped changing rooms, top end on-site dining and laundry valets the new norm.
Mayfair's newest opening, however, takes wellness into a new realm. A collaboration between Austrian medi-spa Lanserhof and private members' venue The Arts Club, Lanserhof at The Arts Club is being billed as the world's first medical gym, combining high-tech equipment with state-of-the-art training to offer an unparalleled experience for members.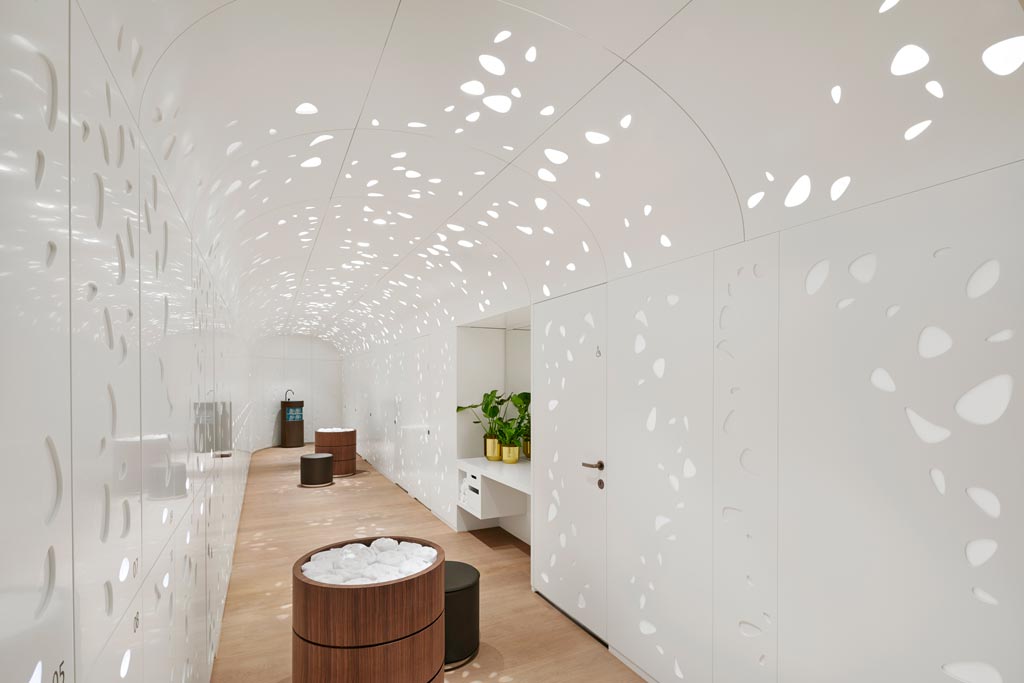 The pioneering institution occupies the six-floor plot opposite the 155-year-old Arts Club on Dover Street, in the space where Dover Street Market used to sit. Led by medical director and orthopaedic specialist Sebastian Kunz, it's the second urban facility for the brand, though the first to feature such a high-tech holistic approach to health.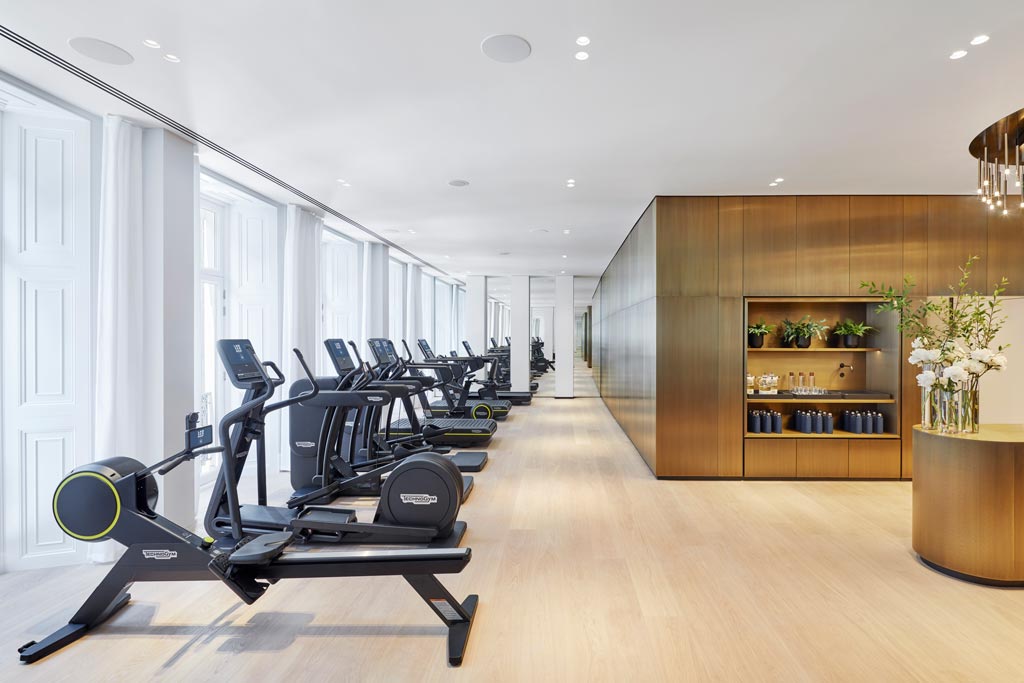 In line with the Lanserhof brand, preventative and regenerative healthcare is the focus. 'We aim to revolutionise the approach to training, combining pioneering analytics, state-of-the-art-training systems and holistic preventative treatments, overseen with the upmost medical precision to deliver unrivalled results for our members,' said Kunz. 'Through Lanserhof's acclaimed multidisciplinary approach, we will support members to achieve optimum fitness, reduce injury and demonstrate global improvements to health and wellbeing.'
'The world's most comprehensive induction package' includes a full body assessment using an MRI scanner, cardiovascular screening, diagnostics overseen by a nurse, and a personal trainer to create a unique fitness plan. In the spine and movement lab – which resembles something from the NASA testing room – members are invited to step onto The Centaur: a machine which measures the curvature of your spine and identifies imbalances, using the information gathered to deliver tailored exercise programmes. Next door you'll find the Stuyku 3D body scanning device, which can calculate your metabolic rate and assess your risk of certain health conditions in just 35 seconds.
Other rehabilitative treatments available include a cryotherapy chamber (proven to help with everything from muscle recovery to chronic pain), vitamin and mineral infusions, acupuncture, nutritional therapy and physiotherapy.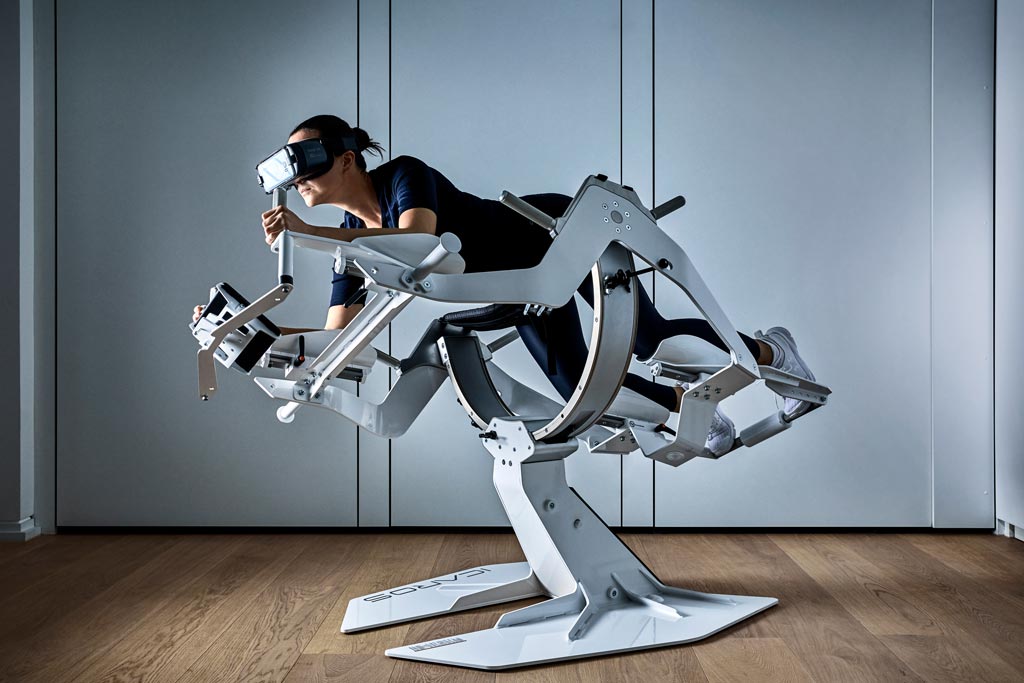 The chic gym features Technogym equipment, complete with micro-chip technology that remembers everything about your workout – from the height of your seat to the weights you lift. Another futuristic aspect is the virtual reality Icaros machine (pictured above) which provides a challenging core workout as you set off on a simulated flight through alpine mountains and valleys.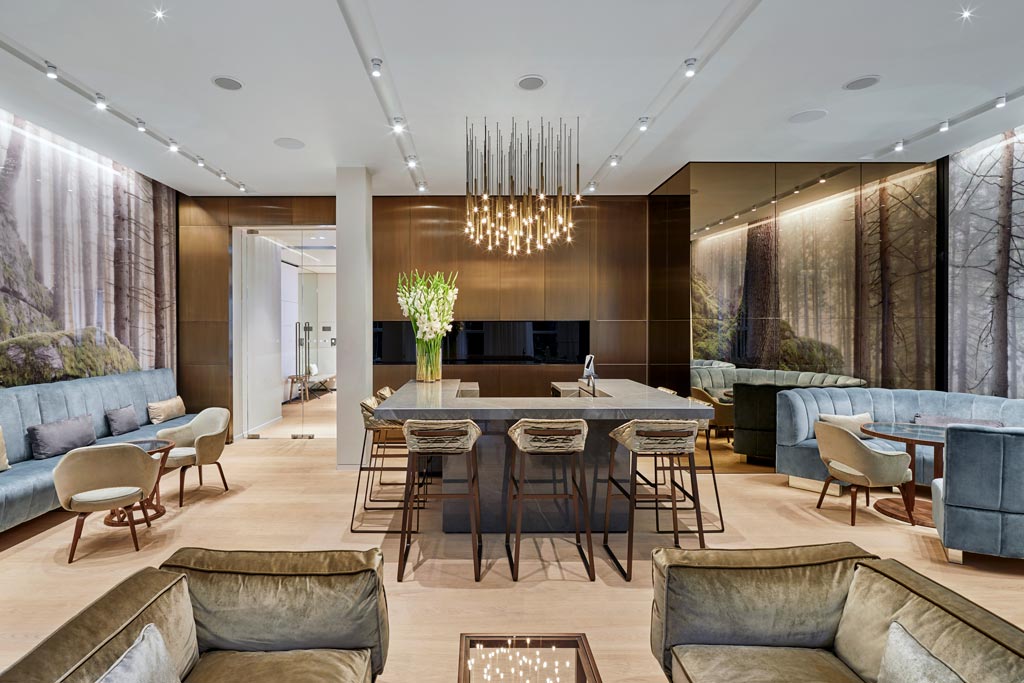 Alongside the plethora of medical and fitness facilities, members can enjoy all the luxury perks you'd expect from a health club of this calibre. The all-white, curved changing rooms are immaculate and kitted out with LANS Derma in-house products, while beauty treatments on offer use only the best German skincare brands, such as Royal Fern and Augustinus Bader. After your workout, you can drop your sportswear off at a laundry service, who deliver it back to you fresh and ready for your next visit – albeit for an extra £1,000 a year.
Interested? Check in with your wallet first: membership will set you back a whopping £6,500 a year, on top of a £1,500 joining fee.
---