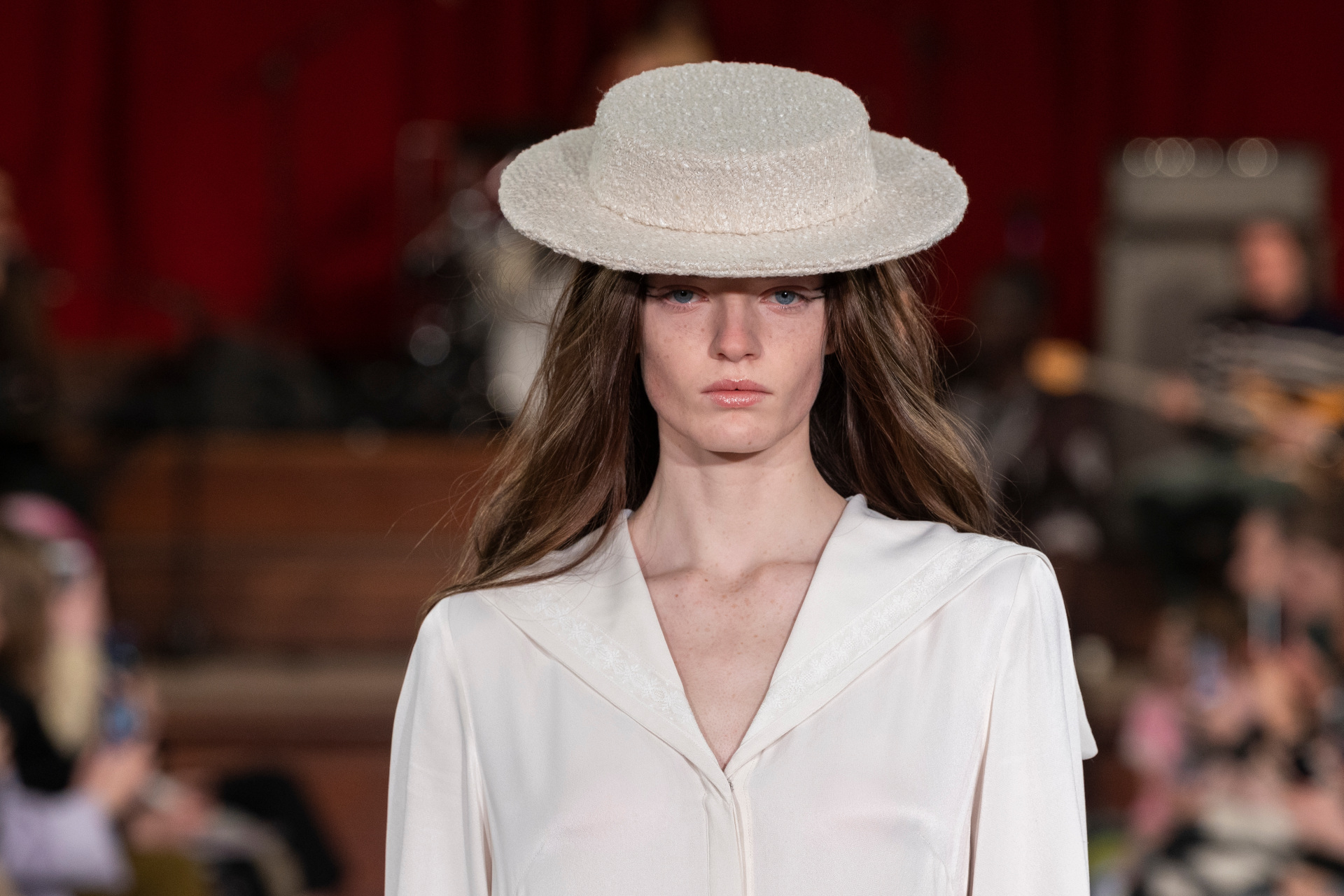 How To Recreate Paul & Joe's AW23 Grunge Hair Look
---
Neil Moodie takes us BTS at the catwalk show
Famed hair stylist Neil Moodies takes us backstage at the London Fashion Week Paul & Joe AW23 show to walk us through how he created that iconic grunge look for the catwalk.
The Paul & Joe AW23 catwalk show was awash with nineties references – taking influence from when the Parisian house was founded in 1995 – with an emphasis on the faces (and hair) that defined the decade. Imagine those cool, grungy waves donned by the likes of Winona Ryder, Courtney Love, Kate Moss, Gwyneth Paltrow and Drew Barrymore, and you get the picture.
The creative behind these catwalk hair styles was London-based stylist Neil Moodie. With over three decades in the industry, having started his career in 1993 working with photographer Corinne Day and The Face magazine, Neil has seen firsthand all of the true staples of the nineties. Below, the stylist shares his how-to for achieving this updated grunge look for 2023:
How To Recreate Paul & Joe's AW23 Grunge Hair Look
1. Make a natural centre partings and spritz the hair
First, you'll want to spritz all over the hair from roots to ends. Do this with either Oway Phytoprotein Mist if your hair is in good condition and not chemically treated, or with Pureology Colour Fantastic Multi-Tasking Spray if your hair is coloured. This will act as a detangler and primer.
2. Create texture
Next up, give the hair some of the texture; this is key to the '90s grunge update trend. Layer the primer spray with Oway Sea Salt Spray. It's a super lightweight spray that helps to give texture without going too dry. Lightly spritz all over your hair with this product.
3. Diffuser time
You then need to diffuse the hair, so it dries with its natural texture. If you don't have an actual diffuser, you can get what's known as a travel sock diffuser that fits all dryers. Do not scrunch the hair, instead just create subtle volume at the roots by gently lifting with the fingers while drying. Let the heat from the dryer or diffuser dry the hair naturally without touching it too much.
4. Create some movement
For longer hair, create a bit of movement, especially if the hair is quite straight naturally. Once the hair is completely dry use a very large curling tong to create some natural looking movement throughout the hair. To do this, just wrap random sections of hair around the barrel of the tong for a couple of seconds so as not to create too much of a formed wave that it would look unnatural and forced. The GHD Curve Soft Curl Tong or Wave Wand is ideal for this kind of effect.
5. Finishing touches
You can then add some Sam McKnight Happy Endings Nourishing Balm cream from mid lengths to ends to keep the hair looking lived in. Spritz the roots with Sam McKnight Cool Girl Barely There Texture Mist for even more texture and lift.
BOOK
Neil Moodie Studio, 16A Lamb St, London E1 6EA. neilmoodiestudio.com
Images: Paul & Joe AW23 Catwalk For London Fashion Week (c) Sonny Vandevelde