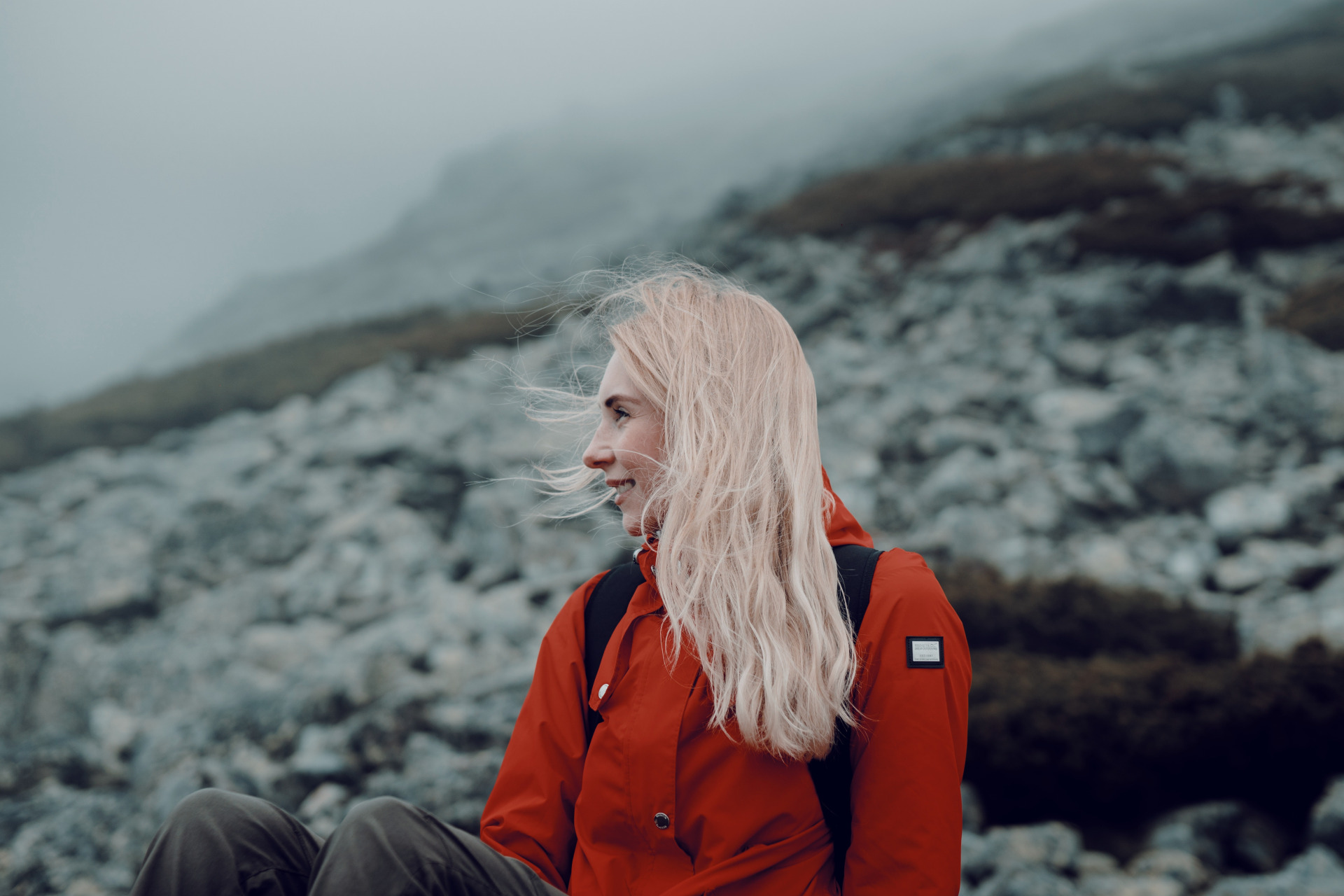 10 of the Biggest Hair Trends for 2023
New year, new do
Want to stay ahead of the curve in 2023? This is the place for you. We've rounded up advice from some of the industry's leading haircare professionals and stylists to find out which hair trends we'll all want to try next year.
The Biggest Hair Trends for 2023
We're set to go bigger and bolder with our hair in 2023, with a greater shift towards more colourful and eye-catching styles. This is not the time to play it safe. From frosty blondes to vintage bangs, these are the hair trends to get on board with:
Top Trends at a Glance
Long Bangs
Blunt Bobs
Copper Tones
Smudged Roots
Alpine Blonde
Gemini Hair
Micro Makeover
Crown Care
Baby Lights
Retro Updo
1. Long Bangs
Following the huge popularity of Don't Worry Darling – and Florence Pugh's Brigitte Bardo-inspired hairstyle – more of us are keen to try out a hairstyle with long bangs. Ideal for pretty much any length and style, this is the cut forecasted to make it big in 2023, says Michelle Sultan, Creative Director and ambassador for Imbue. 'Long bangs are super flattering, and are great for lifting the face and highlighting your cheekbones. Suitable for most face shapes, long bangs can look really cool and sexy when done right.
'This is also a style that is really easy to maintain. At home, just use a large round brush to direct your hairdryer down towards the shape of the brush and try not to curl too tightly – this will create a soft face framing fringe.'
2. Blunt Bobs
And when it comes to the rest of our hair: the shorter, the better. 'The bob is always bang on trend,' says Michelle. 'While this style has always been stylish and classic, in 2023 we'll see them shorter – chin length – with blunt and modern shapes. A blunt bob, no matter whether your hair texture is curly, straight or wavy, always works well. This is a style that will need to be cut by professional, with shape maintenance performed by a stylist. At home you can experiment with your own texture and style (not cut) to keep it on-trend.'
3. Copper Tones
Fancy a pop of colour? A trend that's been doing the rounds in 2022 – and is set to continue its reign in 2023 – is copper hair. As Michelle explains: 'Next season, copper hair will be making appearance on high streets, catwalks and red carpet. This is a great way to experiment with hair colour, especially if you have been lighter in the past now you want a change; something less damaging to, but ultra-cool and really vibrant.
'See a professional to get the look, especially if you are changing colour, and also make sure you do a colour test first to make sure you aren't allergic to any colourants. To maintain copper hair, use colour shampoos and conditioners that are specifically targeted to revive coloured hair. You'll want to use products that are really great for maintaining the colour, condition and integrity of your hair.'
4. Smudged Roots
It seems we'll all be going back to our roots in 2023 – the cranial kind, to be exact. If you have blonde hair (or are considering the switch) and fancy something a little different, then you'll want smudged roots on your radar. 'We've seen more blonde clients experimenting with blues and greens, with the roots smudged out in a darker blue or green before transitioning into a lighter shade further out,' says Michelle.
'This is a service that needs to be performed by a professional in a salon to be done properly and to look good, although maintenance between appointments maintenance is key to keeping it in good nick. Make sure to use conditioning treatments, especially if your hair has had to be bleached or significantly lightened to achieve the look. I'd recommend Imbue's Curl Restoring Intensive Repair Mask, as it has proteins and moisturisers within to keep hair in tip top condition.'
5. Alpine Blonde
Another trend making its way over from 2022 to 2023 is white blonde hair. While no longer dubbed Dragon Blonde – apologies, House of the Dragon fans – the shade is taking a new form on the slopes as Alpine Blonde. 'This is a totally cool shade of blonde that suits all skin tones, hairstyles, and lengths,' says Jason Collier, celebrity stylist and Bblonde Brand Educator. 'Think Scandi vibes: a chic and minimalistic look that stands out even against the white of the slopes. After achieving the shade – which can take a bit of work if you have dark hair – you'll jet right off into ski season and never look back!
'When it comes to getting your hair this blonde it's not a 'one job' process. To get the look, you'll need an all-over blonde bleach. This can take multiple sessions, so I would advise that you take extra care for your hair during and after. The key is to take your time and not bleach it too quickly, otherwise you can over process the hair.'
6. Gemini Hair
As per Pinterest Predicts 2023, 'Geminis don't have to choose – your hair shouldn't have to either.' The platform announced that one of the biggest hair trends forecasted to be big (especially among Gen Z and Millennials) is Gemini Hair, otherwise known as two-tone hair.
Gemini Hair will see us blend natural and bright hues, as people look for different ways to express themselves and stand out. As Pinterest says, 'Two is always better than one – just ask the Gemini in your life.' Some of the most popular colours, as searched on Pinterest, are blue, lavender and pink.
7. Micro Makeover
Another hard-hitter from Pinterest, the Micro Makeover trend will see us pining after barely-there bobs, short braids and chopped fringes. 'In 2023, small beauty gets its big break,' says Pinterest. 'It's goodbye to so long.'
Searches for 'chopped bob haircut' have risen by 550 percent in 2022, suggesting that many of us will be braving the snip in favour of a 'less is more' approach in 2023. 'Now, people are ready for a reset—and nothing says "fresh start" like a fresh crop.'
8. Crown Care
While not necessarily a snazzy new cut or colour, we'll be keen to show off our hair once it's had some proper TLC. 'If you want to get a head start on hair care in 2023, go back to your roots,' says Pinterest. '"Skinification", or a focus on the scalp and crown of your hair, will be come into focus this year.'
We're looking for a root revival, and that means seeing elements of skincare make their way into haircare to better nourish our scalp and roots. Whether you choose to indulge in a scalp massage every so often or go all out with a multi-step self-care routine, the path to a healthy scalp is yours to take.
9. Babylights
As we've previously mentioned, 2023 is going to be a big year for light tones – especially blondes. Regardless of whether this is a response to our growing obsession with Margot Robbie's Barbie, complete with long, golden locks, a lean towards more natural, beachy styles or our long-term love of a good balyage, we're more than happy give this one a go.
'Super soft babylights will give you a gorgeous glow for colour next season,' says Halley Brisker, celebrity hair stylist and Viviscal brand ambassador. 'Think like 15 percent of a normal balayage, worked through finer sections of hair at the ends.' The perfect glow for the new year? We think so.
10. Retro Updo
Speaking of Barbie, we're expecting to see a lot of nostalgia and throwback themes come 2023. And when it comes to hair, this means going back to the iconic updos of the nineties and noughties. 'Nineties and retro updos will be showing up for us for sure,' says Halley. Think space buns, braids held down with butterfly clips and extra spiky buns.
After some inspiration? Take a look at Dua Lipa's campaign imagery for her Future Nostalgia album (A gelled updo with face-framing bangs? Yes, please.), or rewatch shows and films like Derry Girls, Clueless and Legally Blonde to get an idea of the trends those eras were famous for.
Featured image: Gantas Vaičiulėnas, Pexels