Could Primal Scream Therapy Be The Release We All Need?
A Lake District hotel has added screaming to its spa menu
Typically, spas are quiet places where you feel like you should whisper – if talk at all. But at the acclaimed Armathwaite Hall Hotel & Spa in the Lake District, guests are being encouraged to let it all out with a big old scream. It's part of a new wellness offering at the hotel, which, unsurprisingly, takes place outside the confines of the spa area itself, in a dedicated area of the sprawling estate. So what's behind this renewed interest in, well, screaming?
What Is Primal Scream Therapy?
Stress is at an all-time high globally, and many of us are struggling with pent-up anger and frustration. According to recent figures, 88 percent of UK employees suffered some level of burnout between 2020 and 2022, and one in 14 adults say they feel stressed every single day. It's no wonder, then, that there's a growing trend for treatments like scream therapy, which offer a safe space for dealing with the pressures of modern day life. Practices are seen as a cathartic outlet for letting out stress, with benefits including reduced anxiety and emotional relief. 
Of course, scream therapy isn't really anything new. In the '70s, Freudian analyst Arthur Janov wrote about it in his book The Primal Scream, which claimed intense screams could help heal childhood trauma – and sold over a million copies. 
Interest resurfaced during the pandemic, a time when, naturally, lots of us felt like screaming pretty often. In 2020, the New York Times launched a 'Primal Scream Line' where callers could 'scream after the beep', and last September London's Leadenhall Market introduced a 'Screamatorium' where visitors were invited to 'really let it out' with a big old scream into a decibel meter. In a similar vein, 'rage rooms' have been popping up across the UK, such as Wreck Room in London, where you can go and smash things up amid controlled settings.
Armathwaite Hall Hotel & Spa
Now, the experience is making its way into the wellness sphere, popping up on the spa menu of  idyllic country hotel Armathwaite Hall.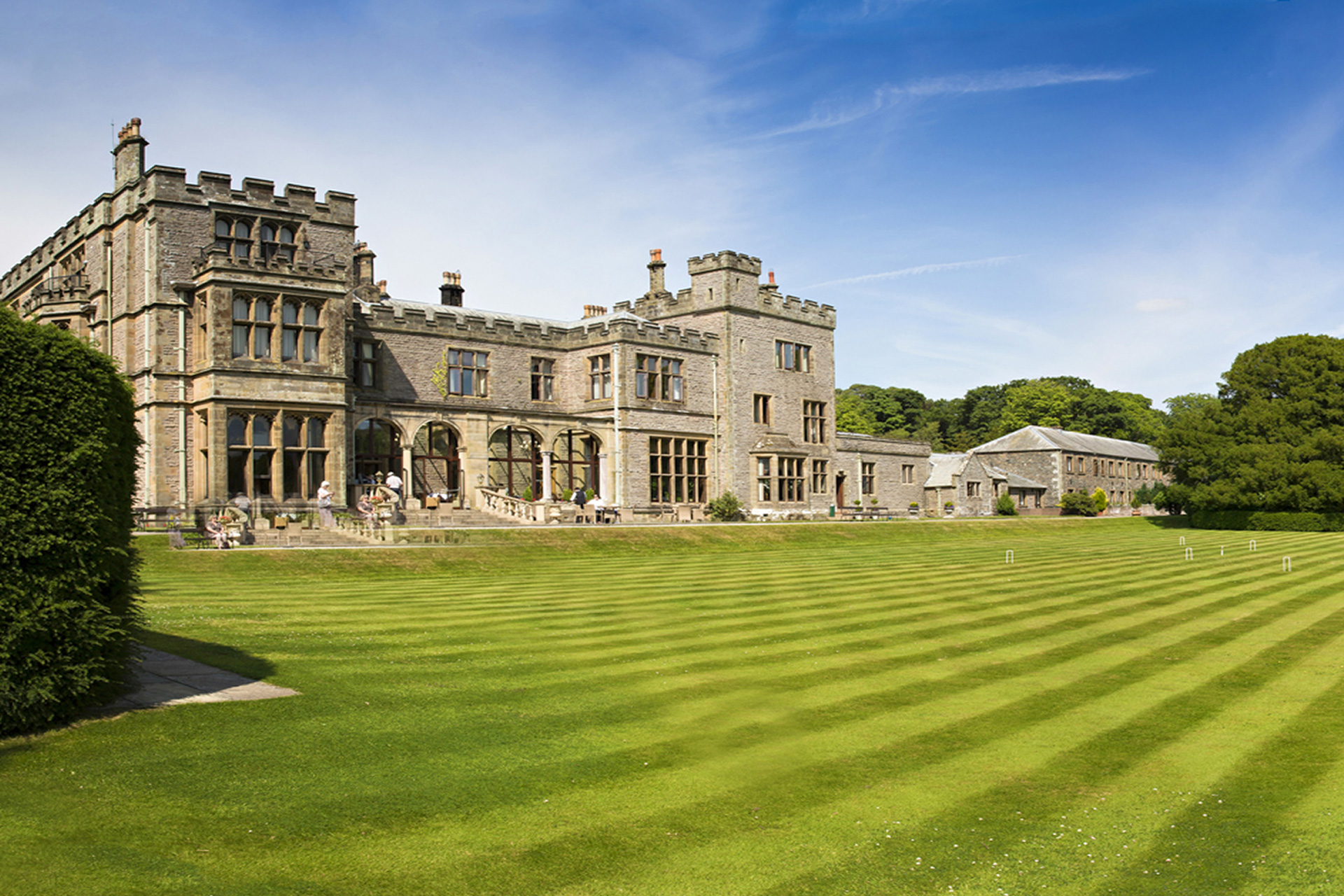 As the hotel's spa manager Lorela Movileano says: 'The demands of modern life can exact a toll on both our physical and mental well-being. While our spa offers rejuvenating and relaxing treatments to alleviate this stress, there are moments when a more unconventional approach is called for. 
'Within our sprawling 400 acres of our private woodland, we've curated a haven where our guests can unapologetically be themselves and release pent-up emotions. This age-old practice, though unconventional, offers a cathartic experience that enables our guests to liberate themselves from emotional and physical tensions, fully embracing their journey to relaxation and self-discovery.' Guests are invited to head out into the natural landscape, take a deep breath, look up to the sky, and scream.
The jury's out on how effective it is: some psychologists say there's little evidence surrounding the long-term benefits of scream therapy. Nonetheless, it could be a fun way to blow off some steam.
Fancy giving it a go? Visit armathwaite-hall.com for more information.