Review: Bhuti Yoga and Wellness, Richmond
Whether it's a new drop-in yoga and Pilates studio or a West London members class that's all about wellness you're looking for, consider Bhuti says Rebecca Cox
This post may contain affiliate links. Learn more
You might remember us telling you about a new breed of London members' clubs, offering their members more in the way of workspace than a well-mixed martini and extra-fast wifi. Well, shift a few zones outside of central London and you'll find that a holistic approach to club life is the order of the day. Enter Bhuti, a Richmond retreat that's as much a modern West London members' club as it is a drop-in yoga and Pilates studio. We spent a morning getting the inside view…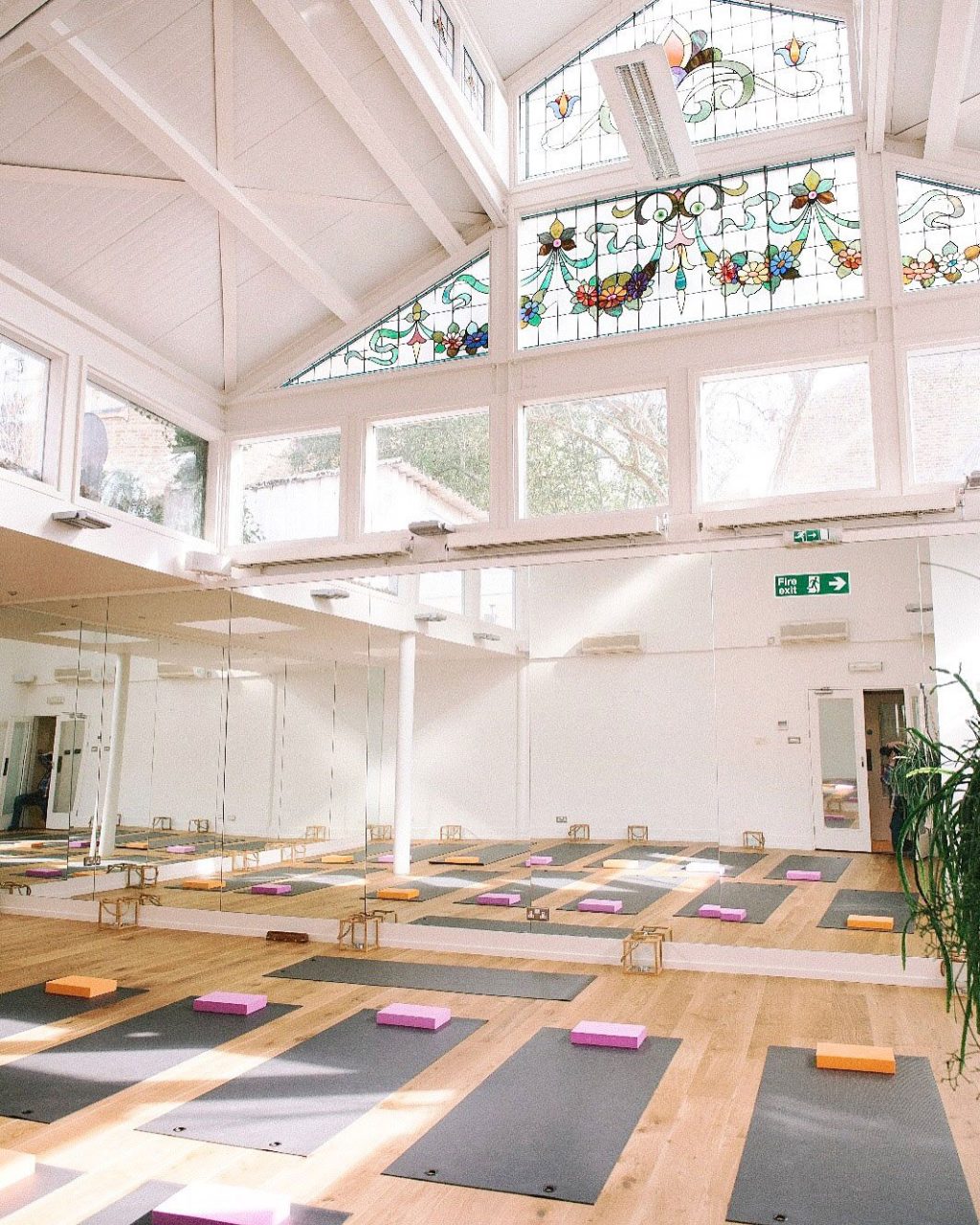 Bhuti Yoga & Wellness, Richmond: Review
What?
Don't let the London postcode fool you, Bhuti is a little retreat in the heart of Richmond. On offer is yoga, Pilates, over 50 holistic spa treatments and complementary therapies, an organic vegan kitchen serving daily specials, an eco-shop and several lounge spaces. Guests can enjoy individual experiences or sign up for membership for easier access to all the events and facilities.
Where?
50 Hill Rise, TW10 6UB, Richmond
The Verdict?
Yoga
The yoga classes at Bhuti are seriously good. In the large studio space, flooded with natural light, classes are led by some of the most sought-after teachers in London including Katy Appleton, Emma Hicks and Chris James. Try the Iyengar yoga for just the right balance between energising and relaxing practice to start your day or de-stress after work. Take a peek into the smaller studio space where you might catch a room of babies gurgling through their first vinyasa in mother and baby yoga.
Treatments
Ila Kundalini, Crystal Sonic Rejuvenation, Ayurveda, and Astrology readings are just a few of the many alternative and complementary therapies on offer at Bhuti. Buy blocks of treatment time with your membership and speak to Becky, the treatments manager, about exactly what will work for you; we saw her for the new Organic Honey Facial, the perfect hydrating treat for dry, tired skin, involving an array of moisturising natural products, a head and shoulder massage and a little reflexology to boot.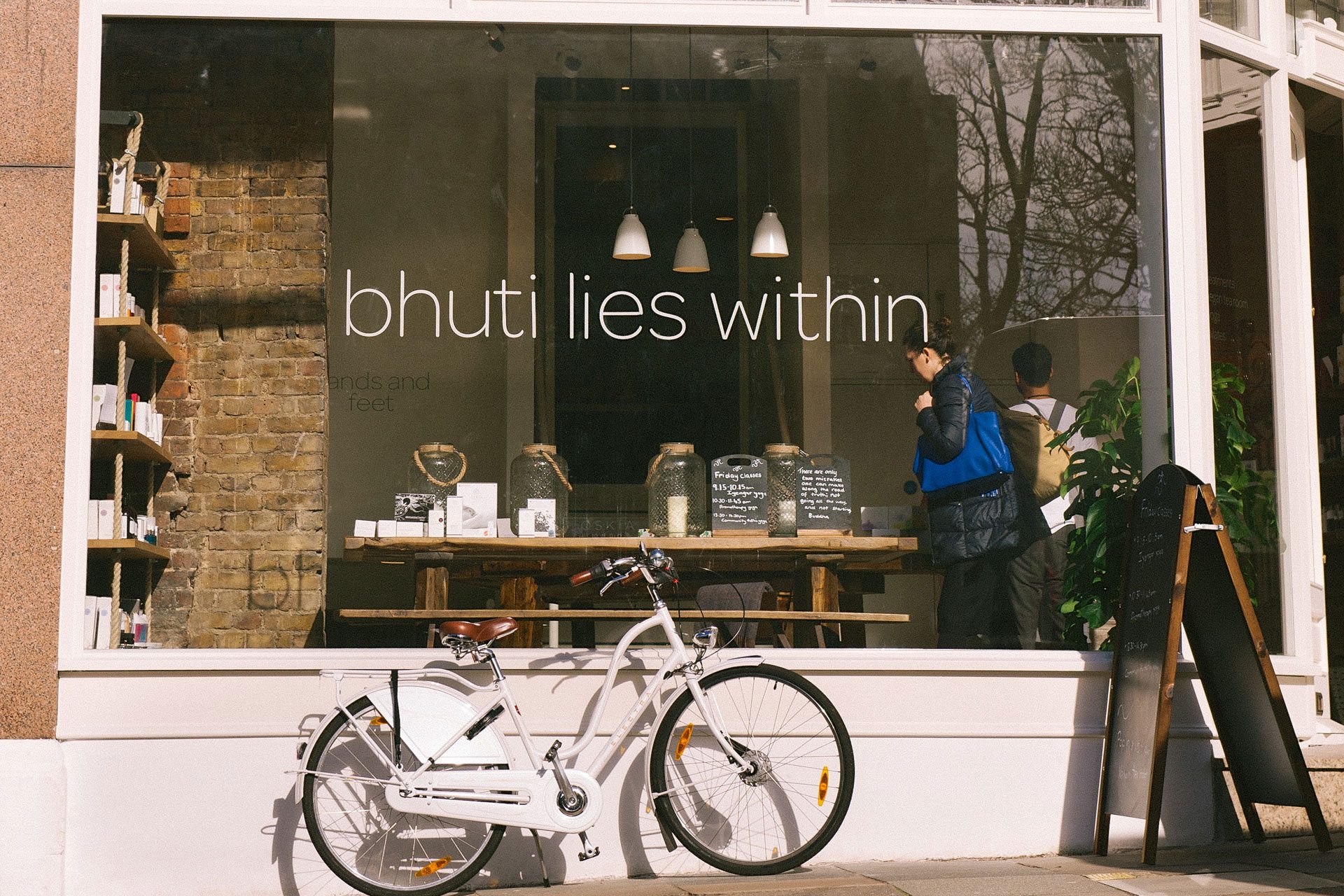 The Food
The on-site organic café serves freshly made vegan soups, salads and daily specials, plus juices, teas, coffees and raw cakes and desserts. With pretty much everything on the menu coming in at under a tenner it's a no-brainer to grab a post-yoga bite while you check your emails before re-joining the real world.
Members Only
There are two members lounges in the building; one has desk space for an alternative to the lonely home office, the other is a relaxation suite of beds and wicker egg chairs; although your laptop won't be banished, despite the spa vibes and green tea on tap. There's even a cosy consultation room for conference calls and meetings.
Drop in classes from £16. Membership from £99 a month. bhuti.co
---