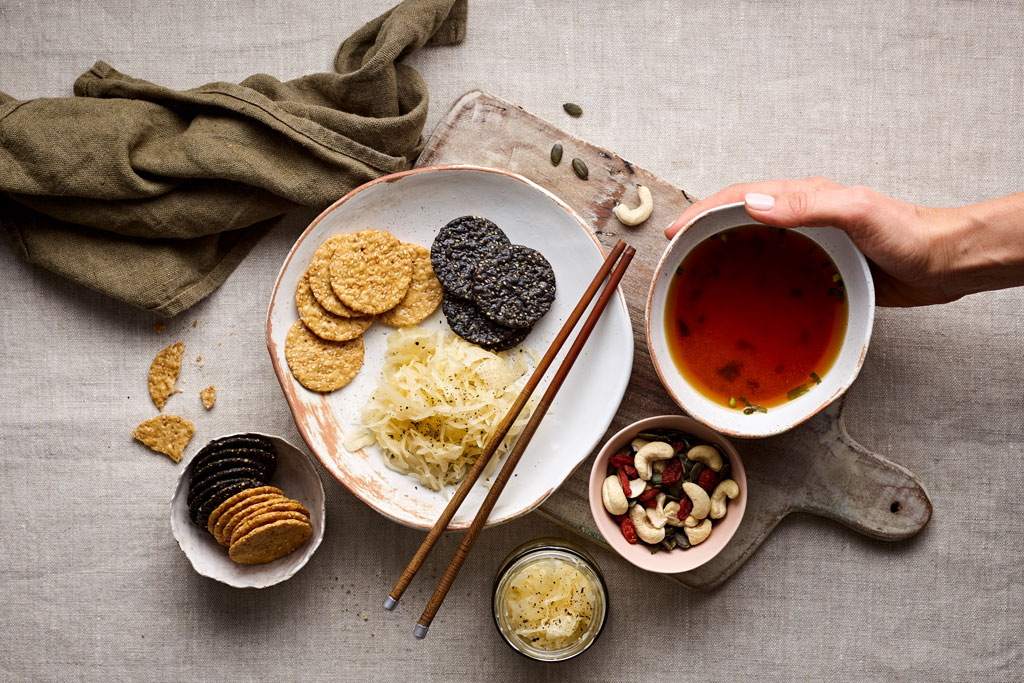 Review: Purearth 3-Day Gut Nourish Cleanse
---
Can a three-day juice cleanse give your gut health a kick-start?
The importance of a healthy gut has been increasingly under the spotlight in recent years, with a surge in health products and supplements promising to increase our levels of 'gut-friendly bacteria'. But if it's time to put gut health in the spotlight, could a complete reset be the answer? The Purearth 3-Day Gut Nourish Cleanse is a juice cleanse with a twist, promising to eliminate toxins from the body and restore microbial balance in the gut. Does it work? Rebecca Cox gives it a try…
Review: Purearth 3-Day Gut Nourish Cleanse
Why?
Most of us know that having a healthy, balanced gut is incredibly important to our overall health, but how often do you invest time in the upkeep of this part of your body? Many lifestyles and diets result in microbial imbalance, which can in turn affect many areas of our health, even beyond our digestive health. Purearth co-founder Tenna Anette is a firm believer in nourishing your 'gut garden', especially since most of us reportedly have half the microbiome we had 50 years ago.
The Purearth three-day cleanse is made up of cold-pressed juices, immunity-boosting shots, nut milks, fermented products, kefirs and teas. All have been selected for their pre and probiotic qualities to fuel beneficial bacteria and restore balance and gut diversity. Along with gut-friendly bacteria, the juices are packed with anti-inflammatory and antioxidant-rich ingredients to provide a healthy cleanse to the body.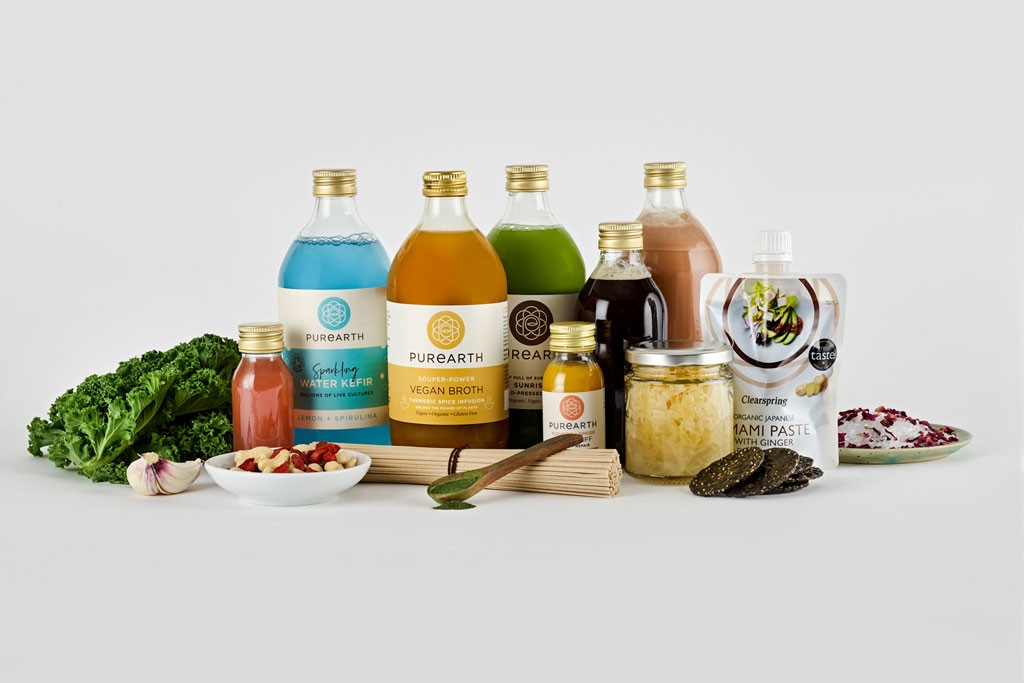 What?
The Purearth Gut Nourish Cleanse is delivered to your door to be started immediately, with a short shelf-life on the freshly produced cold pressed juices and vegan broths. Each of the three days is the same, with easy-to-follow instructions. It's slightly easier to follow the plan at home just because everything needs refrigerating, but you can prep the miso soup for lunch and take any cold juices and shots in a cool bag in transit.
A typical day on the cleanse starts with a glass of charcoal water (the least pleasant part of the programme but not unbearable) followed by a small glass of kefir, a green juice and a superfood shot. Lunch is a nut mylk with adaptogens, another shot and a miso soup. There's an afternoon snack by Clear Spring foods to keep you going of cashew or almond nuts plus rice crackers with fermented kraut. Dinner is a kimchi juice shot and a vegan broth eaten with soba noodles, which is filling and delicious, so you don't feel as if you're going without.
The Best Healthy Restaurants in London
The Results
The three-day juice cleanse is one of the most enjoyable restrictive or preset diet plans out there, because the juices, soups, kefirs and shots all taste really good, so you don't feel like you're missing out on 'real' food. You might experience the odd sugar or caffeine craving, I got a pretty bad headache on the second day, which I think could have been down to the absence of my morning coffee. But by the third day I felt refreshed and energised, and I had my best night's sleep ever (genuinely: my Garmin watch tracks my deep sleep and I usually average between one and two hours a night out of eight and on night three I clocked up more than four hours of deep sleep). My skin also felt brighter the week following the cleanse. But the biggest shift? Whether placebo effect or gut bacteria magic, my mood felt brighter after the cleanse. Apparently, 90% of serotonin – the happy hormone, is produced in our gut, so the reset could be to thank for a brighter finish to an otherwise gloomy winter week. The programme also includes Epsom bath salts to aid a better night's sleep, and getting into the routine of a relaxing soak before bed is never a bad idea.
How?
Prices start from £245 for the 3-day cleanse. Available from purearth.co.uk.
Find more ways to boost your health with our health food trends 2020 guide