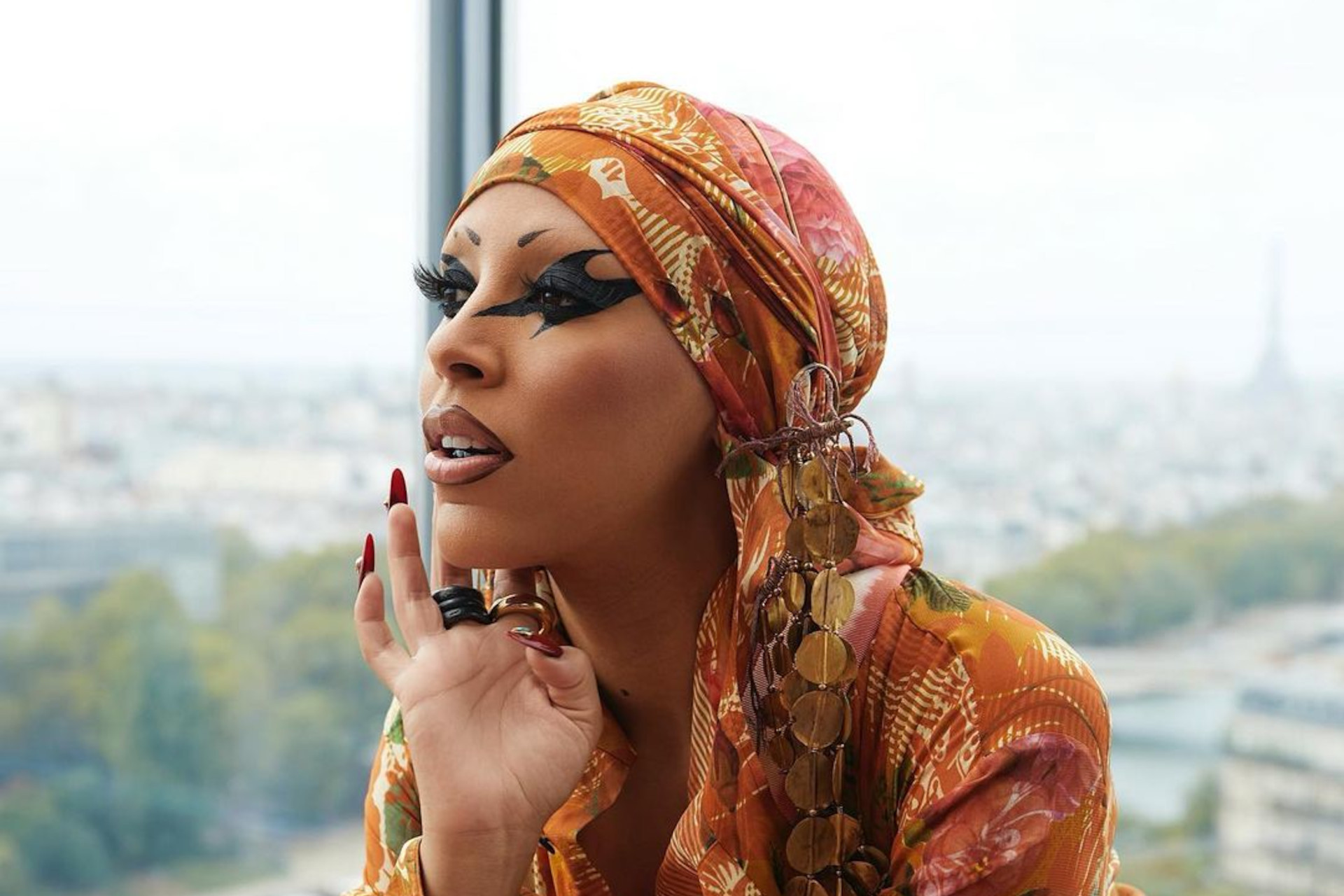 Are You Brave Enough To Try The Shaved Brows Trend?
---
To shave or not to shave, that is the question
Over the years, our eyebrows have undergone quite the transformation. We've had super-skinny brows, wild and bushy brows, laminated brows and even contoured brows – but the latest trend to hit TikTok might see us getting rid of them completely. The hashtag #shavedbrows has racked up an impressive 43.3 million views on the app, and shows no sign of slowing down anytime soon. Are you brave enough to try the shaved brows trend? We caught up with brow expert and Rubis Tweezers CEO Fides Baldesberger to find out all you need to know before you take the plunge. 
Are You Brave Enough To Try The Shaved Brows Trend?
Is it safe to shave your eyebrows?
Generally speaking, it is safe to shave your eyebrows as long as you do it with care and use the right tools and products (and clean them properly. Before shaving you really should consider why you would shave your brow entirely. It'll definitely change your entire look, so it's not something to take lightly. They will of course grow back, but it will take time.
Another thing to note is the area of skin underneath the brow is more sensitive than other areas we usually shave, since it's thinner and lies directly on the brow bone. This means there's an increased risk of nicks, cuts, and bleeding. The eyebrow is also a small area, shaving there is harder so you will need to be precise.
If you're worried about cuts you can always opt for tweezing or waxing, however repeatedly doing either of these repeatedly on the same area can lead to hair growing back slower and less frequently.
View this post on Instagram
How does shaving affect your eyebrows?
When you shave anything, you're not removing the hair from the root. Instead, you're cutting the hair at the surface where it breaks through the skin. You'll see stubble very quickly, because you're not removing the hair in its entirety. Regrowth will appear coarse and stubble-like. Hairs are likely to be spiky and grow directly out of the skin, instead of laying flat, which may cause an unnatural look.
Shaving will not stop your hair from growing back, so don't worry too much about that. You're not damaging the hair follicle. Your brows may look weird for some time as you let them regrow, but they will grow back.
Are there any risks?
Shaving your brows carries some risk of scarring, but only if you nick your skin. You might also notice some irritation, just like you might when shaving in any other area. If you're not careful, you can really hurt yourself because it's your eye area, which is hypersensitive. You can cut yourself and experience some razor burn.
For the most part, though, there's no need to worry about hyperpigmentation or scarring. The more carefully and precisely you perform, the better you can avoid any nicks.
Another risk is that brows help prevent dust, debris, and sweat from entering our eyes, shaving them off completely can make it easier for these materials to come into contact with our eyes.
What do you need?
Reaching for a regular old razor? You'll probably want to put that back – for this job, you'll need an eyebrow-specific blade. Regular razors are often too large and can be a bit too rough for the facial skin. Some also have lubricants and soaps attached to the razor which can cause irritation on an already sensitive skin area. Please don't be tempted to use the razor you already use for shaving other body parts as this can lead to all sorts of bacterial contamination.
I recommend using a small single blade, similar to those that you would use for dermaplaning – again make sure you don't use this on other parts of your face or body to avoid bacteria contamination.
Best way to do it?
On clean, dry skin, hold your eyebrow skin taut by pulling it up gently toward your forehead. You'll want to use your non-dominant hand to hold your skin and your dominant hand to shave.
Using your brow-specific blade, gently swipe at the hairs in the direction of growth.
Skip any textured areas, like blemishes or moles. This can cause irritation and infection, so tweeze this area instead
To help lower your chances of razor burn, avoid shaving over the same area too many times.
Apply a topical gel with aloe vera to soothe the area.
How long does it take to grow your eyebrows back?
Hair regrowth rates can vary a lot from person to person. Generally speaking, though, you'll notice faster regrowth after shaving your brows than you would after removing hair from the root by waxing or plucking. However, regrowth here is also determined by your personal hair growth rate. You can expect to see stubble within a couple of days, however after shaving brows off entirely it may take up to six weeks until you see them back to where they might have been before.
View this post on Instagram
Who's repping the shaved brows look?
A lot of celebs have taken to the trend over the last few months, the most prominent being Doja Cat. In the past, the likes of Madonna, Jared Leto and Whoopi Goldberg have taken to shaving their brows.
Get Started