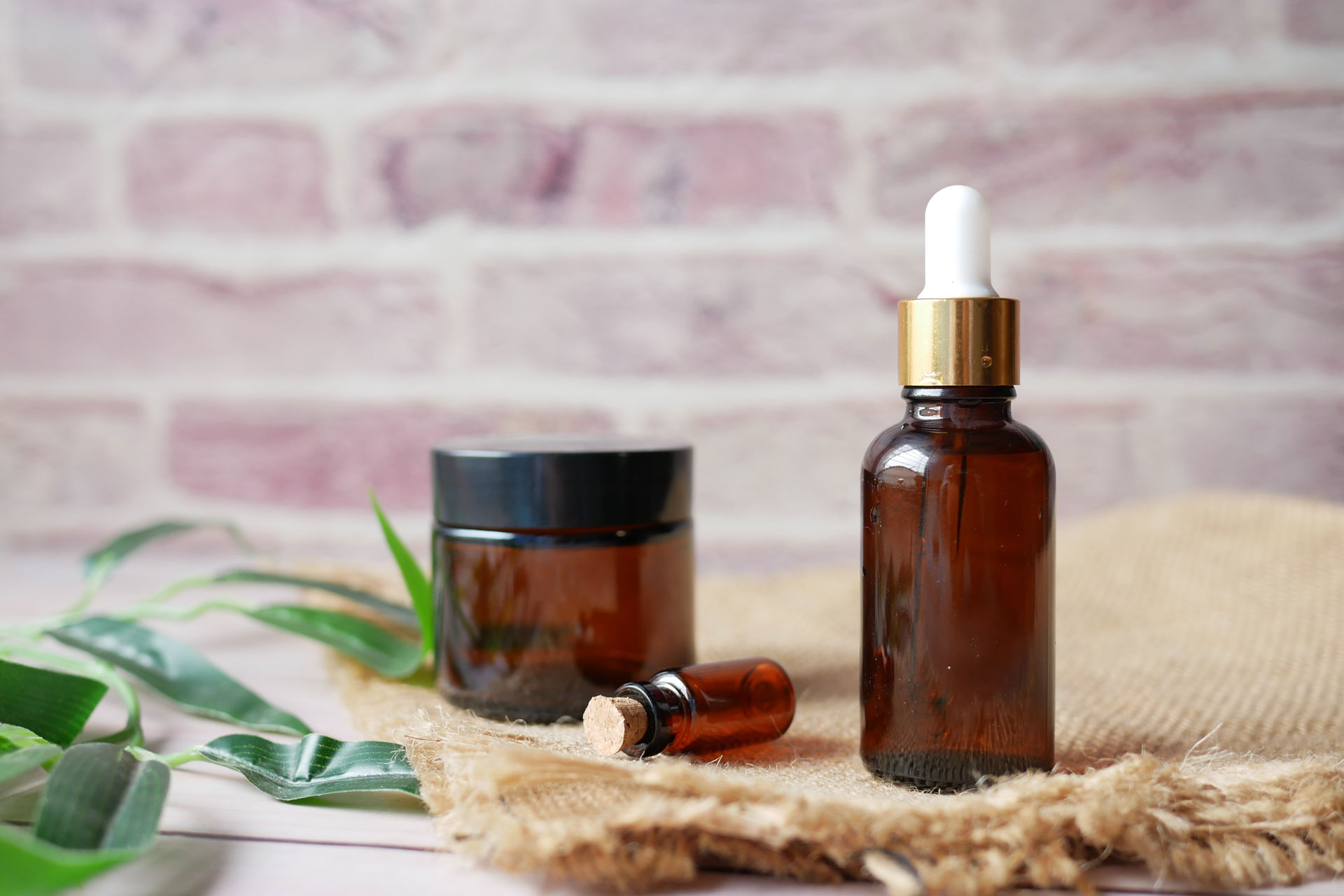 Is CBD Facial Oil The Key To Good Skin?
---
JUANA Skin Experts Weigh In + Review Of Their New Facial
Looking for something to jazz up your skincare routine? It might be CBD, the ingredient that can currently be found everywhere – from truffles to aromatherapy to makeup. CBD facial oil can help rebuild the all-important moisture barrier, combat inflammation in your skin, and potentially just help your skin look refreshed and relaxed. Don't expect a buzz, but do expect bliss. We ask the experts how it works, and review a CBD facial by Juana, at the Lanserhof at the Arts Club. 
CBD Facial Oil Q&A: JUANA Skin Experts
We asked Heeral Hirani, aesthetician at Lanserhof at the Arts Club, how CBD facial oil works.
How does CBD facial oil work?
CBD is known for its relaxing purposes and can be used internally or externally, such as in skincare. It works with the biological pathways in your skin by reducing inflammation, helping regulating stress and anxiety. In skincare, it does the same thing: helps your skin relax. 
In short, skin responds to how the body is feeling. For example, if the body is stressed, overworked and tired, you will find the person would usually have dark circles, skin that looks lacklustre and an array of breakouts. CBD is an ingredient that is known for its technology of relaxing and easing the mind and body. So when you put both together you're allowing your skin to absorb an ingredient of high potency. Absorption of CBD results in the mind and body being relaxed and then sending that same message to the skin. Automatically your skin responds to this message from the mind and body and displays skin that looks brighter and clearer.
 What are other benefits to including CBD in our skincare routines?
CBD is highly effective on the skin, amazingly working as an anti-oxidant and anti-inflammatory but also helping to heal conditions such as eczema, psoriasis and severely dehydrated skin. Due to CBD having the ability to balance out oil production it is also known to be highly effective in fighting acne. CBD is a natural ingredient, therefore it is suitable for all skin types. Our Juana CBD can be part of any skin care routine due to how natural and effective it is. 
How can CBD be incorporated in our home skincare routines?
This will always depends on the individual. Some prefer to have their whole skin care routine from one brand or ingredient and some prefer to include a variety. I think it is always important to consider what your main concern is, then the product choice becomes easier. 
What's the benefit to getting a professional to apply it?
When we apply our skin care at home (if that's all you are doing) this is called maintenance. This is because of the time we have, the way in which we apply the products and how long we spend applying our skincare. However, when you have a Juana facial we work with a specific protocol. We take out time to study your skin which will help us determine the pressure we should give you, what your concerns are, and what we need to work on to improve the condition of your skin. During the Juana facial we spend 10-15 mins of the facial performing a sculpting massage, which speeds your circulation. Circulation helps to boosts the skin collagen and elastin and helps display plump and vibrant skin in addition to creating bright and dewy glass-like skin. Not to mention the fact that it's just nice to have someone else take care of your face too!
JUANA SKIN Signature Facial at the Lanserhof At The Arts Club Review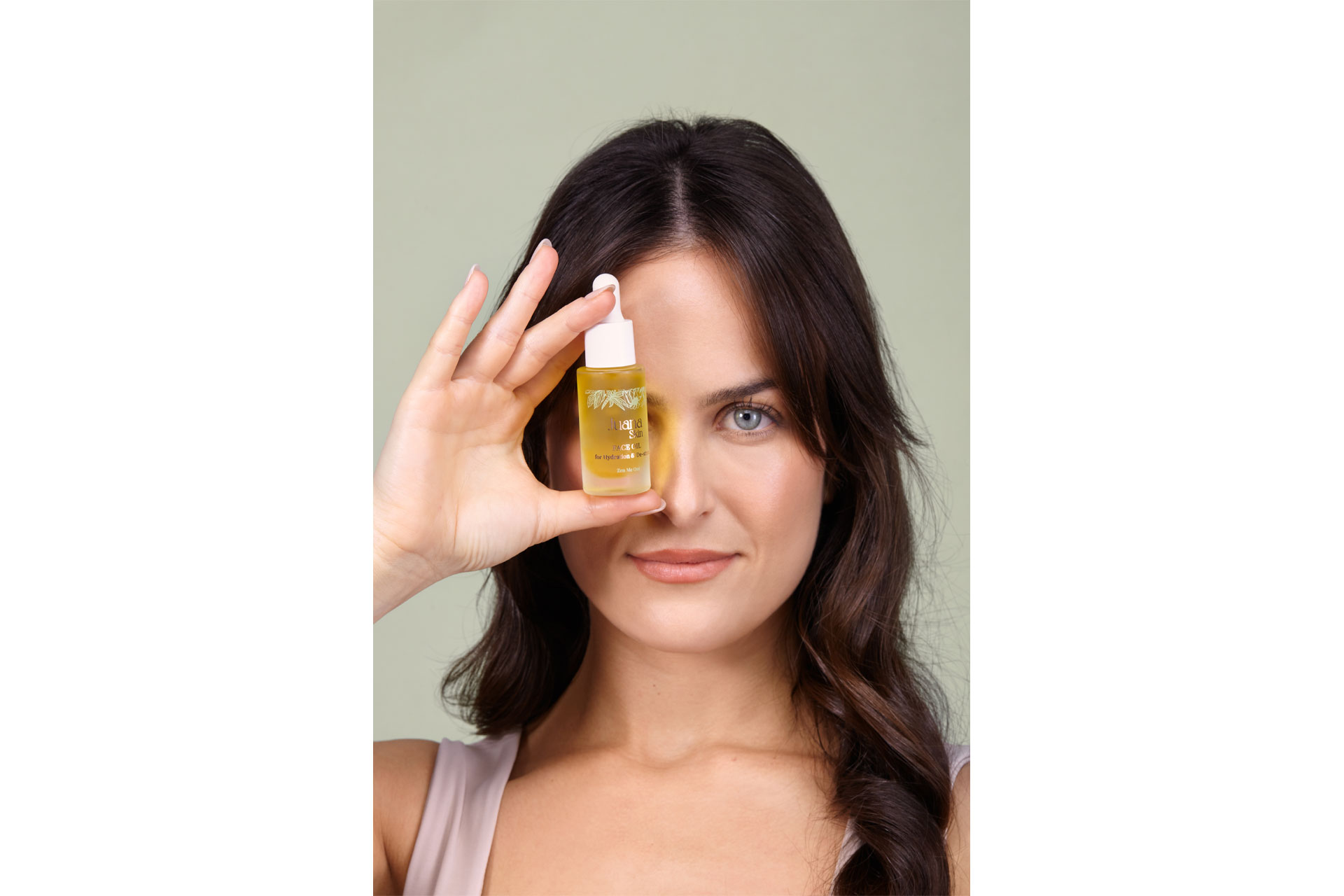 The Lanserhof At The Arts Club is already well-renowned for being the world's first medical gym. The concept, originally imported from Austria, means it offers its membership a completely holistic approach to their health; from full-body MOTs with their early medical examinations, to carefully planned meal plans, temperature regulating rooms, and more, the wellness programme is uber-calculated and meticulously tailored to the individual. This is no woo-woo spa, but a space that really cares about delivering scientifically measurable results.
You can trust, then, that its beauty treatments draw on this, too. These beauty treatments are also available for the public to book – providing a rare opportunity to snoop into the relatively exclusive space.
The latest offer on its menu? The JUANA SKIN Signature Facial, which uses high-calibre CBD to pamper and refresh your skin.
Their in-house JUANA SKIN expert explains to me that in the next 30-minutes, my face will be deep cleansed, toned and then lifted via the products, originally developed in the Middle East. In theory, it will decongest my skin and stimulate regeneration, reduce the appearance of fatigue – and provide an immediate lifting effect. I then receive a consultation that addresses my current problem areas for my skin and considers my current regime – we discover that I am likely overdoing it in my current routine, and so gentle products are likely best for me going forwards. JUANA SKIN's products, thanks to their CBD, will relax my skin, reduce inflammation and therefore encourage any of my current breakouts to heal.
Following the consultation, she gloves up. The product's potency is so much so that the gloves are a necessary (if unusual) additional step to the facial; without this layer, the facialist will also absorb some of the product and they wish to maximise its use in the treatment on me.
The actual facial was refreshing and relaxing, working products into my skin in swift, massaging movements. My skin looked bright immediately after the day, if a little shiny. In addition, going out that same evening, my makeup sat really well on top of my skin and I required less foundation or base makeup. The next day, my skin retained its brightness. I looked awake and even a little radiant (in spite of my own best attempts not to via a variety of cocktails the evening prior…).
BOOK IT NOW: The JUANA SKIN Signature Facial (60 Minutes) is available from £220. lhtac.com; juanaskin.com; juanaxlanserhof.com