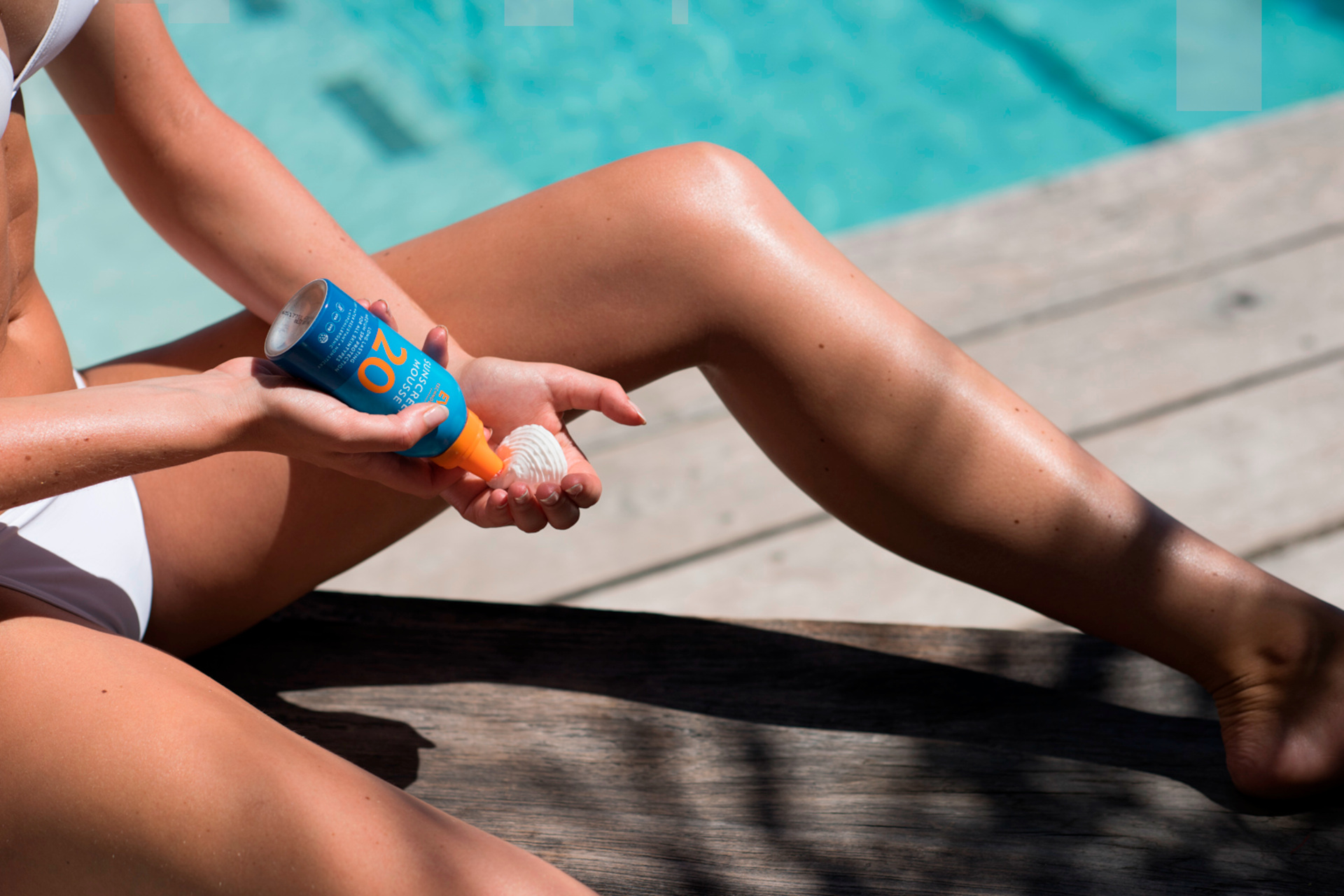 The Ultimate Guide to SPF
---
What you need to know about your favourite skin protector
Our skin is our first line of defence against the elements, meaning it needs all the TLC it can get. One of the best ways you can treat your epidermis is by layering on the SPF, and give yourself some extra protection against the sun. We've teamed up with London pharmacy John Bell & Croyden to find out just what we should be considering when shopping for SPF products, and which ones we should have at the top of our shopping list…
The Ultimate Guide to SPF
How often should we apply SPF?
A good SPF is essential when you are planning direct sun exposure, be it in your garden or on a beach in Bermuda, and it is all the more important that you reapply your sunscreen at regular intervals to stop your skin from burning.
As a rule, the SPF number refers to the time your skin is protected from burning when compared with unprotected skin. So, if it takes 30 minutes for your skin to start to turn red, applying a cream with SPF30 means it will take 30 times as long for your skin to burn, so in this case 15 hours of protection before you need to reapply (however, every two hours is never a bad call).
It is also worth remembering that the sun's rays will be of a different intensity depending on which country you are in, so don't just assume that you won't burn because you were fine at home. You should also reapply your sunscreen when you have been in the pool or the sea, regardless of whether it is waterproof or not.
What should we look out for?
Look for sunscreen that has a high star rating for UVA protection – ideally, you are looking for five stars. This means it has the best protection against UVA rays. It is also always best to start with a higher SPF, say 50 or 30, coming down to a lower factor once you know how your skin is responding to the sun. If you are not interested in tanning, stick with factor 50 throughout.
Any tips for fussy kids?
If you are travelling with your kids, a dry oil or a spray-on sunscreen might be a good choice as it is easy to apply and doesn't require any rubbing in and saves a lots of squirming!
Top SPFs to Shop Now
This article is brought to you in partnership with John Bell & Croyden, where you can find hundreds of globally sourced well-being and beauty products to get you through the seasons.
Featured image: Armin Rimoldi, Pexels