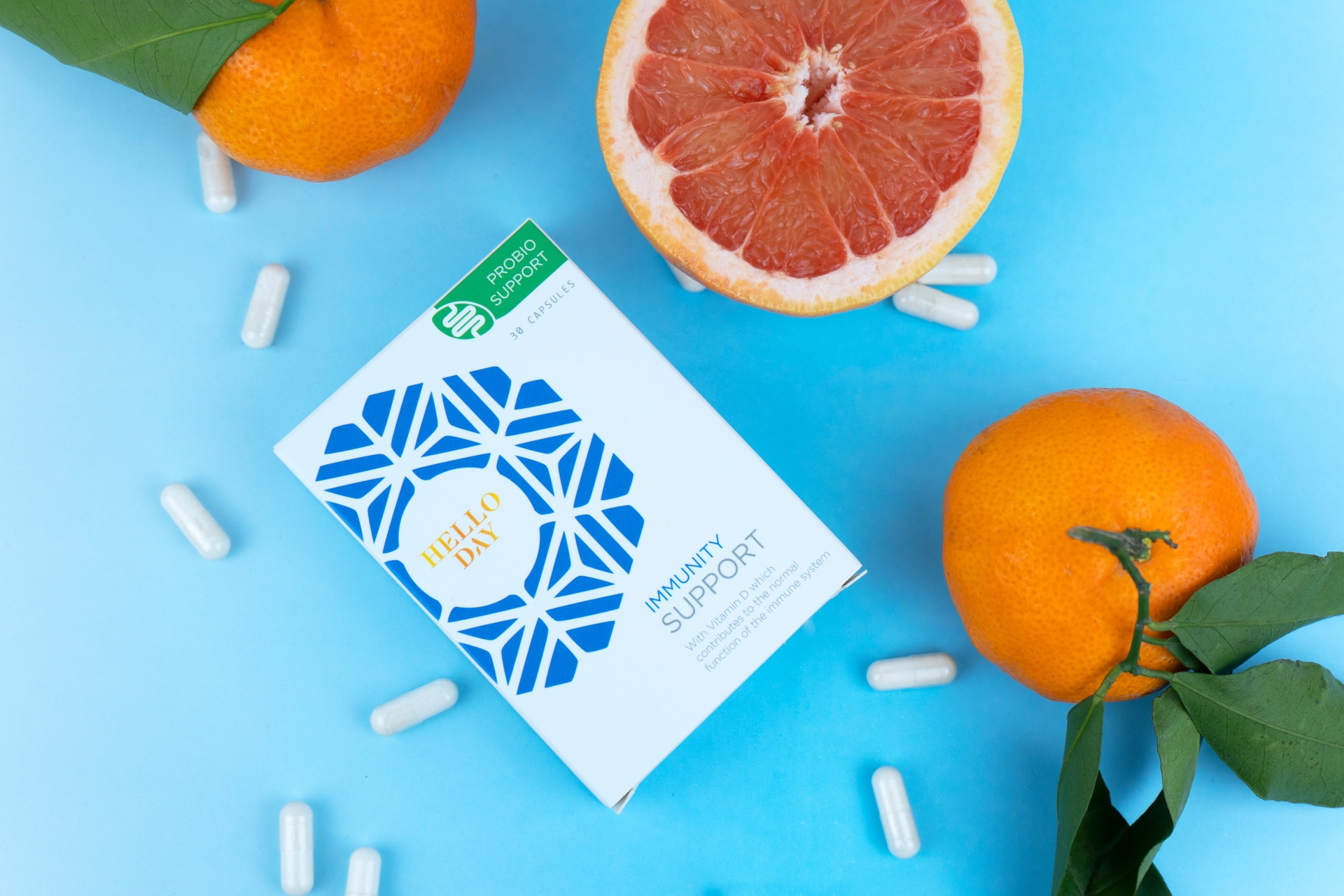 Back to Work Immunity Boosters to Try Now
---
Breeze through flu season with these immune system-saving boosters
Autumn, season of mists and mellow flufulness, is upon us. After living up under the summer sun and partying the nights away, it's time we all got back into the swing of things back in the office – but not without preparing ourselves for the unavoidable wave of flu season. We've teamed up with luxury pharmacy John Bell & Croyden to find out just what we can do to keep our immune system in tip-top shape, as well as which immunity boosters we should be stocking up on.
Back to Work Immunity Boosters to Try Now
Responsible for protecting us against unwanted bacteria and viruses, our immune system is quite the impressive piece of kit. And with 70% of our immune system taking up residence in our gut, it's important that we maintain good gut health and take stock of what we're putting in our bodies. Alongside a good diet of fruits, vegetables, cultured dairy products and healthy fats, it's important we get a good dose of vitamins and minerals to keep our immune system as strong as possible.
But as we head back to the office this autumn, we're going to be put to the test. Coughs and sneezes are set to do the rounds, and we'll probably need somthing to support our immune system. John Bell & Croyden suggest that we should ideally be supplementing with Vitamin D from October to April, which alongside our immunity system boost our bone, muscle and dental health, and can consider useful adaptogen plants like Echinacea and Siberian ginseng, which amp up our energy levels.
And why do we need that extra little boost during seasonal changes? As London-based nutritionist Lily Soutter explains: 'Autumn and winter tend to be more challenging as we turn to heavier comfort foods which can be fattier and harder to digest. The days are shorter and darker meaning less light, vitamin D and fresh air – increasing our risk of developing pesky coughs and colds. We also tend to 'hibernate' and become less social during the darker months, which has a negative impact on our mood and energy levels. Whilst none of us can completely eliminate our risk of falling ill, enjoying a nourishing diet and implementing healthy lifestyle practices may give our body and our immune system the best chance to do their job.'
'Summer is often a time of indulgence where many of us have eaten and drank more than our usual amounts and also come in to contact with more strangers either on holidays or days out with the family,' adds Reshma Malde, Superintendent Pharmacist at John Bell & Croyden. 'As a pharmacist we would recommend booking in for a health check at your pharmacy to look at your overall wellbeing and health. The tests are a great way of looking at your own base line right now such as weight and blood pressure and also determining where you want to be to achieve your ideal health.  Also thinking about the winter months, the best protection people can have, is ensuring they book in for a seasonal flu job and any Covid boosters that are needed. This will give your body the immunity support it needs to fight off any winter germs.'
Ready for a boost? Check out our edit below…
Immunity Boosters for Autumn/Winter 2022
This article is brought to you in partnership with John Bell & Croyden, where you can find hundreds of globally sourced well-being and beauty products to get you through the seasons.
Featured image: Hello Day