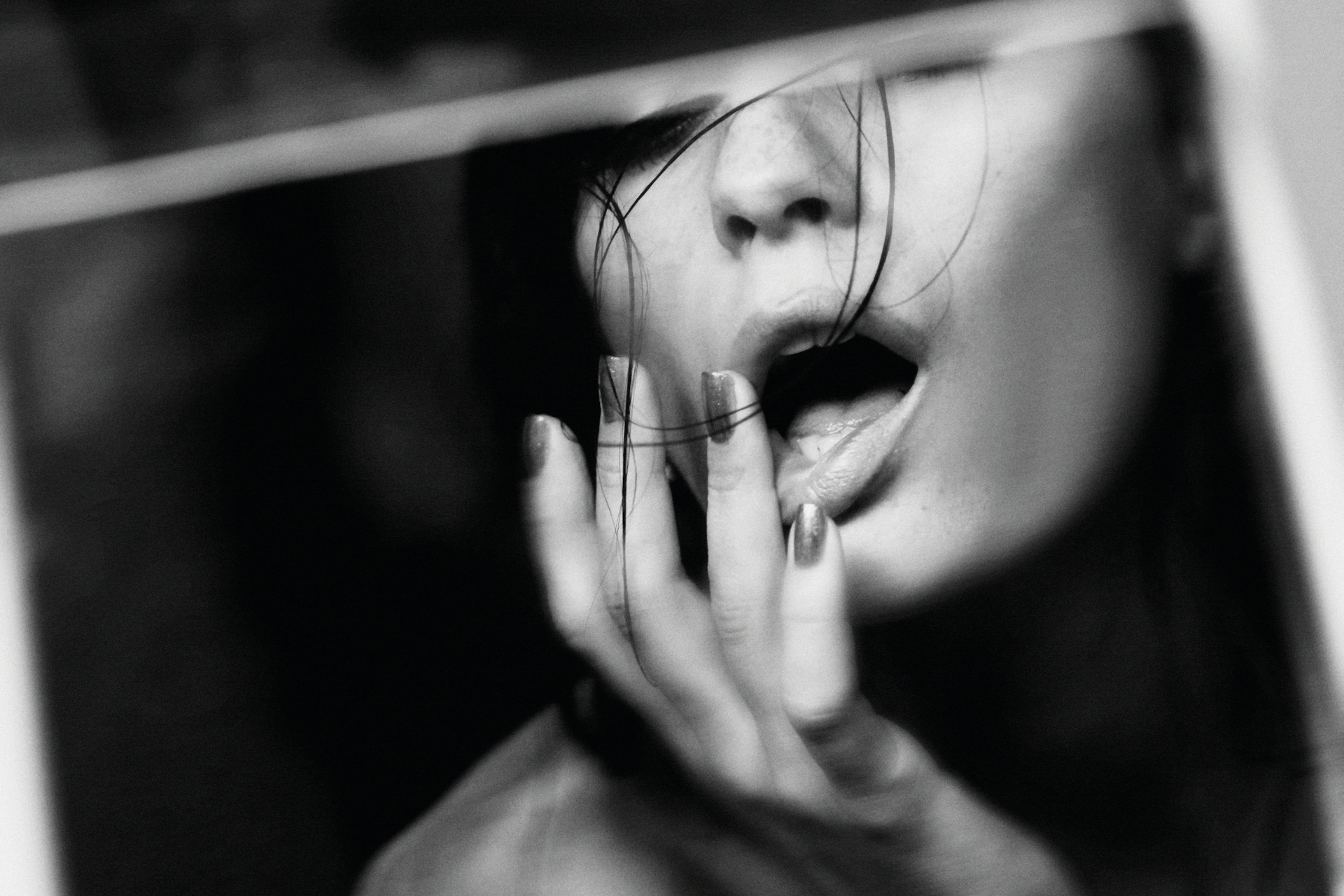 Aesthetic Treatments Our Testers Loved
The results are in
These 10 non-surgical aesthetic treatments – some new, some faithful – have been put to the test by our scrupulous beauty experts. Read on for our honest reviews, and to see which treatments came out on top.
Aesthetic Treatments Our Testers Loved
1. Sofwave
What happens:  One of the latest and best devices on the market for lifting, Sofwave uses ultrasound in a non-invasive treatment that boosts the production of new collagen and elastin fibres. As you lie on a medical couch in a (blue) hair cap, consultant oculoplastic surgeon Dr Jenny Doyle guides her robot-style machine —with its handpiece boasting seven parallel transducers — over your face. It chills the top of the skin, zaps energy to the mid-dermis —heating the tissue to 70 degrees, causing denaturation of  the existing collagen and elastin and kicking off a healing response that stimulates new production of those goodies that make your skin taut, youthful and glowing. A treatment created by pioneers in the aesthetic industry and administered by a skin magician.
Ouch factor:  Although you're numbed first with local anaesthetic, it feels like hot needles pricking your face as the heat builds to a crescendo in bursts of five seconds including two (phew!) of cooling.  Not nice, but a bearable 30ish minutes. And you can always request a few seconds' respite. 
Downtime:  None.  And there's no sun sensitivity either, not that that's a problem on this sceptred isle.
Results:  Benjamin Button and Dorian Grey, eat your hearts out. This is a tip-top treatment, spectacular at lifting the brow and droopy eyelids immediately, and under the chin and neck after a few weeks. (The full collagen regeneration may take up to 12 weeks.) Results last 1-2 years depending on how much loose tissue you have. It also improves fine lines and wrinkles for at least three months.   
Book it: Brow lift £1700. Full face, including brow and neck £3295. theclinichollandpark.com
2. Thread Lift
What happens:   The Thread Lift is a minimally invasive surgical procedure done in the Clinic's sterile basement theatre. Absorbable suture threads (made of Polydioxanone, a bio-compatible and bio-degradable material that's been used in medical procedures for yonks) are inserted under the skin via cannula to reposition and lift sagging tissue, like internal scaffolding. Think four or five threads under each side of your visage, teeny fibres that  also start to stimulate collagen production, adding natural volume.  They dissolve over six months, turning into harmless water and carbon dioxide but, yay,  leaving the newly -formed collagen behind. Afterwards your face will feel so tight for 24 (or so) hours that you won't be able to eat a burger or smile without occasional jabs that feel like a pin under your skin. But it's worth it. Forget surgical facelifts, this is the way forward. 
Ouch factor:  You'll have local anaesthetic along your cheekbones, mouth corners and jawline. But it still feels weirdly like someone sewing under your skin —or, at any rate, yanking a thread — which is what she's doing. May feel tender, with bruising and swelling, for up to two weeks afterwards.
Downtime:  None. Rightly heralded as the lunchtime facelift, you can go straight back to work (telling your colleagues that you bumped into a cupboard if there's slight bruising). 
Results:  Instant! And in the hands of an adept aesthetic surgeon such as Dr Jenny Doyle, your face will look years younger, your cheekbones more pronounced amid that new midface volume, smile lines cheered up and jowls (yep, all that saggy skin around the jaw, neck and chin) lifted. She won't leave you looking like an Insta star with foxy, unnaturally raised eyebrows either. After 12 weeks, you'll also have firmer, tighter, smoother skin. And results will last for up to two years.
Book it:  Thread brow lift £1750 Full non-surgical threads face lift £2995. theclinichollandpark.com
3. Acuskinlift with Dr John Tsgaris
BEST FOR: A step up from traditional facials and a great treatment to have before a big event.
What happens: Tsgaris has converted his expertise in Traditional Chinese Medicine to great dermatological effect. In practice, he locates the areas on your face that need perking up and applies (very thin) acupuncture needles. Your skin's own collagen fibres wrap around these needles creating natural threads. This in turn increases the firmness of your skin resulting in smooth, rejuvenated skin that's instantly visible. The session finishes with a hydrating mask that soothes and nourishes the skin while Tsgaris's gentle bedside manner is destressing in itself.
Ouch factor: There are acupuncture needles involved, and some areas are more tender than others, but to call it painful would be an exaggeration.
Downtime: None.
Results: Immediate. Expect to leave fresh and glowing with a reduction of fine lines. A course of four to six treatments is recommended.
Book it: From £550 per session. [email protected] | [email protected]
4. Fuller Hair with Fue Hair Transplant
BEST FOR: Those wanting to fill in sparse, thinning or bald areas on the scalp.
What happens: Following a consultation with Dr Manish Mittal to determine whether you are a suitable candidate, the healthiest hair follicles are selected from the sides and back of the scalp, extracted and transplanted into balding areas. A specialised sapphire blade allows for the most precise incisions in which to implant the healthy hair graft. Unlike many other transplantation methods, it is minimally invasive as a strip of skin does not need to be taken from the donor area, leaving no linear scar, however the process is more time consuming as 200 to 3,000 grafts may be required for optimum results, which can be performed in a single session, but may require more.
Ouch factor: The most uncomfortable part is the anaesthetic, but once it kicks in the procedure is painless, only the sensation of pressure being applied can be felt.
Downtime: Patients can typically go back to work after two weeks to allow scabs on the treated area to fully heal.
Results: The initial transplanted hair will shed a few weeks after treatment, then grows back permanently strong and healthy over 12-18 months.
Book it: The number of treatments is dependent on how extensive the hair loss is. In most cases, the cost ranges between £5,000 and £9,000. mittalhairclinic.com
5. The Liquid Face Lift
BEST FOR: Lifting and re- volumising falling faces, this treatment is adjusted to the individual and aims to contour cheekbones, tighten the jawline and lift the bulldog folds of the lower face that makes one look sad and tired.
What happens: Dr Nyla personally assesses the quality of the skin and decides if there is a need for collagen-boosting skin prep which is delivered via ultrasound stimulation and the latest HIFES EMFACE technology. Next, tiny drops of precisely placed hyaluronic acid filler is delivered through a cannula (hollow needles) which are gently inserted under the skin, close to the bone, to provide scaffolding and support to strategic points such as temples, tear troughs, cheekbones and marionette folds to instantly lift sagging skin.
Ouch factor: The filler solution is laced with lidocaine, a local anaesthetic, which reduces pain. However, the preceding ultrasound treatment can be nippy on the bony areas of the face.
Downtime: As with all injectable treatments bruising is possible but unlikely due to the blunt cannula that is used. There is minimal swelling but the treated areas can feel tender. Dr Nyla advises avoiding vigorous exercise for a couple of days.
Results: The wow factor is immediate and due to the underlying collagen boost, this only improves with time. Best results are seen at three months and last around two years.
Book it: From £1,000 with Dr Nyla Raja. doctornyla.com
6. Brighter Eyes With Lumieyes
BEST FOR: Banishing dark circles and reducing fine lines and wrinkles without filler.
What happens: Numbing cream is applied for 30 minutes then Dr De Souza injects a cocktail of mesotherapy containing a blend of enzymes, plant extracts, vitamins and antioxidants that stimulate the skin's natural tissue regeneration while ensuring deep and lasting hydration.
Ouch factor: It feels a touch tingly, if anything.
Downtime: Ice packs may be applied to reduce swelling and bruising if necessary, but you can expect to be back to work the same day.
Results: An improvement in hollowness, fine lines, and dark circles can be seen instantly. Two sessions two weeks apart every six months is recommended to maintain results.
Book it: From £350 per session. drjoneydesouza.com
7. A Needleless Facelift with EMFACE
BEST FOR: Tightening up cheekbones and forehead – without a needle.
What happens: The success of EMSCULPT (you know the treatment that is the equivalent of doing a squillion sit ups to give you tighter abs) has led to EMFACE – the same idea but just, you guessed it, on the face. Dubbed the non-invasive, needleless facelift (read, no filler or botox), it functions as a two-for-one by working intensively on the skin's outer and deeper layers for double the effect, combining the benefits of radiofrequency and electromagnetic stimulation in one. As a treatment, it feels hugely manageable – as you're really only required to do four sessions which last 20 minutes a time. You lie down, close your eyes and your therapist will hook you up to the machine via sticky pads on your face and back. It concentrates on the brows, the corners of the mouth and cheeks to really tone and smooth your skin so it's perkier and less wrinkly – it really is the ultimate facial workout without the sweat. As it's a static treatment it doesn't deal with your jawline or neck, so if those areas are your concern, this is (not yet) for you. As with all treatments, it's your lifestyle choices that will see them work most effectively. For that, read plenty of water to keep hydrated, buckets of vegetables and whole foods and plenty of rest and relaxation.
Ouch factor: It's a bearable, if slightly weird, tweaking sensation that makes you involuntarily gurn every few seconds and can feel a bit hot. That's the muscle stimulation getting going, while the RF penetrates deeper to perk up your collagen production.
Downtime: None.
Results: You need a minimum of four sessions and results are best seen after a few weeks. Skin definitely feels tighter and 'more exercised' with a sharper cheekbone revealed.
Book it: £3,000 for four sessions at Rita Rakus Clinic. drritarakus.co.uk 
8. A Kissable Pout with Lam Glam Lips
BEST FOR: Looking the bees' knees for a big night out.
What happens: Dr Uliana Gout would never let you undergo a treatment that didn't leave you with a completely natural – yet beautifully enhanced – look. This goes for her new Glam Lips procedure (as far from 'pout trout' as it's possible to be, we promise). It's a super-speedy 15-minute procedure in the chair. After numbing cream is applied and a chat about what you'd like to achieve discussed, she artfully injects your lips with her own hyaluronic cocktail (no filler, here) – the needles are teeny, and the liquid flows through micro-cannulas to achieve an instant glossy and plump effect.
Ouch factor: The most uncomfortable part is the anaesthetic, but once it kicks the procedure is painless, only the sensation of pressure being applied can be felt.
Downtime: You're good to go.
Results: A deliciously kissable pout, it's the perfect treatment before a special occasion like a wedding, for example, or when you're wanting to look and feel your very best self.
Book it: Single Treatment £500, programme of four from £1,880. london-aesthetic-medicine.com
9. A Posterior Perk with LanLuma x Bum Lift
BEST FOR: Volumising and restoring a saggy bottom due to age or weight loss.
What happens: Finally, a buttock-sculpting tweakment that gives impressively perky, yet natural results, without surgery or implants. LanLuma filler is an injectable poly-L-lactic acid dermal filler, which in layman's terms, means it replaces collagen that has been lost through ageing or rapid weight loss to successfully replenish loose skin. Administered by injection, it goes deep into the skin to stimulate the growth of new collagen and works gradually to smooth and create a natural peachy shape to your bottom, without looking ridiculous. As with any non-surgical treatment, excellent results are in the hands of the injector, and Dr Ahmed El Muntasar's skill and eye for refining your individual shape is what keeps it looking natural.
Ouch factor: There's a sharp intake of breath when local anaesthetic is injected into the area, but it's nothing unmanageable. When numb, filler goes in via a cannula during which you can feel a gentle tugging sensation but no pain.
Downtime: Applying an ice pack to the area within 24 hours helps reduce bruising and the area needs to be massaged twice per day for two weeks, and no strenuous exercise is permitted for five to seven days.
Results: One to four sessions is recommended depending on the individual. An initial improvement is noticeable after eight weeks, though full results happen after six months, lasting from two to five years.
Book it: From £800 per session with Dr Ahmed. theaestheticsdoctor.com
10. Brighter Skin with 5 Billion EXO RF Face Treatment
BEST FOR: Simultaneously brightening and tightening skin naturally.
What happens: The treatment begins with facial cleansing, before a numbing cream is applied over the face, lips and neck while you lie back and wait for it to kick in (about 25 minutes). When the anaesthetic has done its magic, Dr. Damree uses a microneedling handpiece with ultra-fine needles to deliver radiofrequency (thermal energy) to the skin in gentle stamping motions, beginning on the neck. In contrast to older technologies that emit constant energy, the Future RF machine utilises small pulses which reduces downtime and minimises damage. In between each pass (a full face) of radiofrequency Dr Damree applies a layer of serum containing five billion medical-grade exosomes with hyaluronic acid before repeating the process a further two times. The whole treatment takes 90 minutes from start to finish.
Ouch factor: It's not a walk in the park exactly – the aim of thermal energy is to create a controlled injury to prompt a healing response – but it's tolerable and mostly painless.
Downtime: Skin is red immediately afterwards but that soon subsides – within the hour. Skin is tender to begin with, but this is soothed with a healing balm that Dr Damree applies post treatment.
Results: A tighter jawline is possible in just one session, as is fat reduction underneath the chin, which improves in the following days and weeks to recontour emerging jowls and droopy skin around the eyes. The effects are subtle at first with significant results evident after three sessions, spread out over a six to 12 week period when collagen and elastin stimulating peaks. A reduction in redness and pigmentation is a delayed and added bonus.
Book it: £2,625 with Dr Shameema Damree. urbanretreat.co.uk
11. Smoother Hands with Profhilo
BEST FOR: Smoothing crepiness and boosting hydration cautiously.
What happens: A fast acting numbing gel is applied which takes only a few minutes to activate. Dr Jack inserts a needle with hyaluronic acid into the skin's surface in five key injection points. Over in a matter of minutes, the formulation works to delicately plump thin crepey skin back to its former youthful self – hands are often the first place that show ageing.
Ouch factor: It's over in just a few short minutes and feels no worse than a few sharp pricks.
Downtime: None. Though injection sites will appear slightly raised (bumpy) for a day or two following treatment.
Results: Profhilo isn't a dermal filler but a bio-stimulator therefore improvements are subtle, but for those without progressive signs of ageing, that's the beauty of it. Smoother, plumper skin is seen immediately, while long-lasting hydration takes a few weeks. Think of it as a long lasting moisturiser that doesn't need reapplying. Though, of course, please continue to apply SPF to prevent further damage.
Book it: £450 per hand. drdavidjack.com
12. Revitalised Skin with Neogen Plasma Treatment
BEST FOR: Resurfacing problem skin.
What happens: The Neogen Plasma Treatment is a nitrogen gas derived thermal plasma that dramatically accelerates skin renewal, think tighter plumper looking and more even toned skin. This treatment is a godsend for those with problems such as active acne, deep acne scarring, pigmentation or rosacea. Unlike other treatments it can also be used around the eye area and can be used to tighten and lift the skin around the eyelids. Essentially it is a resurfacing treatment so it will improve your skin quality, evenness and elasticity of the skin.
Ouch factor: First numbing cream is applied for about 20-30 minutes before the treatment begin. The machine releases a soft noise when the shot is delivered on the skin, followed with a puff of air that you feel on your face. It's not painful but you feel a slight heat sensation. Braver clients are known to skip the numbing cream.
Downtime: If you opt for the low or medium settings the downtime is about three to five days and for the first three days nothing can be put on your skin, apart from hyaluronic acid. The skin starts to peel in the first few days while the cells regenerate. If you opt for a higher setting for deeper scars, or more complex skin problems then the downtime can be two weeks. On the lower settings Ouronyx advise three treatments to see full results.
Results: After the initial redness and peeling subsided I could see a huge difference to the evenness and acne scarring, the annoying small spots that I had on my forehead for months had also totally disappeared plus my skin definitely felt plumped. This is a massively effective treatment if you don't mind a few days of not being able to adhere to your usual skincare routine. The clinic is unlike any others I have visited – set in a palatial building in St James, they take 3D photos of your skin before any treatment to analyse any damage and where to target the skin the most. When you are done, there are professional makeup artists ready to get you ready to face the world again.
Book it: From £800 per treatment. ouronyx.com
Featured image: Getty Images