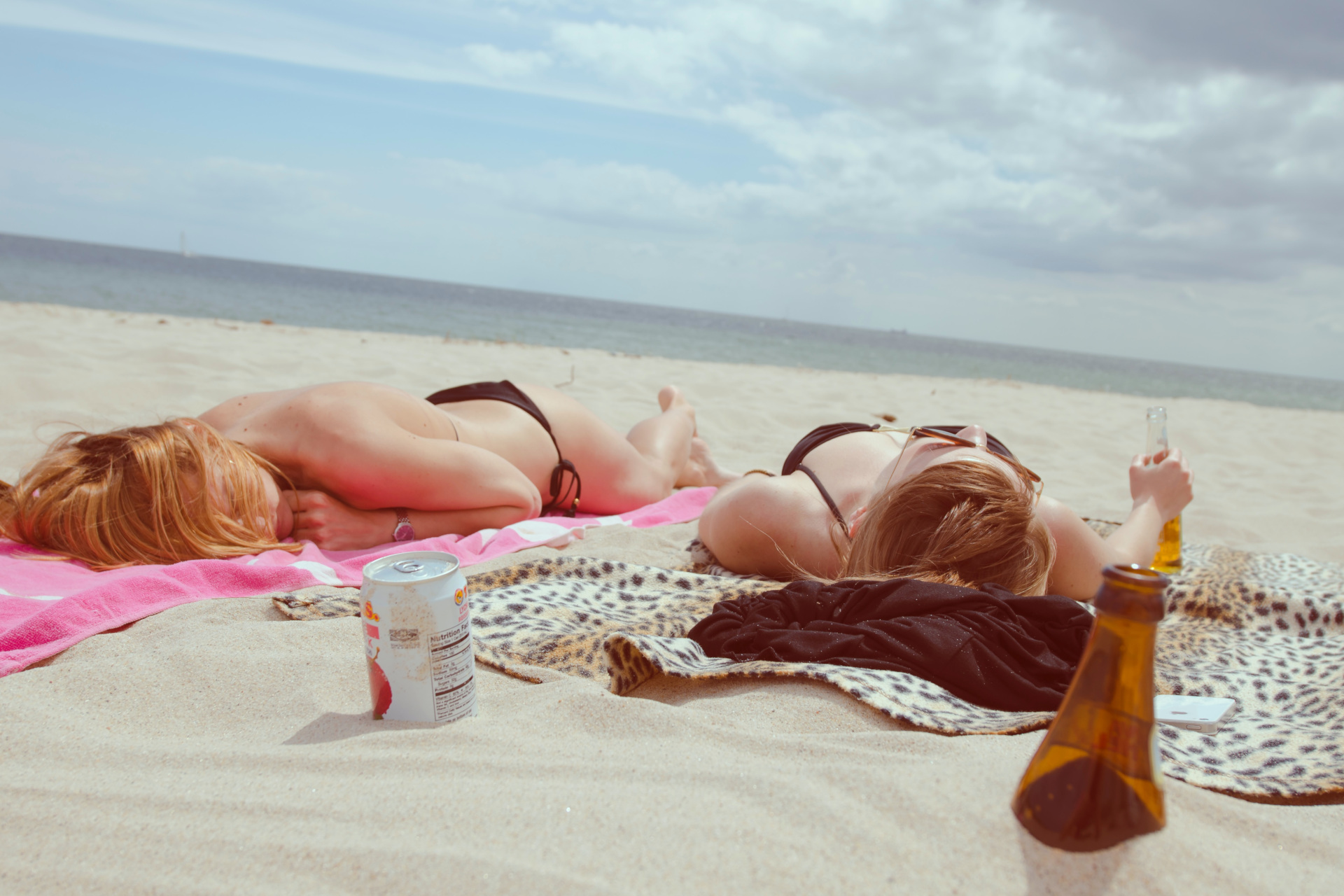 Are You Applying Your Sun Cream Wrong?
Here's how to layer your sun cream this summer
The sun is finally out, kicking off a season of beach days, walks in the park and drinks out in the garden. When making your summer plans this year, make sure to consider at least one thing: your skin. Want to get the most out of your SPF? Here's how to layer your sun cream, makeup and moisturiser – in the right order.
Are You Applying Your Sun Cream Wrong?
It's no secret that hot weather means slathering on an extra layer or two of sun cream, especially when we're going to be spending so much time outdoors. Sun cream acts as an essential barrier throughout summer, protecting our skin from the sun's harmful UV rays – which can cause premature aging, as well as wrinkles, leathery skin, liver spots, actinic keratosis and solar elastosis.
But with many of us also juggling a multi-step skin care routine and makeup, it can be difficult to know when exactly to smear a layer of SPF on our face and neck. While thankfully there aren't any specific products you shouldn't be wearing on top of sun cream, there's a way to make the layering process more effective.
What Order Should You Apply Sun Cream, Makeup & Moisturiser?
As with your usual routine, you should start things off with your skincare products, before moving on to SPF and finishing with your makeup. Below, we break down the order your should be applying your products:
1. Cleanser
Kick things off with a gentle cleanser; cleansing your skin can help remove dirt, excess oil and impurities, while creating a fresh canvas for your other products (helping ensure they can absorb more directly into your skin).
2. Toner
You can then use a toner to help balance pH levels, which again will help your skin absorb subsequent products more effectively. As the weather can be quite harsh on your skin during summer, you might want to opt for a more soothing toner, with ingredients like aloe vera, chamomile, cucumber, witch hazel or green tea.
3. Treatments
If you're one to apply treatments during your daily skin care routine, now's the time to layer up. Treatment products, like vitamin C serums, retinol or hyaluronic acid, should be applied to clean skin before moisturising. Make sure your treatment has fully settled on your skin before moving on.
4. Moisturiser
Now to lock everything in. During summer, it's better to apply a more lightweight moisturiser to avoid smothering your skin; apply a layer across your entire face and neck, so that it can hold in hydration (and any hydrating products you applied in the previous step). Moisturiser also helps to even out your skin, creating a smooth canvas for your sun cream. As with previous steps, make sure everything is absorbed before moving on to the next step.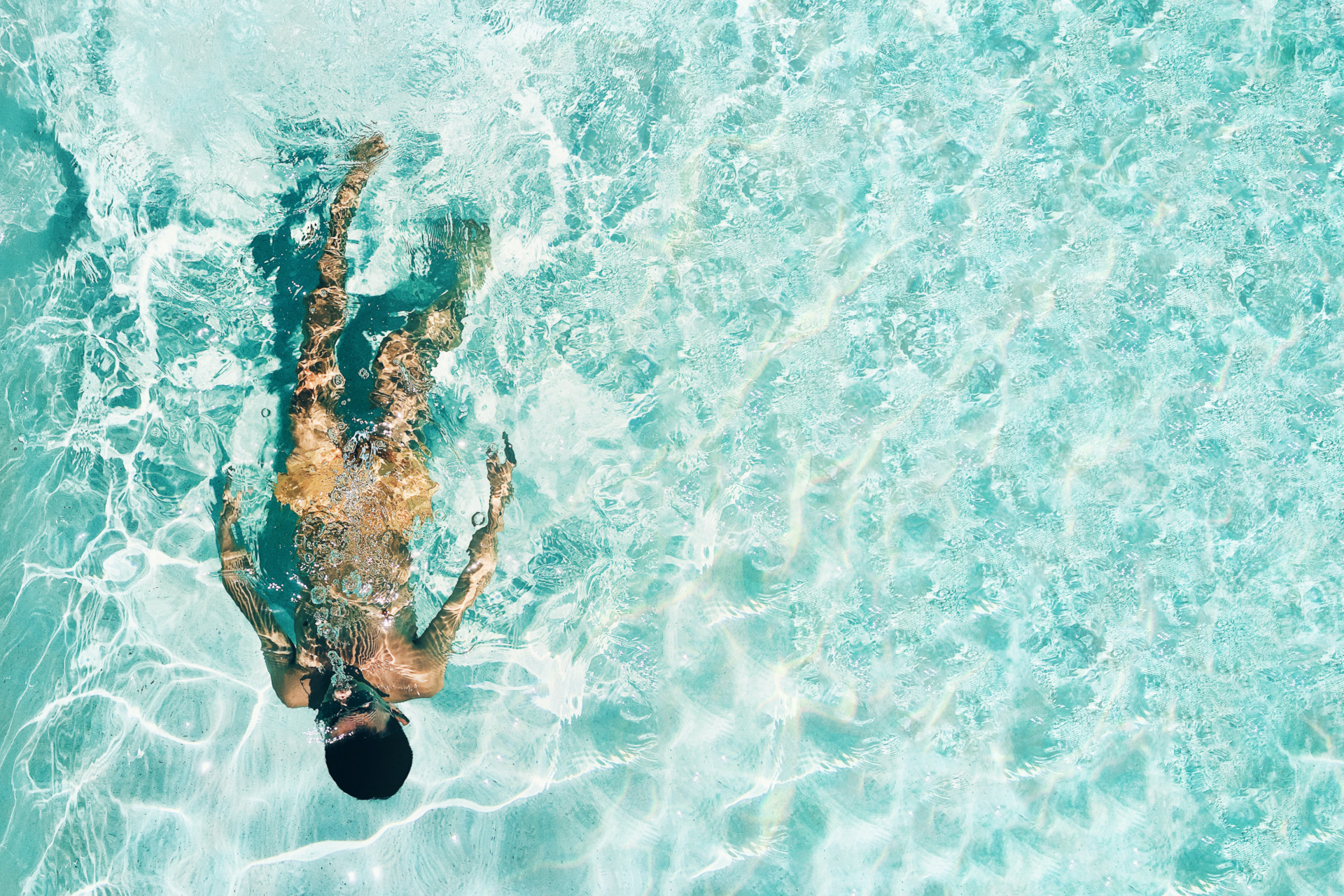 5. Sun Cream
And now for your SPF. Opt for a sun cream with an SPF of 30 or higher to ensure effective protection from the sun. You can use a sun cream specifically for the face (these tend to be lighter to avoid creating an oily complexion), or pop on your regular sun cream if you're in a pinch – just make sure you put something on. Some sun creams offer UVA (ultraviolet A) and UVB (ultraviolet B) protection; while UVA is more abundant, UVB can be more damaging, so it's important to protect against both if you can.
Make sure to apply your sun cream over your face, ears and neck, meeting up with the sun cream on your body not covered by your clothes.
6. Makeup
If you're putting on makeup, then it should be the last step of your morning skin routine. You should apply your makeup only once your sun cream has fully absorbed into your skin, to ensure it can properly work – you can also opt for makeup products with SPF, such as foundations and primers, to add an extra layer of protection.
When Should We Reapply Sun Cream?
If you're out and about, you should be reapplying sun cream every two hours. Being in direct sunlight, being in water and working up a sweat can wear down your initial SPF layer, so it's worth giving it a top up every so often.
Wearing makeup? Not to worry. You can apply SPF over makeup if you need to – and you should be doing this regularly. You can find numerous lightweight sun creams on the market that are perfect for layering over makeup. To apply, lightly blot your sun cream on top of your makeup using a sponge until it's been absorbed into the skin.
Featured image: Maciej Serafinowicz, Unsplash