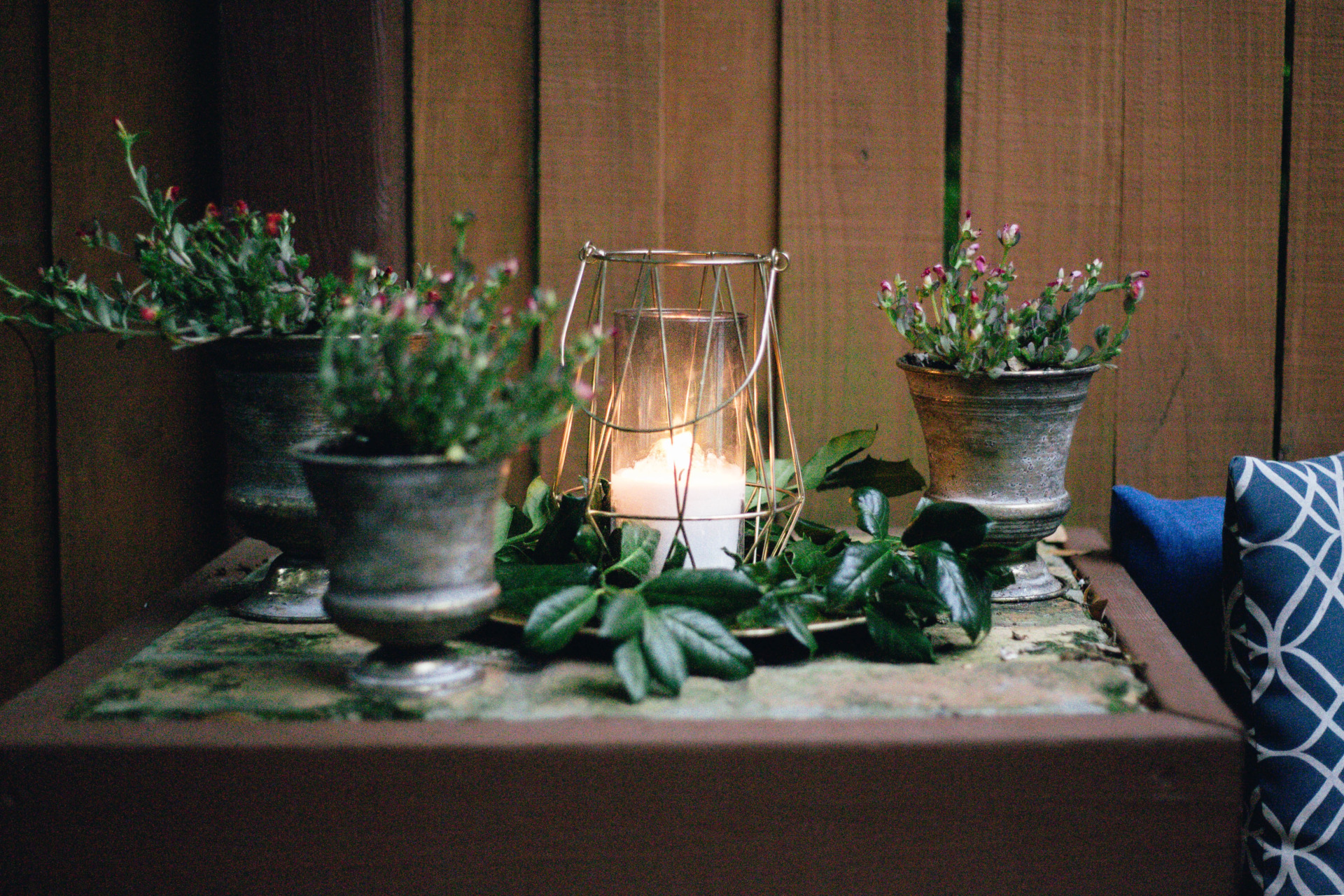 How To Make Eco-Friendly Homemade Scented Candles
Your next DIY project is here
Many of us consider our homes a personal haven, one which we are free to put our personal stamp on – and what says 'personal' better than a candle you've made yourself? We've teamed up Natasha Garbawi, the founder of candle brand SUN.DAY of London, to find out how we can make our very own candles sustainably at home using eco-friendly ingredients.
The Country & Town House Responsible Buyers' Guide
How To Make Eco-Friendly Homemade Scented Candles
Formulating and creating your own candles at home can be a mindful and rewarding process, especially when it comes to bringing out your creative side. Read on to see how you can have a go at making candles at home, using eco-friendly materials.
1. Find your scent
I like to start by envisioning what scent or feeling I'd like to create in my space. For example, invigorating notes of fir needle, eucalyptus and pine needle will cleanse and purify, cedarwood and rose are thought to help you to switch off and relax, and lavender and juniper tar provide grounding and balancing properties that help create the perfect ambience before you slumber.
You can create a scent with natural and organic fragrance, essential oils or even herbs and tea leaves. In order to achieve a subtle fragrance from the latter, all you need is dried leaves (or twigs) such as thyme, sage or lavender. Seep the herbs or tea leaves in warm wax or oil for several hours, and then sieve the contents, leaving the wax free of any flammable debris. This maceration will then be poured into your final scented wax candle at the end of the process. Adding essential oils will enhance the scent throw and add to the therapeutic benefits to the wax. Try to choose natural scents where possible, as artificial dyes and fragrances can release harmful chemicals into your home.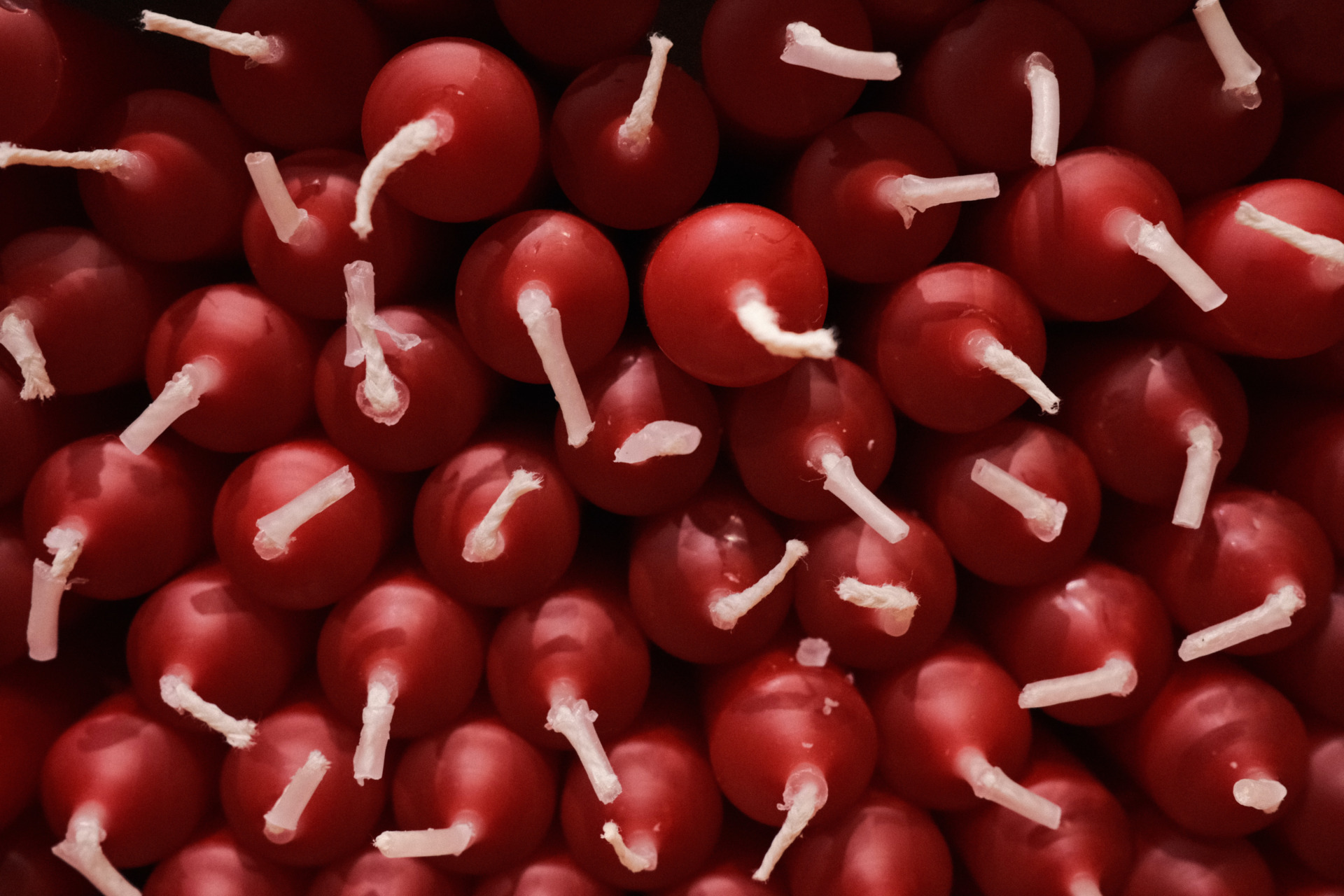 2. Choose a wax
I prefer to source plant-based wax in the most ethical and sustainable way possible. Soy is a popular choice but there are concerns about the soybean industry in general when it comes to deforestation, pesticides and fertilisers. Paraffin is also considered highly unsustainable due to it being a non-renewable resource.
Conscious alternatives include local ethical beeswax, which you can source from UK-based beekeepers, and rapeseed. It's also worth remembering that other waxes such as coconut – although incredibly pure and sustainable – would need to be blended with a stronger wax to ensure the candle keeps its structure and doesn't melt too quickly (that's why you'll see a lot of brands using a blend of waxes for their candles).
3. Pick your wick
Finding the correct sized wick can be tricky depending on your vessel. Most wick manufacturers will provide a rough guide on what's best, but remember that there are a number of factors at play: the type of wax, the level of throw desired and the temperature of the room that the candle will be burned in. The key is to try several wicks to avoid tunnelling (when only a small portion of the wax around the wick melts while the candle is burning) or overheating, but bear in mind that cotton and wood are considered the most sustainable options.
4. Finding the right vessel
This is the perfect opportunity to use something that would otherwise go in the bin. Always try to use recyclable materials and repurpose old containers. The best material for candle vessels is glass, which is both non-flammable and non-porous – and the thicker the glass, the less likely it will crack when used. An ideal secondhand vessel is a jam jar, which already has a thick and sturdy structure.
You can also repurpose old holders and containers from candles you've already used up – these will already be perfect for use.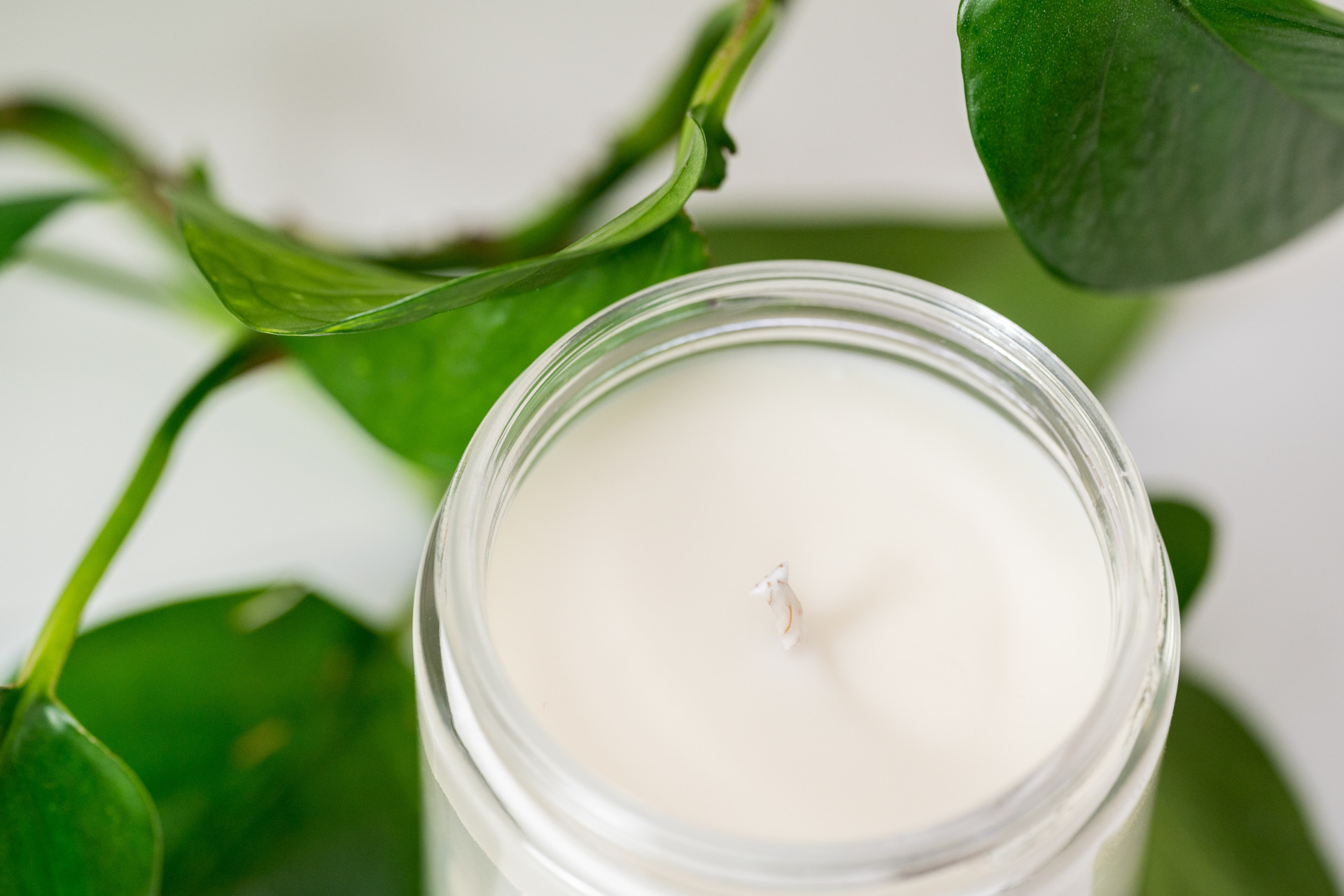 5. Put it all together
Once you have all of your ingredients ready, it's time to build your candle.
Position and place the wick inside your vessel of choice.
Melt your blended wax to the desired melting point using a double boiler method. This involves using two pots, where you fill the bottom pot with a few inches of water and then add a pot containing your wax on top. Set your hob to a simmer and let the wax gently melt, and then add your blended fragrance to achieve the final result. *
Once these elements are combined, you can pour your candle and let it cure for 24 hours. Once cured, it's all ready to be lit and displayed in your home. Enjoy!
* It's worth bearing in mind that the scent will drastically change depending on the carrier it's in. Adding too much fragrance won't necessarily make your candles stronger, but could become more flammable! Care must be taken to ensure the essential oils are added in a restrained way, especially citrus oils which have a low flash point.
EXPLORE
Find out more about Natasha and her brand at sundayoflondon.com
Featured image: Annie Theby, Unsplash