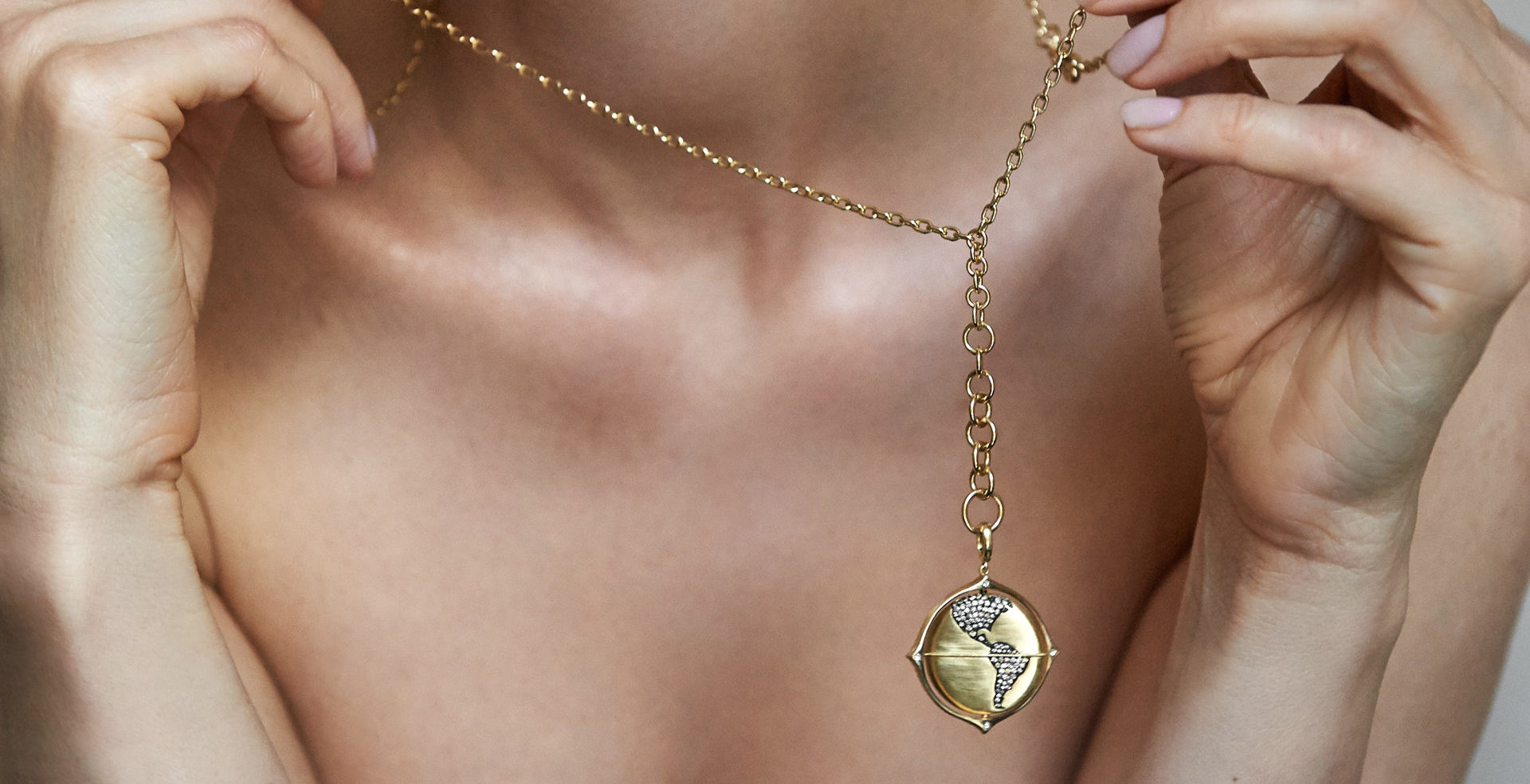 Solid Gold Jewellery: How Best to Invest
---
Invest in gold that can be treasured forever
While gold jewellery is predominantly desired for its luxury status and striking aesthetic, the style of bijouterie might also be a worthy investment…
Beautiful Fine Jewellery to Invest In Now
For centuries, gold has been a desired commodity worldwide, used to make money, medicine – yes, really – and of course, jewellery. But for all its practical and sentimental use, gold can also be considered a valuable investment when you take into account its perpetual appeal. As Annoushka Ducas, founder of fine jewellery brand Annoushka, says, 'gold has never and will never lose its desirability, nor its intrinsic value.' It is worth noting, however, that the jewellery designer is referring to solid 18ct gold – gold in its simplest form.
Why should you consider investing in solid gold jewellery? The answer is simply to ensure longevity and as Annoushka says, to 'honour our materials.' She states that nothing can equate to a refined 18ct gold design; 'no substitute can ever compare to the unique and visceral magnetism of this precious material, the sense of magic and awe when you hold it in your hand'.
Is it worth investing in solid gold jewellery?
'Gold, and by this, I mean solid gold, is eternal', says Annoushka. A lot of ostensible gold jewellery has been gold-plated; this means that the pendant, earring, ring or so on has been crafted with the likes of brass, copper or sterling silver (naturally more affordable materials) but plated with gold. The result is gold vermeil, a piece of jewellery that looks like gold but is in fact not entirely pure and therefore will be prone to wear and less likely to last. Annoushka also states that the use of gold in this way removes its intrinsic capacity to be re-purposed. 'The solution is not to provide the consumer with a lifetime re-plating guarantee, but to encourage jewellery designers, where possible, to use real gold, that can be treasured and passed down to future generations.' In other words, solid gold jewellery is a long-term investment which can be enjoyed and worn for years to come.
Alexandra Whittaker of jewellery and watch auction house Fellows adds that ultimately, it is important to invest in or buy something you will enjoy, but that it is also worth considering that some jewellery may hold its value better than others. For example, she states that jewellery from 'established and well-known designers such as Tiffany & Co., Cartier and Van Cleef & Arpels would likely be more valuable in the long run than a newer designer without their established fanbase.' She also adds that buying second-hand or pre-loved pieces will always offer better value for money, particularly those sold at auction. 'This is because you are not paying VAT and the extra costs that go along with being the original owner. The same is true for watches, cars and so on.'
How to go about investing in solid gold jewellery
There is often a lot of controversy over whether gold is a 'smart investment', but the key thing to remember when investing in gold jewellery is to invest in something you, or someone you know and love, will cherish. As Anoushka states, 'by buying solid gold, they [customers] are making an investment in something which will last forever, not throwing money at a passing trend.' If it's not a financial investment, it certainly should be a personal one.
We recommend investing in gold jewellery from a trusted brand or supplier such as Annoushka (you can shop Annoushka's solid gold collection at annoushka.com), or as Alexandra suggests, at an auction. She also suggests heading to the Jewellery Quarter and Hatton Garden, where you'll also find gold bullion available to buy. But why might investing in solid gold jewellery be more worthwhile than that of bullions or coins? 'You can wear it!' she says. 'Why buy something to keep it in a safe? You may as well enjoy it.'
Featured image: Annoushka
READ MORE: The Best Sustainable Jewellery Brands / The Best New Special Edition Watches To Buy Now