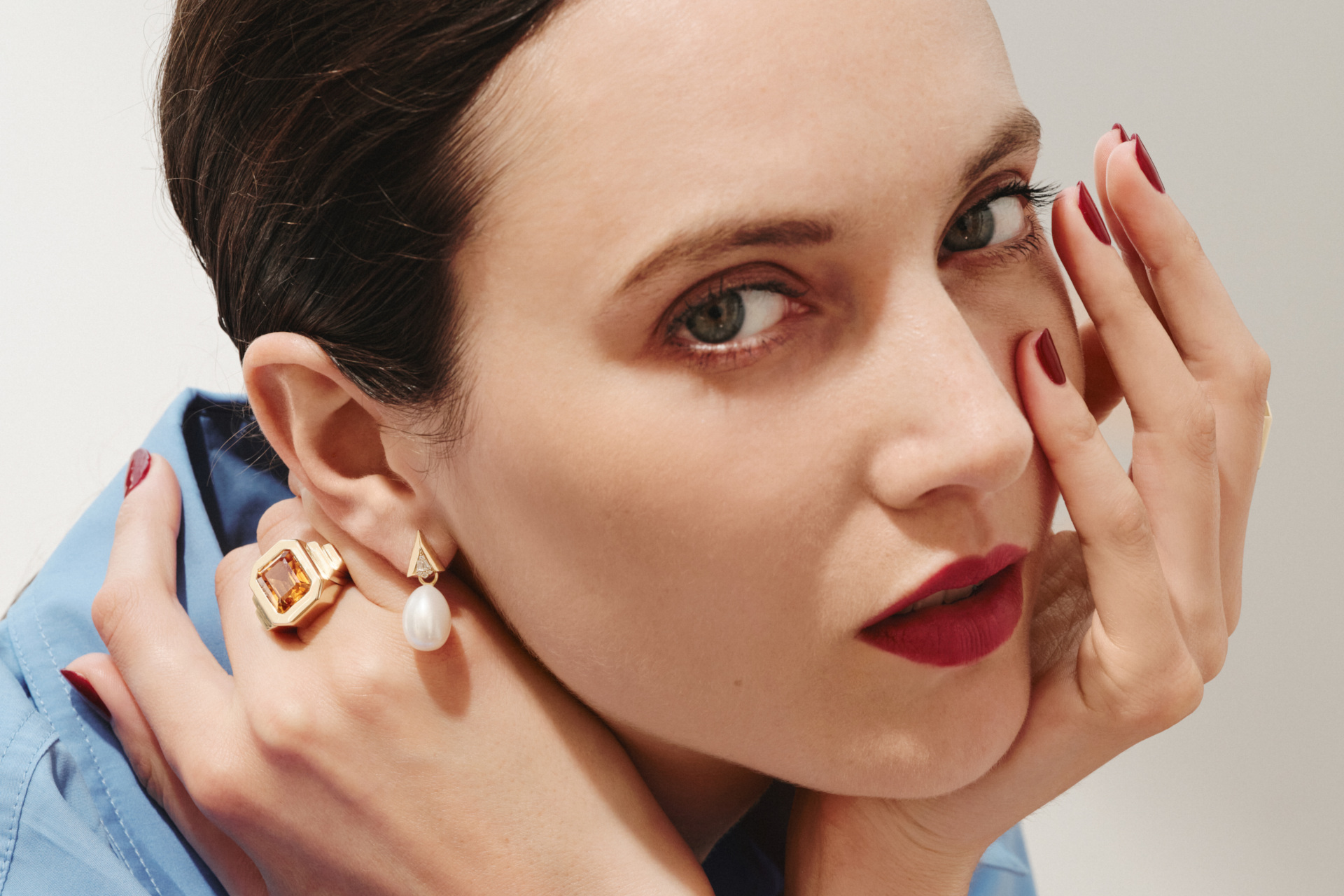 Annoushka Takes on the Roaring Twenties with New Fine Jewellery Collection 'Flight'
---
Your first look at the Art Deco-inspired collection
British fine jewellery brand Annoushka is taking us back a century, to the era of jazz, flapper dancers and prohibition, with its latest collection titled 'Flight'.
Annoushka Launches New Fine Jewellery Collection 'Flight'
While a time many of us would rather not think about, the pandemic has created a whole new creative sphere thick with possibility. It is this new age that is celebrated by British jeweller Annoushka, which looks back at a very similar moment in time 100 years ago with its new collection 'Flight'. Taking inspiration from the 1920s Art Deco movement, 'Flight' is imbued with the 'spirit of embracing change'.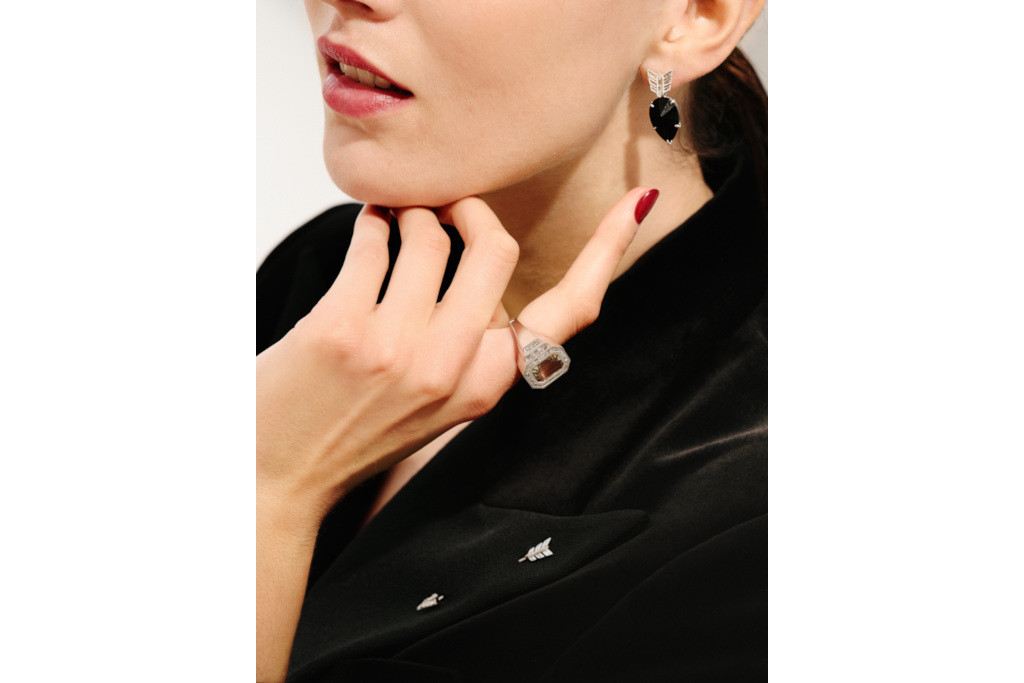 Contrary to Annoushka's signature play on organic forms and shapes, the new collection centres around the symmetry and clean lines characteristic of the movement. Repeated motifs present throughout the collection include arrowheads, chosen for their association with courage and peace, and featherheads, which are synonymous with freedom.
Hard stones take centre stage in the collection, infusing yellow gold and white gold with vibrant colour, and crisp lines are given a fun twist with chain fringing – echoing the movement of flapper skirts and beaded headpieces.
The collection also features three statement cocktail rings, created with golden age glamour in mind. Think chunky bands, symmetrically layered settings and large stones in shades of aquamarine, citrine and olive quartz.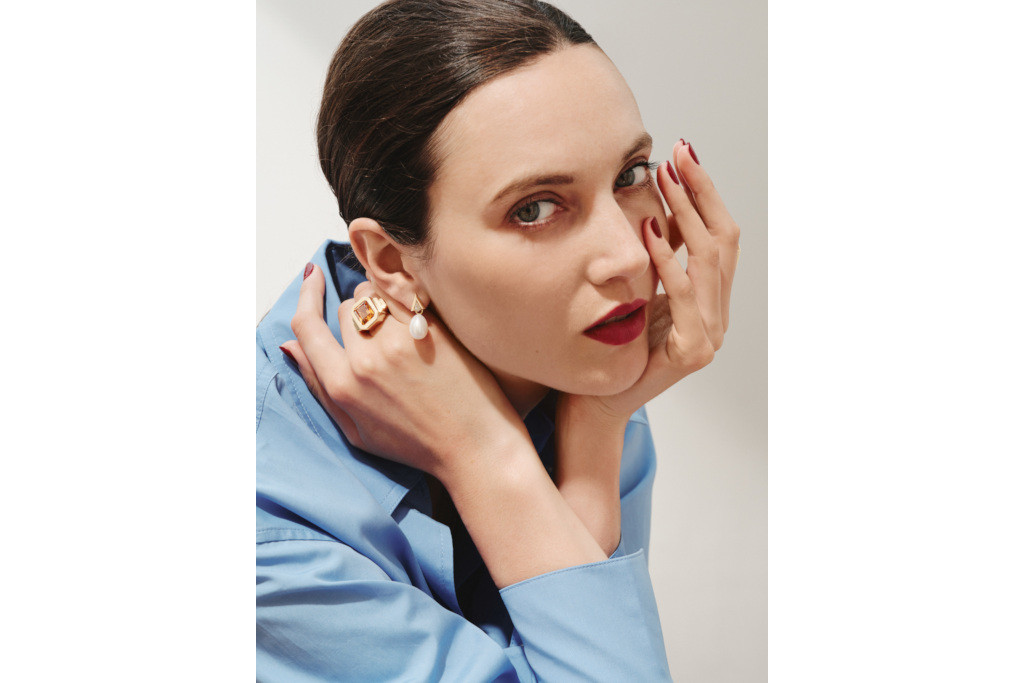 'For as long as I can remember, I have loved Deco,' says Annoushka Ducas, the brand's eponymous founder. 'There is something about the symmetry and sense of balance, glamour and energy that I find endlessly appealing – it was the era that inspired the first piece of jewellery I designed 30 years ago, which opened a new chapter of my life – so it feels poignant to return to it now.'
EXPLORE
Images courtesy of Annoushka
DISCOVER MORE
The Internet is Obsessed with Welded Jewellery / A Very British Guide to Buying Vintage Jewellery