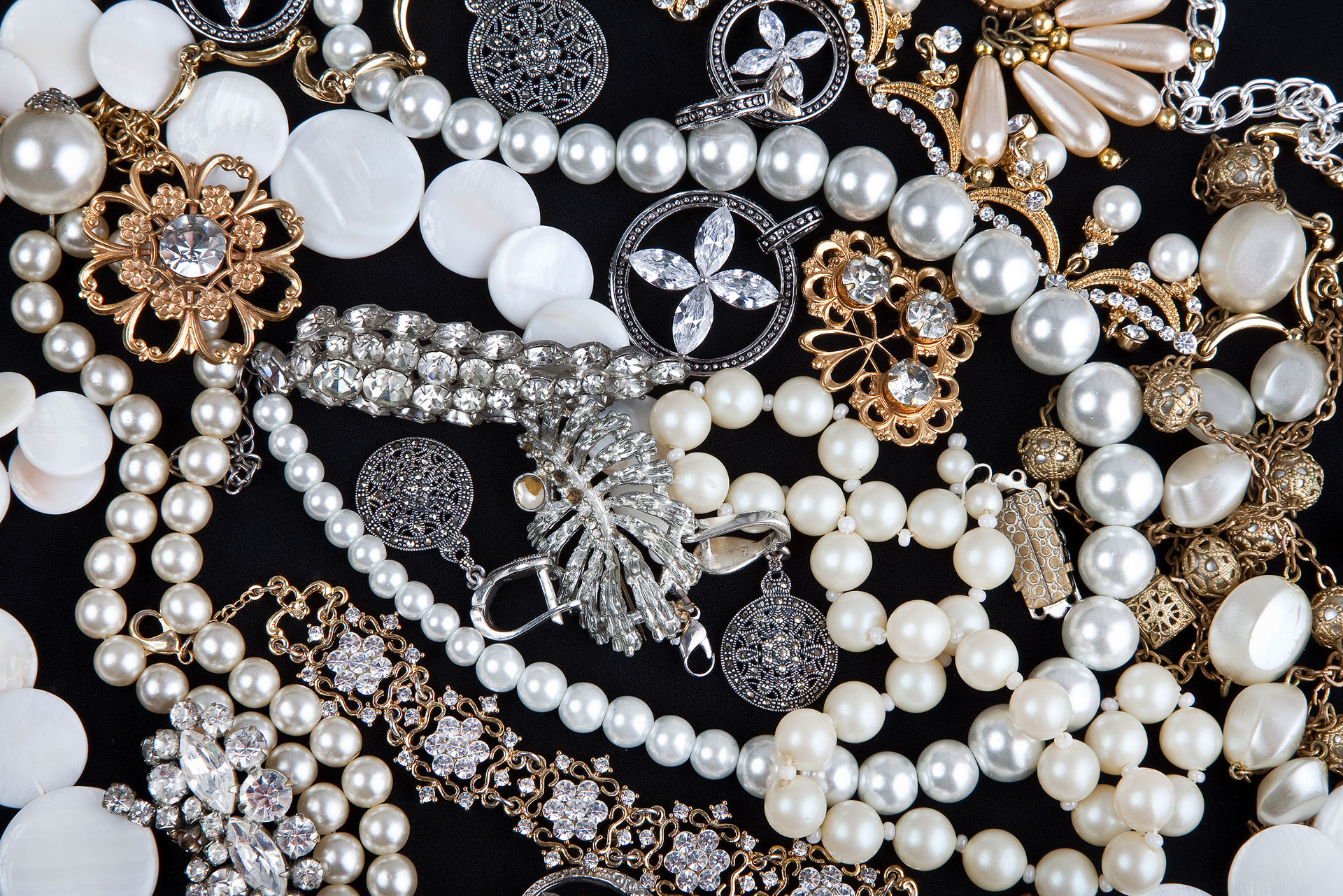 A Very British Guide To Buying Vintage Jewellery
Timeless elegance and lasting value
With the growing focus on provenance, ethics and sustainability in jewellery, there's no better time to debut any vintage sparklers that may have languished in jewellery boxes for generations. But even if you don't have any tiaras gathering dust in the family coffers, don't fret: we've enlisted the expert advice of Guy Burton, director of venerable antique jewellery dealer Hancocks (established in Mayfair in 1849, it can now be found in the Burlington Arcade), who has shared some tips on what to look out for when you're hoping to invest in a vintage piece. Happy shopping.
The Guide to Buying Vintage Jewellery
While gold has historically been considered a smart investment and diamonds are, after all, forever, Guy maintains that it's a mistake to look at vintage jewellery as something to keep locked away in a safe until it increases in value; like any big jewellery purchase, a vintage piece should come with an emotional connection.
Nevertheless, vintage jewellery comes with a timeless appeal that you're unlikely to get with newer, trendier pieces, which also gives it a sustainable edge over modern gems: classic, finely made pieces rarely lose their value. Now that we are rightly more concerned about sustainability in everything from interiors to fashion, there's no reason not to extend those principles to the adornments we spend much of our time wearing. As Guy notes, there're really no getting around the fact that 'a newly-mined diamond has an enormous carbon footprint', something that buying vintage would mitigate – the stunning quality of many vintage pieces is an additional bonus.
With that in mind, here are some of the key things to bear in mind when choosing a piece for life.
Investing in Art, Antiques & Fashion: A Guide
Look for a signature
Just as today, the mark of a fine jewellery brand or a well-known fashion Maison will increase both the value and price of a piece of jewellery, so look carefully for an engraving. However, at a time when numbers of talented jewellers and craftsmen were much greater, the big labels weren't alone in producing fantastic pieces – getting an expert to examine the setting and intricacy of design will confirm if a piece is of high quality.
Choose your era
Increasingly popular today, the angular, Art Deco-inspired styles of the '20s and '30s – known as the 'Golden Age' of  jewellery – were a radical break from the more old-fashioned designs of the Victorian and Edwardian eras. Much like the fashion of that time, jewellery designs rebelled against traditional norms, creating truly unique pieces with just as much detail in the setting and design.
If you're aiming to forego any sparkle in favour of the minimalist aesthetic, look out for jewellery from the '40s and '50s. The austerity of post-war era discouraged any showiness in jewellery and clothing, meaning that fine gold pieces produced during this time, though no less beautiful, tended to do away with flashy gemstones, making them ideal for incorporating into your everyday wardrobe.
Consider the old cuts
Elegant, unique in design and gracing the ring fingers of everyone from Scarlett Johansson to Emily Blunt, vintage engagement rings are certainly having a moment. Hancocks reports that brides-to-be are increasingly looking towards vintage styles worn by the stars of Old Hollywood, but it's when you're looking for a classic diamond solitaire that the older cuts (quite literally) shine brighter.
Antique cuts have a smaller table – the flat, topmost part of a diamond – which results in a higher crown and, consequently, a much deeper-looking stone with more colourful flashes, which looks particularly stunning by candlelight. This difference in an old cut stone is made especially clear when compared to a modern diamonds, which are often 'sparklier' but flatter in appearance. The names to look out for are the Old Mine (a precursor to the popular cushion cut) and Asscher, a square-shaped emerald cut.
Knowing that, in a time long before the invention of ultra-precise lasers, diamonds were shaped only by hand and eye is also what makes old-cut rings infinitely more special.
For more information on antique and vintage jewellery, visit Hancocks at 52-53 Burlington Arcade, W1J 0HH
Featured image: GettyImages