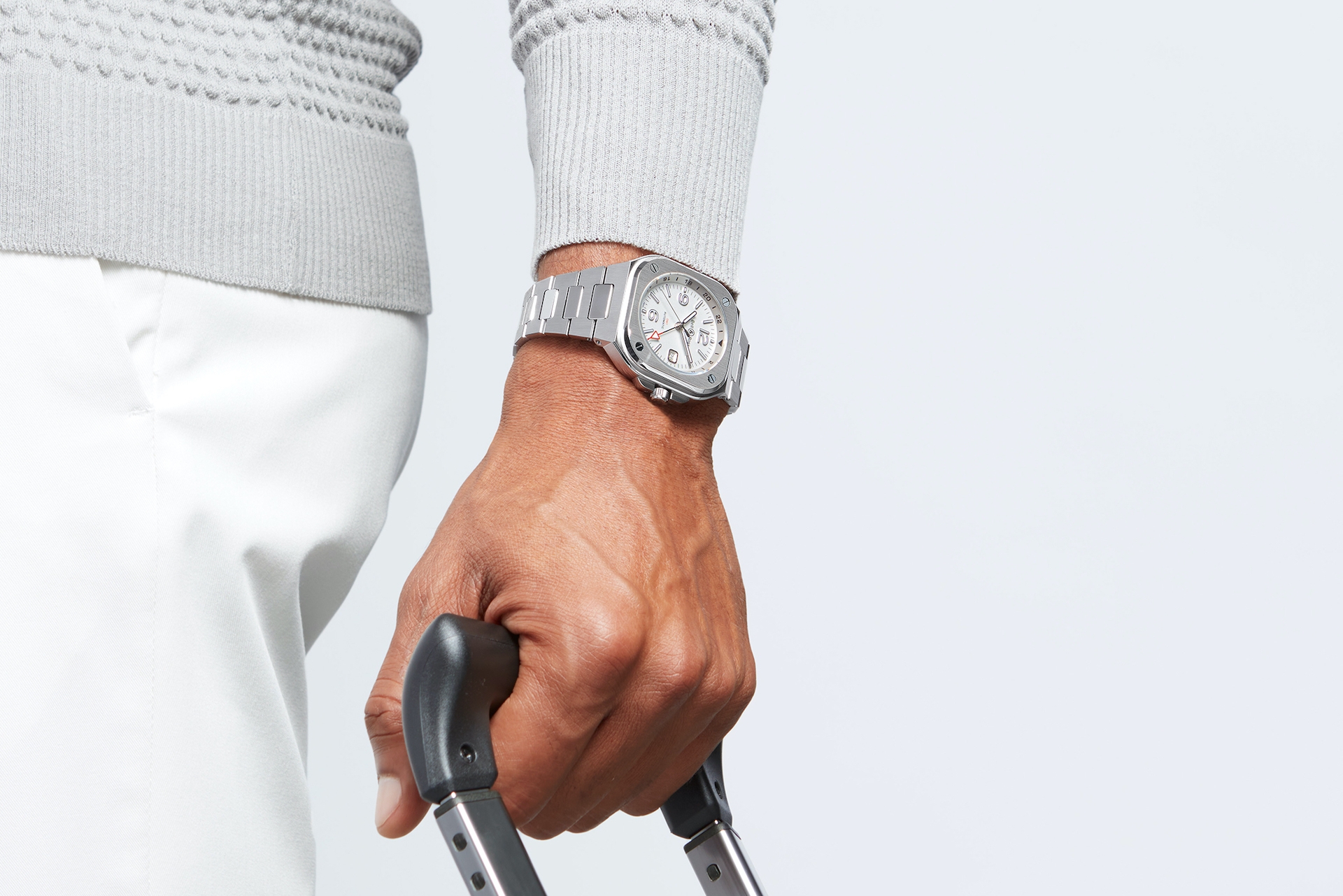 Best GMT Watches For Your Wrist
---
Need to be in two places at once? Forget time travel or magically apparating – with these clever GMT watches you can be whisked all over the world with the flick of your wrist. 
Best GMT Watches
What is a GMT watch?
The GMT part stands for 'Greenwich Mean Time', which, according to Royal Museums Greenwich, is 'the yearly average (or 'mean') of the time each day when the sun crosses the Prime Meridian at the Royal Observatory Greenwich.'
Essentially, on the global 24-hour clock Greenwich Mean Time is zero. In the age of exploration and trading by boat, sailors would set their timepieces to GMT, and then calculate where they were (their longitude) according to the difference between the local time and the time in Greenwich.
A GMT watch stands out from other timepieces as it has a 24-hour hand that indicates a second time zone. This points to a second time scale that reads to 24 instead of 12, usually located on the innermost portion of the watch dial.
The 24-hour hand can be set to whichever time zone you like, so your watch can tell you the time in two places around the world – very handy if you're travelling or working away from home, or if you have friends or family abroad.
Some GMT watches also have a rotating bezel and a fourth hand, meaning you can easily set a third time zone. Modern iterations offer innovative and playful interpretations of the GMT function, like the Fabergé example below.
Who invented GMT watches?
The invention of the GMT watch is inseparable from the advent of air travel in the 1950s, when new airlines started emerging and travelling became more common. Pan Am approached Rolex and asked the brand to create a watch that would help its pilots and crew keep track of different time zones as they jetted around the globe. In 1954, Rolex delivered its ref. 6542, the Oyster Perpetual Master-GMT, and the watch world was never the same again.
Shop GMT Watches
Whether you're a frequent flier, watch connoisseur or just looking for exciting new wristwear, here's C&TH's pick of the most exciting modern GMT watches.