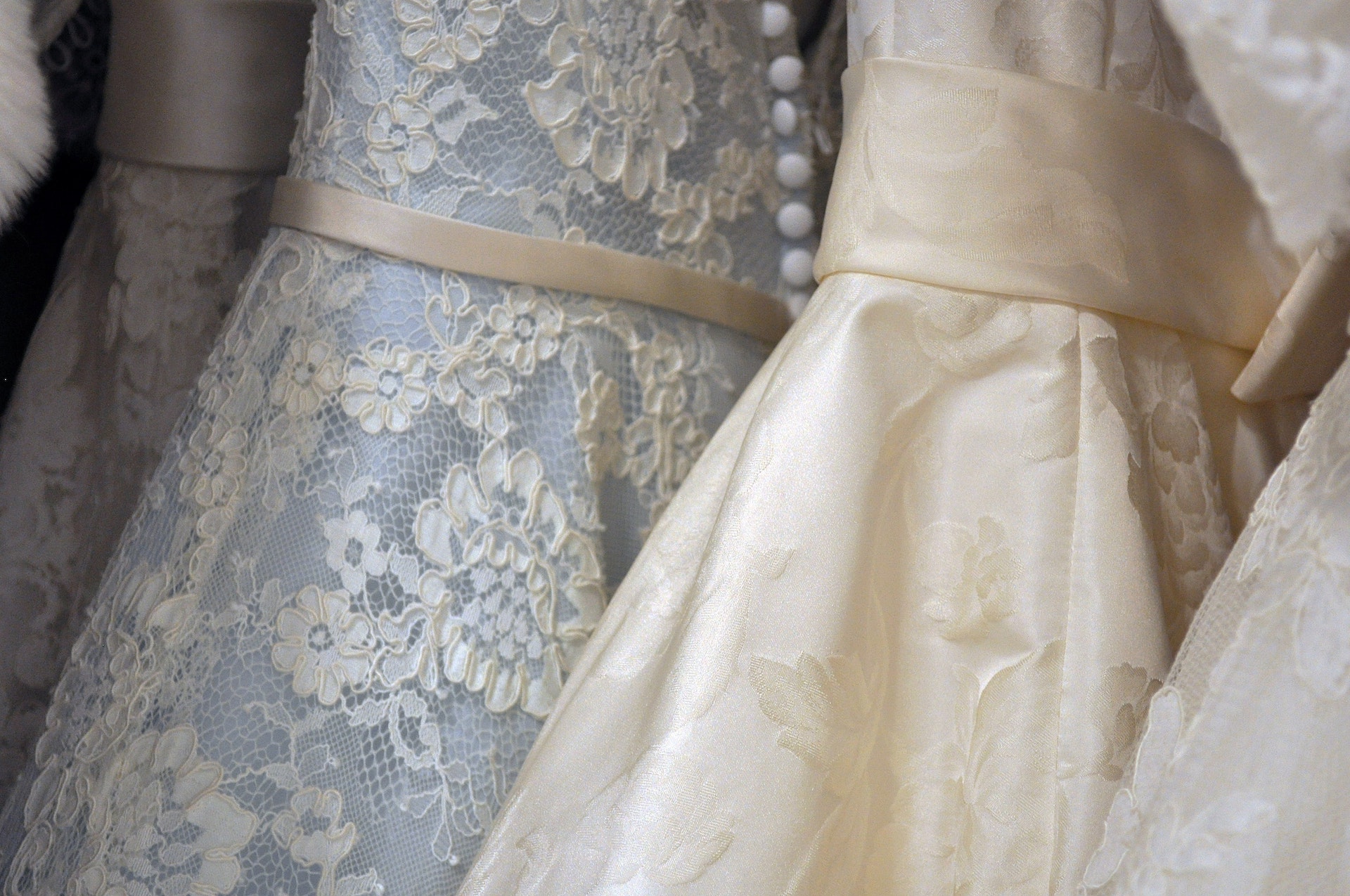 How to Buy a Vintage Wedding Dress
Opt for a totally unique look for your big day by buying vintage
There are many great reasons to choose a vintage wedding dress over a more modern number: its story, utter uniqueness, irreplaceable look and feel, or its sustainable credentials. But whatever your reasons, a vintage wedding dress can be the perfect option for your big day – just ask Princess Beatrice, who borrowed her Norman Hartnell dress from her grandmother, Queen Elizabeth II, for her wedding to Edoardo Mapelli Mozzi in July 2020.
So, here's what to think about when shopping for a vintage wedding dress – and where to get it, whether online or in-store.
The Country & Town House Responsible Buyers' Guide
What To Think About When Buying A Vintage Wedding Dress
Research your era
It's an understatement to say fashion has changed quite a lot since the beginning of the 20th century, with long Edwardian skirts and corsets exchanged for miniskirts and camouflage jackets by the Nineties. So if you're shopping for a vintage wedding dress, be aware of the multitude of choice laid out for you: do you want a full-skirted New Look dress from the 1950s? A flirty flapper dress from the 1920s? A louche, long-sleeved Seventies number? Narrow down what you're looking for, and alter your online search terms accordingly – it'll make your final choice that much easier. 
Put time in
Some brides want to walk into a boutique and come out a couple of hours later with The Dress. But if you want a vintage wedding dress, be aware that the search might take that bit longer – especially if you have something definite in mind.
Check the sizing
Anyone who has shopped for vintage clothes before will know that sizing has changed a lot in the last fifty years or so, meaning a size 12 from the 1960s is more like a size 8 now, and so on. In this case, it's always best to try any vintage wedding dresses on before you buy them – or if that's not possible from an online retailer, to send your measurements in so you can get as accurate a picture as possible.
Find a good tailor
Furthermore, be prepared to have to alter your dress to fit or change elements that you might not like. Even Princess Beatrice had The Queen's gown altered for her wedding day, adding puffed sleeves and a satin trim on the hem.
Prepare to be surprised
When you're shopping for any type of vintage clothing, it's best to go in with an open mind. You might not be able to source exactly what you have in your imagination (and there are modern dressmakers and bridal boutiques for that), but you could be in for a wonderful surprise, coming away with a vintage wedding dress you had never dreamed of.
Where to Buy a Vintage Wedding Dress Online
Cambridge Vintage Bridal
Offering a great range of vintage wedding dresses for 'eco-minded brides', this is an online shop, inspiration hub and supplier portal all in one.
Shop: etsy.com
Etsy
The home of small brands, Etsy is a great place to hunt for vintage wedding dresses. Sellers like Harriet's Frocks, Green Glamour Gowns and the prviously mentioned Cambridge Vintage Bridal offer a brilliant selection.
Shop: etsy.com
View this post on Instagram
ReSee
A chic online vintage hub, Paris-based ReSee stocks wedding-worthy dresses from the likes of Céline, Chloé and Prada, as well as older styles without labels.
Shop: resee.com
Vestiaire Collective
Vintage buffs will also be very familiar with Vestiaire Collective. Although not dedicated to wedding dresses, you can pick up a beautiful vintage style from a big name.
Shop: vestiairecollective.com
Retold Vintage
Minimalist brides, this one's for you. Uber-cool London-based vintage site Retold also has a bridal section, stocking carefully selection of dresses and separates. Sign up to find out more.
Shop: retoldvintage.com
View this post on Instagram
Where to Buy a Vintage Wedding Dress Offline
Although currently closed due to Covid, this small bridal boutique in Brighton offers by-appointment browsing and fittings.
Shop: You can shop on brightonvintageweddingdresses.co.uk or etsy.com. Bookings are by appointment only, email [email protected] for more information
Bridal Reloved
With boutiques all over the country, this is a good choice for brides looking for a luxury wedding dress at a fraction of the price. It offers a range of pre-owned and ex-sample wedding dresses from names like Jenny Packham, Stewart Parvin and Temperley.
Shop: Multiple locations across the UK, to find your nearest visit bridalreloved.co.uk
Abigail's Vintage Bridal
From the 1890s to the 1970s, this vintage bridal boutique in Oakham, Rutland, has over 200 dresses in stock. Consultations are 1.5 hours long and a full alteration service is also available.
Shop: Bookings are by appointment only, email [email protected] or visit abigailsvintagebridal.co.uk for more information
View this post on Instagram
Ashwell & Co
Located in Bristol, Ashwell & Co (formerly known as Heartfelt Vintage) sells a wide range of vintage dresses from 1900 to the 1980s, as well as offering alterations if necessary.
Shop: 32 Alma Vale Rd, Bristol, BS8 2HY, ashwellandco.com
Jane Bouvis
The beautiful antique lace and textiles in Jane Bouvis's boutique in Notting Hill are pretty dreamy. Choose from vintage lace wedding dresses, or a selection of silk slips or tulle gowns. Plus, she's got a range of ornate antique accessories, from pearl crowns to intricate veils.
Shop: Unit 7 Portobello Green Arcade, 281 Portobello Road, London, W10 5TZ, janebourvis.com
View this post on Instagram
Featured image: Anna Docking, Unsplash