Want to make your own vintage jewellery? Sangeeta Bhaskar, of I Made it Myself craft workshops, tells us how.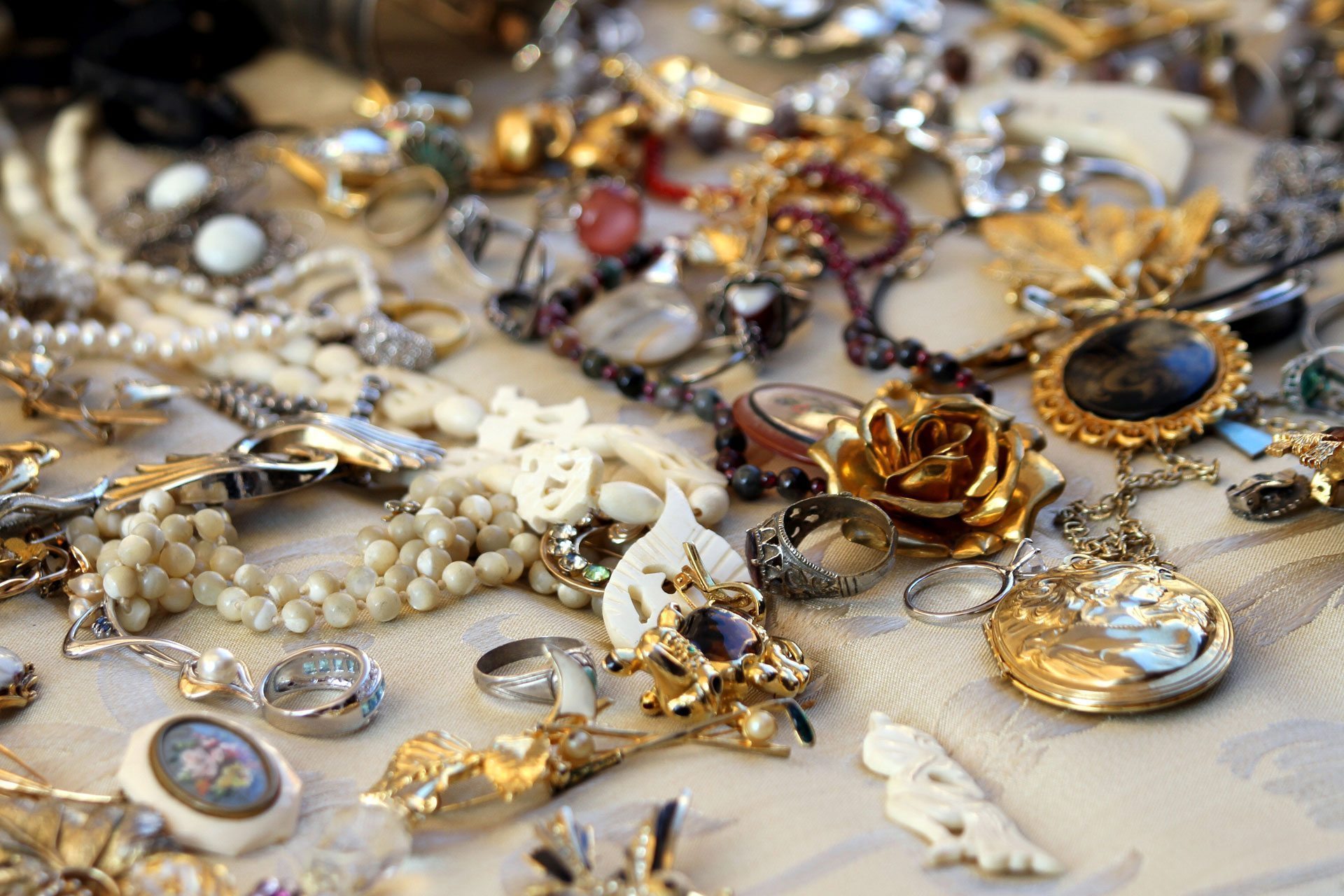 Gather together pieces of old jewellery, creamy pearls or beads; it doesn't matter if they are broken or unstrung. Begin scouring antique fairs for old brooches; a brooch can be turned into the focal point of a stunning necklace. Reworking jewellery teaches you to look at things through fresh eyes.
You will also need a few other essentials: cutting pliers and round-nosed pliers for taking old pieces of jewellery apart and reforming them, crimp beads, jump rings, nylon wire and clasps. You can track all these down online.
Using your pliers, remove pins from old brooches. Restring pearls or beads onto nylon wire, and then join everything together using the heroes of jewellery making: crimp beads and jump rings. Once you have mastered a few simple techniques they can be used in almost any design you like. What you really need for making reworked jewellery is a love of turning the old and unused into something beautiful and unique.
Course participant, Lucinda van der Hart, develops a new passion
I am feeling deeply indebted to team 'I Made it Myself'. They have unlocked a door; unleashed a passion.
In my early teens (a few years ago, then) I tried my hand at silversmithing. I spent hours slaving away with a chisel, attempting to get the curve of a ring perfect; welding the links of a silver chain while trying not to set my hair or anything else exciting alight. It was hard work – and ever since I have appreciated the work of art that is a truly beautiful piece of jewellery.
A slightly less labour intensive way to make some original jewellery (and perfect for those who would like to give a crafty interest a whirl without over-committing to a new hobby) is to potter along to an 'I Made it Myself' contemporary craft workshop. My class was in (you guessed it) how to make reworked vintage jewellery. It took place in a rather lovely room above a Chiswick gastro pub. Vintage tea cup candles flickered, homemade biscuits and cappuccinos were offered. It was a gorgeous way to spend a Sunday morning.
Most importantly, I took home from the class my own piece of reworked vintage jewellery – and some basics skills in at-home jewellery making. And the latter have already been put into practice. I have made a couple of my own creations already – and have somehow convinced the owner of my local charity shop to sift through her donations and find me vintage pieces to get to work reconstructing.
And, to my surprise, since my foray into vintage jewellery making, I had a short conversation with a friend, which went something like this:
[Amazing friend, unaware of my new hobby]: 'I love your necklace, it's stunning'
[Me, glowing with pride]: 'I made it myself…'
*First published in 2013*
---