HOME
JEWELLERY & WATCHES
The Unique Jewellery Designers Transforming The World Of High-End Bling
Shiny, glitzy individuals
By Melanie Grant | 2 months ago
In Robert Frost's poem The Road Not Taken, he stands before two pathways in a yellow wood. One feels familiar and inviting, the other devoid of footprints and undisturbed. He ponders both before taking the road less travelled and his poem has become a poignant metaphor for individualism. Frost won four Pulitzer Prizes with his ability to use rural settings to examine deep philosophical themes. He could have succumbed to lack of aspiration but instead pursued his love of poetry. This individualist thinking, rejecting comfort zones and social expectations, enabled him to become a pioneer. The jewellery artists who make their mark are equally individualist. These jewellery designers have all gone into the yellow wood without a map and discovered themselves, whatever the consequences. 
Meet The Unique Jewellery Designers Breaking The Mold
James de Givenchy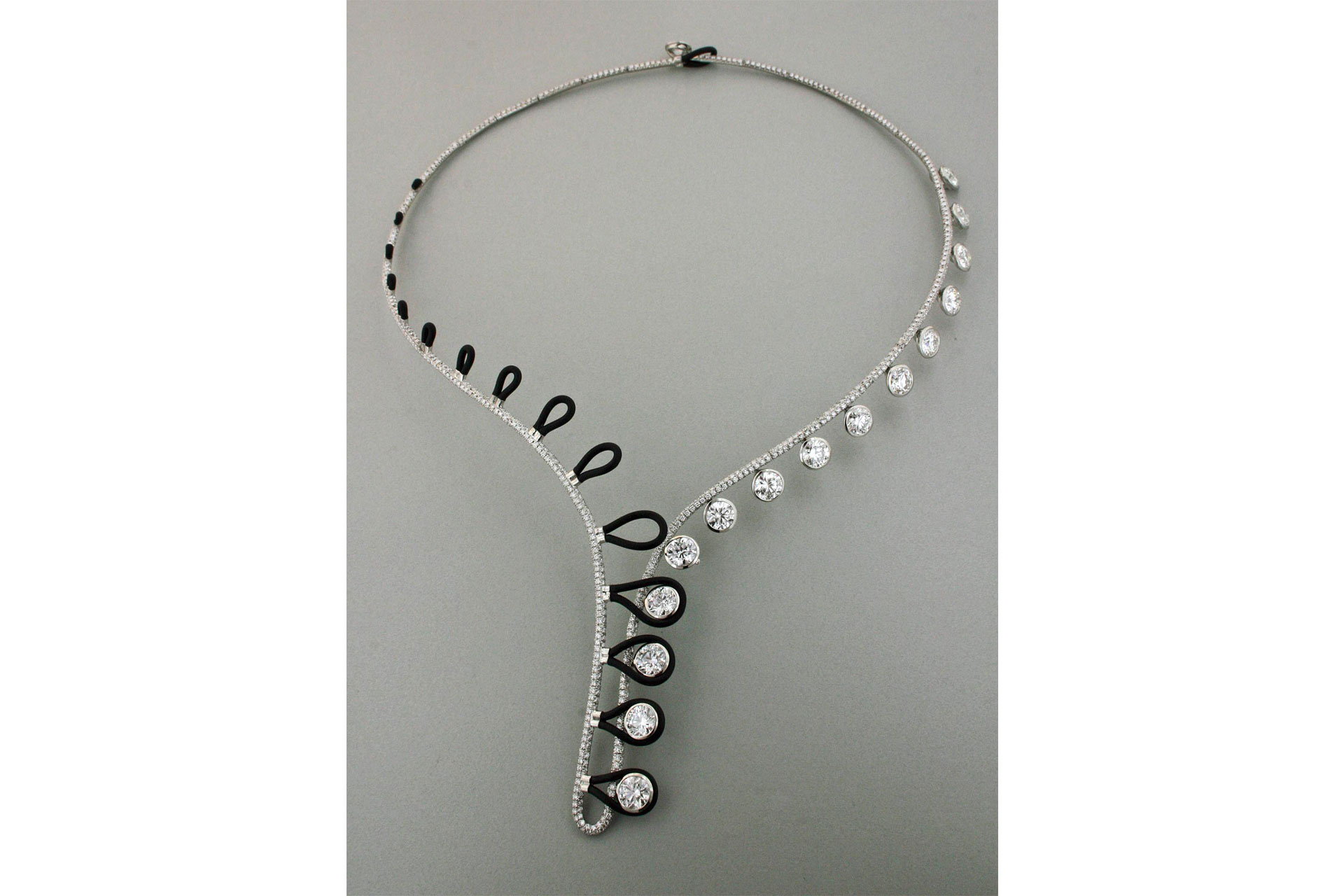 The cost of precious materials in jewellery, combined with hiring skilled craftspeople and jewellery designers to execute a singular vision, can crush a dream. Worse still, it can turn a jewel destined for greatness into an 'investment vehicle' – but not if you are James de Givenchy. In his twenties he was commissioned by powerful collectors such as Nan Kempner, who gave him the freedom to be himself as well as valuable guidance. Yet it was collaborating with Sotheby's Diamonds that inspired him to start a workshop and take control of his creativity. He experimented with steel, leather and ceramic, making a rubber necklace with diamond buttons that he was told 'ruined the stones'. But his designs sold out and he learned a valuable lesson: 'Individualism is about doing things my way. Not so much on my own but standing alone in the way I look at things.' Wildness of this kind cannot be taught and cannot be diminished by those with less imagination.
Wallace Chan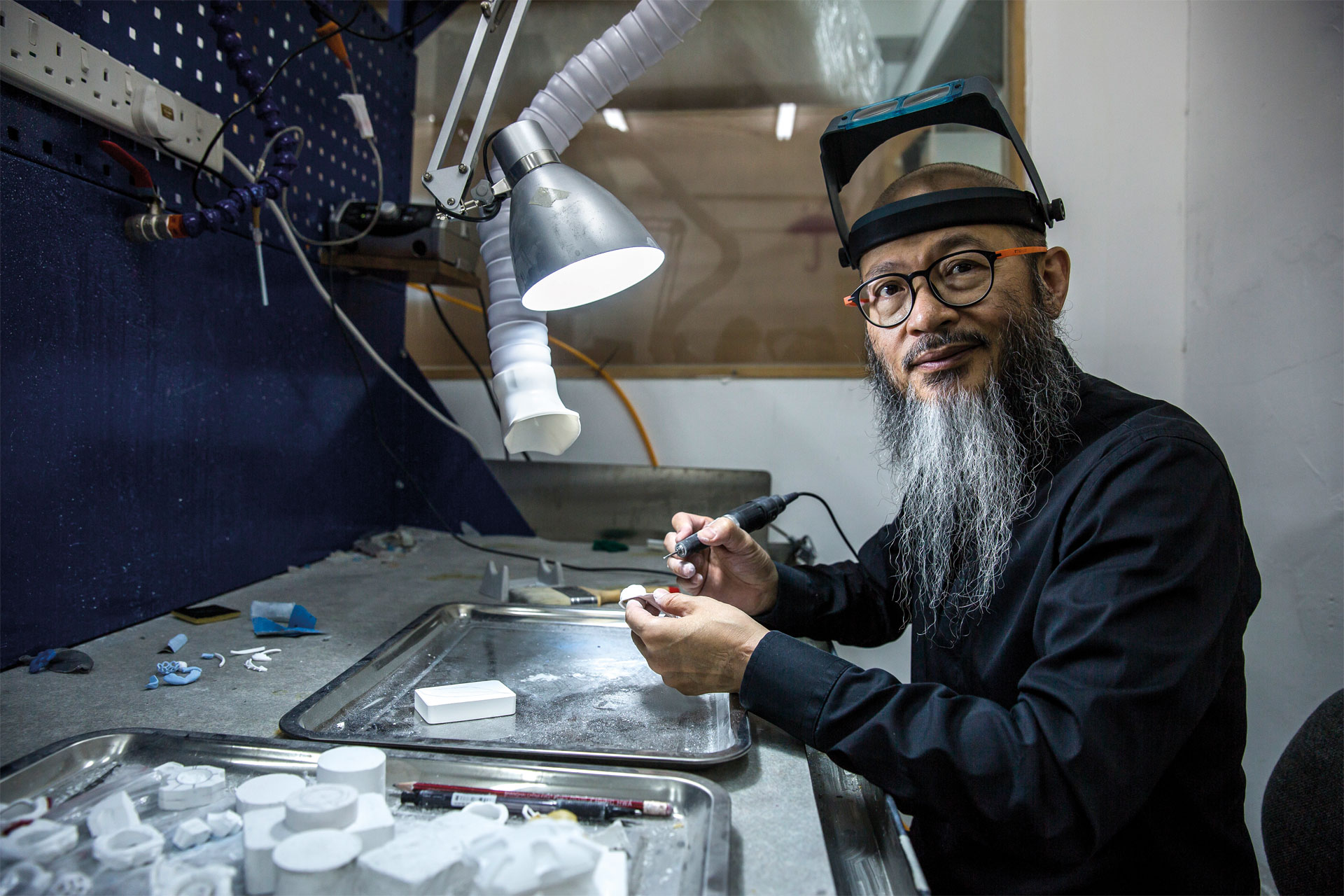 Wallace Chan was considered a family disgrace when, at 16, he left a gemstone carving apprenticeship in Hong Kong to start his own practice. He was intent on carving intaglios and Greek mythological scenes in rock crystal, leading to his invention of the Wallace Cut, where a single face etched inside a stone has multiple reflections. Like de Givenchy, he was reprimanded for devaluing the stones and he went to an auction house who sent his work to the jewellery, and then the art, department when they couldn't decide where to put him. 
'My eagerness to belong was in conflict with my desire to break free,' he says. 'Half a century of experience has taught me… at the end, only history will give me my place.' In September, he exhibited more than 150 unique jewels at Christie's London in his largest European exhibition to date.
Christian Hemmerle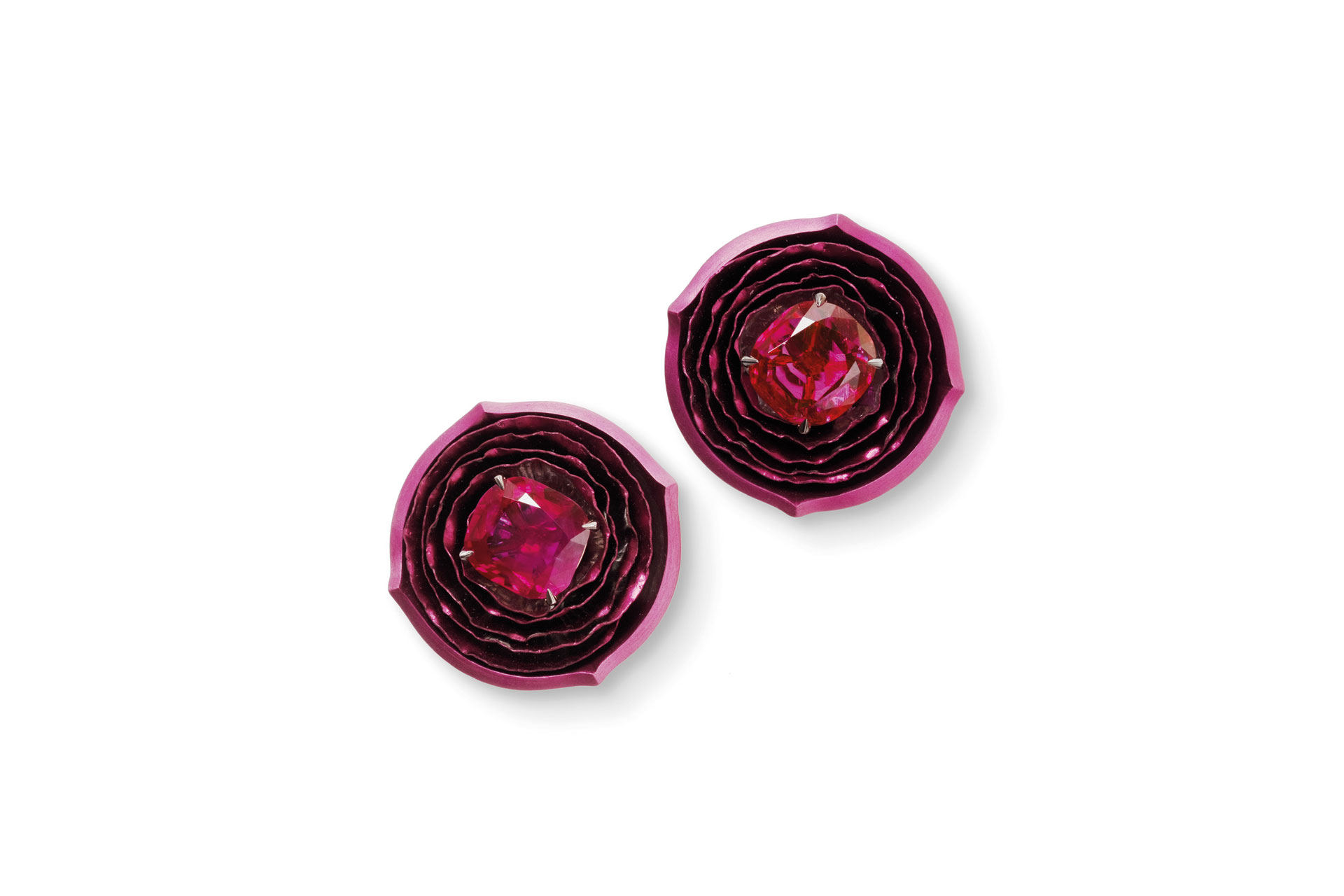 Being unique at Van Cleef & Arpels, which is led by CEO Nicolas Bos, comes with the responsibility of educating the next generation of mavericks to become something more, via its L'Ecole, School of Jewelry Arts (now expanding to Shanghai and Dubai). The sculptural Escale Antique 'Rome' bracelet from its new Le Grand Tour collection recalls the 18th and 19th centuries, when fledgling individualists would go travelling, broaden their minds, and find their true calling. However, surviving financially while creating something the world may not yet be ready for is rarely taught at school.
'To be totally free is difficult,' muses Christian Hemmerle, whose family business has created designs that shift the spectrum of figurative jewellery for 130 years. 'We don't answer to the stock market, we're not doing it for the balance sheet and I believe this is part of our success. If you always create with an eye on profitability, then the greatest jewels would never be made.' Hemmerle's matchstick earrings in iron and patinated bronze with rubellite tips follow its carved jade Leibniz biscuit earrings and a brilliant series of mushroom brooches with a cult following. Balance sheet be damned. 
Claire Choisne
Ideas are at the root of it all. Claire Choisne, Creative Director at Boucheron, recently crafted a massive hair ornament bow from magnesium – ten times lighter than gold – a bejewelled pocket and a gargantuan optical illusion necklace for her More is More collection. She designs two high-jewellery collections a year – the first archive-inspired but the second fully indulging her creativity without limits, with company support. 'We are living up to our reputations as the rule breakers of the Place Vendôme,' says CEO Hélène Poulit-Duquesne. 
Having a vertically integrated business makes the economics easier to control even if flawless diamonds are riskier to play with, according to François Graff: 'We are diamond artists and our experience, plus an unrivalled inventory of stones, ensures that our designers and master artisans are free to experiment.' Experimentation leads to avant-garde thinking, which is everything.
Glenn Spiro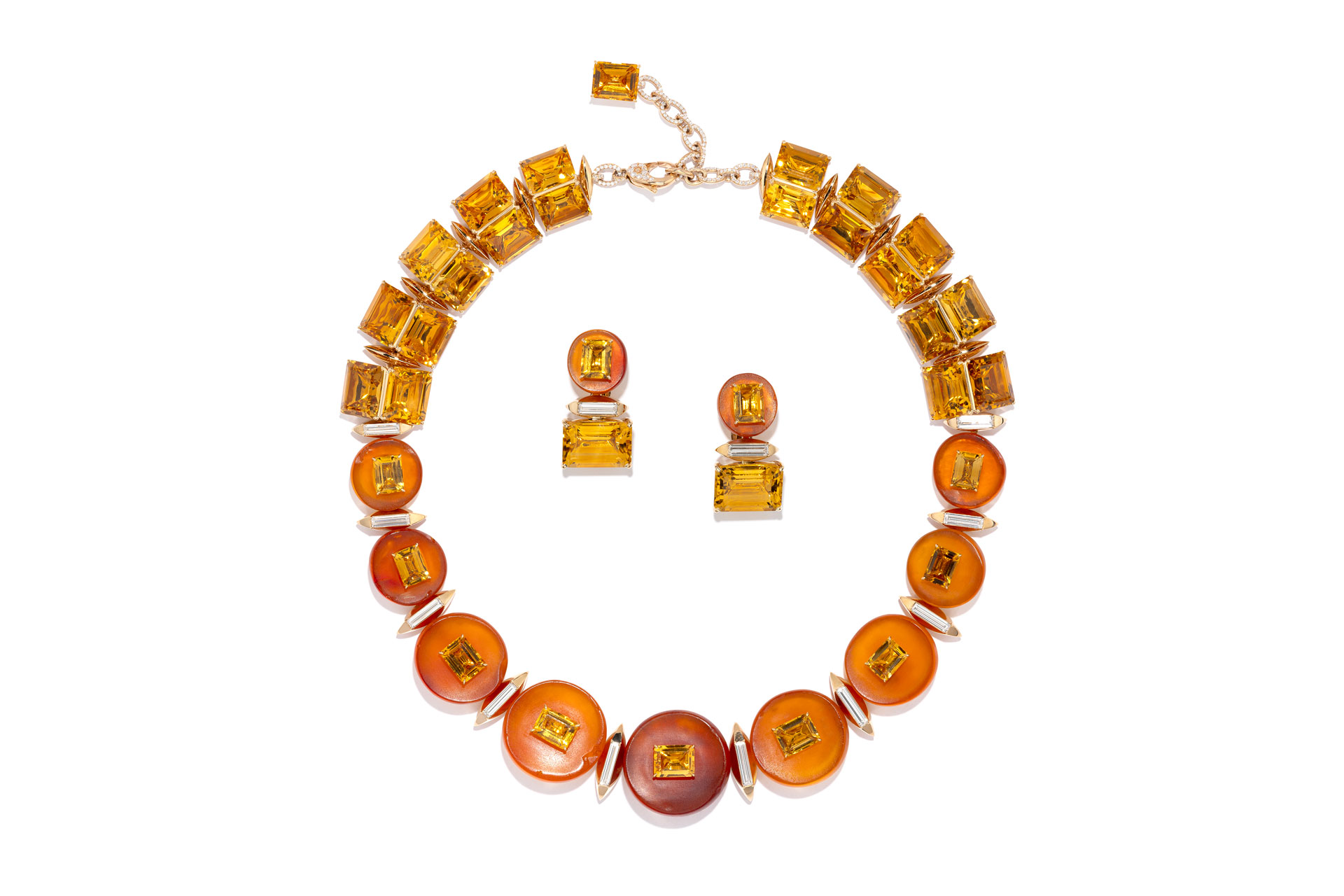 From whopper diamonds to ancient artefacts, Glenn Spiro has exuberantly embraced both within a design language that is resolutely his, but which grows more eclectic as time passes. Spiro's Old World Collection, showing at this year's PAD London (10–15 October, padesignart.com), is an ode to the medieval modern aesthetic, with peppery antique wood, fat glossy amber beads and spicy citrine. He makes this evolution look easier than it really is, which is dangerous for those starting out. Collectors will always need the exquisite talents of the master jeweller because as the world gets smaller, the thirst for undeniable originality grows stronger, but they need to be brave. 
'There are two types of people.The ones who want the Rolex everybody has and the ones who want what no one has. These are my clients and those of everyone else who does what I do,' says de Givenchy. The majority of jewellery designers trample down the picnic route towards humdrum design, which is why these artists are so special. They rebel against the basic economic principle of making something everyone loves in favour of making something they love. In 1923, Frost wrote another poem, entitled Nothing Gold Can Stay, where he asserts that precious things are fleeting and temporary by nature. Jewellery immortalises the power of individualism, sealed forever in gold and stone, and for that I'd gladly walk to the ends of the earth.