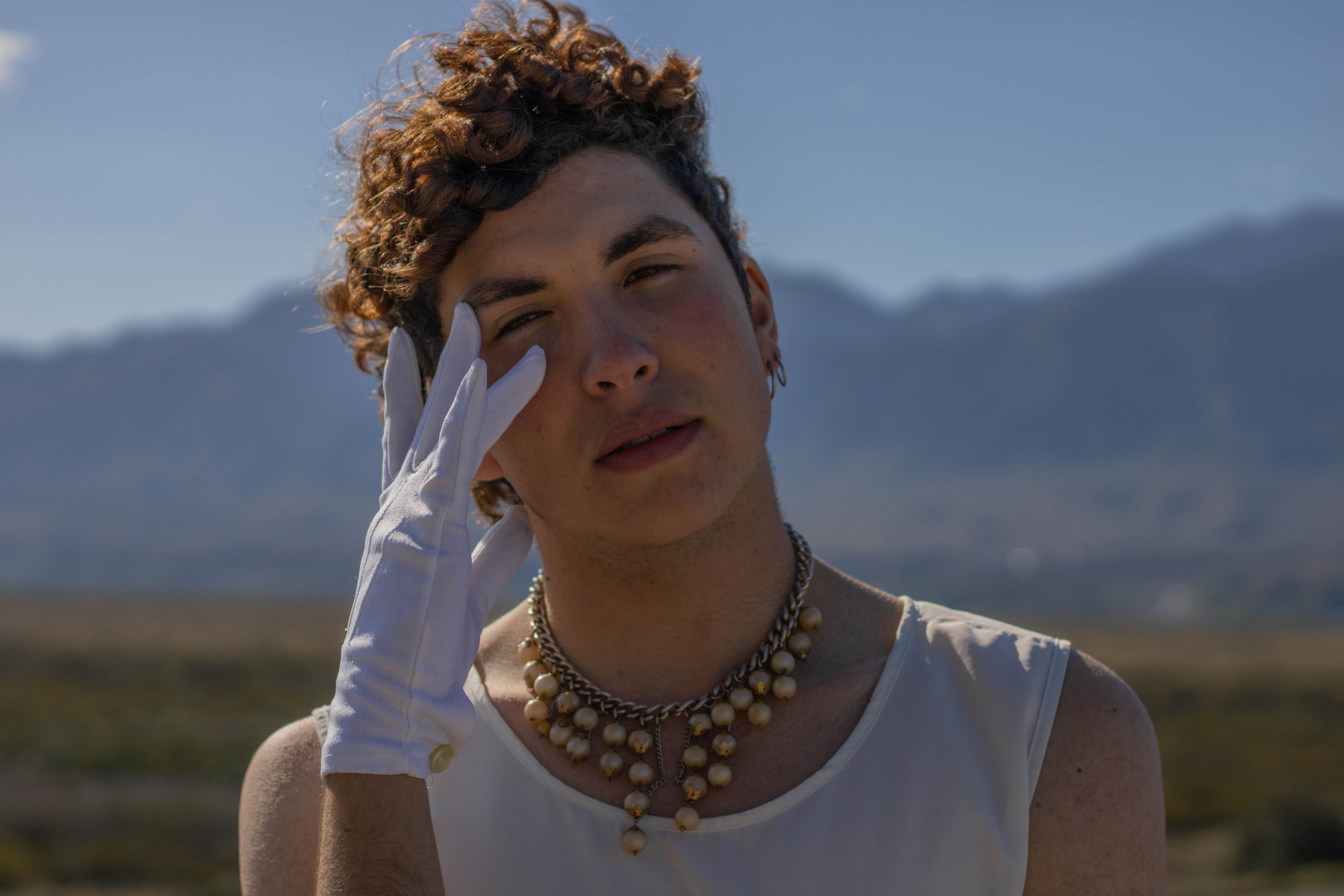 HOME
JEWELLERY & WATCHES
8 Gender Neutral Jewellery Brands Perfect for He, She & They
Jewellery you'll fall in love with, however you identify
Times have changed, and the need for gendered products – we're talking skincare, makeup and jewellery – has waned. Gender-fluidity is taking the wheel in the world of fashion, blurring the boundaries between menswear and womenswear to give us clothing and accessories that speak more of the person wearing them than ever before. Jewellery, which has long sat on the line between genders, is a historically genderless accessory (if Shakespeare can wear a pearl earring, why can't we?) that has only been fashioned for a gendered audience in the last few hundred years or so. But fear not, the jewellery brands of today are making their mark with gender neutral creations for all. These are the brands to know now.
The Best Gender Neutral Jewellery Brands
Specialising in 'serendipitous wearable sculptures', Loveness Lee creates wearable art for all. The brand, which was founded in 2016 in London, puts an emphasis on texture and abstraction – meaning designs are decidedly neither overtly feminine or masculine. Preferring to let the materials take control and form their own shapes, Loveness Lee's catalogue is full of 'happy accidents' that ooze character.
A cult favourite amongst multiple celebs – including Justin Bieber, Lizzo, Jennie Kim and The Kid LAROI – Ian Charms is a female owned, handmade jewellery company based in LA. Known for its fun designs packed with vibrant charms and beads (you'll find necklaces and bracelets littered with smiley faces, mushrooms, butterflies and the occasional slice of pizza), the brand is a champion of the kookier side of the Y2K aesthetic. Think rainbows, random details and stacks of character…
A statement on this Great British Brand's website reads: 'The previous defined boundary between men's and women's jewellery is breaking down and we continue to embrace this movement.' Amen to this: whatever your gender the chances are you'll find something to covet from across the jeweller's collections, but the unisex range is a great place to start. There are a host of charms to personalise your style, but we love this statement ring, dazzling however you identify. stephenwebster.com
London-based brand Missoma has been creating demi-fine jewellery since its inception in 2008, with the goal to make self-expression a daily priority for its customers. Designs range from colourful and quirky to sleek and classic, and find themselves at home on the hands, ears, wrists and necks of anyone who fancies them. Missoma has also collaborated with the likes of gender-fluid fashion designer Harris Reed, creating an iconic collection of genderless statement pieces. Speaking to Who What Wear in June 2022, Missoma's founder Marisa Hordern commented: 'We don't believe in a line between traditional "female" and "male" jewelry. Instead, we create unique pieces anyone can wear or share.'
Born from a love of Dante's Divine Comedy, Alighieri is defined by the goal to create 'modern heirlooms' that celebrate the beauty of imperfections. The brand was founded by Rosh Mahtani in 2014, who creates each of her pieces using lost wax casting, where the jewellery items are transformed from wax to bronze and then carefully gold plated to make the final product. Alighieri's collection of pearl creations are fawned over by the famous and non-famous alike, with big names like Michaela Coel, Harry Styles (Met Gala 2019 FTW), and Olly Alexander decking themselves out in Alighieri's timeless pieces.
Meaning 'Beautiful Skin' in Thai, PATTARAPHAN is a genderless jewellery brand based in Thailand that creates pieces with the aim of making their wearer feel confident in their own means of self-expression. Combining a 'punk sensibility' with an easy-to-wear style, the brand is a go-to for edgy statement pieces. Products are made in small batches with locally sourced materials by Thai artisans, who work within independent local businesses.
Italian jewellery designer Emanuele Bicocchi created his eponymous brand in 2010, setting up shop in Tuscany where he handmakes his pieces using techniques learned from old Tuscan artisans. The brand has since grown, but maintains its handmade approach, which it uses to craft bold, glamrock-style pieces in silver and gold. Emanuele Bicocchi's pieces have also graced the pages of GQ, Vogue and L'Officiel, and adorned the likes of Beyoncé, Billie Eilish and Lucky Blue Smith.
Women- and queer-owned jewellery brand ARSN The Label was founded by couple Shay Ericksen and Kaila Rhubright in Brooklyn, New York. Jewellery follows the mantra 'to everything that has burned me, thank you for setting me free', which in turn are created to inspire by customers to be bold and unabashedly themselves in the face of harsher experiences. Expect jewellery pieces that are as sexy as they are classic, made to stand the test of time and trends.
Featured image: Nano Erdozain, Pexels