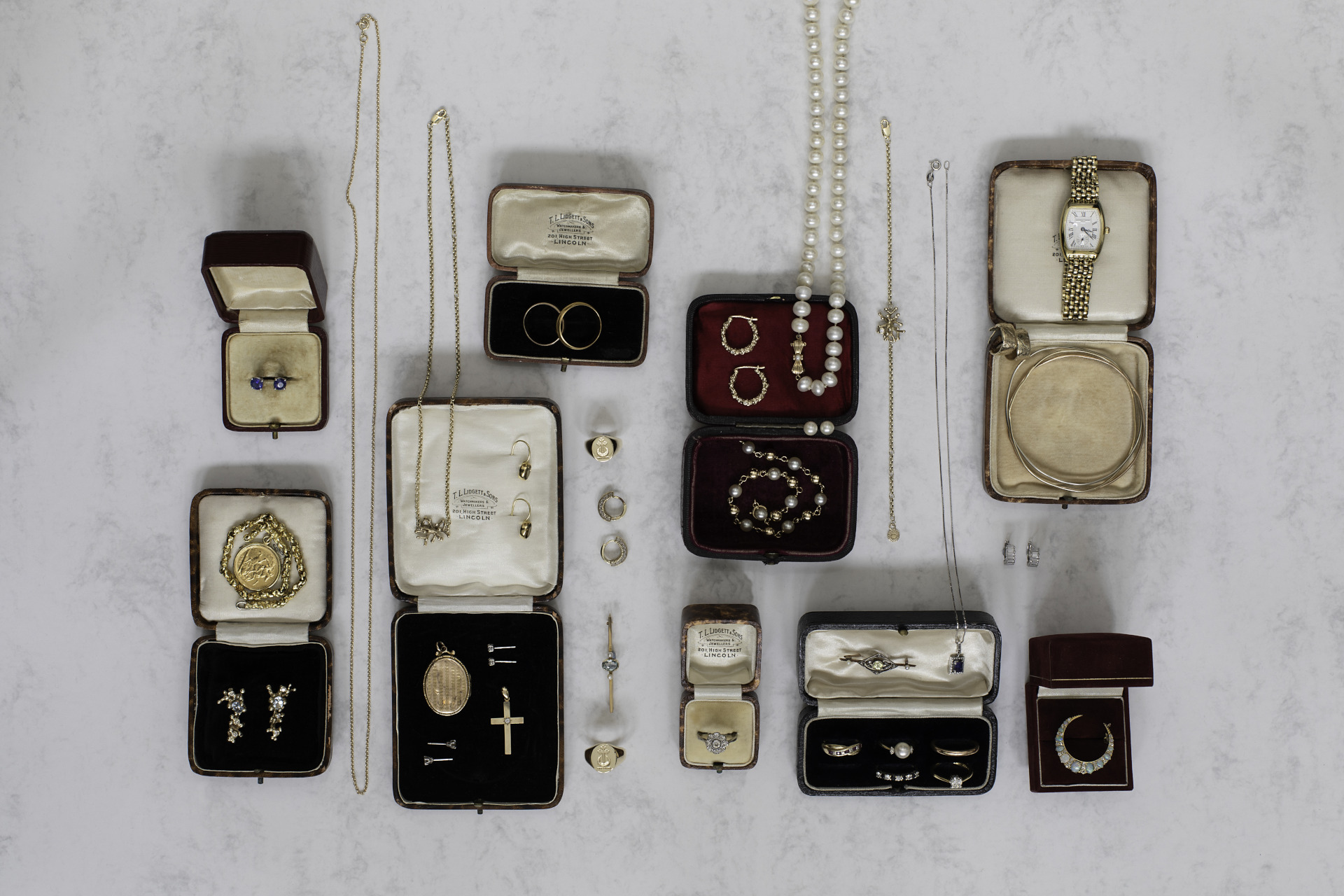 HOME
JEWELLERY & WATCHES
A Guide To Jewellery Remodelling
Why you should be breathing new life into old pieces of jewellery
More people than ever before are looking away from fast fashion consumerism in a bid to make their lives a little more sustainable. That, combined with a growing interest in owning bespoke items, has led to a boom in jewellery remodelling. Dig around the contents of your jewellery box and you'll no doubt find something waiting to be revived and worn. As is the case with most items that need repairing and rejuvenating, the process for remodelling jewellery depends on the item itself. Things to consider include the size of the piece, its function, stones and settings. To better understand the process behind jewellery remodelling, we've enlisted the expertise of sustainable jewellery brand LYLIE.
A Guide To Jewellery Remodelling
Why are more people looking to remodel or upcycle old jewellery?
Whilst it's a centuries-old art, it is becoming increasingly popular because people are considering what they are consuming with much greater care. Not only is it a sustainable and cost-effective choice, it also connects the past history with the present story, making the bespoke piece of jewellery even more symbolic. One of the great joys of jewellery is the sentiment. If you start with old ingredients then the sentiment is already there.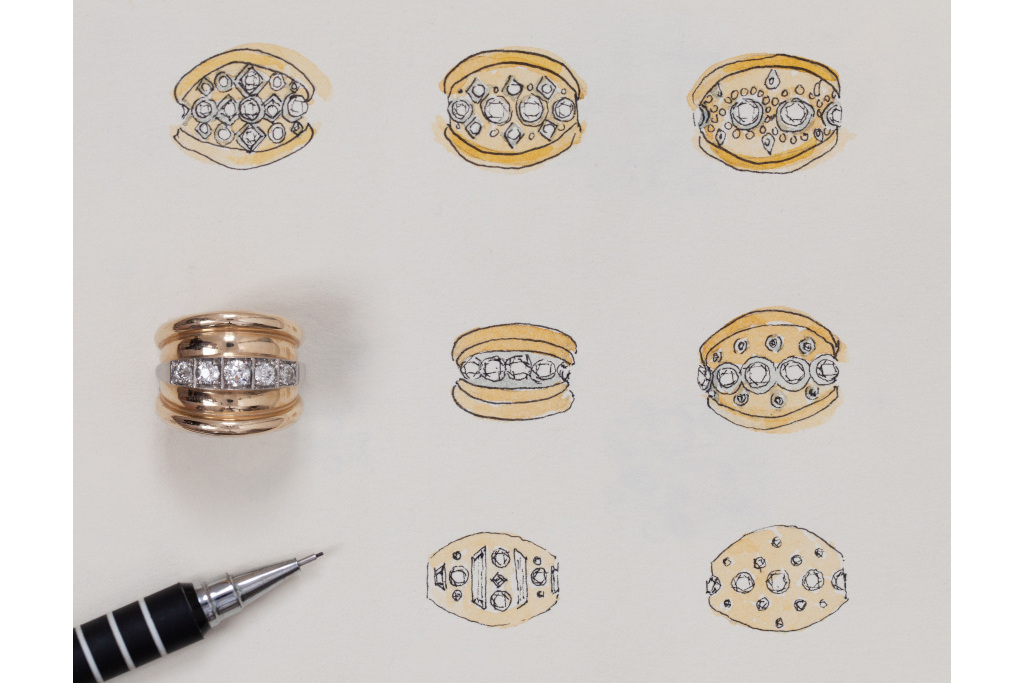 What goes into the process of remodelling jewellery?
We have a Remodelling Design Library that LYLIE has compiled to easily accommodate different shapes and sizes of stones and which can be handmade using old gold. It's a great starting point to envision what could be possible. If someone is interested to explore further, we invite them to a consultation, either at our Belgravia studio or over zoom. It's a great opportunity to discuss their style (loves and hates, which is really important when it comes to bespoke jewellery) and where there is space in the jewellery box. We can have a look at what treasures they have and bounce some ideas around. The next step is un-setting any stones in the piece and separating out the different precious metals, to really get a sense of the ingredients we have to work with. There is a nominal charge for this. Once analysed, we can give exact advice on what is possible from our Design Library or fully bespoke designs that LYLIE would sketch out specially. The making process is a meticulous one, involving our highly skilled craftspeople and takes six to 10 weeks once the design is agreed. We take the upmost care with all clients own heirlooms as a lot of trust is involved.
What costs are involved?
There are many aspects of remodelling, which all come with their own costs. From unsetting the gemstones, to repairing antique pieces giving new life, to fully redesigning, each process is totally unique. Prices vary accordingly so it's difficult to say. We would recommend getting in touch via email or WhatsApp with some pictures and we can give you an idea of cost.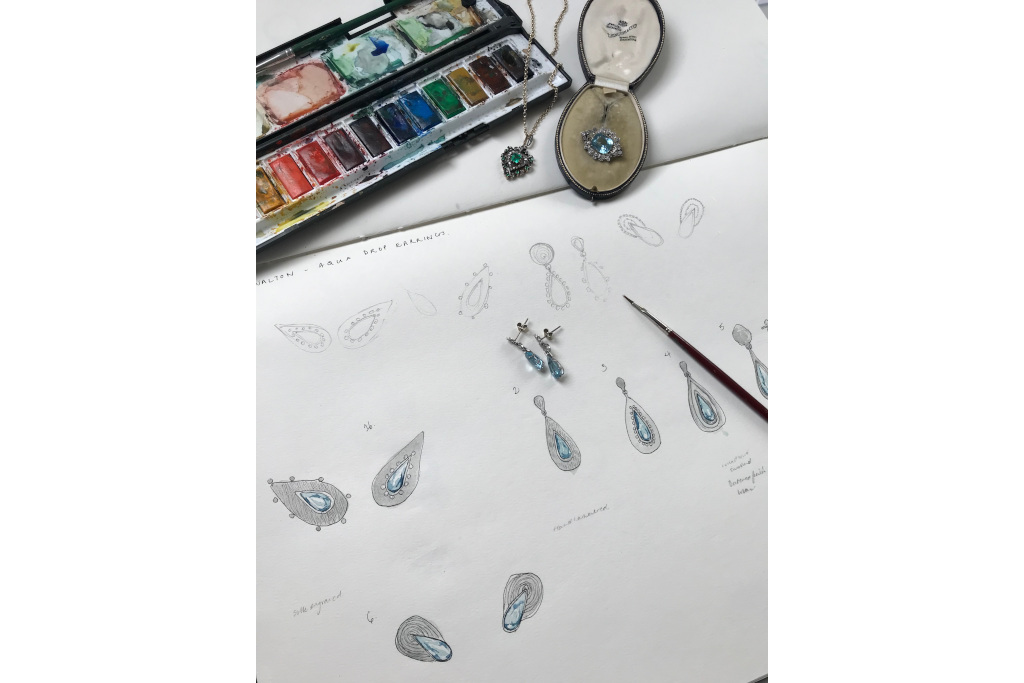 Can any piece of jewellery be remodelled?
Almost. The only issue we face which causes us to turn away pieces is when antique jewellery has been repaired using lead. Inexperienced jewellers would use it as a quick fix but it's a huge problem as it has a different melting point to precious metals and when working with it, it contaminates jeweller's tools meaning they are unable to use them again, so we cannot bring these pieces into the workshop.
What are the environmental benefits of jewellery remodelling?
By opting to remodel over purchasing new, you avoid the environmental impacts associated with mining (diamond, gemstones and gold) including soil erosion, displaced earth, deforestation and ecological devastation. Repurposing gemstones and gold means you already have all of the ingredients – the only environmental impact is creation, which is minimal in comparison to sourcing the metal and stones required for a new piece of jewellery.
What are the ethical benefits of jewellery remodelling?
Much like the environmental impacts, you also avoid complex and often untraceable supply chains. This includes political commodity chains, such as 'blood diamonds', as well as potential for child labour, exploitative and unsafe working conditions and low wages. As is often wrongly assumed, a conflict-free diamond does not equate to a diamond free from human rights abuse and environmental harm. This is because between mining them and wearing them, a stone passes through countless hands making traceability nearly impossible coupled with the substantial opportunity for corrupt diamonds to enter the supply chain.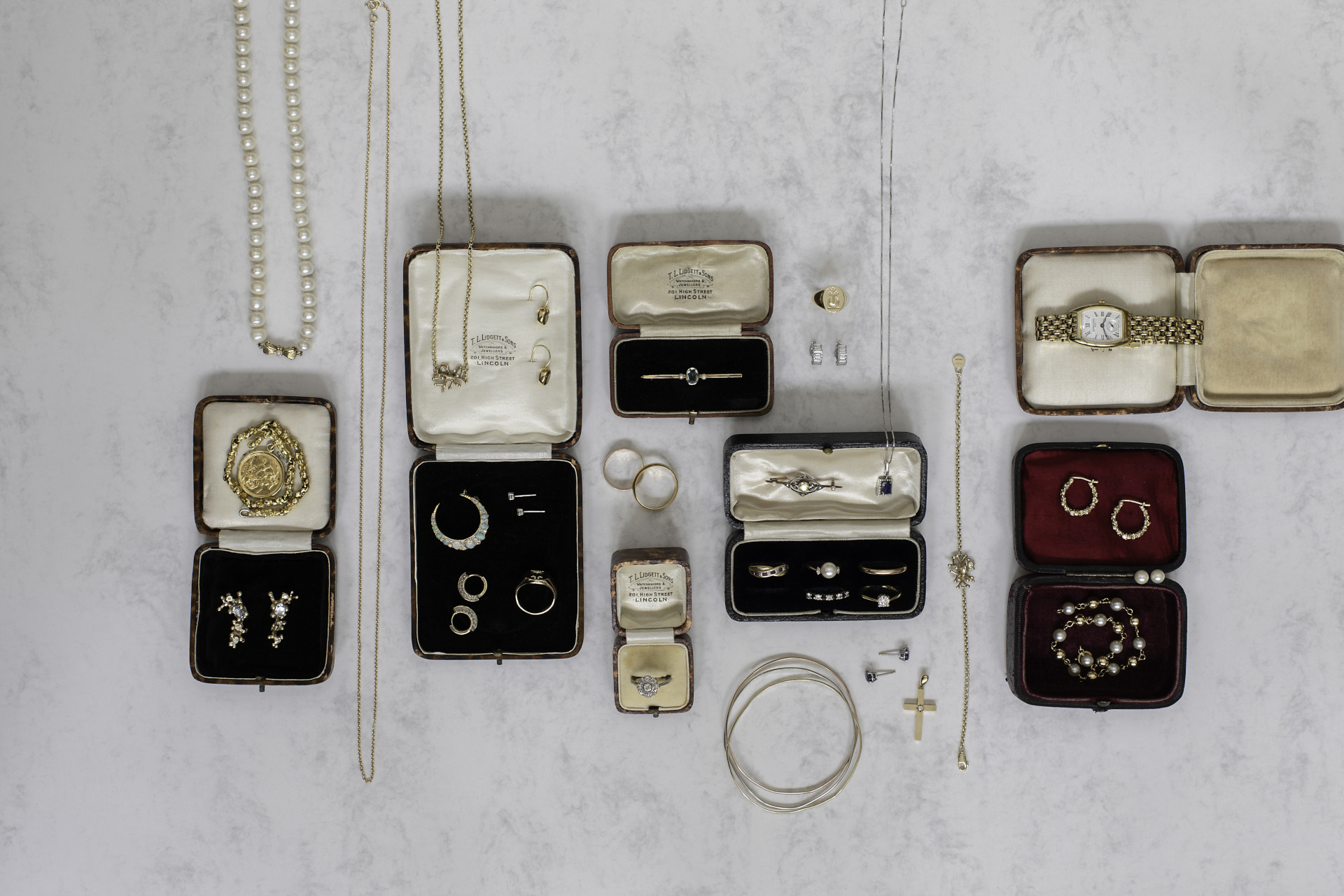 Is it more sustainable to remodel an old piece of jewellery than buy a new one?
Treating something already in circulation with respect by reusing it is perhaps the most sustainable choice of all. Not only is the carbon footprint of the piece of jewellery significantly reduced, it also reduces the demand for new jewellery – hopefully over time leading to a reduction of unnecessary mining. Every decision we make needs to be considered with the environment in mind, and jewellery is often one that gets overlooked. Although small in size, every piece of jewellery has the potential to leave large footprints (both ethically and environmentally). At LYLIE we are passionate about changing this which is why we would love to help you remodel your jewels.
Images courtesy of LYLIE