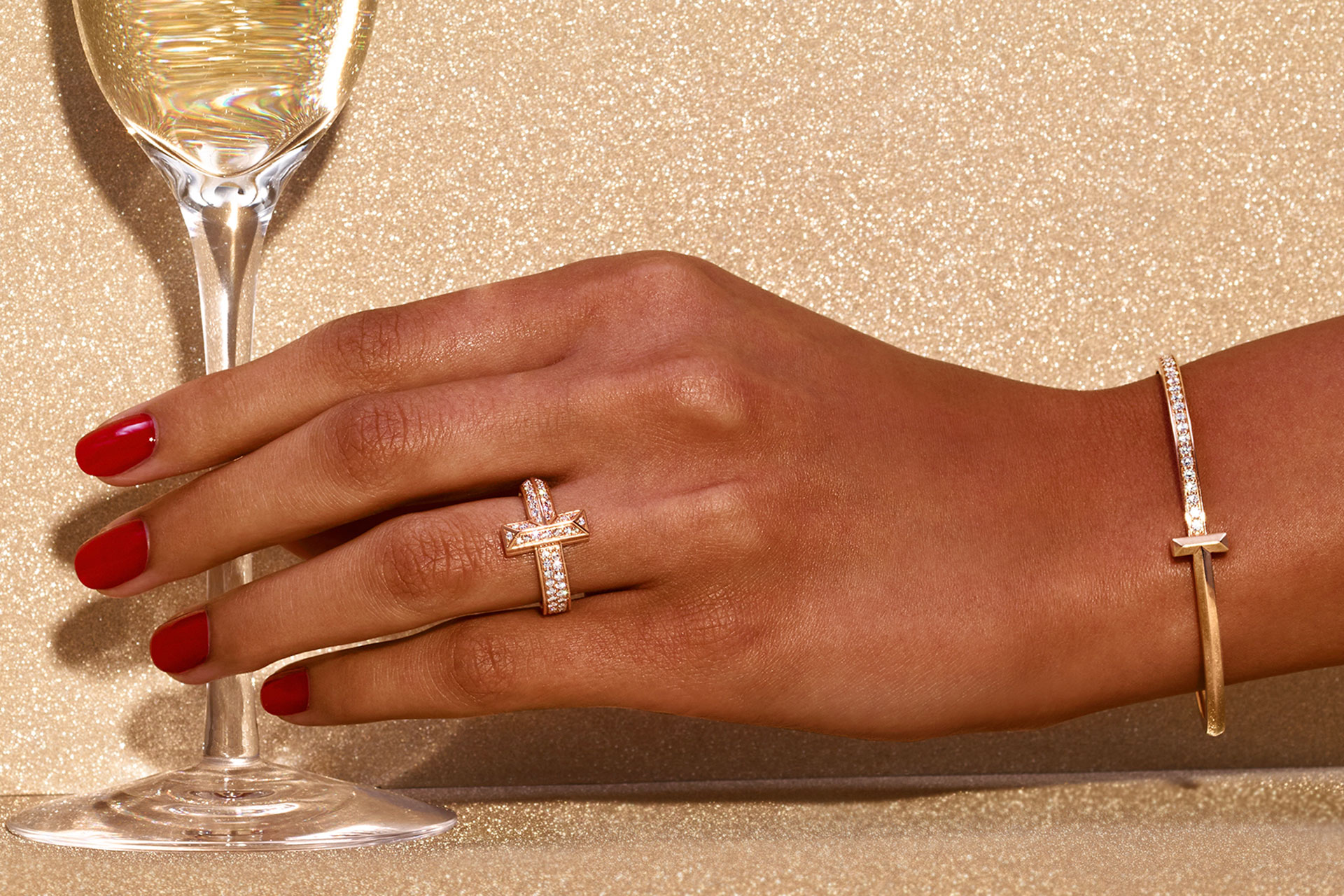 The Perfect Christmas Dates
---
Ditch the mistletoe for these romantic hotspots
Can a perfect Christmas date be possible? From the stone-sober park walks of 2020's lockdown winter, it's safe to say that the bar can only be raised this year. From the merry markets of Hampton Court to gliding through a neoclassical courtyard on ice, we've teamed up with Tiffany & Co. to give you our edit of the perfect dates this festive season.
Choosing the right accessories for a range of occasions is effortless with Tiffany's T1 collection. Building from the iconic 'T' motif, the collection is an edit of key styles in rose, white and yellow gold, set with Tiffany diamonds. The twinkling Christmas lights are the perfect double act for their fine jewellery design, designed for a woman who's celebrating her own life, her goals and her accomplishments, for any occasion.
Encircling the wrist, finger or neck, the 'T' motif forms an unbroken circle that represents individual strength and self-empowerment. Tiffany's T1 ring in rose gold or 18k white gold glittered in diamonds, serves as testament. It is feminine, has clean lines, is elegantly angular and timelessly elevated. It's symbolism that's delicate, subtle, but powerful. For wrist candy, our pick would be the T1 Hinged Bangle in rose gold, which is also beautifully done in 18k gold too, as well as the T1 Narrow Hinged Bangle.
The symbolism of a continuous unbroken circle that flows throughout the collection is something that's particularly special. Whether that's the T1 Circle Pendant pendant in White Gold or the T1 Open Hoop Earrings, the circular form offers an elegant soft style.
The Tiffany T1 collection comprises bracelets and rings in 18k gold, available in wide and narrow widths, including styles with pavé diamonds expertly set by hand in a honeycomb pattern, priced between $850 and $28,000.
SEE MORE:
The Most Festive UK Hotels for a Christmas Staycation / Gift Guide: The Best Christmas Hampers