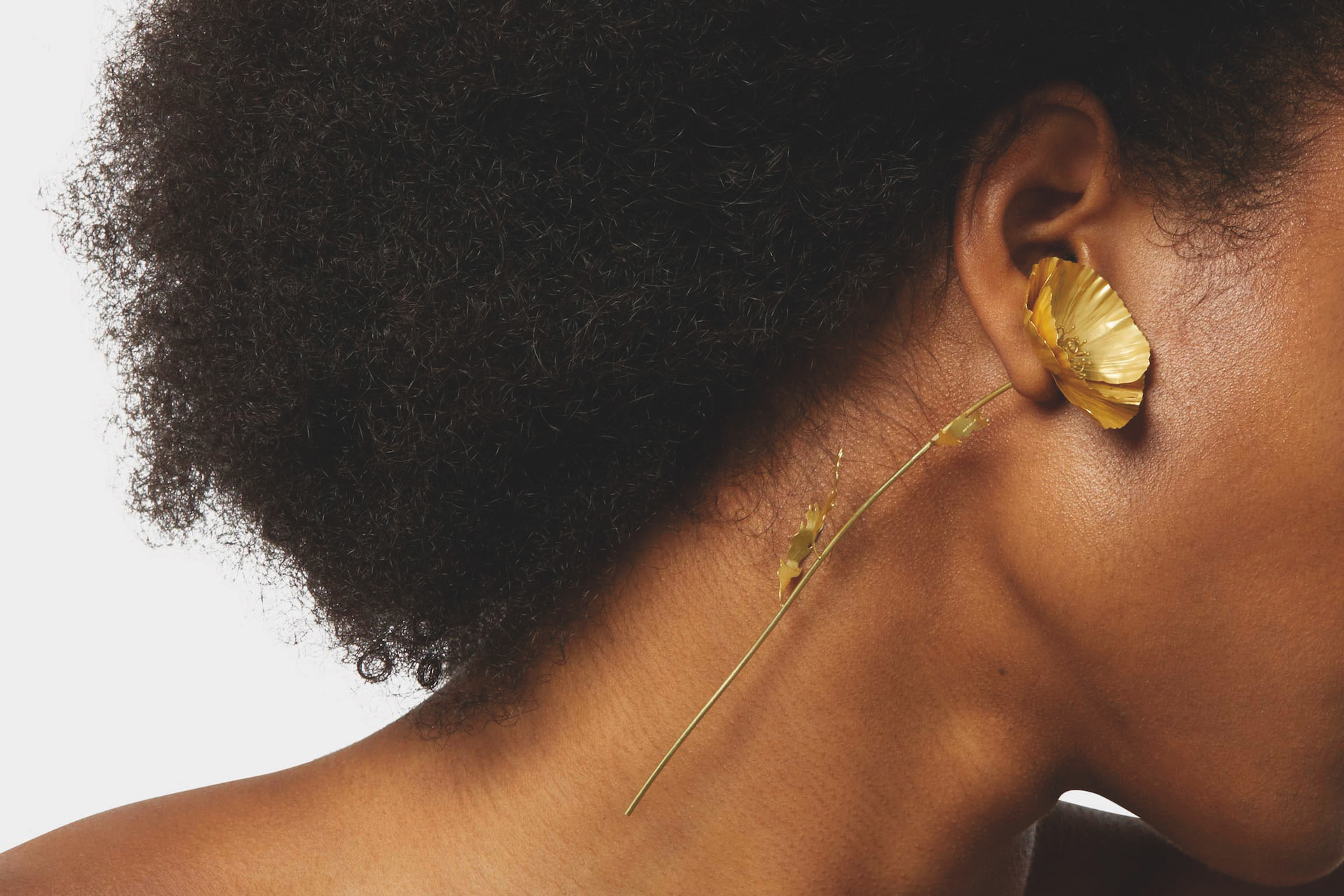 The New Jewellery Designers to Start Collecting Now
---
Mary Sanderson uncovers the most covetable and exciting new jewellery designers to start collecting now. 
The New Jewellery Designers to Start Collecting Now
JAR, Hemmerle, Grima, vintage Cartier, Van Cleef & Arpels, Tiffany, Bulgari and Lalique. These are the big guns of the jewellery world. Highly collectible, they are the grandes dames, fetching soaring prices at auction; they have been around for decades and are unlikely to let you down as an investment piece. If I asked if you would like one of the names above in your jewellery box, you would leap at the chance (money no object of course). But I'm not talking mega-baubles here, rather the new names to know. There's a whole host of rising jewellery talent on the scene, so if you're a young investor, then look closely at the names below.
First, take heed from the top. When I ask Kristian Spofforth, Head of Jewellery at Sotheby's, about starting a collection, he says cautiously, 'The best advice I give to anyone is go with what appeals to you, especially if your budget isn't unlimited. Start small, but crucially, start by choosing pieces you will genuinely love and want to wear. This means that, regardless of whether the piece you've bought increases in value, you will love and cherish it. As your collection builds you can learn and develop your taste, be more adventurous and chase the rarer pieces. Don't be afraid of going for colourful jewellery and vary the styles you buy — this will broaden your options when choosing what to wear.' Jewellery comes in all shapes and guises nowadays, so whether you pick a modern classic, or something bold and outrageous, there's a piece for everyone.
Take a peek at the renowned artist-jeweller Christopher Thompson-Royds, whose 18-carat gold jewellery is inspired by nature. His pieces feature in prominent galleries across the US and are already on display at the V&A in London. Christopher's contemporary all-gold tiara was chosen to star alongside 50 other diadems at Sotheby's exhibition last June. While staying with his mother during lockdown in the English countryside his following began to grow. With exhibitions cancelled he focused on selling a pair of simple 'Forget-Me-Not-Earrings' (see p30) that went viral when he put them on Instagram, raising £12,500 for the victims of domestic violence. Renowned for recreating wildflowers into delicate gold pieces, his understated jewels include an 18-carat gold daisy chain necklace and a multifunctional gold poppy sculpture that transforms into an earring or a brooch. Magic!
If gold is your thing Lucie Gledhill is one to watch. Her chunky chain pieces are expertly hand-crafted using recyclable 18-carat gold, although she'll switch to silver for anything super-size. Try her bespoke Curb Chain ring with graduating links that perfectly frames the finger. Lucie regularly exhibits at Goldsmith's Fair in London, a well-known showcase for emerging contemporary talent. The 700-year-old Goldsmiths' Company has been spotting designers for years, famously launching the careers of legends such as Andrew Grima and David Thomas. It was here the young engraver Castro Smith first cut his teeth, landing a prestigious apprenticeship with the company in 2010. After a brief stint in Japan working with master metalworker Kenji Lo he returned to Britain, where his elaborate signet rings were snapped up by über-cool store Dover Street Market. Castro's secret weapon is an ancient technique called 'seal engraving' where bespoke symbols are etched into the ring. His fantastical designs include dragons, fish and sailing-ships and turn the old English signet ring on its head. Today his bespoke pieces fetch around £2,000 and are sought after by an A-list following that includes Elton John and Daniel Day-Lewis. When big name buyers start investing it has a knock-on effect. 'Contemporary jewellers are the same as artists. If you are bought by one of the main collectors, they know this will add to their value – who their pieces are worn by and who, by investing in them, will impact the market. It's all about taste and style,' says Benoît Repellin, Head of Jewellery at Phillips.
Another newcomer making waves is the Italian jeweller Bea Bongiasca, whose squiggly enamel-coloured rings and earrings have been causing a stir. Her whimsical, fun-loving creations appeal to a younger audience and have attracted stars such as Dua Lipa, Zoe Kravitz, Katy Perry and Gigi Hadid. Keep your eyes peeled for her funky 'B-Colour 2' collection launching this season. Less well-known, but still a star in the making, is designer Jessie Thomas who honed her skills with her father, the master goldsmith David Thomas. The dynamic duo work together from their shop in Pimlico, where Jessie handcrafts all her pieces using age-old techniques, whilst giving them a contemporary twist. Her ethically sourced 'Cluster' earrings that bejewel the lobe are on every jewellery editor's wish-list.
More avant-garde is the Lebanese fine jeweller Gaelle Khouri whose sculptural pieces are bedecked with diamonds and twinkling gemstones. Her La Réfraction earrings, which appear to explode from the ear, were selected for a prestigious online auction at Christie's in Paris under the title Jewellery Talents of Today. It's a huge coup for Gaelle, who had to flee Lebanon in 2021 due to her studio being caught in the fertiliser blast. As a philosopher, Gaelle's pieces have a deeper meaning; the earrings are part of the 'La Trahison de L'Objet' collection, which reflects on beauty and how we perceive it, something the jeweller thought about deeply after the explosion.
Last on the list but not to be missed is the Ghanaian-born Emefa Cole, whose striking designs are like wearable works of art, inspired by the earth's geology and ancient casting techniques. Emefa focuses on using sustainably sourced materials that are fully traceable from mine to metal. Her giant volcano-inspired ring, complete with bulbous black shell and glistening gold leaf crater, is already in the V&A's permanent gallery (she has just joined the curating team there), while her rings, cuffs and collars inspired by geological features like faults, lava flows and geodes are more accessible. A must-see, Emefa is another glorious example of the innovative new talent bursting on to our jewellery scene today.