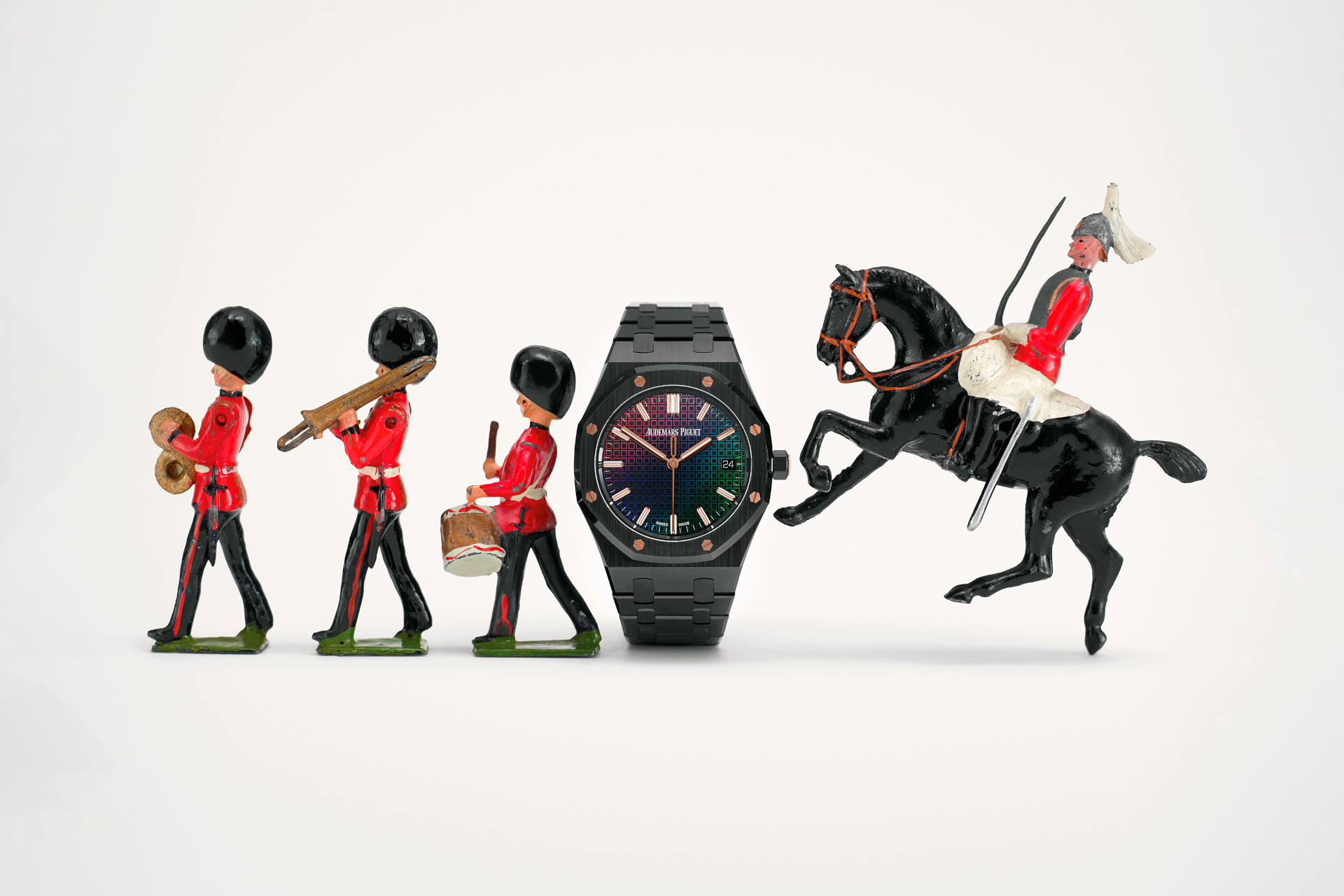 I'll Have Mine Rare: The C&TH Watch Shoot 2022
---
The new limited-edition watches worth collecting
Look inside the C&TH Watch Shoot 2022, which showcases rare collectors' watches from the likes of Rolex, Chopard, Cartier and more.
The C&TH Watch Shoot 2022
CREDITS
Art Director: Ursula Lake
Photographer: Matthew Shave
Featured image: Audemars Piguet Royal Oak self-winding Carolina Bucci limited edition, ceramic, rose gold details, multi-coloured reflective dial with metallised sapphire crystal, 34mm / Soldiers, Andy Morant Toys
This article is from our Watches & Jewellery Collector's Issue 2022. Buy here.