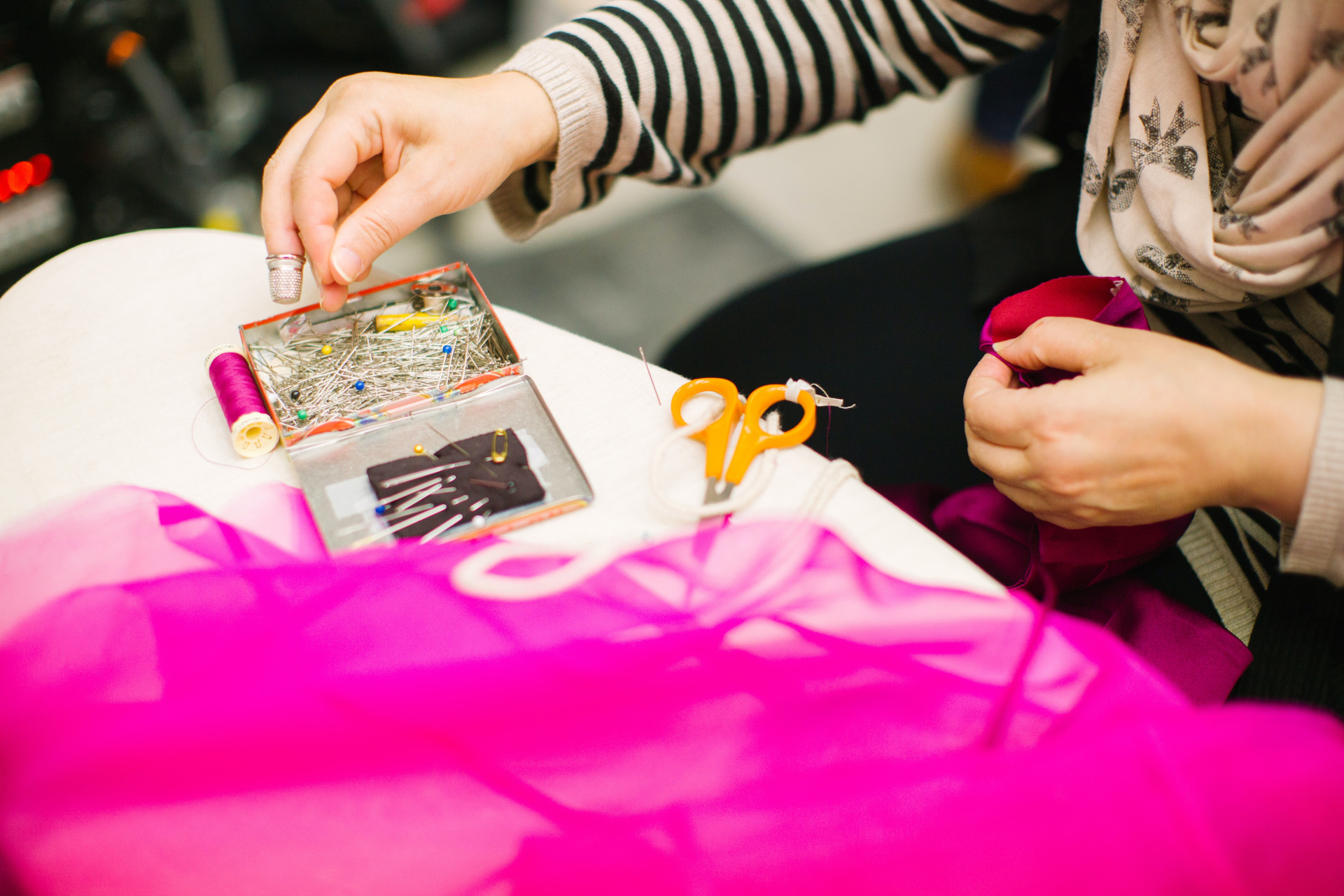 London Repair Week: Clothing Restoration, Alteration & Repair Services To Try Now
Stitch, don't ditch
Does your heart sink when you find a hole in your favourite shirt? A tear in your coat? A scuff on your shoes? Ours too. But rather than call it a lost cause and dump these items in the bin, see if you can get them repaired first. Love Your Clothes has indicated that we can reduce our clothes' carbon, water and waste footprints by up to 30 percent when we keep them nine months longer than usual (extending their average life to around three years). With repairs, alterations and restorations, we could reduce their impact even more. See what you can do with your tired clothing and accessories with the repair services listed below.
The Country & Town House Responsible Buyers' Guide
Clothing Repair Services To Try Now
The Seam
What is it? London-based repair service The Seam was founded in 2019 by Layla Sargent, with the goal of connecting specialist makers to people who want to extend the lifetime of their clothing. There are over 2000 'Makers' now actively working on the platform, including design graduates and costume designers. The platform specialises in a huge range of services, from everyday alterations and knitwear repairs to tailoring and footwear repair.
How does it work? Visit The Seam's website or app, where you can put in your location and tell the service about the items you need mending or altering. You'll then be matched to a nearby (and vetted) Maker. Drop by their studio, book a house visit or send your items by post – and then patiently wait for your Maker to work their magic. The app will give you updates on the progress of your items, and let you know when it's ready to either collect, drop off or be sent back to you.
Where? UK
EXPLORE: app.theseam.uk
View this post on Instagram
The Restory
What is it? Specialising in the restoration of luxury garms and accessories, The Restory has a quickly growing client base and is the official aftercare partner for the likes of Harrods, Selfridges, Browns and Farfetch. Aside from repairs, services span cleaning, hemming, debobbling and even adding protective soles to worn-down shoes.
How does it work? Once you know which items you'd like serviced, simply book a collection slot on the platform's website. The service will come and collect your items (either on-demand if you live in London, or the next day if not) and an in-house team of artisans at The Restory's atelier will assess what needs to be done before sending over a comprehensive quote for approval. Once done, The Restory will return your items at a preferred time and place.
Where? Services are offered in the UK and worldwide
EXPLORE: the-restory.com
View this post on Instagram
The Handbag Clinic
What is it? Have a handbag in need of a little TLC? A vintage clutch that needs facelift? Or maybe even a pair of heels that could do with a deep clean? UK-based restoration service The Handbag Clinic restores over 700 bags (and shoes) from luxury brands – think Hermes, Chanel, Dior – each month from its clinics in London, Newcastle, Leeds and the Middle East, reviving them so that they rival their former glory. You can even sell your old bags to The Handbag Clinic (which it will then restore and resell), or buy pre-loved bags for a fraction of the RRP.
How does it work? Services cover cleaning and protection, restoring signs of wear, colour change, hardware repairs and stitch solutions for bags, as well as red sole restorations, cleaning and protection, heel and sole repair, hardware repairs and colour change for shoes. You can get a quote online via this form, where you can explain what services you'd like and attach pictures of your item for reference, or head to a store near you to chat to one of the team in person. Repairs take two to eight weeks, and if you're requesting a service online you'll need to send your items to a specified clinic via courier.
Where? Services are offered in the UK and worldwide
EXPLORE: handbagclinic.co.uk
View this post on Instagram
SOJO
What is it? Alteration and repair service SOJO was founded in 2021 by young entrepreneur Josephine Philips, who wanted to 'make it easier for everyone to show their clothes the love they deserve'. SOJO has quickly captured the attention of multiple big names, including GANNI, which teamed up with the platform to offer in-store alterations back in 2021 and is now one of its long-standing partners.
How does it work? SOJO recently in-housed al of its operations, meaning you can access its services via its website or app and then send off your garments to its London-based tailoring studio; everything will be returned with five days. SOJO is currently available to just London customers, but has plans to branch out into the rest of the UK soon.
Where? London
EXPLORE: home.sojo.uk
View this post on Instagram
Make Nu
What is it? Founded with the goal to add longevity your pre-loved wardrobe, Make Nu was started up by friends Daisy Marlow and Laura Johnson in response to over-production and over-consumption. Alongside regular repairs, Make Nu can mend denim items and patch up holes, as well as embroider new designs to extend the life of an old item of clothing. Got a tricky query? The platform also offers bespoke services to revive any special items.
How does it work? Get in touch with the team here once you've decided which service you'd like to use, including any relevant measurements and essential information about your items. This information will then be passed on to Make Nu's specialists, and you can then either mail (you'll be sent a shipping label), drop off (you'll be sent a QR code with a link to your nearest drop off point), or ask the service to come and collect your items for you (you'll need to let the team know a suitable day and time for collection). Services take anywhere from one to three weeks to execute, and you'll be updated on the status of your items throughout. As soon as your items are ready, they'll be sent back to you via the same means you sent them off.
Where? UK
EXPLORE: makenu.co.uk
View this post on Instagram
Featured image: Kris Atomic, Unsplash