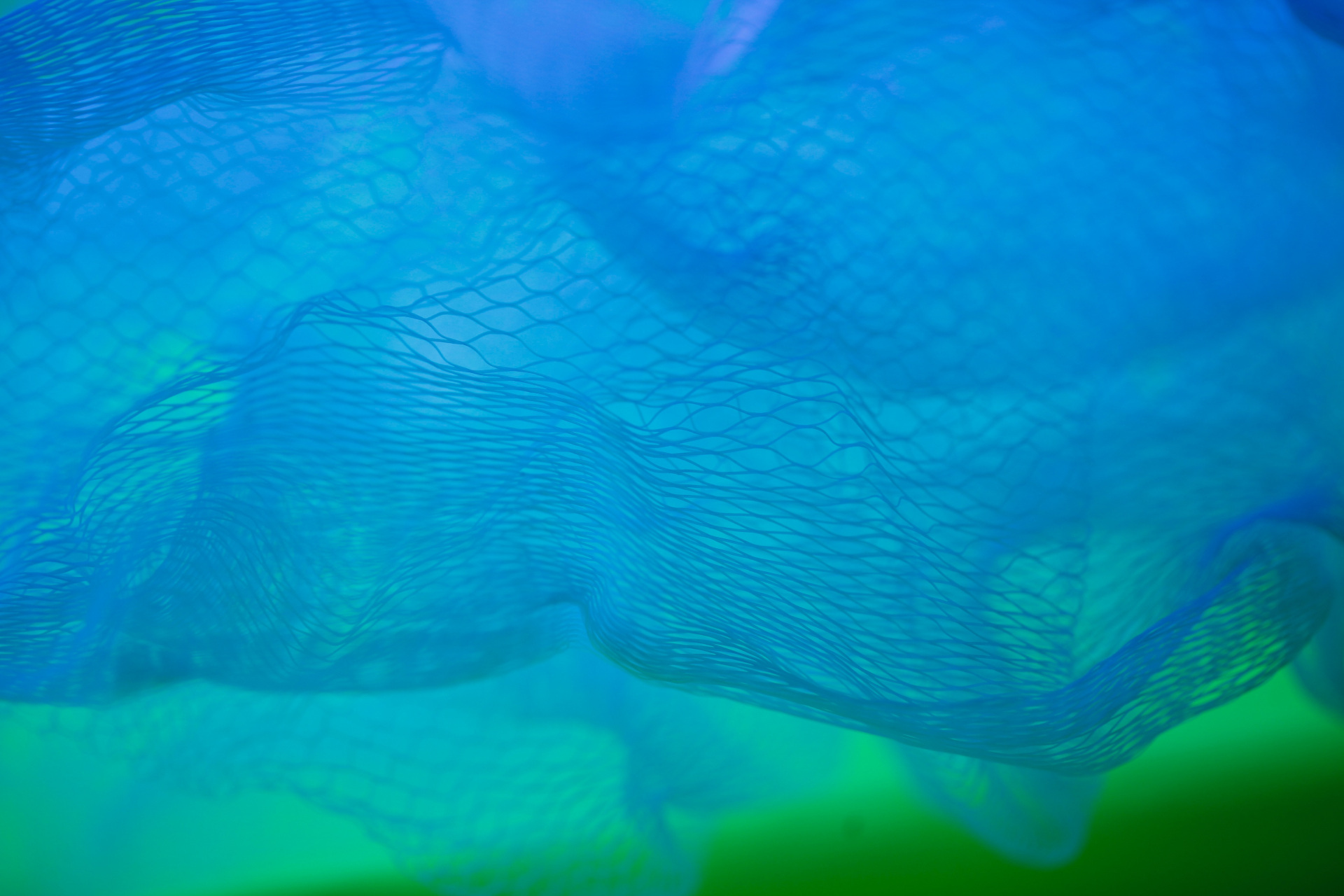 Sustainable Materials Series: What is ECONYL?
---
In this series, we take a deep dive into what makes certain materials 'sustainable' – from origins and extraction methods to the pros and cons of using them at home. This week, we tackle ECONYL®.
Sustainable Materials Series: ECONYL
What is ECONYL?
A newer material on the market, ECONYL is a regenerated nylon 6 fabric created from waste nylon products (think fishing nets, old carpets and nylon industrial waste). Boasting the same qualities as brand-new nylon, ECONYL differs from the original in that it can be recycled, recreated and remoulded over and over.
The material was launched by the Aquafil Group (which has over 30 years of experience in nylon recycling) back in 2011, after extensive research and development into the end of life of nylon 6 products. 'We started this journey many years ago and met a variety of challenges along the way,' said Aquafil Chairman and CEO Giulio Bonazzi in 2021. 'Early on, we realised that a lot of the waste included carpets or fishing nets which are difficult to disassemble and we were only able to regenerate nylon 6 waste. This hurdle forced us to literally invent and implement a new set of technologies to disassemble the various components while finding different purposes for each one of them to avoid sending any product to landfill.
'Waste for me is not something to be disposed of, but a fantastic resource, whenever I see a landfill site, I really see a goldmine. Our planet's resources are extremely limited; it is clear that there is no time to waste which is why 10 years ago, I took a gamble on sustainable design and created ECONYL®.'
On its website, ECONYL outlines the four stages of the manufacturing process:
Rescue – The process starts with rescuing waste products like fishing nets, fabric scraps, carpet flooring and industrial plastic. From these materials, as much nylon is recovered as possible.
Regenerate – Nylon is recycled to its original purity through 'radical regeneration and purification', making it the same as fossil-based nylon.
Remake – Regenerated nylon is processed into yarns and polymers, creating ECONYL.
Reimagine – Fashion brands and carpet producers use ECONYL in their designs. Nylon can be recycled infinitely, and so once products containing ECONYL are no longer useful they can go back through the recycling and regeneration process.
Where can you find it?
In the world of sustainable fashion, ECONYL has been used to create new lines of clothes, handbags, hosiery and lingerie for luxury brands, as well as high-performance sportswear, swimwear and outdoor apparel. Household names leading the trend include Stella McCartney, Tommy Hilfiger and Longchamp. You can see the full list of apparel brands using ECONYL here.
Elsewhere you can catch ECONYL being used to make carpets and carpet tiles for interiors, and upholstery, carpeting and mats for cars. From vehicle manufacturers BMW and Mercedes-Benz to designers Tom Dixon and Alcarol, the number of brands incorporating the materials into their design processes is steadily increasing. You can see the full list of interiors brands using ECONYL here.
What are the benefits?
It can be recycled, recreated and remoulded infinitely.
For every 10,000 tonnes of ECONYL raw material, 70,000 barrels of crude oil are saved and 65,100 tonnes of CO2 eq. emissions are avoided.
It reduces the global warming impact of nylon by up to 90 per cent compared with the material from oil.
It's a high-quality fabric that is as strong, durable, and flexible as the raw material.
ECONYL can be blended with other natural or synthetic fibres like spandex and elastane to make it more elastic.
It's an ideal material for sportswear, as it is lightweight, water repellant and has a high tensile strength. It also wicks away moisture and dries quickly.
It's easy to wash and care for.
As Panaprium highlights: 'The innovative mechanical process reduces water, energy usage and carbon emissions compared to conventional nylon production from oil…. [and] ECONYL synthetic nylon 6 fibres are manufactured in ISO 9001, ISO 14001, OHSAS 18001, ISO 50001, and SA 8000 certified facilities.'
What are the drawbacks?
ECONYL isn't breathable as other synthetic fabrics.
It isn't resistant to sunlight or UV degradation, so its physical and mechanical properties will degrade quickly. This means that a UV stabiliser is often added.
ECONYL is also very flammable.
It's recyclable but not biodegradable or compostable. Nylon takes hundreds of years to break down, releasing chemicals and greenhouse gases into the environment.
As with other plastic-based materials, ECONYL releases plastic microfibers into the environment.
Featured image: Pietro Jeng, Unsplash
MORE SUSTAINABLE MATERIALS