Learn more about the history of the British icon, Burberry and its founder Thomas Burberry in The Tale of Thomas Burberry. 
Who needs the cinema when Burberry are making beautiful short films? Just as we have seen Tom Ford delve into the cinematic sphere, Burberry has released a film narrating the history of the founder, Thomas Burberry.
Directed by Academy Award-winner Asif Kapadia, this short film begins with Thomas Burberry discovering a new waterproof fabric called gabardine. There is a repeated slogan throughout the three and a half minute film of, 'no one sees the world like my Tom' as told by his father.
Shortly after we are introduced to his fictional love interest Sara, played by Sienna Miller. Burberry is then asked to provide the protective clothing for an expedition to the Antarctic by the explorer Sir Ernest Shackleton played by Dominic West, after he invested the durable fabric, gabardine.
'People come to me with their dreams, and I help bring them to life' says Thomas Burberry, and we are introduced to another dreamer Betty Dawson, played by Lily James. Dawson plans to fly from London to Cape Town in 48 hours, breaking the world record at that time (based on the real life events of Betty Kirby-Green), and Burberry is brought in to create a uniform for the aviator. The story prevails as a love triangle, set within the First World War, with moments of family life with Sara, flashes to Ernest Shackleton and Betty Dawson.
The festive film includes the key beauty looks for Christmas from Burberry as well as a selection of custom clothing. Christopher Bailey, Burberry Chief Creative and Chief Executive Officer says;
This Christmas, as we celebrate our 160th anniversary we wanted to tell the story of Thomas Burberry – pioneer, inventor, innovator, and the man behind the iconic trench coat – in our own words. The film we have made is a brief glimpse inspired by his full and extraordinary life, which threaded its way through the history of the twentieth century in all its tumultuous highs and lows. 

To do justice to this story, we turned to a team of truly great twenty-first century British talent: Asif Kapadia, a director whose work I admire enormously, and a cast of our brightest and our best actors: Domhnall Gleeson, Sienna Miller, Dominic West and Lily James. We feel very proud to be sharing The Tale of Thomas Burberry this Christmas – his spirit and his vision are still at the heart of everything we do at Burberry today.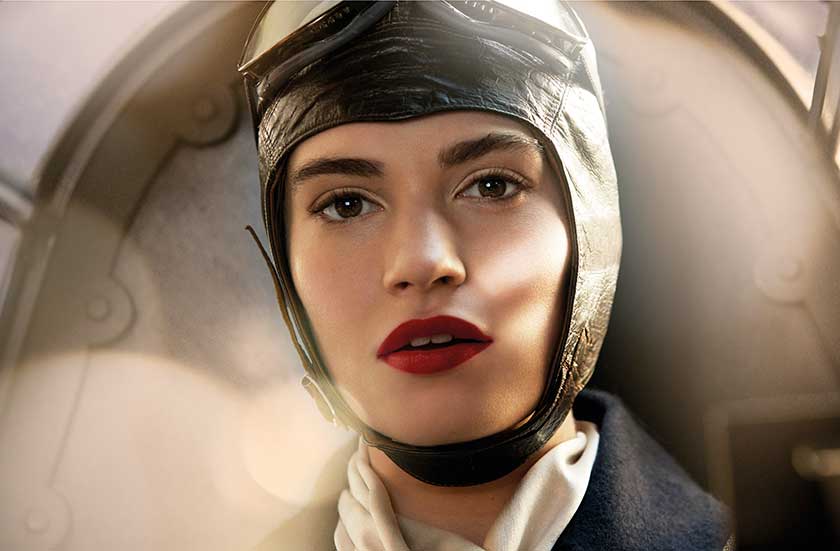 This is setting itself up as the festive film to beat, so John Lewis had better watch out…
Get the look later this week with a beauty tutorial from our editor Nathalie Eleni. 
READ MORE: Get Burberry's S/S '17 beauty look right now
READ MORE: 10 things you didn't know about Sam McKnight
---