Pre-holiday so often means a stop here, a quick detour this way, borrowing that and then forgetting the thing you'd written on that prominently placed sticky note. Koibird's curated fashion edit for specific travel destinations just made that prep a holiday in and of itself.
The shop's effervescent style pulls off easy yet exciting without a hitch.
The New Way to Shop a Holiday Wardrobe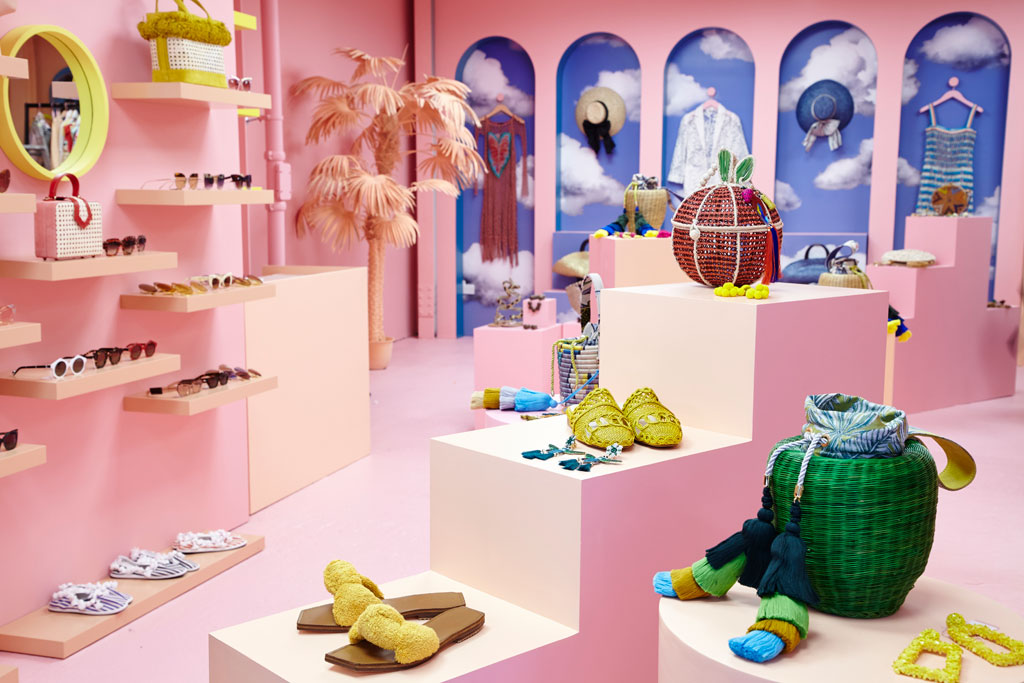 The founder, Belma Gaudio started Koibird out of the desire to provide women an outlet for pre-travel excitement. This iteration of the concept store is designed around beach destinations.
'We call it ornamental destination wear, i.e. beautiful things no one really needs but is so excited to buy for their travels! The store consists of an internationally researched edit, full of niche brands from all over the world that are unattainable in the UK. We have about 10 brands we can say are truly exclusive to us, and many more exclusive capsules with better known brands. This is for a woman who wants to feel unique, discover something different and experiment.
And most of all, be ready for her next trip!' -Belma Gaudio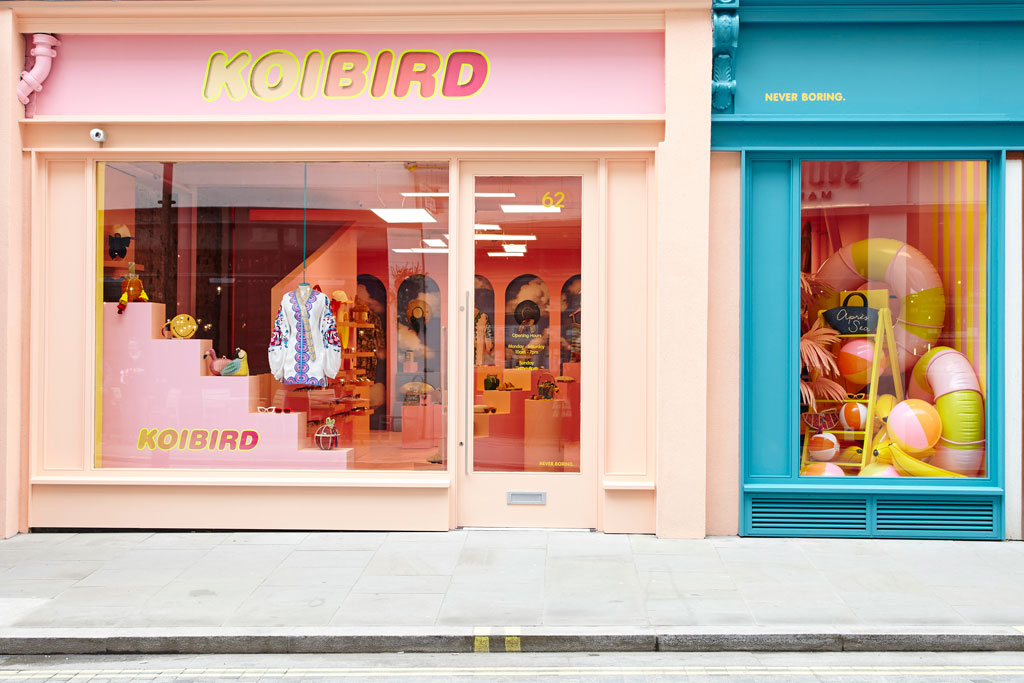 Belma Gaudio's brainchild it is located at 62 Marylebone Lane, with an interior constructed by the set designer Anna Burns. This new retail offering spans across 66 brands and over 1,000 square feet, which beats hoofing it around London scrambling to collect bits and bobs last minute!
Koibird will carry ready-to-wear, jewellery, shoes, bags, hats, swimwear and sunglasses. The brand mix includes WaiWai Rio, Hunza G, Rebecca De Revenel jewellery and RTW, Adriana Degreas, Innika Choo, Valia Gabriel, La Pima Sunglasses, Zyne shoes, as well as some exclusive collaborations with international brands such as Loretta Caponi, Marta Ferri, Le Nine, Helen Rodel, Maison Alma, and Nomadic Collector to name a few. Koibird will also stock Sugarfina, a candy brand from LA.
---