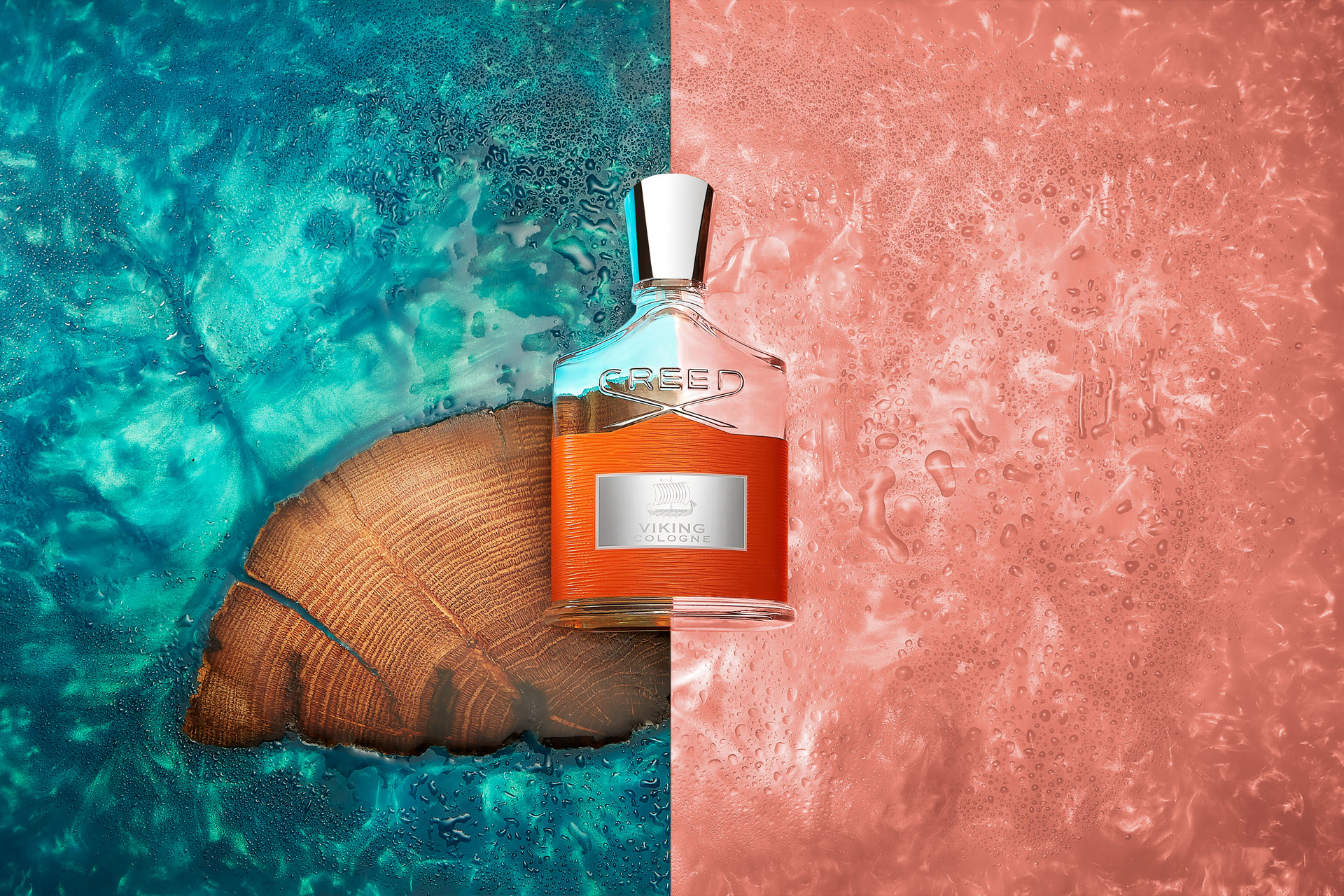 Viking Cologne from The House of Creed: Your New Summer Scent
---
The House of Creed launches its invigorating new perfume
Life is gradually opening up again, we can socialise with friends and summer is in sight. This calls for a new fragrance – and if you're looking for an invigorating scent to match the post-lockdown spring in your step, we've got just the ticket: a brand-new launch from The House of Creed, Viking Cologne.
A refreshing unisex perfume, Viking Cologne is designed to evoke a sense of energy, with notes of zingy citrus fruits such as lemon and pink pepper placed alongside heart notes of lavender, nutmeg and rosemary. These are fused with a woody base, featuring dry sandalwood, patchouli and earthy vetiver. This vibrance is emphasised by the flash of orange which has been added to the classic Creed collection bottle.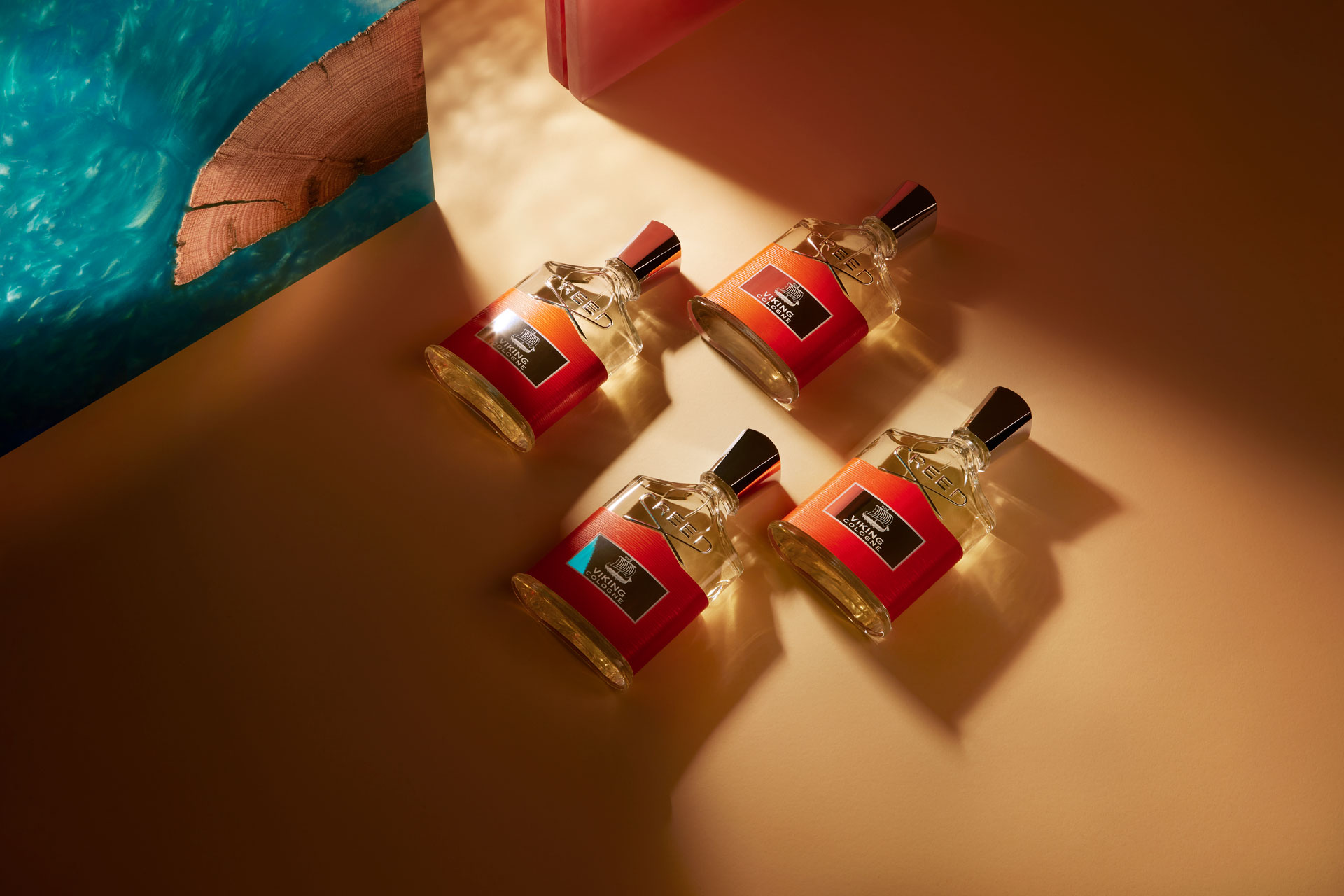 Despite its name, Viking Cologne is an Eau de Parfum – the most highly concentrated of the three fragrance families. It offers the revitalising freshness associated with Eau de Cologne, yet shares the same Millésime quality as can be expected of all Creed Eau de Parfums.
Adventure sits at the core of Viking Cologne. When creating it, sixth generation master perfumer Olivier Creed and his son Erwin were inspired by the wild beauty of the Norwegian fjords. Norway is destined for explorers, with spectacular sights to discover in every corner – from rocky atolls to glacial lakes; evergreen forests to towering mountains. Seeing such landscapes awakens our senses – a feeling which The House of Creed captures through Viking Cologne. It's about optimism and opportunity – two things we could all benefit from during these uncertain times.
The perfume is also designed to reflect not just the land of Vikings, but the pioneering, confident persona of a Norseman. The Vikings have a violent reputation, but they were also surprisingly cultured, exploring the world to trade and learn. On their voyages, they developed a penchant for the good stuff: wine from France, for instance, and gems from India.
'The jus of the Viking Cologne perfume has been an obsession for us,' says Erwin. 'It is so close to the Creed DNA that we wanted to explore a twist of Viking for summer, where the freshness bursts from the perfume exuding an energising scent which is full of adventure.'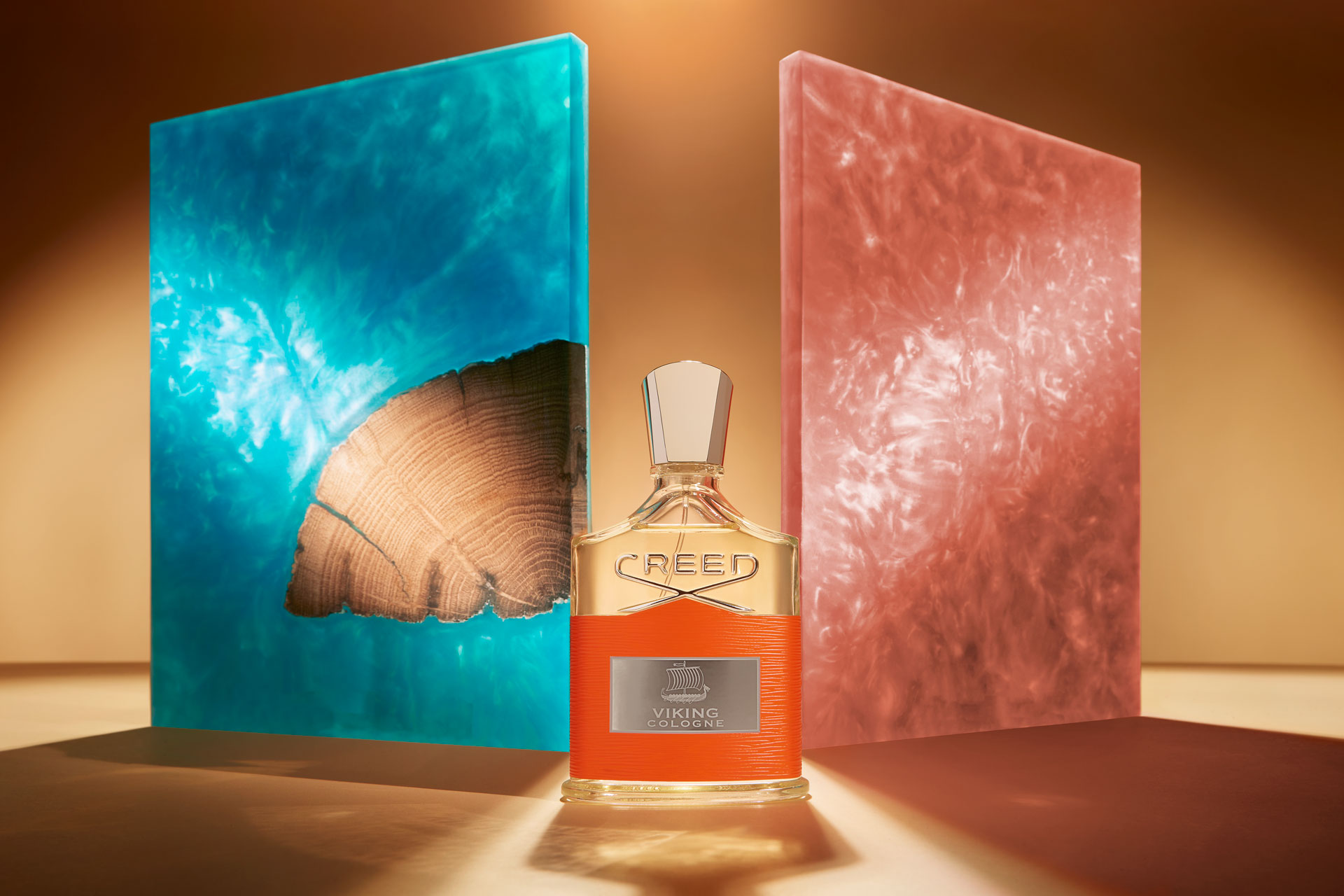 Creed's new perfume is a move away from the original Viking: a bold, masculine fragrance which launched in 2017. In contrast, the new scent is cooler and more aromatic, combining the headiness of an Eau de Parfum with the fresh twist of an Eau de Cologne.
Though The House of Creed is constantly looking forwards, its legacy dates back over two centuries. It all began in 1760, when a pair of scented leather gloves were delivered to King George III by a new London tailoring company. The King was so enamoured with the aroma that he commissioned The House of Creed to create its first fragrance, Royal English Leather. Since then, the Creed family has produced over 200 perfumes, with its special olfactory secrets passed down through seven generations.
Today, Olivier Creed – a direct descendent of James Henry Creed – holds the baton. Accompanied by his son, he travels around the world to research and source the finest materials, such as rose from Bulgaria, Calabrian bergamot and Italian jasmine. These ingredients are then mixed by hand using a highly intricate four-thousand year old infusion technique, designed to ensure the highest level of quality and authenticity. It's this combination of upholding tradition and constantly innovating that sets The House of Creed apart from the rest.
Viking Cologne is available to buy now from creedfragrances.co.uk