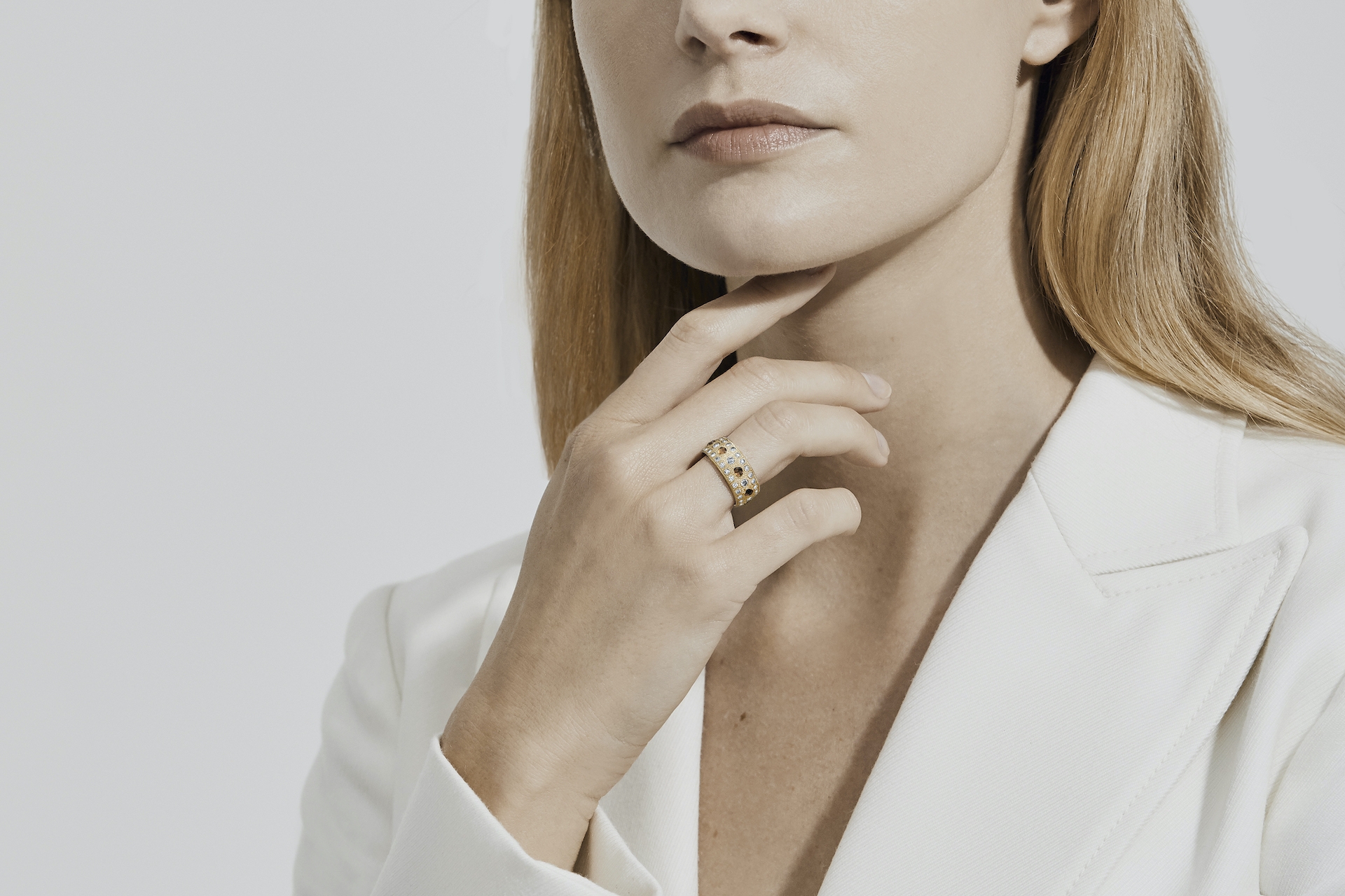 What's Trending in British Luxury News? May 2022
What's happening in the world of British luxury?
All the latest British luxury news from your favourite home-grown brands. Want more? Subscribe to the Great British Brands newsletter today.
The Best of British Style – Fashion, Beauty, Brands & More
British Luxury News
Abercrombie & Kent Partners with Love Brand to Celebrate Six Decades of Luxury Adventures
Abercrombie & Kent was founded in Kenya in 1962 by Geoffrey Kent and his parents as a safari outfitter. Roll on 60 years, and the brand has grown to become the world's largest luxury travel company, enabling its clients to discover the world in a unique way.
To mark this milestone, the company has teamed up with likeminded luxury men's style label, Love Brand, to create six new prints that have been rolled out across the clothing brand's signature linen shirts and swim shorts.
The two companies are a great fit: Love Brand was started by husband and wife duo Oliver and Rose Tomalin as a way of giving back to the natural world, and since the very beginning it has donated a percentage of its revenue to wildlife charities, helping conserve wild elephants and other endangered species.
Meanwhile, Abercrombie & Kent is dedicated to responsible tourism and positively impacting lives and livelihoods in the global communities in which it operates. Its non-profit charitable arm currently supports 41 humanitarian and conservation projects in 18 countries.
'Designing a capsule to help A&K celebrate such a milestone is a proud moment for the brand. Travelling with A&K as a child with my father has left a lasting impression on me. Interpreting six amazing decades in Love Brand's prints enables us to ensure their customer has the ultimate and bespoke travel wardrobe for their adventures,' says Oliver of the collaboration.
The limited-edition collection of six graphic prints will be available at the end of the month. Find out more at lovebrand.com
De Beers Celebrates Rough Diamonds with New Additions to its Talisman Collection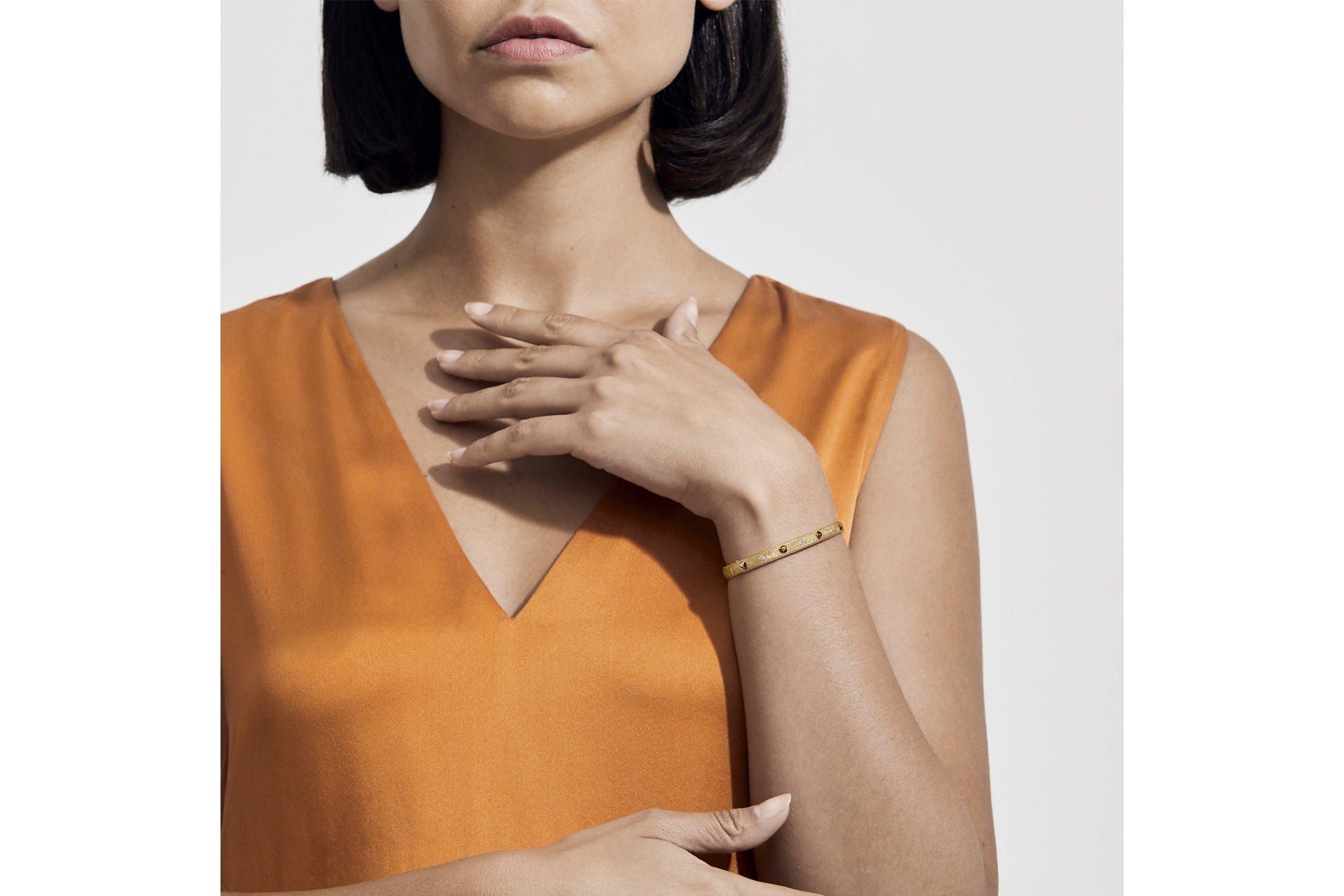 This spring De Beers has added a new element to its signature Talisman collection: rough diamonds. The new additions pay homage to the ancient tradition of wearing natural, unfinished diamonds as protective talismans, and are juxtaposed in each new ring, bangle and earring with polished, finished diamonds.
Each rough diamond is hand-selected by De Beers' diamond experts and masterfully set using the brand's pioneering serti-poinçon technique, which involves the meticulous hand-hammering of the precious metal the stones are set it, resulting in a textural, shallower setting that better displays the gems' natural beauty and brilliance.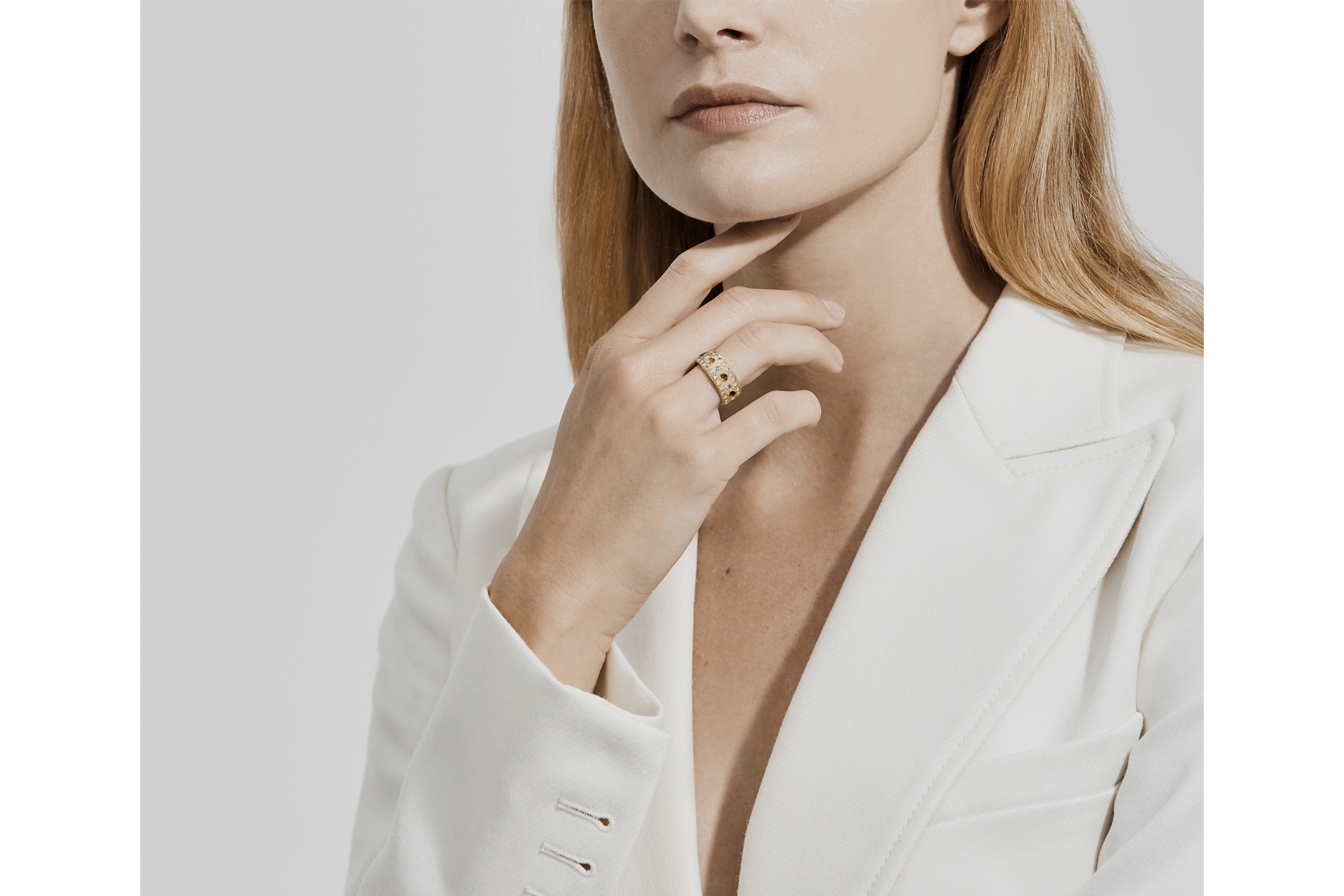 See the full collection at debeers.co.uk
Hand & Lock Prize for Embroidery 2022 Judges Announced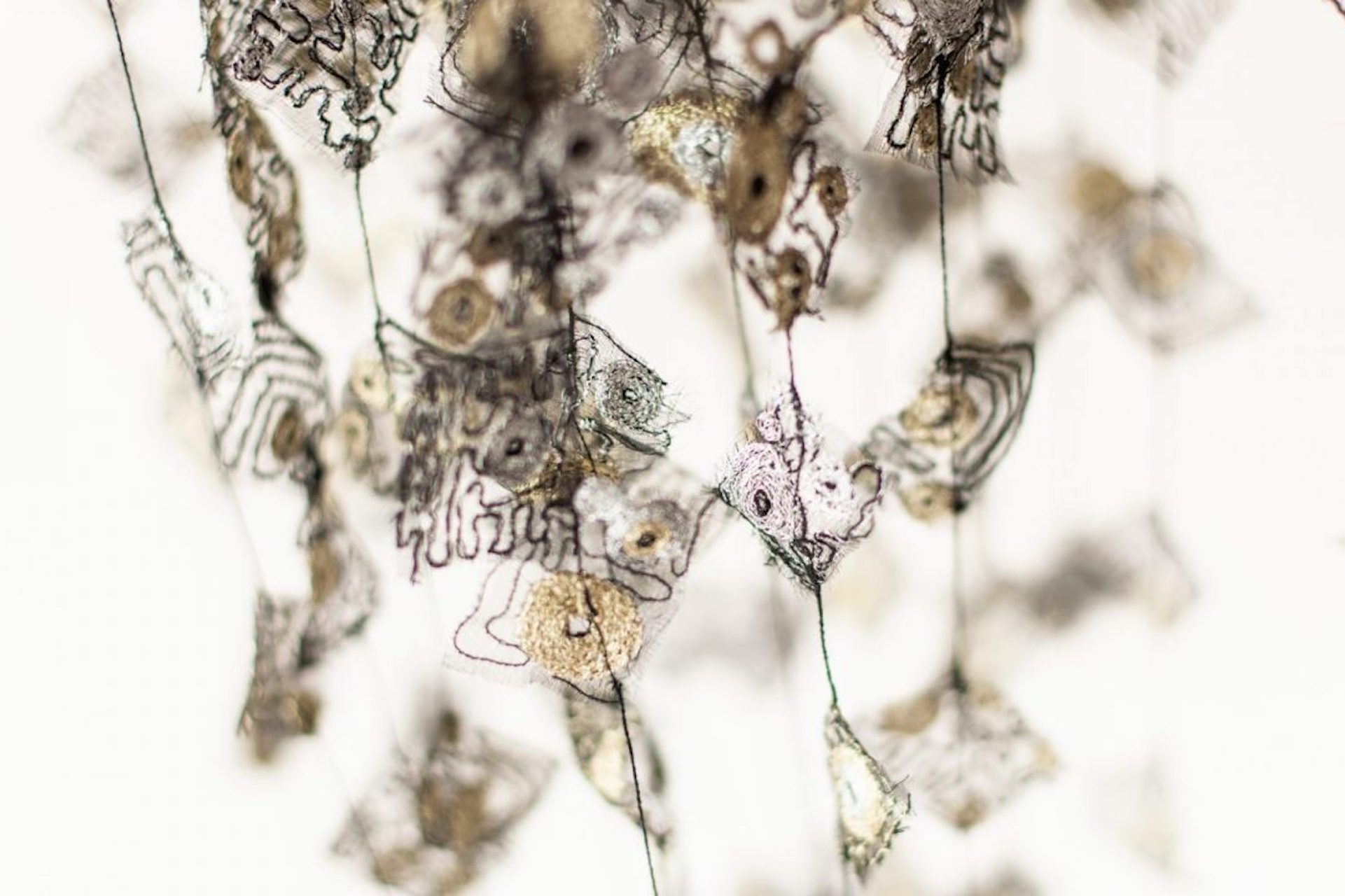 Every year, historic Royal Warrant holders Hand & Lock, which has been making the finest embroidery since 1767, holds a competition to find the next big talent in the field.
This year, the competition brief is to create embroidered works that fit the title of 'The New Nature: Embellished Design in Harmony with the Natural World'. Entrants are encouraged to imagine a future where sustainable materials and innovative nature-inspired textiles can reduce our negative impact on the planet, and to come up with a design that demonstrates innovation inspired by nature and a unique vision of a more sustainable future.
The judges for the 2022 prize have just been announced, and include admired industry names such as haute couture milliner Philip Treacy, visual artist Cornelia Parker, author and fashion director at The Times, Anna Murphy, fashion designer and TV presenter Esme Young, along with Anthea Godfrey, Jenny King and Alastair Macleod.
The skilled winner of the Hand & Lock Prize for Embroidery 2022 will walk away with a whopping $35,000 in prize money in November, when the judging will take place.
Find out more at handembroidery.com/the-prize
Nyetimber Toasts the Queen's Platinum Jubilee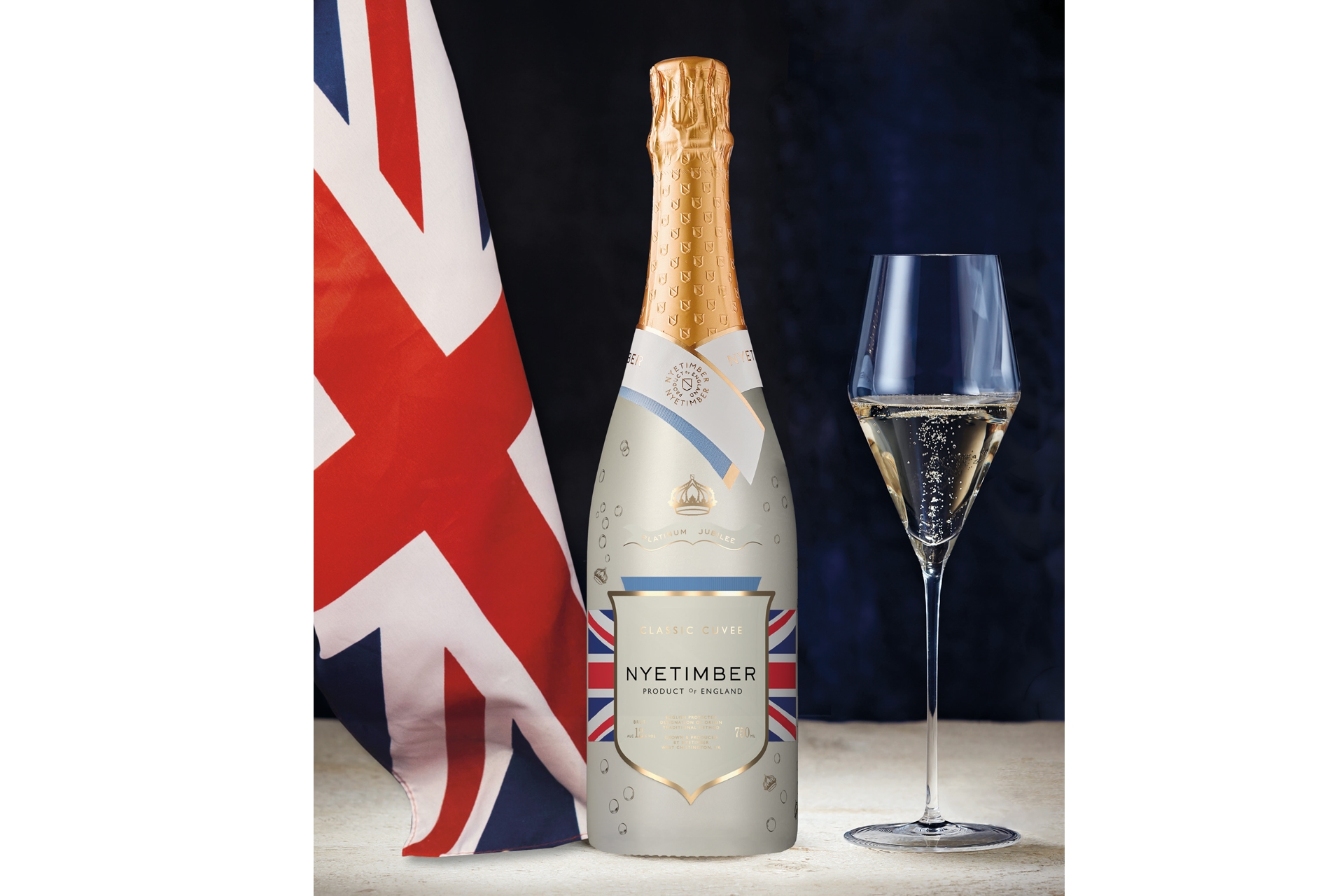 English Sparkling Wine producer, Nyetimber, is set to become the toast of choice for the Queen's Platinum Jubilee, with its bottles served in the likes of The Savoy, Annabel's and The Ritz over the celebration period.
Nyetimber has a long association with the royal household. It was served on board the Queen's Royal Barge during the Diamond Jubilee in 2012 and the Duke and Duchess of Cambridge were served Nyetimber at the British Embassy in Paris in 2017 to mark the launch of the brand becoming an official partner to the embassy.
And Nyetimber itself will be getting directly involved in marking the momentous occasion. It recently launched a special Jubilee bottle to mark the occasion, featuring an iridescent, oyster-coloured sleeve decorated with threads of delicate golden bubbles and a patriotic Union Jack. It will also be deploying its Nyetimber Routemaster Bus, which will be conducting a 'Best of British' bus journey around some of London's smartest postcodes to celebrate the Jubilee.
From 2-3 June it'll be at the Mayfair Jubilee Party where, for the first time in its history, North Audley Street will be closed to traffic for an all-day street party. Here, the Nyetimber Bus will serve Nyetimber's delicious sparkling wines throughout the day. The good times will then continue over the bank holiday weekend, as the Routemaster changes course for the Jermyn Street Jubilee Celebrations on 3-4 June, and The Savoy Grandest of Celebrations on 4-5 June.
The British Fashion Council's NEWGEN 22/23 Designers Announced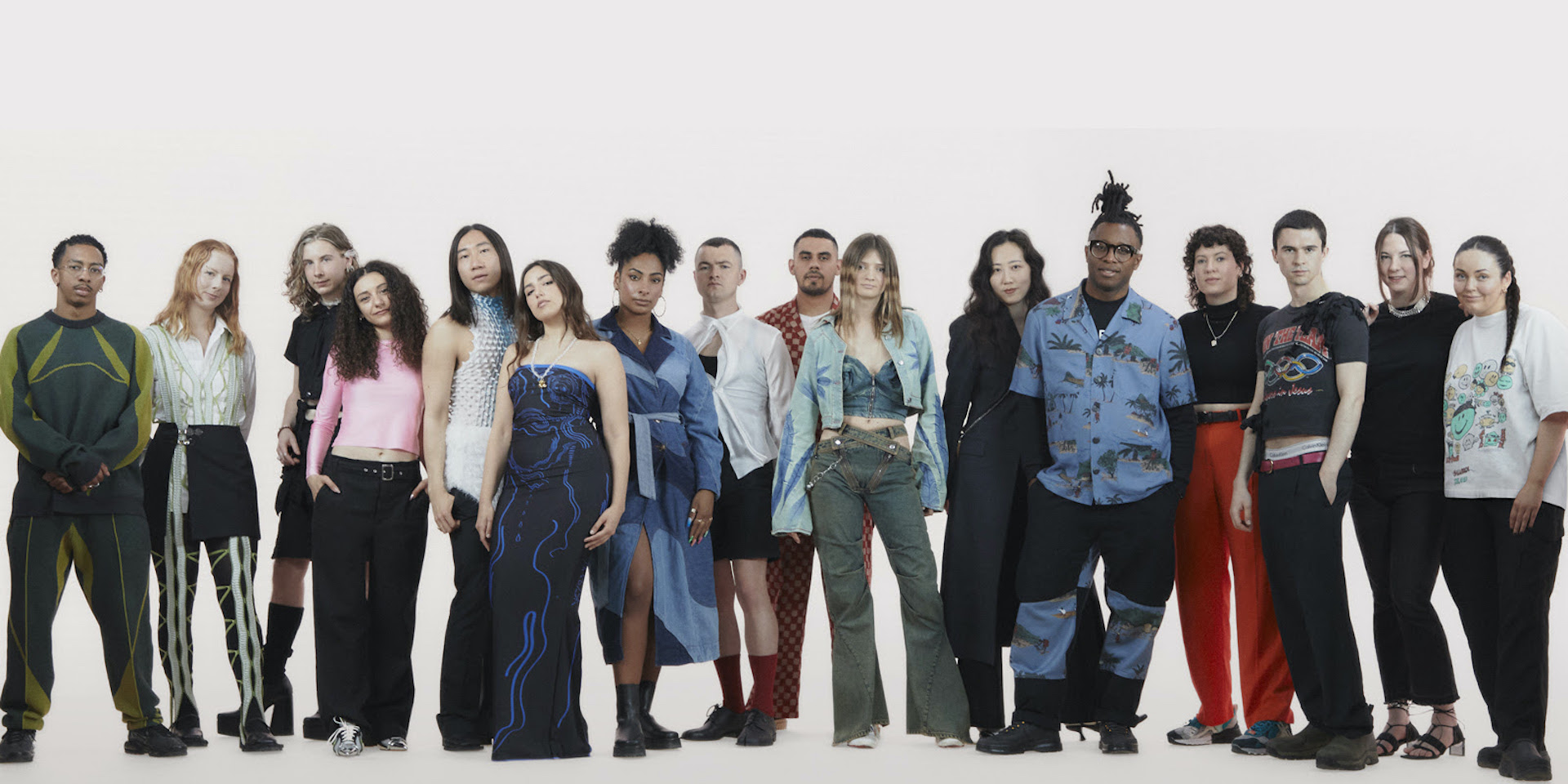 10 BAME Fashion Designers to Watch
The British Fashion Council's NEWGEN scheme, which seeks to identify and support the next generation of design talent in the UK, has just announced its talented recipients for the 22/23 award.
Up-and-coming designers are identified for the scheme by their creativity, strong design aesthetic and point of difference. The NEWGEN initiative then offers them financial support, showcasing opportunities, and mentoring to develop critical business skills to future proof their businesses.
The 22/23 cohort are: Ahluwalia, Ancuta Sarca, Asai, Bethany Williams, Chet Lo, Conner Ives, Di Petra, Eftychia, Feben, Harri, Helen Kirkum, Labrum London, Leo Carlton, Masha Popova, Nensi Dojaka, Paolo Carzana, Robyn Lynch, Roker, S.S. Daley, Saul Nash, Sinéad O'Dwyer, Stefan Cooke and Yuhan Wang.
Previous participants in the scheme include the likes of Alexander McQueen, Christopher Kane, J.W. Anderson and Mary Katrantzou – meaning the future is bright for this group of fresh new design stars.
READ MORE
The Luxury List: Sustainable Series / Jubilee Jewellery to Drool Over