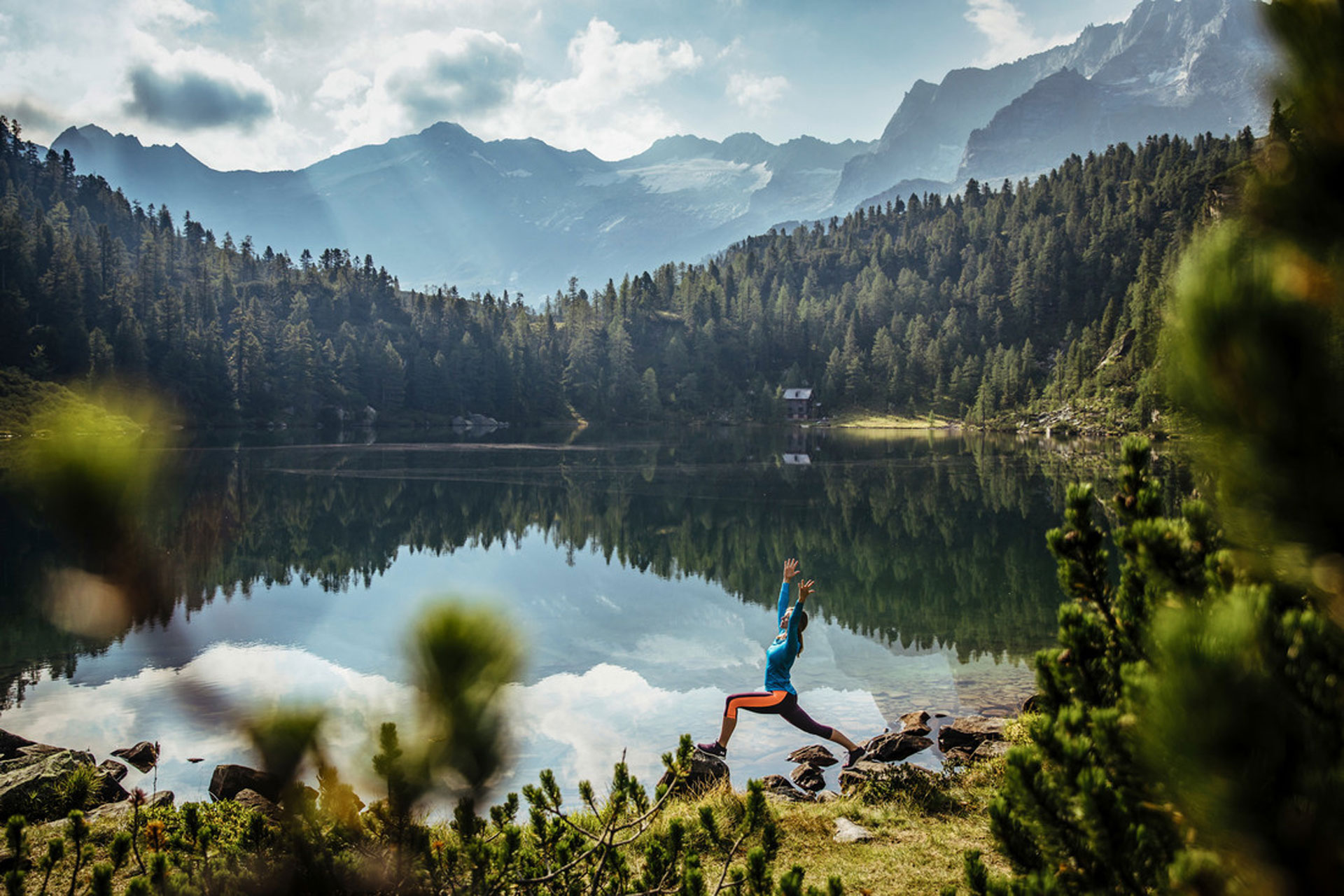 10 Most Inspiring Yoga Mountain Festivals
---
Get your yogi fix up high
Find your zen on top of a mountain, says Abigail Butcher
10 Most Inspiring Yoga Mountain Festivals
For some, there can be fewer more spiritual places to sit and contemplate than in the mountains. The ancient, jagged peaks, clear air and vast horizons serve as a reminder of our place in the world, bringing a perspective and dimension to life's stresses that few other locations can offer. So imagine for a moment how learning (or advancing) your yoga practice could feel in those surroundings? It's nothing short of magical to ground body and soul with the earth and stretch up to the sky while among such vistas. With yoga festivals in the mountains growing in popularity, here we've rounded up some of the best.
Inspire Yoga Festival
Verbier, Switzerland
What: Three days of yoga and self-discovery for all levels, from beginners to experienced yogis. Teachers and masters from around the world hold classes, workshops, immersive experiences in everything from somatic yoga flow and forest bathing to Pranayama, Yin, inversions, yoga for sports and stress management. There's even an introduction to the Wim Hof Method as well as holistic therapies on hand. Enjoy evening concerts and brunch at selected venues around Verbier as well as a Saturday night forest feast and cabin stay.
26-28 August, 2022. inspireyogafestival.com
Mountain Yoga Festival
St Anton, Austria
This year's festival is being run on the theme of diversity — conscious handling of variety in society — with 13 experts and yoga instructors guiding yogis from beginner to pro through four days of wellness. The programme includes a yoga hikes, daily meditation, breathwork and yoga classes as well as picnics, communities meals and a yoga wear and yoga props market.
1-4 September, 2022. mountainyogafestivalstanton.at
Satiam Yoga Festival
Megève, France
Three days of wellness and yoga, based on the Satiam lifestyle, which feeds on the traditional components of yoga (meditation, pranayama, mantra, mudra, asanas). Aimed at both newbies and experienced yogis, the programme includes yoga and breathwork as well as mindful cooking, sensory journeys, aromatherapy dance and a market for yoga clothing and accessories as well as bespoke and ethically made jewellery.
16-18 September. katymisson.com
Mammoth Yoga Festival
Mammoth Lakes, California
Four days of yoga and meditation for everyone — regardless of age and ability — from kids yoga to SUP yoga, yoga for fitness instructors, hot yoga and much more. There are Barre and dance classes, functional medicine talks, meditation and moving meditation as well as talks on how to teach yoga around the world. With food vendors and live music in the evenings, this is a fully immersive experience.
22-25 June, 2023. mammothyogafestival.com
Zen Altitude
Meribel, France
The perfect dip-into event if you're on holiday in the Three Valleys but don't want to commit to three days of downward dogs. Zen Altitude is a fortnight of free wellness events in Meribel, where activities range from shiatsu, qigong, reflexology, acroyoga, jin shin jyutsu and much more… there are free taster sessions and fully immersive experiences, in the big Zen tent at the base of the ski slopes, Chaudanne.
15-28 August, 2022. meribel.net
Telluride Yoga Festival
Telluride, Colorado
There are more than 100 different offerings at this four-day festival in what is an iconic US mountain town. World-renowned teachers, artists and scholars will combine to lead classes, sessions and talks on a huge variety of activities ranging from aerial or SUP yoga to music, manifesting and meditation, hiking and hammock bathing. Begin the day with morning meditation at 10,540ft and end it with a movie under the stars, sunset yoga or DJ sets to detoxify. It's all here.
22-25 June 2023. tellurideyogafestival.com
Yoga Days Gastein
Gastein, Austria
Gastein's yoga biannual mountain yoga event — Yoga Spring and Yoga Autumn — has become the largest yoga gathering in Europe with more than 300 yoga lessons held over the two different 10-day events, offered by more than 40 masters and teachers. As well as yoga, participants can replenish energy reserves and restore harmony in breathing and movement at three different locations around Gastein including Austria's highest mountain, Grossglockner. There are also sensory, creative and spiritual courses in song, dance, cooking, nutrition, nature and spirituality.
13-23 October 2022 and 19-28 May 2023. gastein.com
Yogiski festival
Les Menuires, France
Another dip-in festival, held in the springtime and dedicated to wellbeing on the slopes, with sessions including Pilates, qigong, sophrology, meditation and concentration as well as yoga and relaxation. There are indoor and outdoor sessions, many of which are free for guests staying in the resort, with classes timed both before and after the skiing day for those who want to ski and attend the yoga festival. There are also daytime sessions for non-skiers.
11-15 April 2023. lesmenuires.com/en/events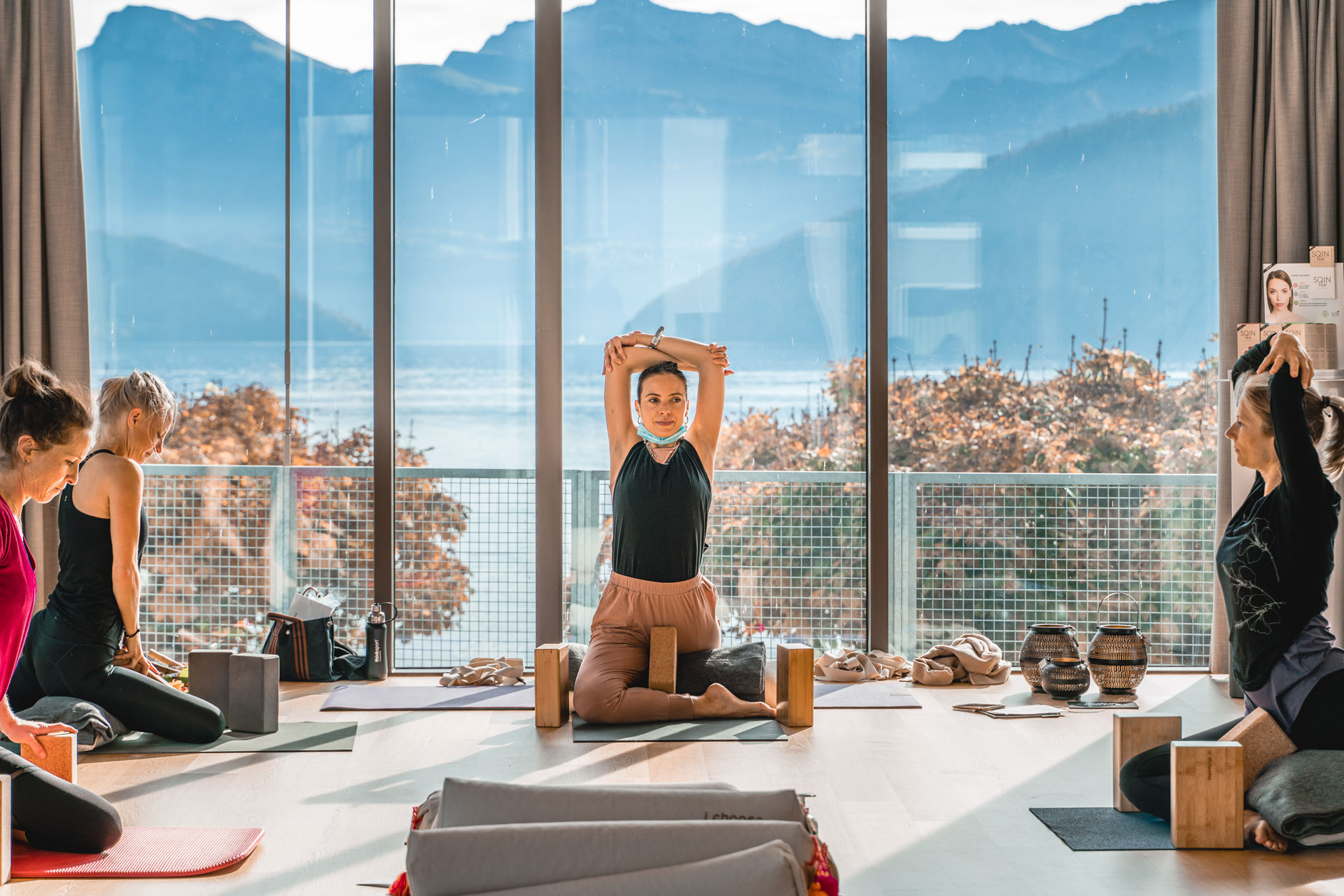 Yoga Meets Weggis
Weggis, Lucerne, Switzerland
A two-day summer yoga festival set against an idyllic mountain backdrop and the clear blue waters of Lake Lucerne. Featuring Yin Sound Healing, dance, sumptuous lunches, stand-up paddleboarding and picnics round the firepit and bivvying in the open air under the stairs, this will be a special event, headlined by Nico Luce, Deborah Selinger and Anne Eberhardt.
27-28 August 2022. yogameetsweggis.ch
Avoriaz Yoga Festival
Portes du Soleil
This three-day festival of wellbeing, yoga and harmony held its fifth edition in summer 2022. Showcasing a range of different practices from mediation, sound baths and biomechanical yoga to forest bathing, mindful hikes and dance workshops. Taught and attended by a wide range of national and international speakers, this is a mountain event to celebrate life.
July 2023. portesdusoleil.com
READ MORE
The Best Yoga Studios In London / 2o Incredible Adventures In The Mountains