Headed to the Emerald Isle? Here are some facts about Ireland you might not know about…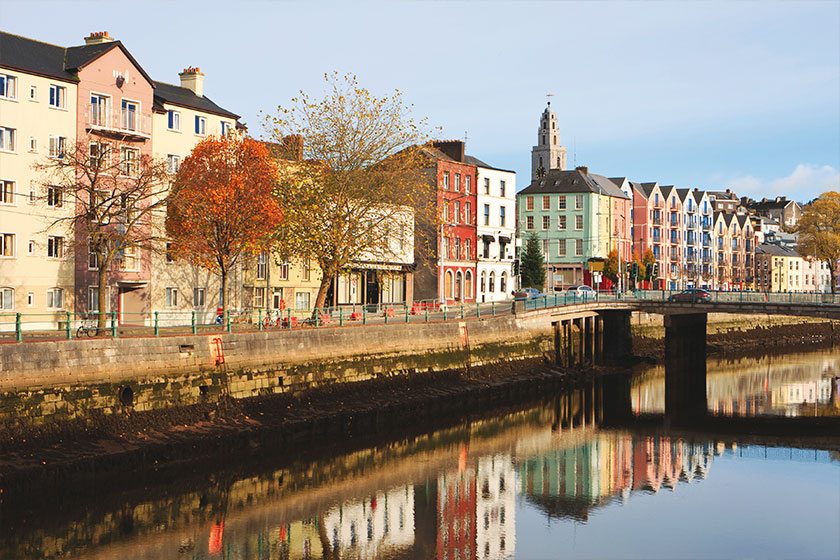 1. 40 days of rain
In the summer of 2007, it rained in Ireland for 40 days straight. Rihanna's Umbrella was the number one single in Ireland for the entire period.
2. Do you know who I am?
Dublin boasts a reputation for its many pubs and heavy drinkers, yet Quentin Tarantino was once refused a pint from the Stag's Head in Dublin. When he tried to pull the 'Do you know who I am?' card, he was told it was after hours and one rule applied to all.
3. Irish accents
Cork is not a large city, but it has its own distinct accent, which at times can sounds more Welsh than Irish. Sort of. Local slang is known as 'gammin', and derives from Irish, French, and Dutch, as well as Hindustani (the Royal Munster Fusiliers brought words home with them from India) and Shelta, the language of Irish travellers.
4. Bringing home the bacon
Francis Bacon was born in Dublin and, after his death, his entire London studio was photographed, dismantled and then donated to The Hugh Lane Gallery by his heir. Visit and see it exactly as the artist left it, with Krug Champagne boxes strewn across the floor beside newspaper cuttings and a book on Velázquez.
5. World's longest touring route
In 2014 the Wild Atlantic Way road was formalised and almost instantly became one of the world's best car journeys. Along the West of Ireland, trailing the Atlantic Ocean, it was conceived by tourism authority Failte Ireland to counter the steady decline in visitors. The course runs from Malin Head, Ireland's most northern point, to Mizen Head in the south. At 2,500 kilometres, it is now the world's longest touring route.
6. How about hurling?
Kilkenny is the most successful hurling county in Ireland. Hurling season runs from May to September, and Nowlan Park is the place to enjoy the Gaelic games.
7. Race to the beach
The swathe of sand at Bettystown, County Meath, is the only European beach approved as an official horse racing track. Head over in September to watch the world-renowned race.
8. Snake-free zone
Ireland is a snake-free island. Due to its isolation from the European mainland, it also lacks several species common elsewhere in Europe, such as moles, weasels, polecats, and roe deer.
9. The Hollywood of Ireland
Dalkey, a suburb of Dublin, is Ireland's Beverly Hills, home to a number of Irish celebrities, from the authors Maeve Binchy, Roddy Doyle, and Hugh Leonard, to film directors Neil Jordan and Jim Sheridan, as well as musicians like Bono and The Edge, Enya, Chris de Burgh, and Van Morrison. Former residents include James Joyce, George Bernard Shaw, and – more recently – singer Jim Kerr, and F1 drivers Damon Hill and Eddie Irvine.
10. Out of Ireland
It is estimated that over 80 million people of Irish descent live outside Ireland, notably in the United States, the UK, Canada, Australia, Argentina, New Zealand, Mexico, South Africa, and states of the Caribbean and continental Europe. This is 14 times more than the population of Ireland (including Northern Ireland) itself.
---